A lightweight and durable walking stick with guide light, safety fall auto-alarm, FM radio, MP3, anti-slip handle, and 2 interchangeable sturdy bases specially designed for the elderly—RoyalStride Ergonomic Walking Cane!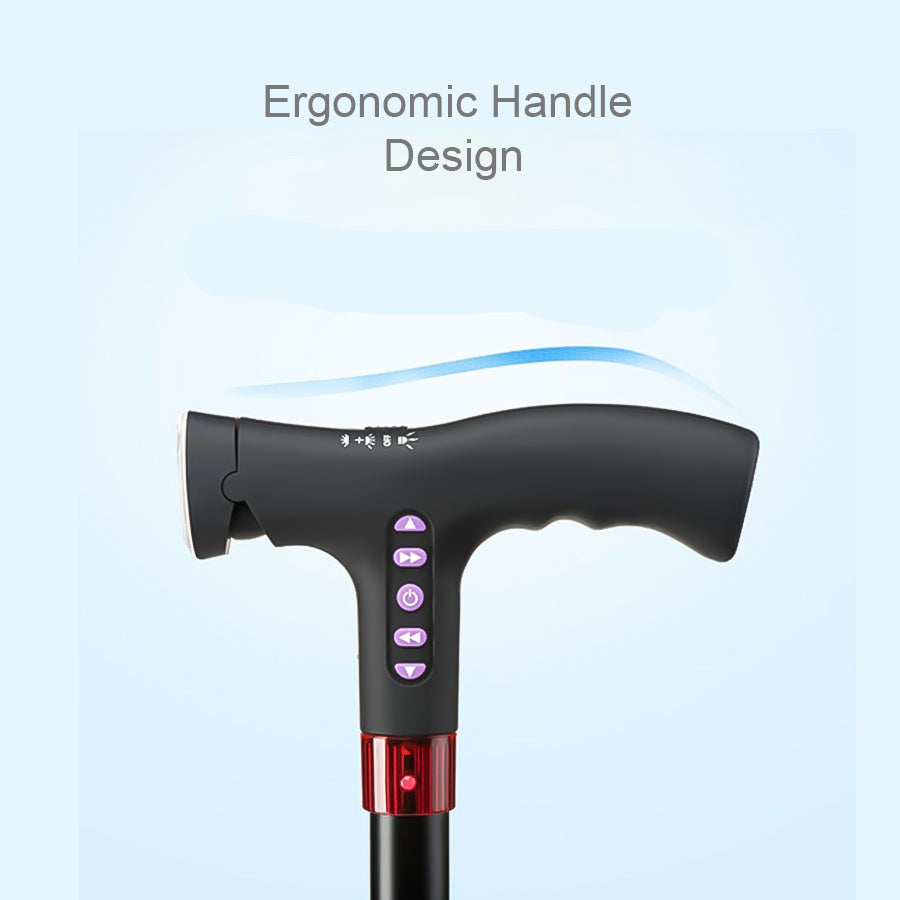 With an ergonomic handle that makes it easy and comfortable to hold, your folks will be able to walk leisurely. RoyalStride is unique because it includes an LED light and 100db automatic alarm to safely guide the way. 
The light is bright enough to illuminate dark paths, especially at night, with low consumption for longer service. The automatic alarm with a large sound of 100db and anti-slip, shockproof four-feet pad base are there to prevent beloved elders from falling.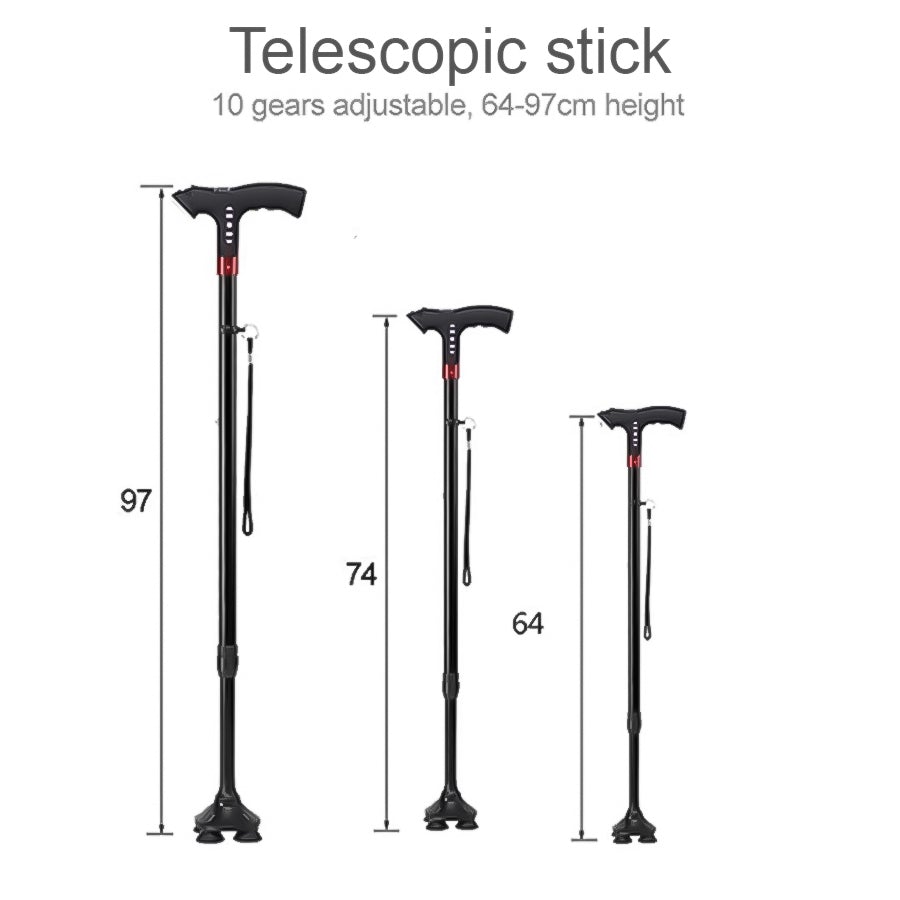 RoyalStride comes with an FM Radio and MP3 function to keep them company. Expect loud sound with low noise. It also features a built-in rechargeable lithium battery. 
The quality aluminum frame is adjustable from a minimum of 64cm to a maximum of 97cm and can support elders of up to 330 pounds. It's super easy to use and store away too!
Why The RoyalStride Ergonomic Walking Cane
This premium quality walking cane is made with a durable anodized aluminum frame, making it lightweight with superior stability. It only weighs approximately 500g yet supports elders of up to 330 pounds.
Equipped with 2 replacement cane bases, you can easily interchange depending on your needs. The ergonomic lightweight design is inspired by the human ankle and aims to provide the best support.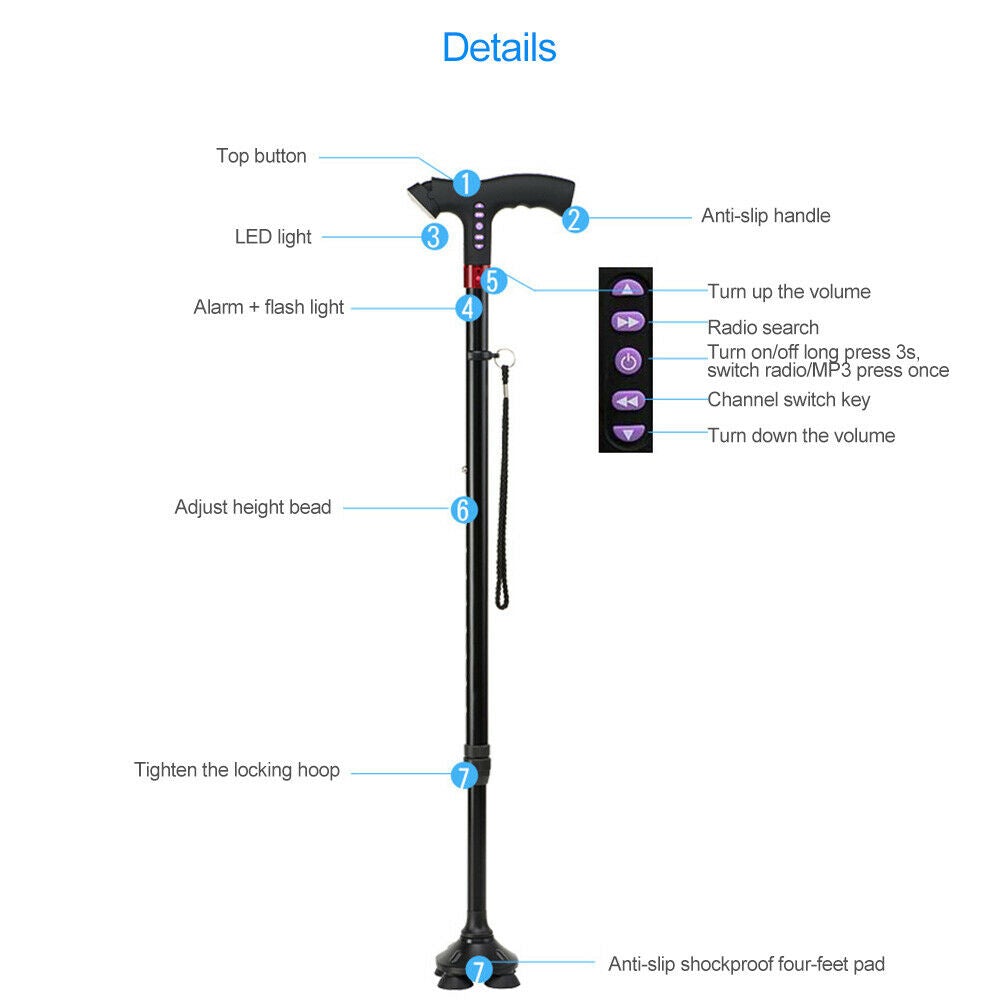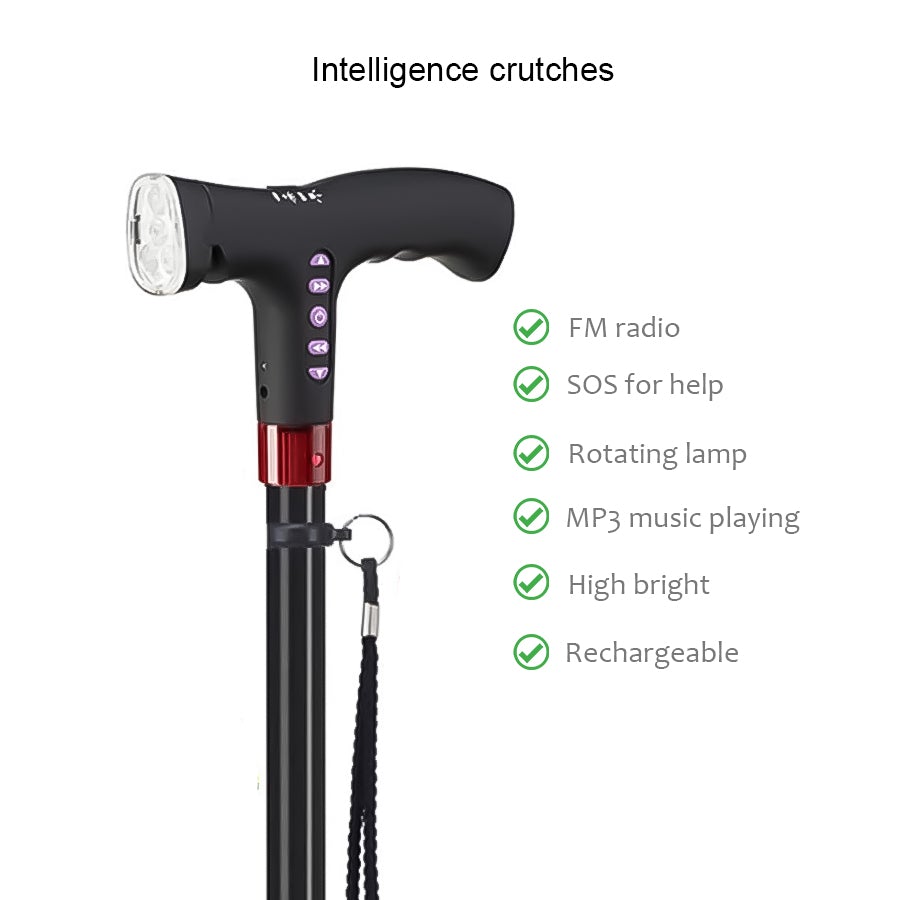 Product Specifications
Material: Aluminum Alloy
Color: Black
Continuous Lighting: >12h
Charge Time: 2h
MP3/FM: >100db (full charge, support >4h playing)
Horn Capacity: 2W
Item Length: 640-970mm / 25.2-38.19in
Item Weight: 800g / 28.22 ounces
Package Inclusions
1 x Walking Stick
1 x Four-Feet Pad
1 x Single-Feet Pad
1 x 2G Memory Card
1 x USB Cable
1 x User Manual