Stand tall with pride, walk upright with ease, and continue to be the best version of yourself with the PostureCane Walking Foldable Stick!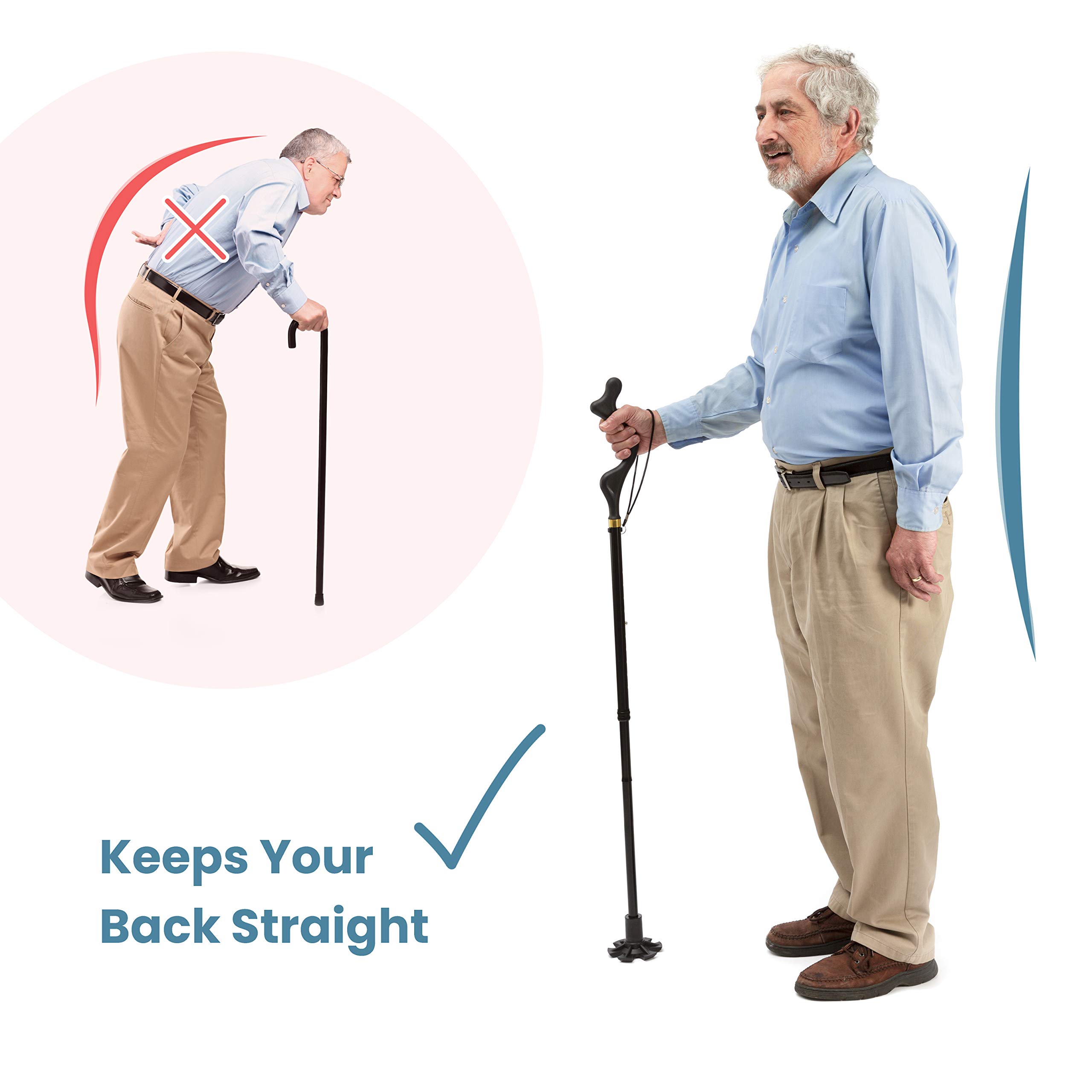 The PostureCane Walking Foldable Stick is designed to prevent bad posture which leads to a multitude of health problems.
Not only does it help lower the amount of stress on your spine, but it also provides ample support needed to stand up and walk around for longer periods of time.
This walking cane has a unique curved handle that naturally provides the necessary support to keep an upright position.
The best part of all, along with increased mobility, is that it helps boost confidence because you can directly look people in the eyes and walk with your head up.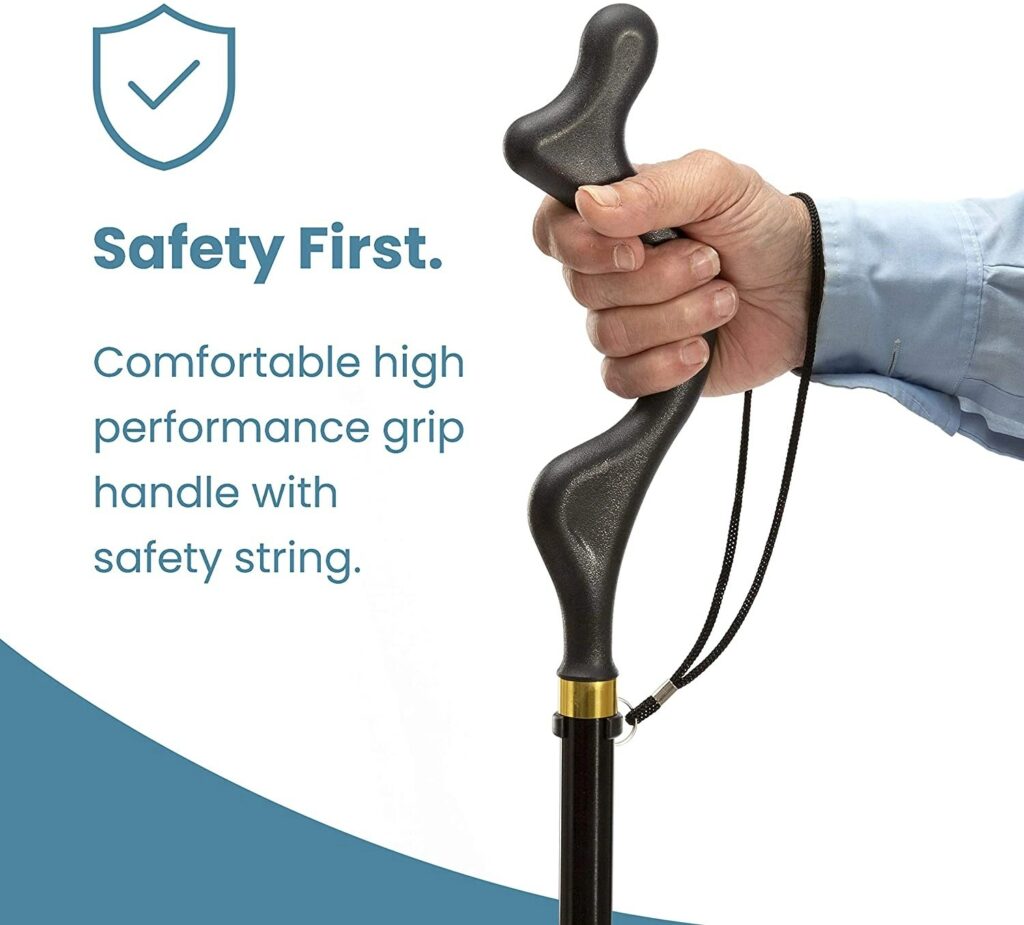 As a result, your body will stay healthier with an improved posture and allow you to do more of the tasks you enjoy on a regular basis.
You can now safely navigate, as well as comfortably and confidently walk along hills, uneven terrain, sidewalks, and stairs!

PostureCane Standout Features
A  balancing walking cane to support your back, shoulders, and wrist while helping keep your balance, so you can comfortably walk straight and upright.
Made from high-quality materials with an innovative design for a sleek and sturdy walking cane you can use every day.
Suitable for men and women, right or left-handed, from 4.5 feet up to 6.5'feet, and up to 300 pounds.
Comes with a carrying strap, perfect for traveling.
10 adjustable heights from 40 up to 49 inches.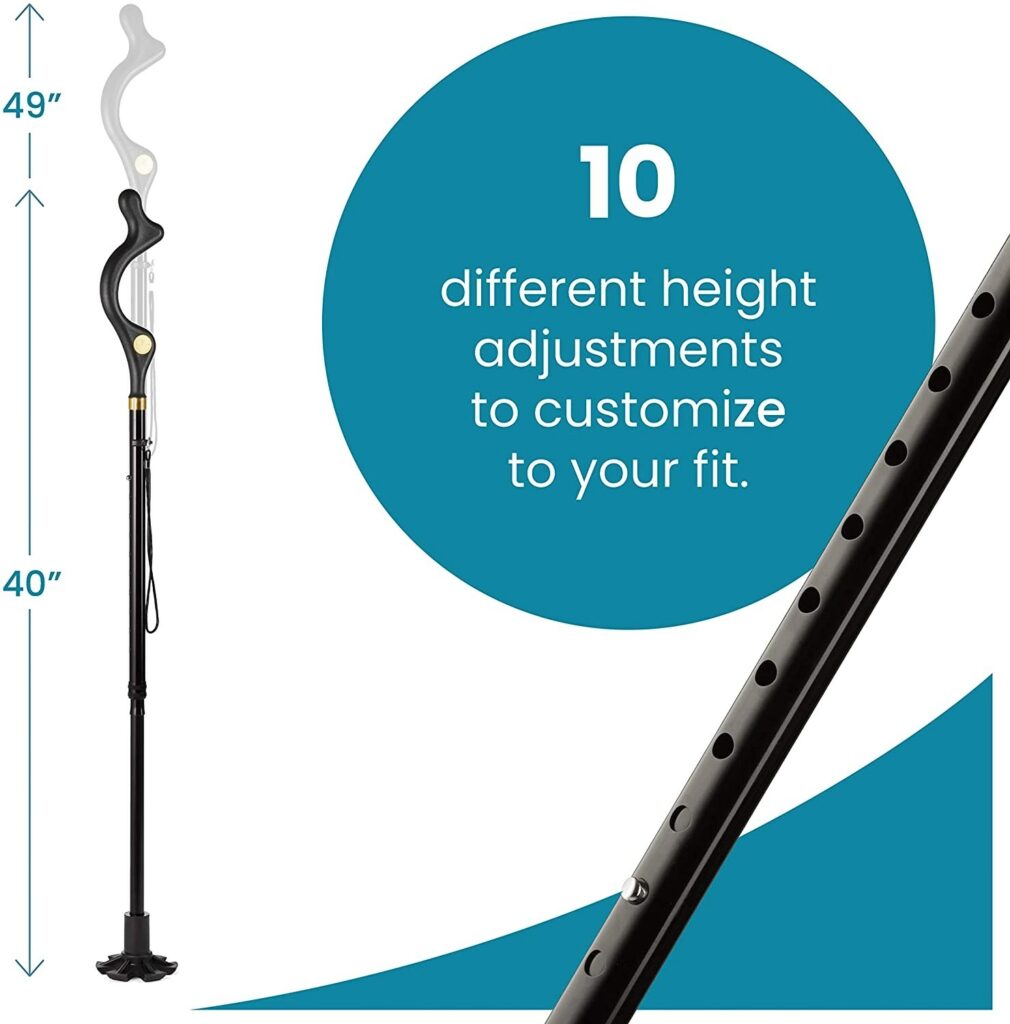 Product Note
This walking cane comes with a special slip-resistant rubber that prevents falls and keeps you safe.
Package Inclusions