Perfect Support, Excellent Quality for Limited Mobility
Are you, or your special one, need some extra help walking? Introducing the World's Most Reliable Walking Cane, the RefleCane.
Your center of balance can be affected by age, injury, or trauma, and without help, you're risking a serious fall. The problem is, most single-foot support canes are extremely wobbly and may tip or slip as they're moved. On the other hand, four-footed canes are cumbersome and difficult to lift and set down continually. And it could be hazardous if you're healing an injury or for your aging love ones to use.
The solution? It would be best to have the RefleCane: an innovative walking cane design that offers stability and several other convenient features that ensure better balance when used.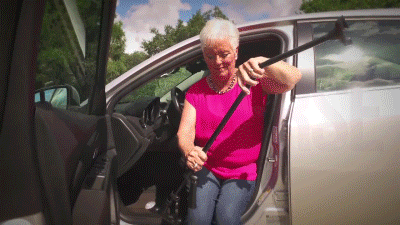 The Perfect Support Tool for Your Aging Loved Ones
Secure Non-Slip Feet: With the slip-resistant and anti-marking rubber tip, the RefleCane guarantees 100% safety. The quadruple treaded base will provide better traction and supports your full weight, preventing slip-and-fall accidents.
Stands On Its Own:

The RefleCane comes with a great sense of balance—it stands on its own with excellent durability to keep you upright. This support also means it's comfortable to use indoors and outdoors and capable of supporting all body types and ages.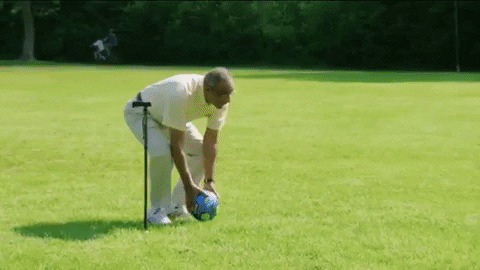 Excellent Support and Added Security
Extra Handle: The RefleCane provides well-needed support during various movements. Its ergonomic design relieves the discomfort and pressure you feel in your arm and shoulder, so you can enjoy walking more.
Built-In LED Light & Alarm:

This foldable walking cane provides you with an easy and safe walk. The LED light can guide you through the dark, and you can even adjust its direction according to your needs. The alarm button can be used if you need help.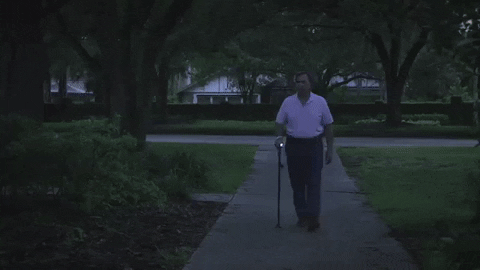 5 Adjustable Height Levels for Better Comfort
Our RefleCane comes in a foldable and adjustable design that conforms accordingly to your height for better comfort. With one simple push of a button right on top of the cane, you can fix the height and be ready to go!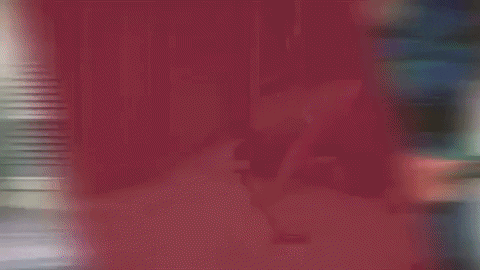 Practical, Comfortable, and Convenient to Use
The RefleCane offers all-around support to nursing your limited mobility. Regarding security and safety, it comes with added features that ensure extra protection wherever you may go. On the other hand, its design is ergonomically structured to reinforce better comfort. Its grip handle contours accordingly to fit the shape of your palm and relieve wrist pressure for maximum safety and ultimate comfort. What made the RefleCane the most practical and reliable walking cane its portability. You can fold it into 4 small sections and conveniently store it in your compartment for travel and convenience.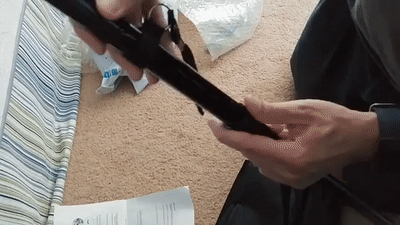 360° Pivot Joint for Support in All Directions!
Single-point canes are unreliable and easily tipped, even with the user's full weight bearing down. Our 360-degree tripod base offers support in all directions, enabling the cane user to "push off" without compromising safety. This style helps ensure support when walking over and around curbs, uneven sidewalks, and varied terrains like dirt and grass. The flexible tips move with you, not against you, allowing a more natural gait.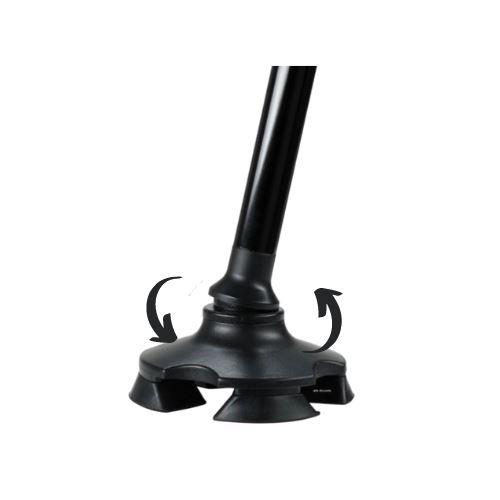 Package Include: