Move More, Worry Less & Regain Your Independence Today With The #1 Multi-Functional Cane—EZ Grip Foldable LED Walking Stick!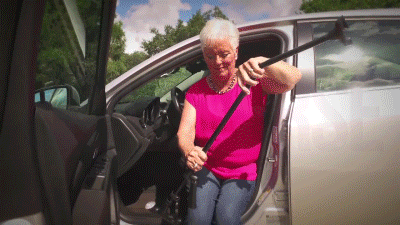 This Safety Walking Cane is great for those who may not need assistance when walking. Whether it's for everyday use or travel, you can bring the EZ Grip foldable cane with you in your bag and take it out whenever you need it.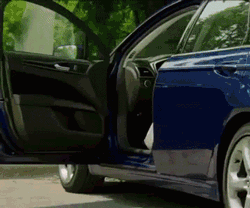 The EZ Grip Foldable LED Walking Stick is designed to help you or your loved ones continue to enjoy life by solving mobility issues. This lightweight, collapsible cane gives you the best physical support with peace of mind in every step.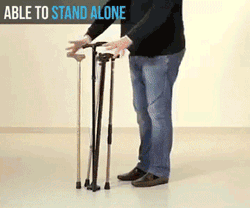 What Makes EZ Grip Foldable LED Walking Stick Unique
It also pivots and flexes at the base, which allows you to move around easier without having to lift the cane to move around constantly. The rubber tips are slip-resistant and absorb shocks to remove pressure from your arms and wrists when walking.
Because of the quad-point base design, it can stand on its own. You do not have to worry about it tipping over and having to bend to pick it up.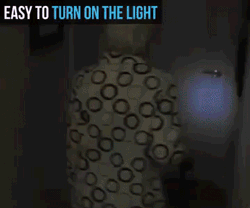 One of the most helpful features of the EZ Grip is that it comes with an LED light that can be useful in emergency situations or walking in low-light areas.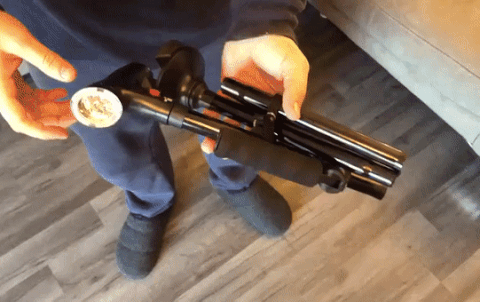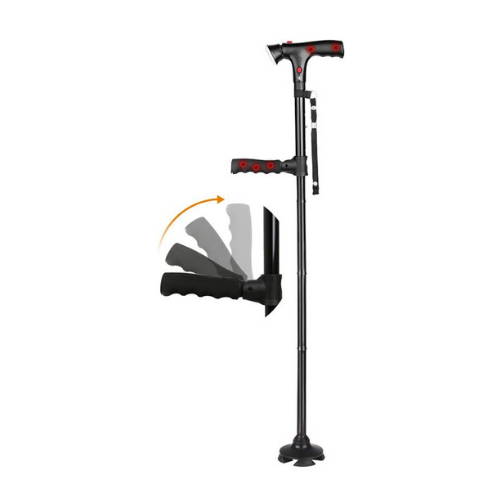 Another innovative feature is that the EZ Grip has a complete second handle that folds down from the shaft of the cane to help you get a better grip and balance as you stand up.
This comfortable, foam-textured secondary handle is added for more even weight distribution. That means no tipping or lurching forward!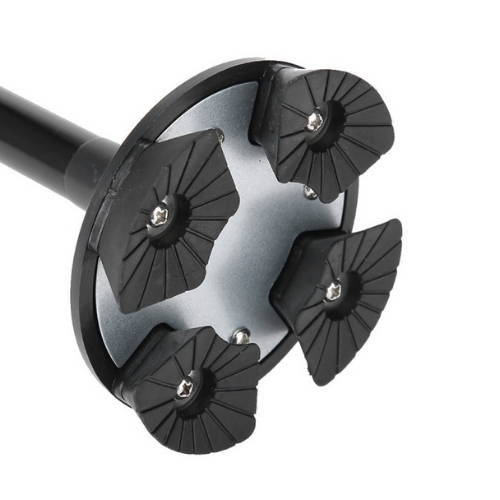 Unlike other multi-foot walking canes, the EZ Grip offers a secure multi-point balance base without the bulk and tripping hazard of additional separate cane feet.
The compact round base prevents tipping and falling accidents with four rubber stabilizing cups on the underside.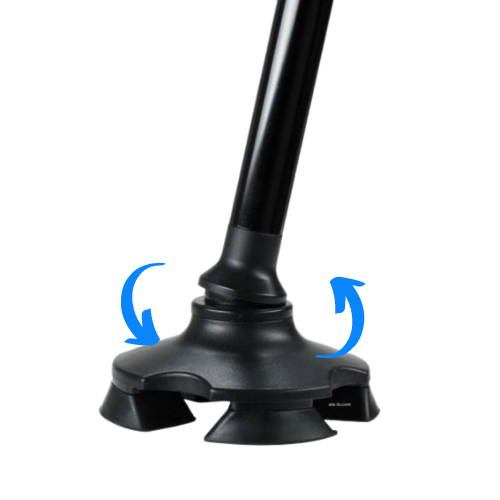 Single-point canes are unreliable and easily tip over, even with the user's full weight bearing down. Our 360-degree tripod base offers support in all directions without compromising safety.
This innovative design helps ensure support when walking over and around curbs, uneven sidewalks, as well as varied terrains like dirt and grass. The flexible tips move with you, not against you, allowing a more natural gait.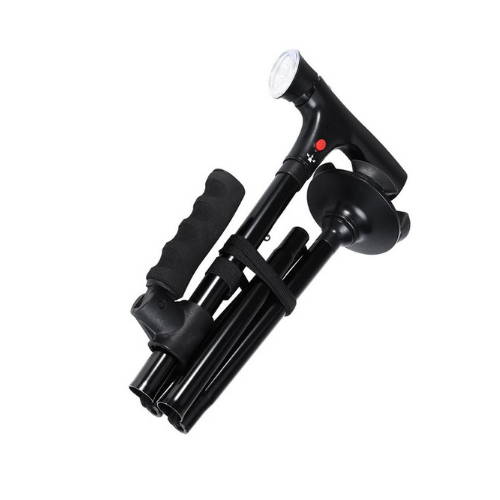 EZ Grip Benefits
Alleviates pressure and pain in your knees, back, and other joints when walking
Improves mobility, stability, and balance for elders and injured individuals
Promotes and maintains an active and independent lifestyle
Helps reduce unnecessary trips and slips
Sit and stand easier with our innovative secondary handle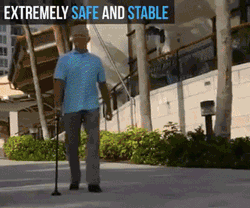 Package Inclusions