Want to Eliminate Bunion Pain After Walking for Hours & Bring Back Good Looking Feet?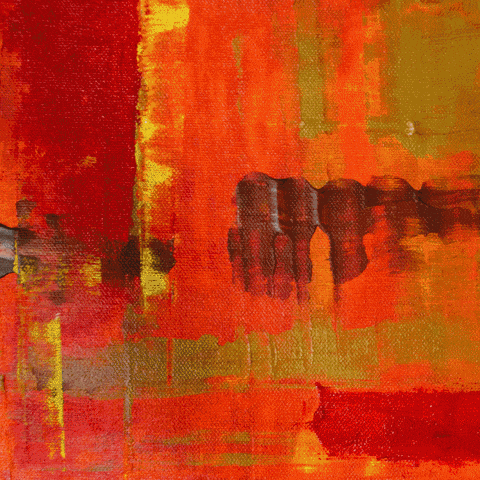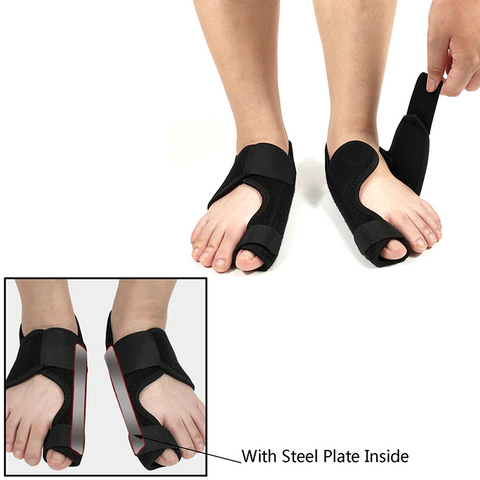 Introducing The ICI Cosmetic Bunion Corrector
It's specifically intended for persons who suffer from a bunion, hallux valgus, hammer toe, big toe joint, and tailor bunion discomfort. It has silicone shields for use during the day and splints for use at home and at night.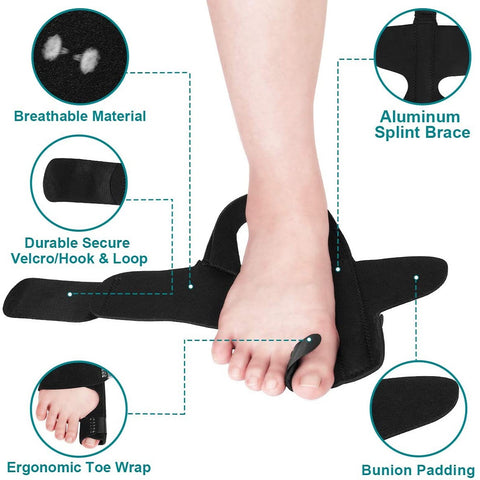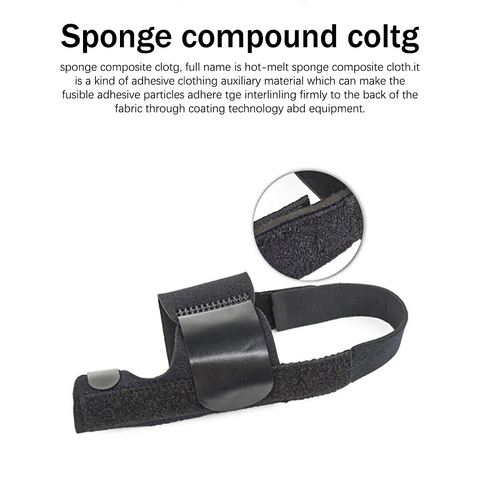 The metal plate bunion splints are meant to gradually compress your foot and toe and gently bring the toe back into its proper alignment over time. The toe separator widens the gaps between your toes to reduce friction between your toes and friction with your shoes. Your discomfort will be naturally relieved with no surgery necessary.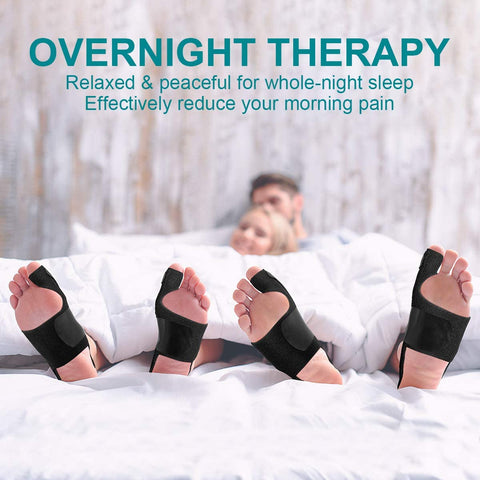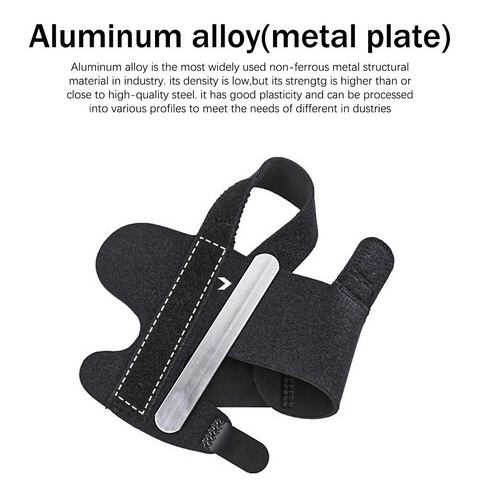 The ICI Cosmetic Bunion Corrector is made with premium no-woven textile fabric and medical-grade silicone. It's soft, lightweight, breathable, and suitable for sensitive skin, allowing your foot to be as comfortable as possible. It's also made to last, easy to clean, and reusable. Unlike others in the market, our bunion corrector has excellent durability and is tear-resistant.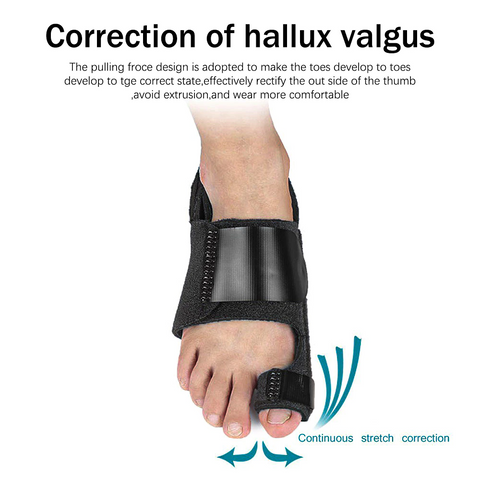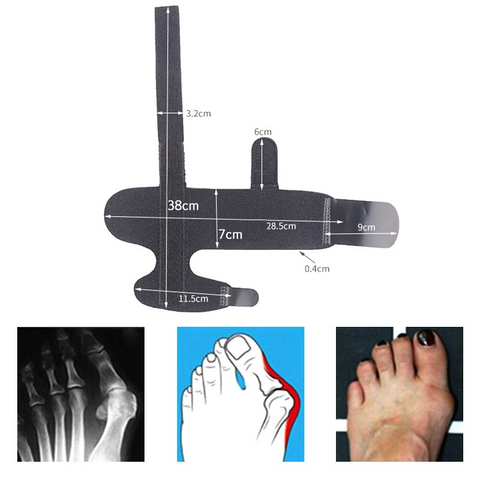 How The ICI Cosmetic Bunion Corrector Works
The bunion splints include a metal plate inside that is meant to progressively compress your foot and toe. The bunion straightener gently pulls the toe back into position without needing surgery.
To achieve the best results, we recommend using our bunion corrector every day for 30 minutes, 3-4 hours, or overnight, depending on the severity of your bunion.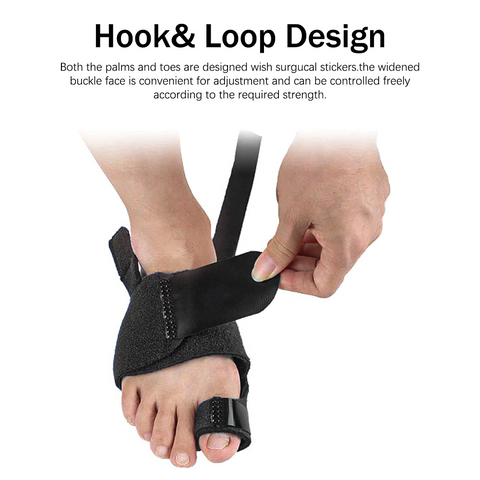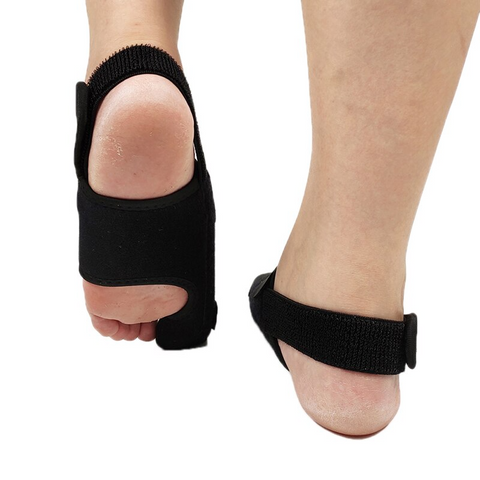 How To Use The ICI Cosmetic Bunion Corrector
The toe corrector has an adjustable velcro strap that fits sizes UK 3-12 and can be worn by both men and women. Its durable velcro straps keep the instep in place, so it won't shift or fall off easily. It is incredibly simple to put on and tear-resistant, so you can wear it for a long period.
Cleaning Instructions
Simply wipe clean with a moist towel and then air dry the bunion brace. Tumble drying is not permitted.
Package Inclusions