The Flexible Bunion Corrector Provides Stellar Toe Support Without Making You Feel Like Your Foot is Restricted From Moving
Instant Relief in Just One Week – The Bunion Corrector Made By Experts!
Are you getting intense pain in your toe? Are you looking for a solution that will not cause discomfort while healing? Introducing the ArthroFlex bunion corrector! 
This bunion corrector has a new and improved design that provides ideal support and speeds up the healing process. The best thing about this bunion corrector is that it is so flexible – you can enjoy movement without worrying about feeling stiffness on your foot. 
Designed by orthopedics, the ArthroFlex comes with the best design that aligns the toes properly using a splint and breathable band. 
ArthroFlex Bunion Corrector Features
👉 Includes a Hinge Bunion Splint Made by Orthopedics for Fast, Flexible Recovery. The ArthroFlex bunion corrector now comes with a hinge bunion splint that provides optimum support and better-than-ever flexibility!
👉 Comes with an Ergonomic Design that Molds Into Your Foot to Bring Back the Proper Form. The bunion corrector brings your toe and foot back into proper form to help speed up recovery by removing unnecessary pressure from the foot.
👉 Adjustable Bunion Corrector for Men and Women – Great for All Sizes. The ArthroFlex can be used for multiple feet sizes, thanks to its flexibility. This bunion corrector also works for all sizes.
👉 Includes an Anti-Slip Pad That Stays in Place Even While You're Walking. Quality support stays in place even while you're moving so nothing gets in the way of your healing.
👉 Made with High-quality PVC and Soft Bunion Pad so You Can Enjoy Support Without The Uncomfortable Feeling. The ArthroFlex is flexible and breathable so you can enjoy the healing process without the discomfort. Soft, easy-to-clean silicone inner pads are reusable.
👉Relieves Pain Fast. It relieves pain from bunions and valgus. By wearing a bunion protector, a bunion splint can readjust the toes to their natural position.
👉 Great for athletes, adventurers, people on the go. Suitable for men and women who has Hallux Valgus, Bunions, overlapping toe and Hammer Toes. Keeping toe separating to further protect the toes from extrusion and friction.
Specification:
Type: Orthopedic Supplies
Model Number: Toe Corrector
Material: PVC
Function: Physical correction is a safe and effective conservative treatment with a long history and wide application. The main principle is to use appropriate fixation devices (such as splints, corrective devices) to fix the deformed toe part, and use the principle of physical lever mechanics. After a period of correction and fixation, the deformed part will gradually return to its normal position.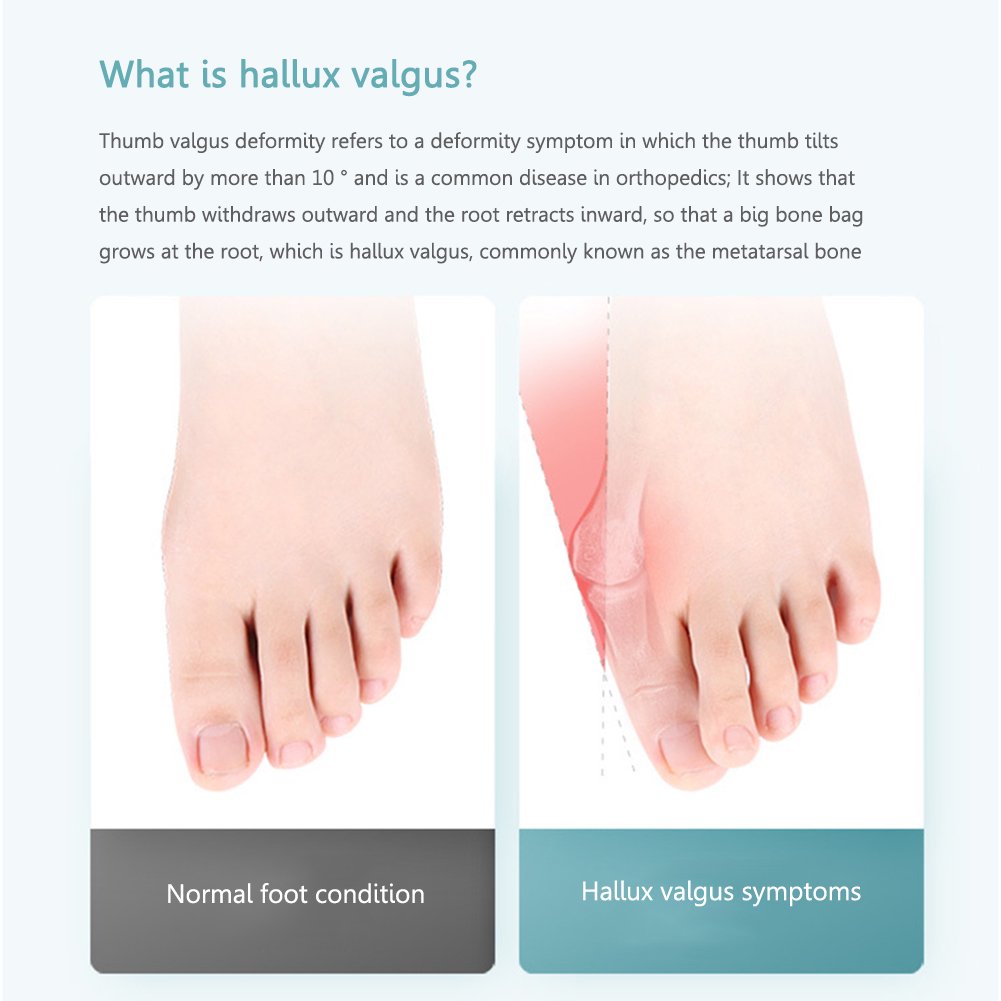 Included:
1pc x Bunion Corrector(Night Use)

1pc x Bunion Corrector(Daily Use)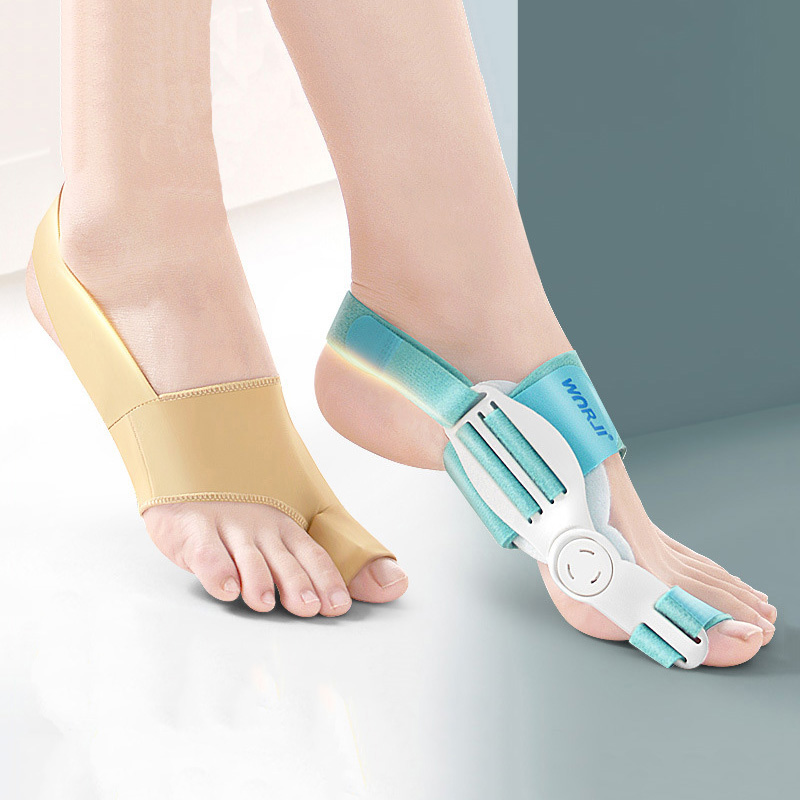 Note: Due to the different monitor and light effect, the actual color of the item might be slightly different from the color showed on the pictures. Thank you!