The Lightweight Bunion Corrector Features Elastic Fabric for that Breathable, Total Support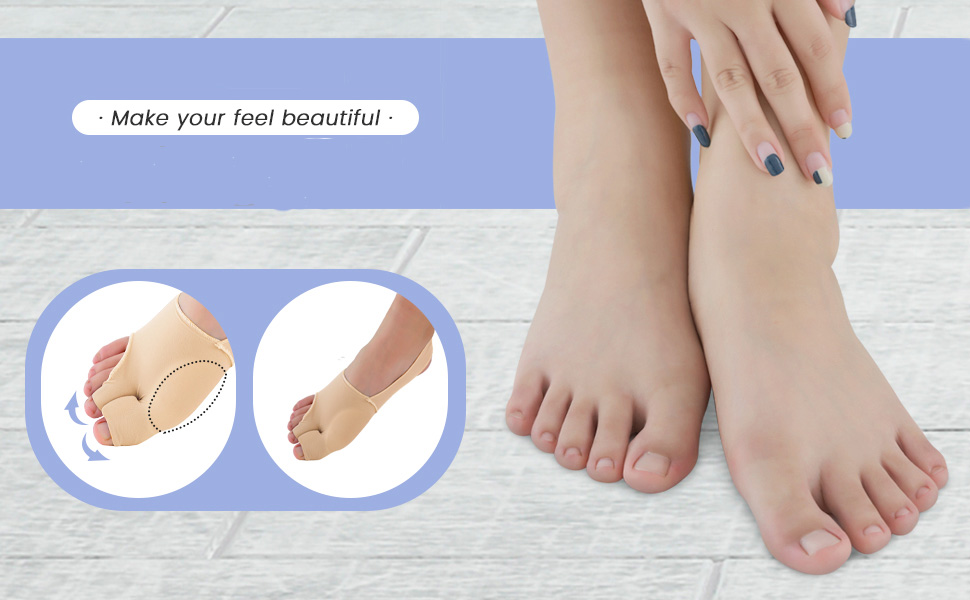 No Hard Splints, No Restricting Bunion Corrector – All Flexible and Breathable
If you prefer lightweight, flexible, soft, and non-restricting bunion correctors, you will love the features of the BunixTrue.
Unlike traditional bunion correctors, the BunixTrue uses elastic fabric to wrap the toes into the right form. Because the bunion corrector does not use hard splints, you won't be worried about dealing with painful sensations, or the feeling like your feet is trapped.
The BunixTrue bunion corrector comes with a silicone gel pad that provides effective but comfortable compression for all types of foot joint and toe pain!
BunixTrue Bunion Corrector Features:
Recommended by podiatrists to help treat different injuries and conditions affecting your feet and toes. You will find healing for your toe pain including Bunions, Blisters, Morton's Neuroma (a trapped nerves between your big toe) Hammer toes, Sprains, Strains, Gout and Arthritis
Features a gel toe separator that helps prevent your toes from not getting that perfect form. The BunixTrue is designed to straighten and realign your big toes and help correct and ease bunions by preventing your toes from touching or bunching with one another. 

Comes with a Silicone gel bunion pad that helps protect bunions from shock, pressure, vibrations and impacts. 

When you are healing, it's important to protect your toes from the risk of getting more injury. The BunixTrue silicone pad gives high-quality protection to your toes. 

Improves the way your big toe functions to increase mobility and flexibility and prevent excessive load and movement from causing further damage to your big toe. 

You won't feel restricted at all!

Delivers increased compression for toe pain relief. Provides targeted compression to help increase blood flow to your big toe to speed up and improve the healing process of damaged tissue, reduce swelling and inflammation and ease aches and pains

Made from soft, breathable and lightweight materials with moisture wicking and anti bacterial properties to prevent chaffing and stop the build up of sweat and bacteria to help prevent odour and reduce the risk of infections. 

The BunixTrue gives you stellar foot support without the bulky, restrictive feeling, and without the risk of getting infections. 

Features a heel strap that wraps securely around your foot. The heel straps are designed for keeping the Bunion Braces in place even during vigorous workout sessions and when doing work. 
Why need Bunion Corrector?
– Stop bunion pain and make permanent correction with science back combination of using comfortable bunion corrector at home and during sleeping time.
– It is scientifically proven that strengthening some specific foot muscles and doing some exercises will result in bunion correction and pain relief.
– Surgical treatments can have up to 75% Failure. It is scientifically proven that non-surgical treatments can result in pain relief and permanent toe correction.

Size: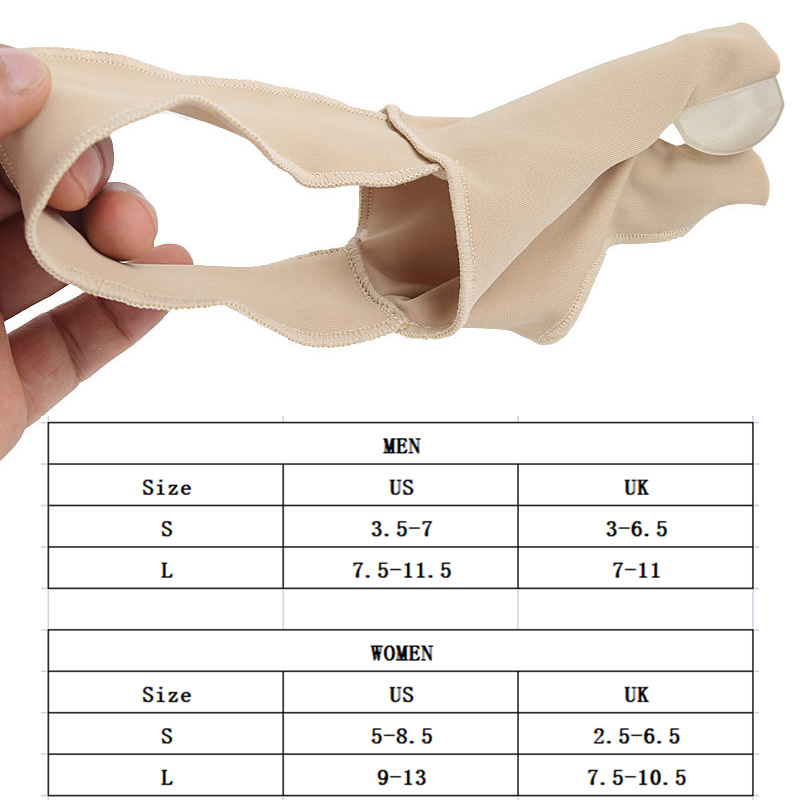 Color: Gray、Beige
Package Includes: 1x Pair of Bunion Corrector