Strong Grip, Stable Support, Adjustable Compression with the Help of an Air Pump – Experience The Best Healing for Your Toes with PumpTrex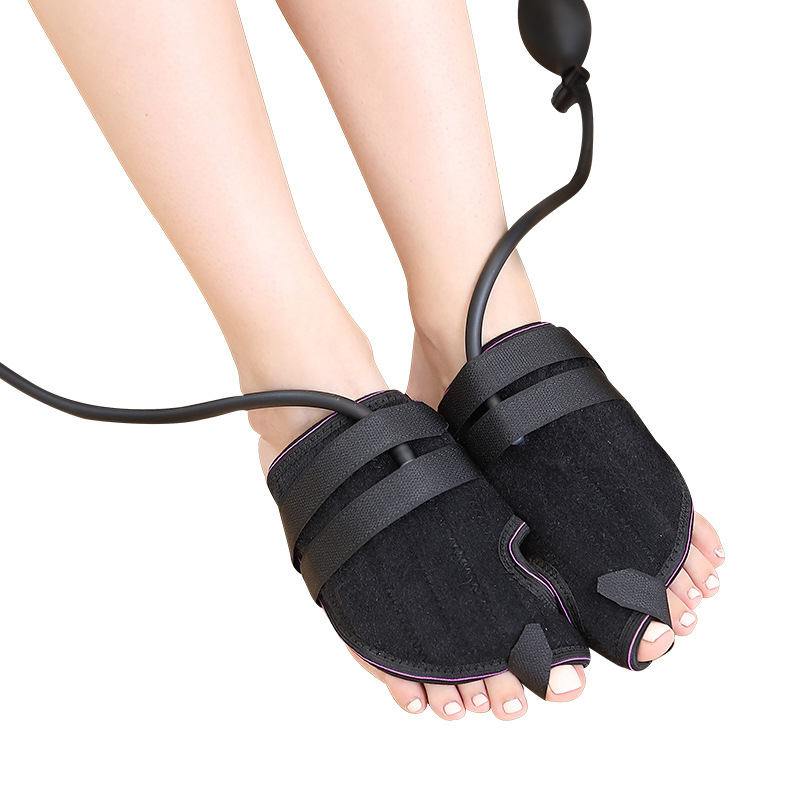 Why Choose the PumpTrex Bunion Corrector
✔ You can easily adjust the compression levels using the air pump.
✔ Encourages better blood flow so you won't feel numbing of feet and toes.
✔ This Hallux valgus Corrector is ergonomically designed to encourage the toes to be on the right position.
✔ Works great for healing and recovery.
✔ Best pick if you're going to wear this for long-term healing.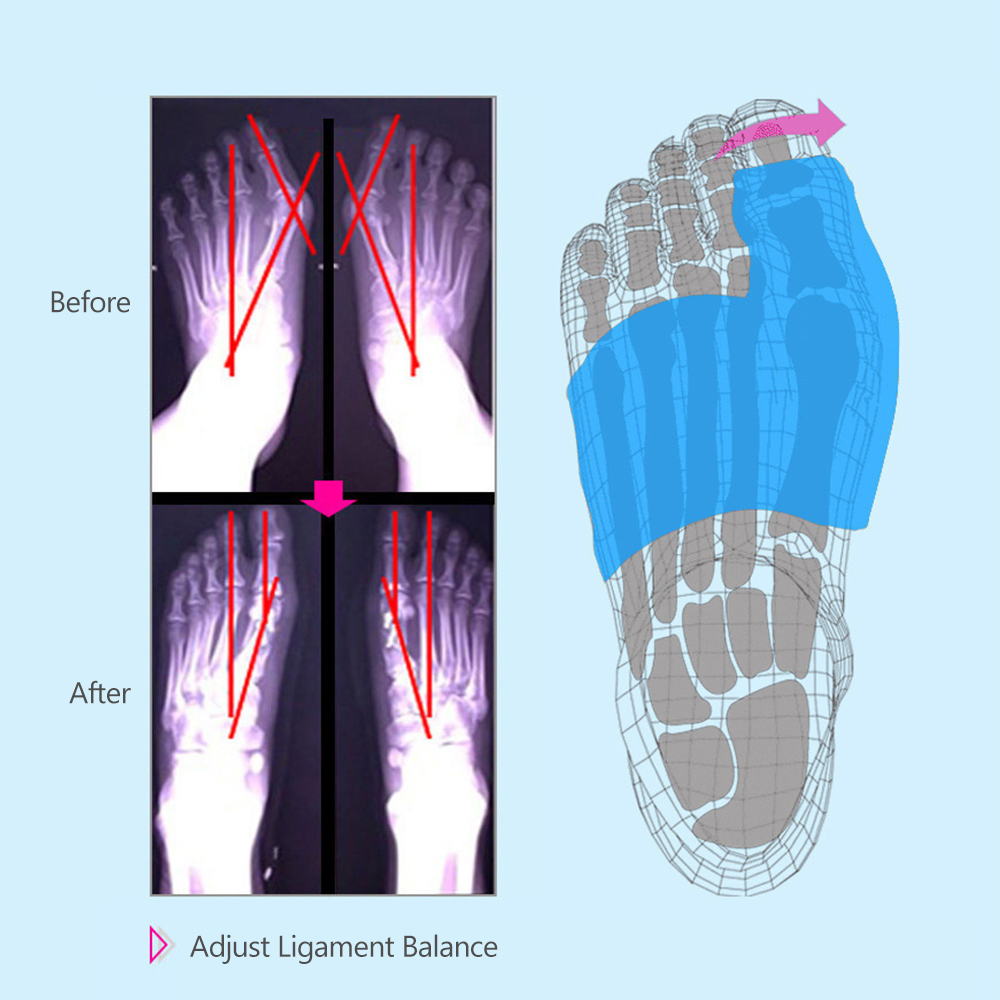 PumpTrex Bunion Corrector Features
✅ Adjustable Air Pressure For the Best Compression. The pressure is controllable according to your own preference. You can increase to achieve the better effect of correction; reduce to prevent the flow of blood to the toes from being blocked, which leads to the coldness of the toes.
✅ Delivers Quick Pain Relief Through Support and Compression.  The hallux valgus corrector with air pillars are designed to keep your foot and toe compressed gradually. The gentle compression slowly brings back your foot into the right position.
✅ Restore Natural Alignment to Remove Painful Strain and Pressure Off Your Foot. The PumpTrex bunion corrector provides comfortable padding and gentle realignment whilst you sleep. The ergonomic design provides a perfect fit and a good night's sleep.
✅ The Bunion Corrector That Comes with Premium and Comfortable Material. The PumpTrex is soft, lightweight, breathable and skin-friendly, and with adjustable velcro strap. The toe corrector fits most feet that size can be suitable for both men & women.
✅ Great for All Types of Foot Pain.  The bunion correctors are specially designed for people who suffered the pain from bunion, hallux valgus, hammer toe, big toe joint and tailor bunion. The toe straighteners are perfect solution for your bunion troubles.
Precautions:
Corrective needs to be gradual. It is better to wear 1-2 hours in the initial stage. Gradually increase the strength and extend the wearing time according to your own situation. If there is obvious redness and swelling, please stop using it immediately. Wear high-heeled or pointed shoes as little as possible.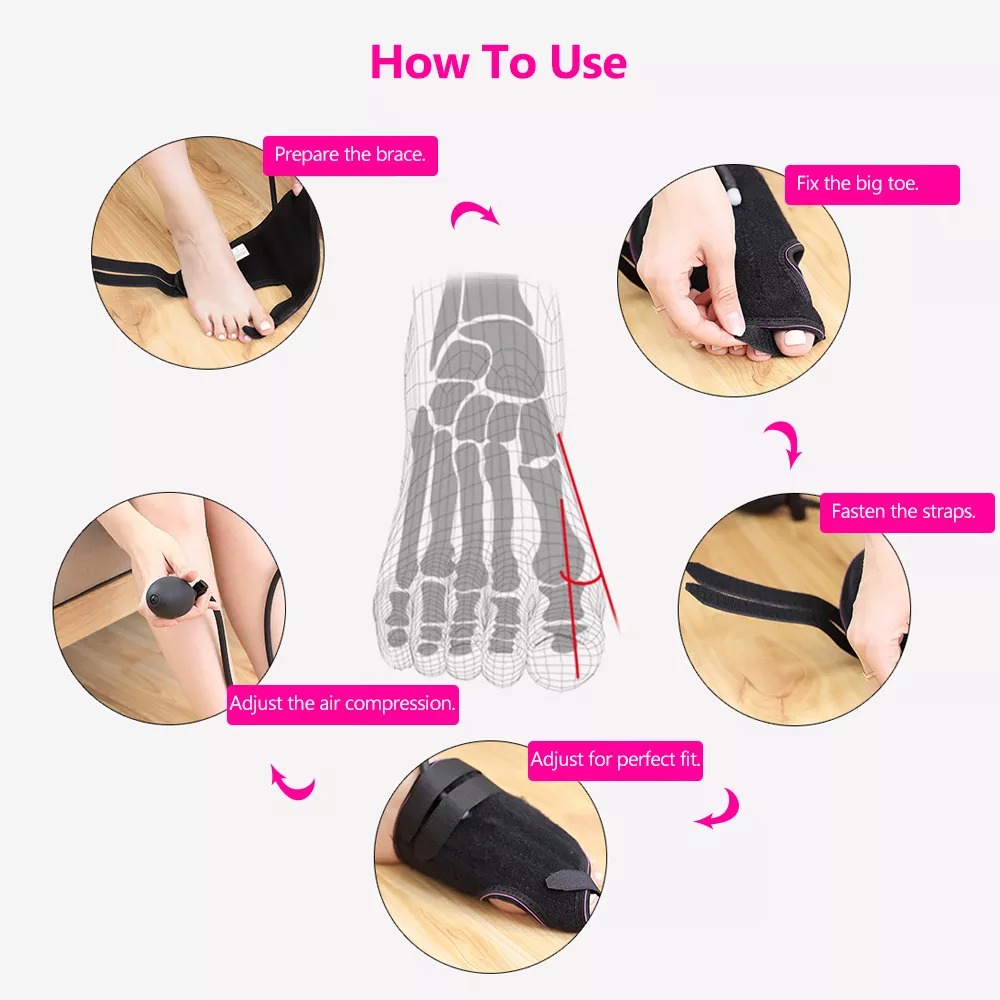 Package List: 1 pair of Inflatable Bunion Corrector