Make Good Posture a Habit—with PosTune!
Are you worried about your poor posture? Or concerned about the health consequences it may bring in the future? If your answer is yes, it's time to get PosTune and end slouching, slumping, back pains, and so on naturally.
Bad posture causes tons of negative effects on our bodies. It could lead to serious health conditions like spinal dysfunction, joint degeneration, round shoulders, etc. Our solution to end bad posture is by reinforcing good posture habits that you do NATURALLY. No complicated or unpleasant procedure, just a feel-good brace corrector that you can easily wear daily to fix your posture.
We believe that if something feels good, you're a lot more likely to commit. Therefore, we've designed the PosTune to be as comfortable and breathable as possible so that you beat poor posture naturally.
I work at home and spend a lot of time sitting. PosTune helped me correct my posture perfectly without getting bothered by the straps attached. I feel less pain in my back and neck after using this every day! — Shaine, Verified Purchase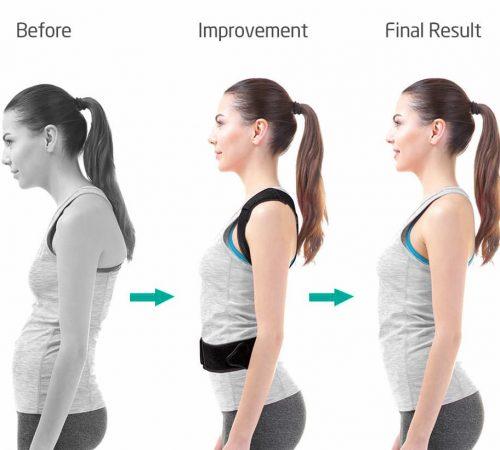 What Makes PosTune Better?

If you've been searching for ways on how to fix your posture, you may have seen other types of correctors or braces claiming to be "the best." But here's the thing: not all correctors offer the full-back support as PosTune does. One, in particular, is the lack of support in the abdomen area. PosTune provides a comfortable, wrap-around strap on the abdomen level to support your lumbar spine. This feature also contributes to maintaining and fixing your good posture since it keeps you standing or sitting upright.
So what makes PosTune better than other options on the market today? It's the full-back support that no other products have. Providing upper back support is insufficient to fix your posture—you need a corrector that offers the full support to bring back that graceful "S" curve.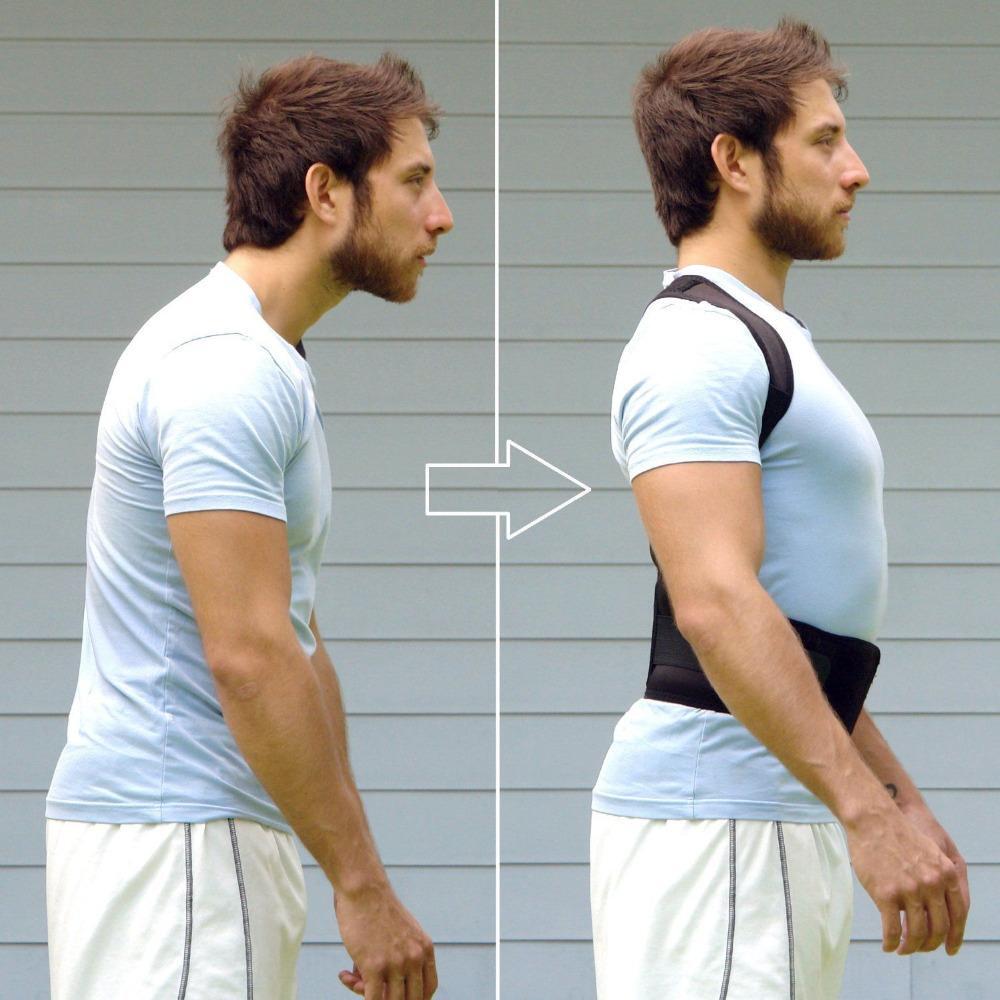 Features:
Comfortable and Breathable Material: PosTune uses premium-grade and hypoallergenic materials to prevent discomfort while in use so that you'll feel like you're not wearing it at all.
Lumbar Spine, Abdomen Brace: Our posture corrector comes with a lumbar supporter that prevents both upper and lower back pain caused by prolonged posture from constantly sitting.
Magnetic Therapy: The PosTune applies ancient magnetic therapy techniques to help fix your posture and prevent back pain concerns. For centuries, magnet therapy has been used to soothe sore joints and muscles and improve circulation to relieve stiffness.
Adjustable Straps: Unlike other posture correctors, the PosTune comes with adjustable straps that secure a comfortable tightness.
Waist and Back Trainer: Aside from supporting the lumbar spine and the abdomen level, the waist and back trainer is also designed to protect your lower back from stress caused by strenuous activities like heavy lifting and so on.
Size Chart
Size                                    Height                                                  Waist                                             Height
S                                 140-160cm/4.59-5.2ft                         85-93cm/33.4-36.6in                             39cm/15.3in
M                               155-165cm/5.08-5.41ft                        90-96cm/35.4-37.7in                             39cm/15.3in
L                                160-170cm/5.2-5.57ft                          95-103cm/ 37.4-40.5 in                          39cm/15.3in
XL                             165-175cm/ 5.41-5.74ft                        98-108cm/38.5-42.5 in                          39cm/15.3in
XXL                          170-180cm/5.57 -5.9ft                         103-112cm/40.5 -44.1in                          39cm/15.3in
3XL                          175-185cm/5.74 -6.06ft                       108-115cm/42.5 -45.2in                          39cm/15.3in
4XL                          180-190cm/5.9-6.23ft                          112-120cm/44.1-47.2in                           39cm/15.3in
Why Choose PosTune?
#1. The Best Way to Reduce Shoulder, Neck & Back Pain
Bad posture can cause problems such as pain, lethargy and may lead to nerve damage. Our magnetic posture correctors may help treat back pain, thoracic outlet syndrome, scoliosis, and spondylolisthesis by making good posture a habit.
#2. Best Way to Improve Your Posture
PosTune retrains your musculature so that your back maintains the appropriate upright stance. The back brace tones the muscles and helps you stand straight to prevent slouching. On the other hand, the waist/back trainer acts as a guard to protect your lower back when lifting heavy items for work or working out at the gym.
#3. Best Breathable, Strong Material
Our PosTune features strong and lightweight, breathable, washable materials. It's not sticky to the skin or causes discomfort while in use. The brace's design ensures that you feel as if you're wearing nothing at all. We're proud to say that we have the Best Posture Corrector to bring back your good, healthy posture with this support.
Package Include: