Say Goodbye To Lower Back Lumbar Pain With Our Back Support Pillow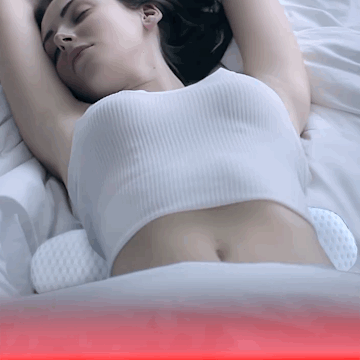 Have a good night's rest with ThreXcline 3D Back Support Lumbar Pillow with no stress of back pain! It is specially designed to conform to your back's natural curve and helps keep your spine in proper alignment.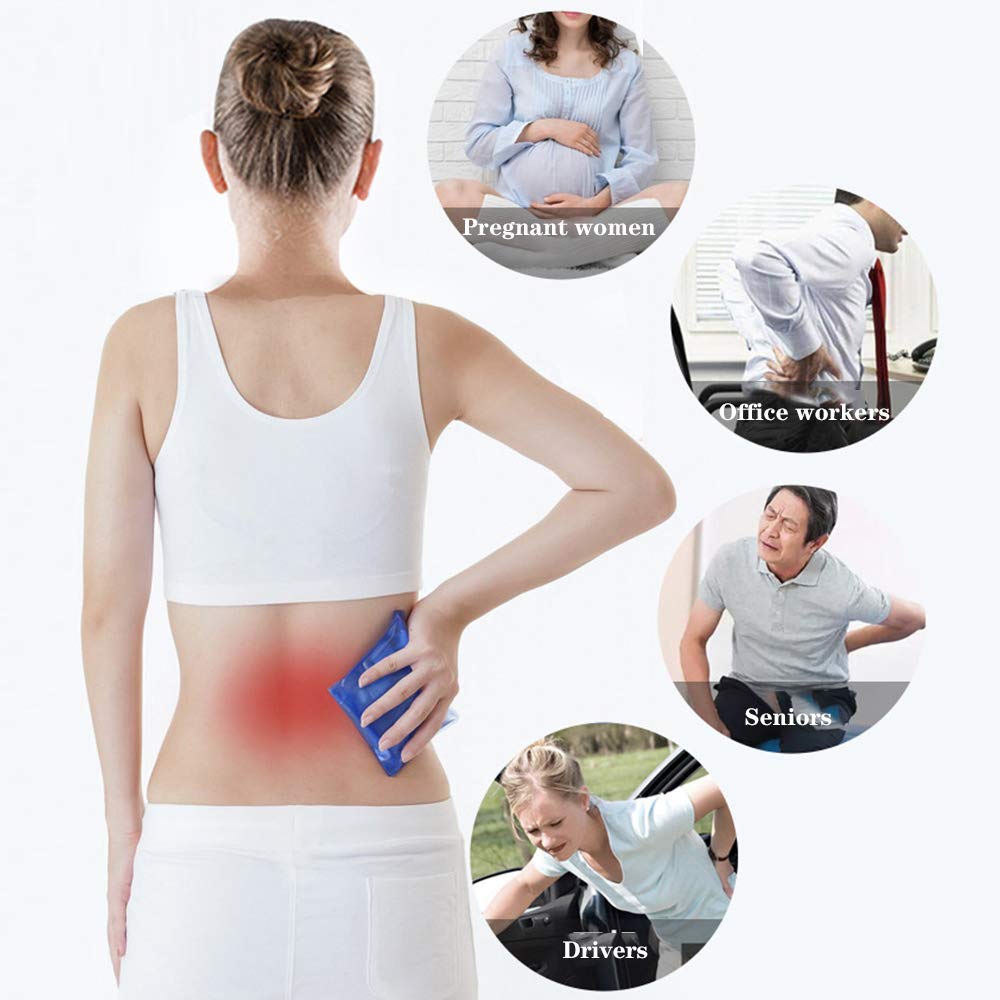 Why Do You Need a Lumbar Pillow?
▶ Lower back pain is a serious problem caused by poor posture, overweight, strains, disc injury, pregnancy, arthritis, and aging. With our Lumbar Support Pillow, you can start correcting your imbalanced posture quickly and easily.
▶ Lower back pain can be made worse with poor sleeping conditions. Our Lumbar Cushion is the world's first buckwheat back support pillow for the bed to treat lower back pain.
▶ Don't let lower back pain keep you from living your best life! Try our pillow today, designed especially for lower back pain.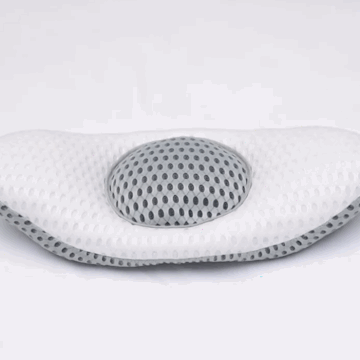 Features:
Feel The Difference In 7 Sleeps: Our Lumbar Support Pillow is simple to use. There is no strenuous exercise involved; simply position your lower back on our back support pillow core while you sleep.
Fast Results: On average, users start feeling a firmer back after a week with at least 1-2 hours of usage per night.
Progressive Pain Relief: It takes some time for your body to adjust to the lumbar pillow. The buckwheat core will start to conform and mold to the contours of your lower back, providing a firm upward lift.
Restore A Neutral Spine: The lumbar support pillow helps restore your spine to a neutral position and release the tension in your back.
Avoid Expensive Physical Therapy: Suitable for those who have trouble stretching the lower back. The lower back pillow comes in 2 adjustable heights – moderate and advanced. For those requiring a deeper stretch, you can attach the height disk.
Suitable For Back & Side Sleepers: Regardless if you are a back or side sleeper, the lumbar support pillow provides cushioned peripheral support to help hold and maintain your body to the firm central core. Ensuring that your neutral position is maintained regardless of your sleeping position.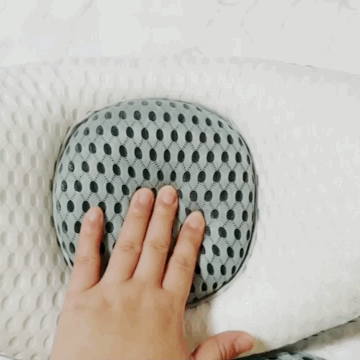 We Only Use Premium Materials:
Buckwheat Hulls: Our signature buckwheat hulls central core delivers remarkable back support, enhanced airflow, and lasting durability.
High-Density Cotton: Comfortable pearl cotton offers extra support while still maintaining the shape of the pillow.
Breathable Mesh Linen: Breathable and hypoallergenic, this luxurious open mesh provides just the right bounce while keeping you cool all night.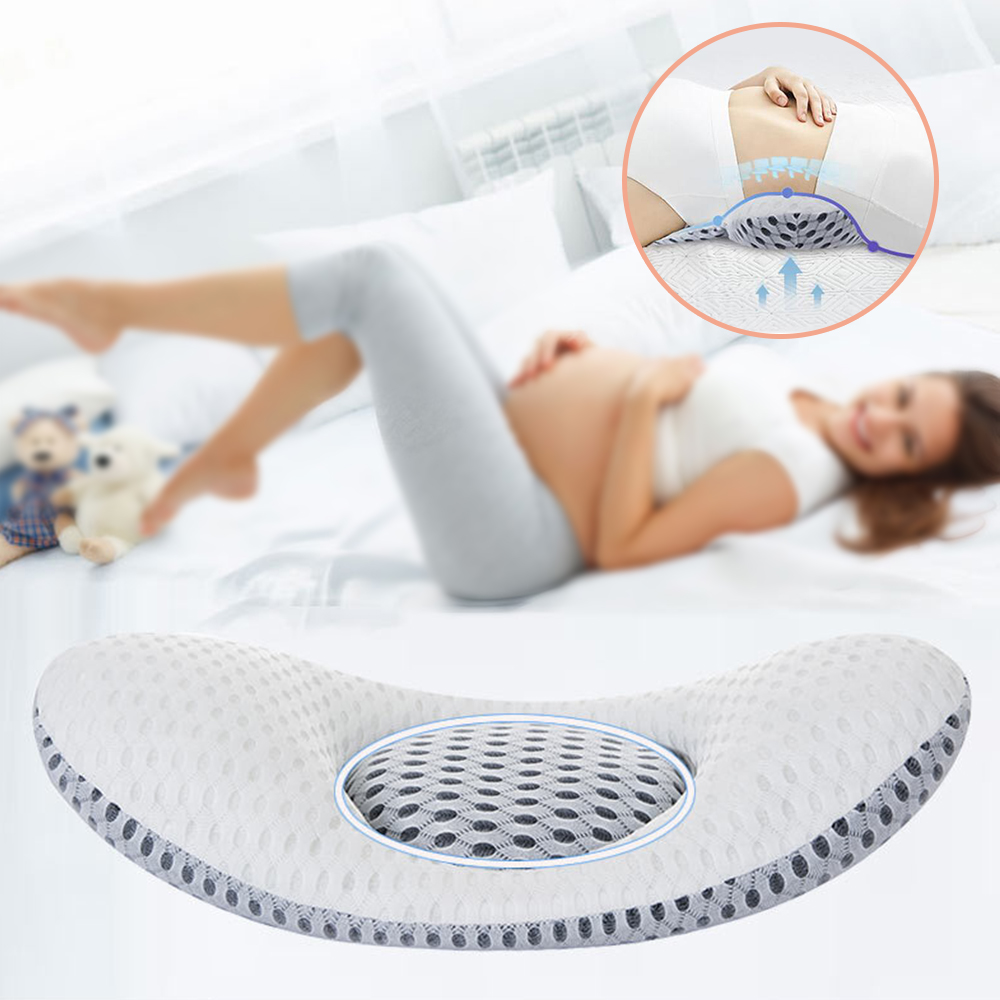 Specifications:
Pillow Core Material: High-quality buckwheat husk + soft pearl cotton
Pillowcase Material: Mesh fabric
Size: 54*34*6.5cm/21.3 x 13.4 x 2.6 inches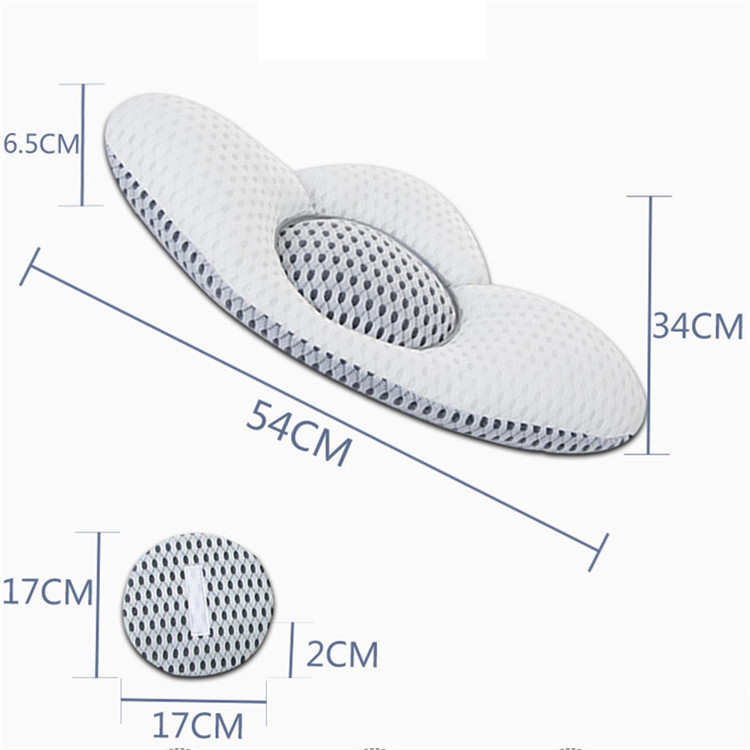 Package Includes:
1 x ThreXcline Lumbar Support Sleep Pillow