Experience a New Kind of Comfort
Our Back-Go-Go Lumbar Pillow is designed for people like you who spend too much time sitting and experiencing recurring back pain. The ergonomic and contoured design helps alleviate the discomfort you feel due to long periods at work or driving hours-long distances by providing an all-around supporter that corrects your position and lessens stress and pressure on sensitive areas.
High-quality Memory Foam Molds Perfectly to Your Back for Maximum Comfort & Support
If you spend a lot of time driving and sitting, you'll love our Back-Go-Go Orthopedic Memory Foam Lumbar Back Support Cushion! Its ergonomic design promotes good posture and proper spine alignment.
The lumbar cushion is scientifically designed to provide relief to those suffering from back pain. You can use this lumbar support cushion in the car, office, at home, or on the go.
Even though this lumbar pillow is light and easy to carry around, that doesn't mean that it isn't strong enough to support you. In fact, this hammock is insanely durable. You'll be pleasantly surprised.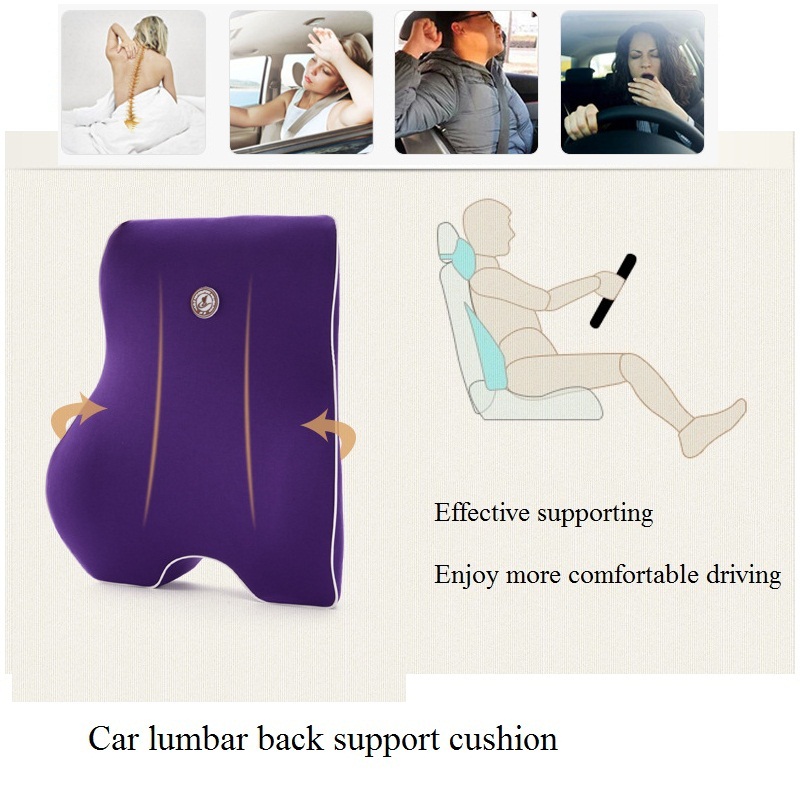 Our Customers Love the Back-Go-Go!
"I'm 8 months pregnant and this Lumbar Support Cushion Pillow has been my BFF! It relieves the pressure off my back that my big belly puts onto it."
~ Torrie W., Verified Purchase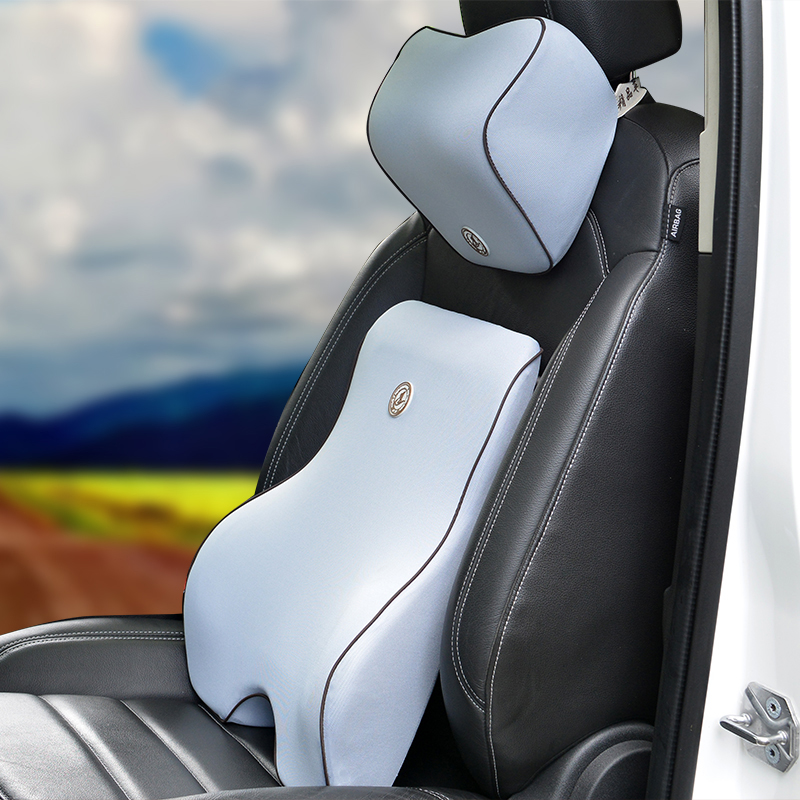 "This Lumbar Support Cushion Pillow is just what I needed to keep my back comfy on long car rides. I commute quite a bit from work to home and my lower back would just ache by the end of the trip. not anymore!"
~ Ezzy S., Verified Purchase
Perfect for Anyone Who Spends Most of Their Day Sitting
Efficient Lumbar Support: Its ergonomic design is proven to promote good posture and a healthy spine.
High-Quality Memory Foam: Its thick, high-density memory foam retains its shape even after long periods of use.
Breathable Cover: Promotes air circulation for your back and head. The cover is also removable and machine-washable for easy cleaning.
Versatile: It can be used by drivers, office workers, and anyone who spends most of their day sitting.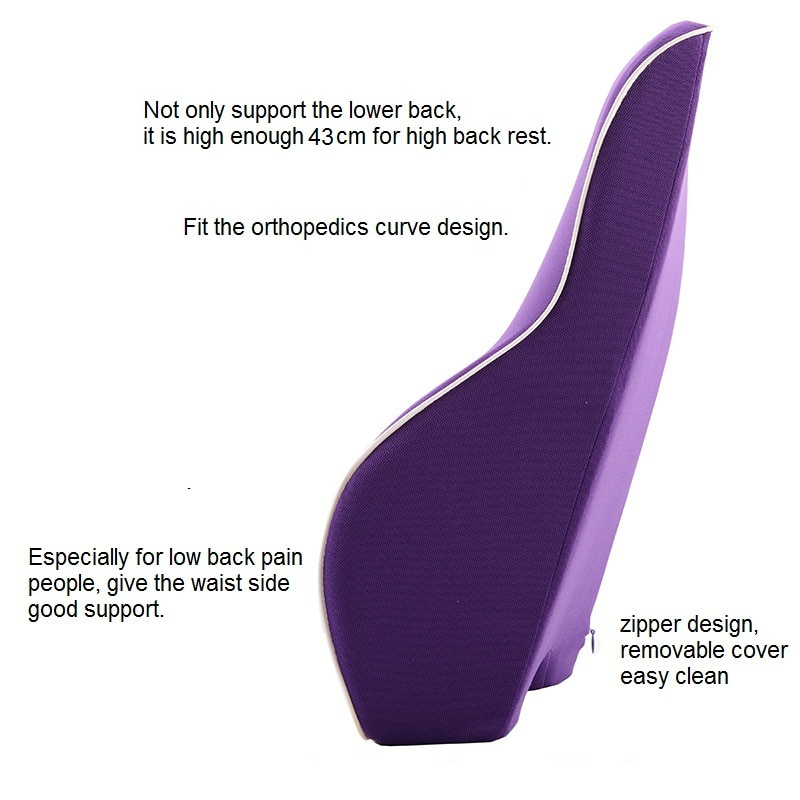 Why Choose the Back-Go-Go?
✓ Ergonomic Streamlining for Comfort Driving helps blood circulation, reliefs lower back pain, numbness and reduce slouching
✓ High-Quality Memory foam molds perfectly to your back for maximum comfort & support while driving
✓ Promotes healthy driving posture and spine alignment, helps ease back pain from sitting in car seats with inadequate lumbar support
✓ 100% high-density memory foam provides gentle comfort and firmness for years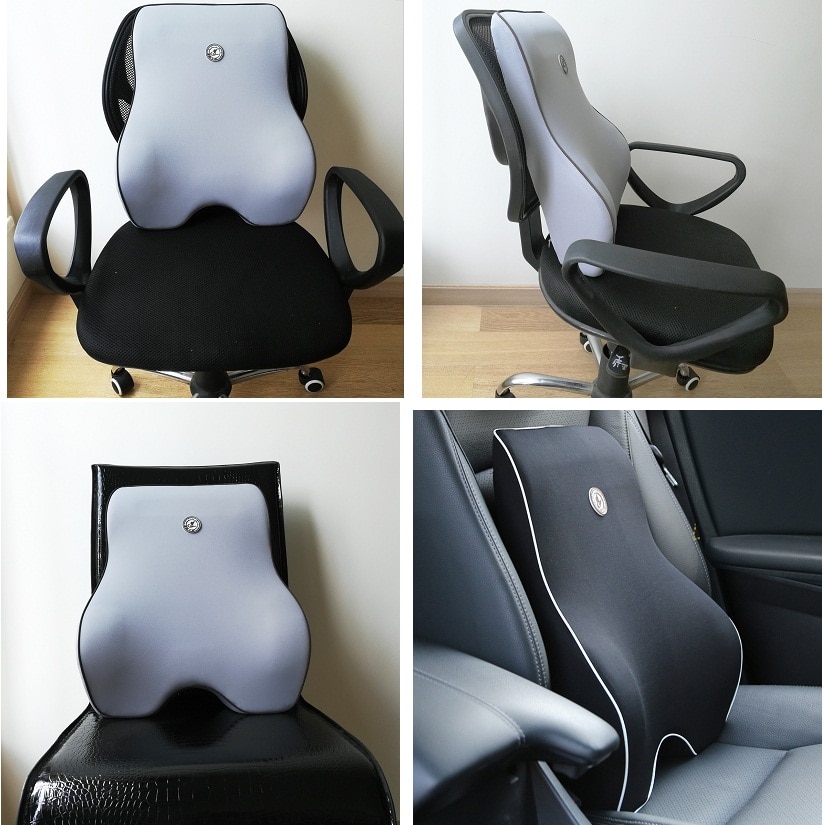 Specifications:
Material: Polyester Lumbar Support
Filling: Memory Cotton
Use: Seat Support
Included:
1 x Lumbar Support Cushion Pillow