Whether we're walking, dancing, or working, our backs take a lot of toll. Our back muscles receives a huge blow day by day, so it's understandable why we have intense back pains. If you're done with feeling pained in the back every time, you can find instant relief even at home with the SaviTouch neck and back massager that features heat therapy.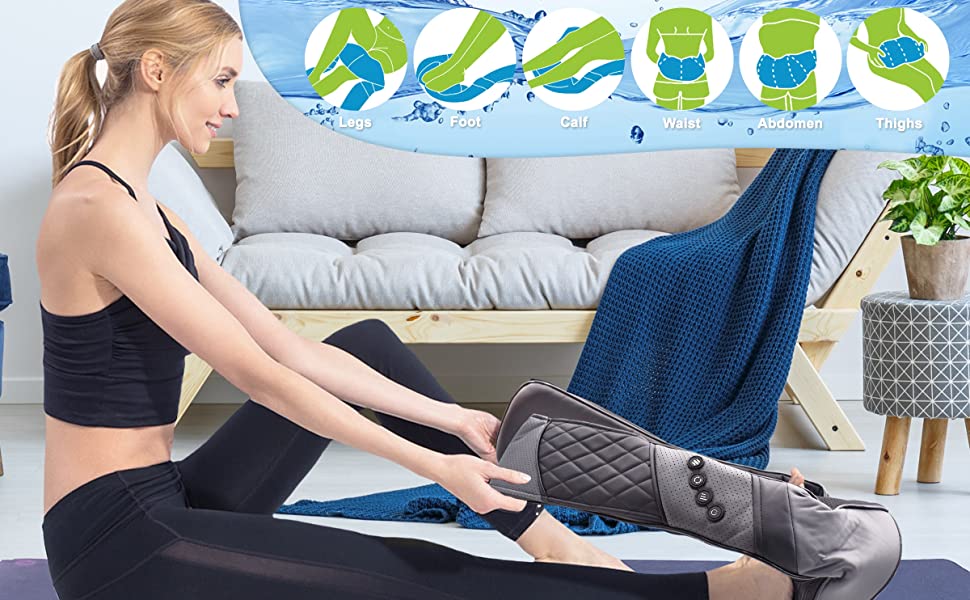 Product Parameters:
Input Voltage: 110-240V
Rated Current ≤500mA
Power: 24W
Single Gross Weight: 1.5kg
Product Features: It can be used in office, home, car, one-button operation, convenient, simple and easy to use!
Relieves Sharp Pain and Muscle Aches: Relieves neck stiffness, eliminates constant fatigue, calms sore muscles, and promotes proper blood circulation. You don't have to head to the spa center just to get the remedy you've been looking for.
Enjoy a deep massage even on the go: One of the best things about this neck and back massager is its portable nature. Enjoy a rejuvenating massage even on the move with our massage pillow. Ideal for road trips, travel, camping, vehicle use, the office, and more. It comes in a wonderful leather pouch for hassle-free transport and storage.
Control the heat and stimulation for your needs: This portable massager has 4 buttons for easy use. Regulate the heat to achieve the most comfortable massage depending on your needs. Choose the appropriate stimulation mode. Lay back and relax. Smart two-way kneading nodes ensure endless comfort and pleasurable massage.
Massage Every Inch Of Your Body: Explore the multipurpose nature of our massager today. It works miraculously all over your body, from head to toe! Use on the neck, shoulder, back and legs. Ideal for your glutes, calves and even your feet. Enjoy a full body massage and an exhilarating massage in the comfort of your living room!
Get This Therapeutic Massager With Confidence: Satisfying our customers is our top priority.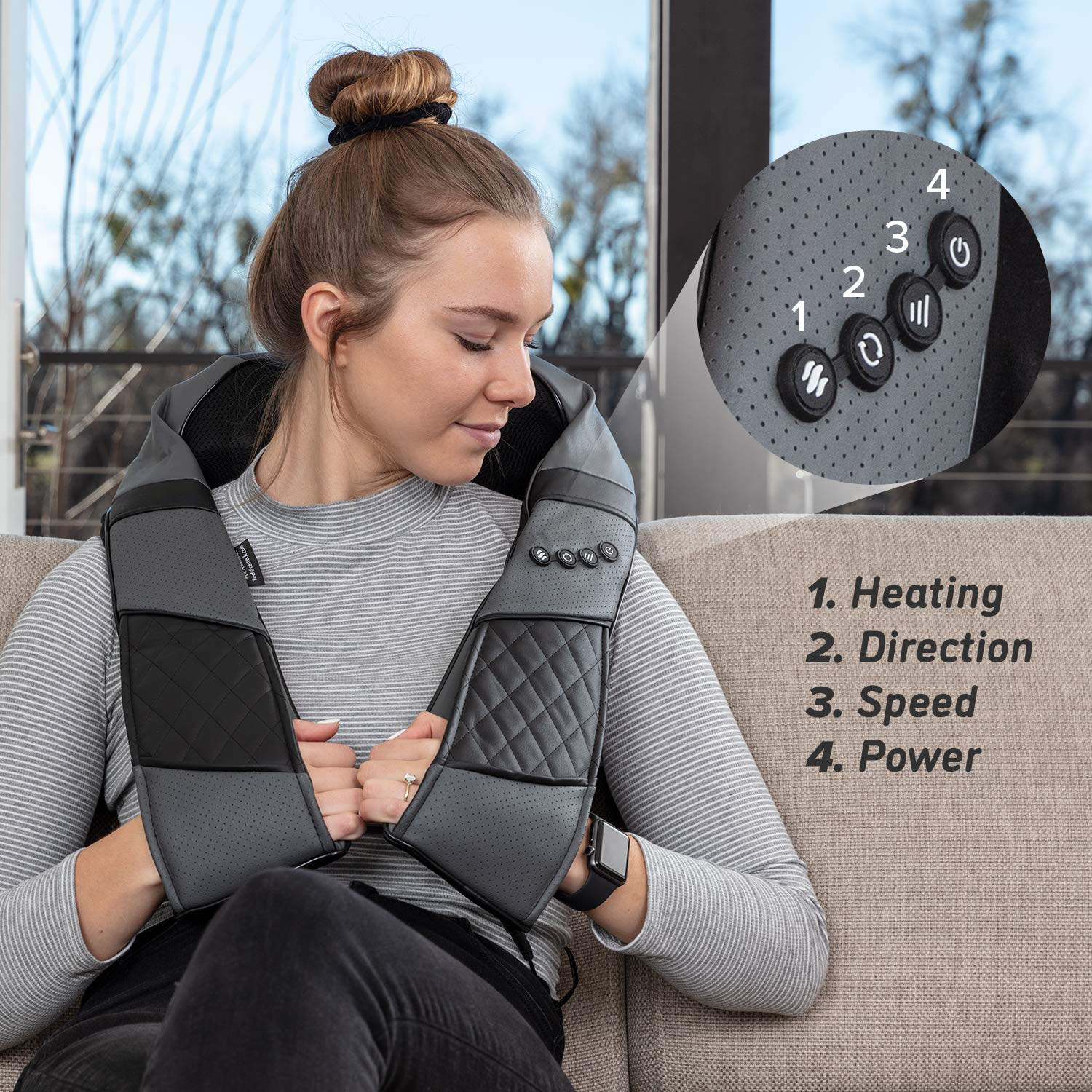 Feature-1
Deep kneading performance
Discover a simulated massage that looks like the hands of a professional are working wonders thanks to the 3D kneading nodes. With the ability to customize direction, heat and speed, you get penetrating relief that reaches deep under your skin.
Feature-2
Naturally portable by design.
For travel, work, camping, road trips, home or office use, our massager can be carried everywhere thanks to its portable design. With each massager you also get a luxurious carry bag that can fit anywhere or make storage effortless.
Feature-3
For any part of your body
The long but not bulky design offers the freedom to apply our massager anywhere on the body you want: neck, back, legs, buttocks, calves, thighs, shoulders, feet, arms, wherever you feel tense, our massager will melt the tension and the pain.
You're in charge – treat your body exactly the way you want it.With such a simple and intuitive 4-button control you can adjust your session to perfection. Plus, the 2 smart loops on our portable massager allow you to rest your hands while enjoying total relaxation.Releases chronic muscle tension, relieves stress, relieves tightness, minimizes aches and pains, and relieves pain in one go and never lets Muscle pain prevents you from enjoying your day to the fullest.The Shiatsu kneading massager has you covered from head to point!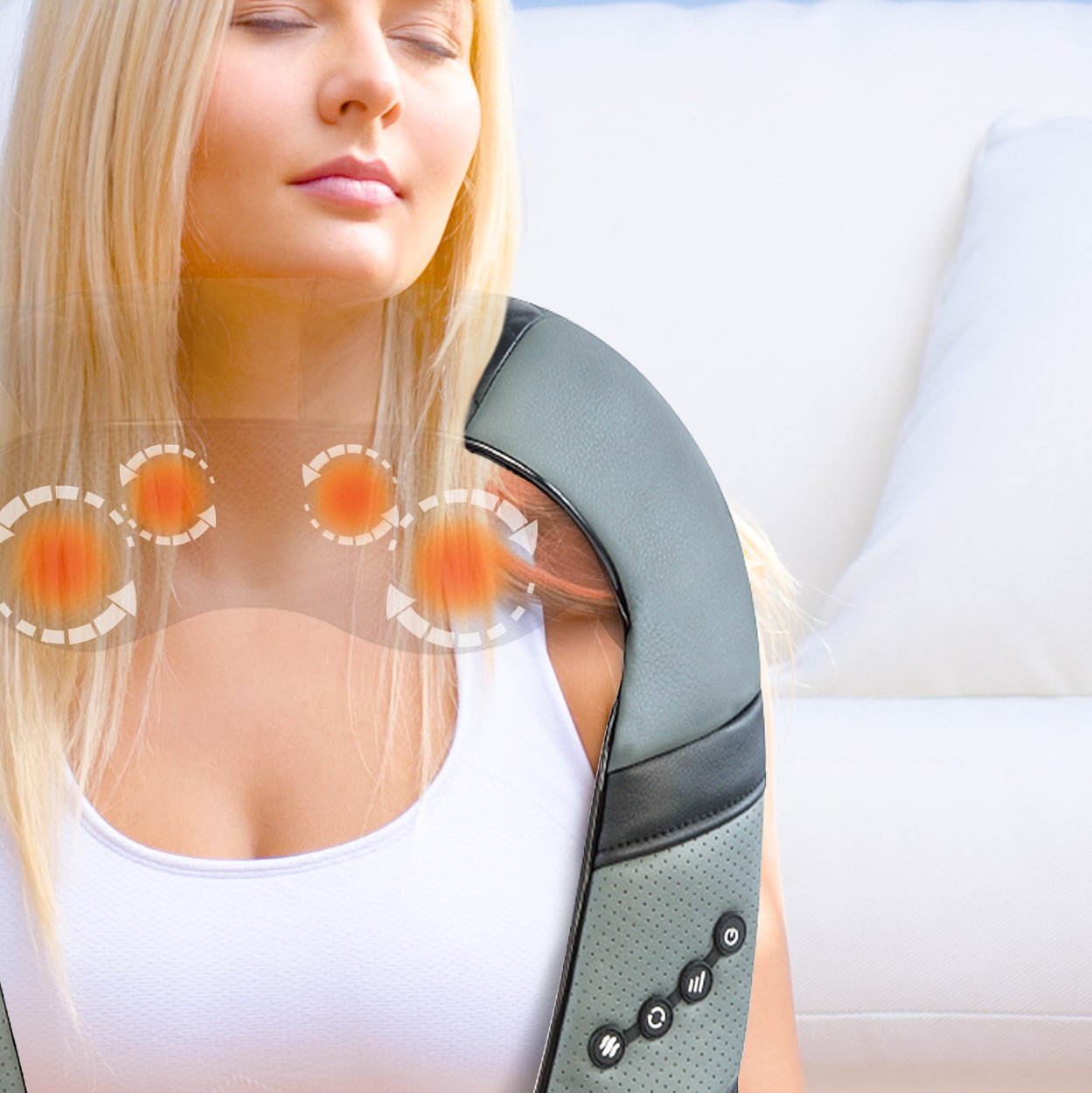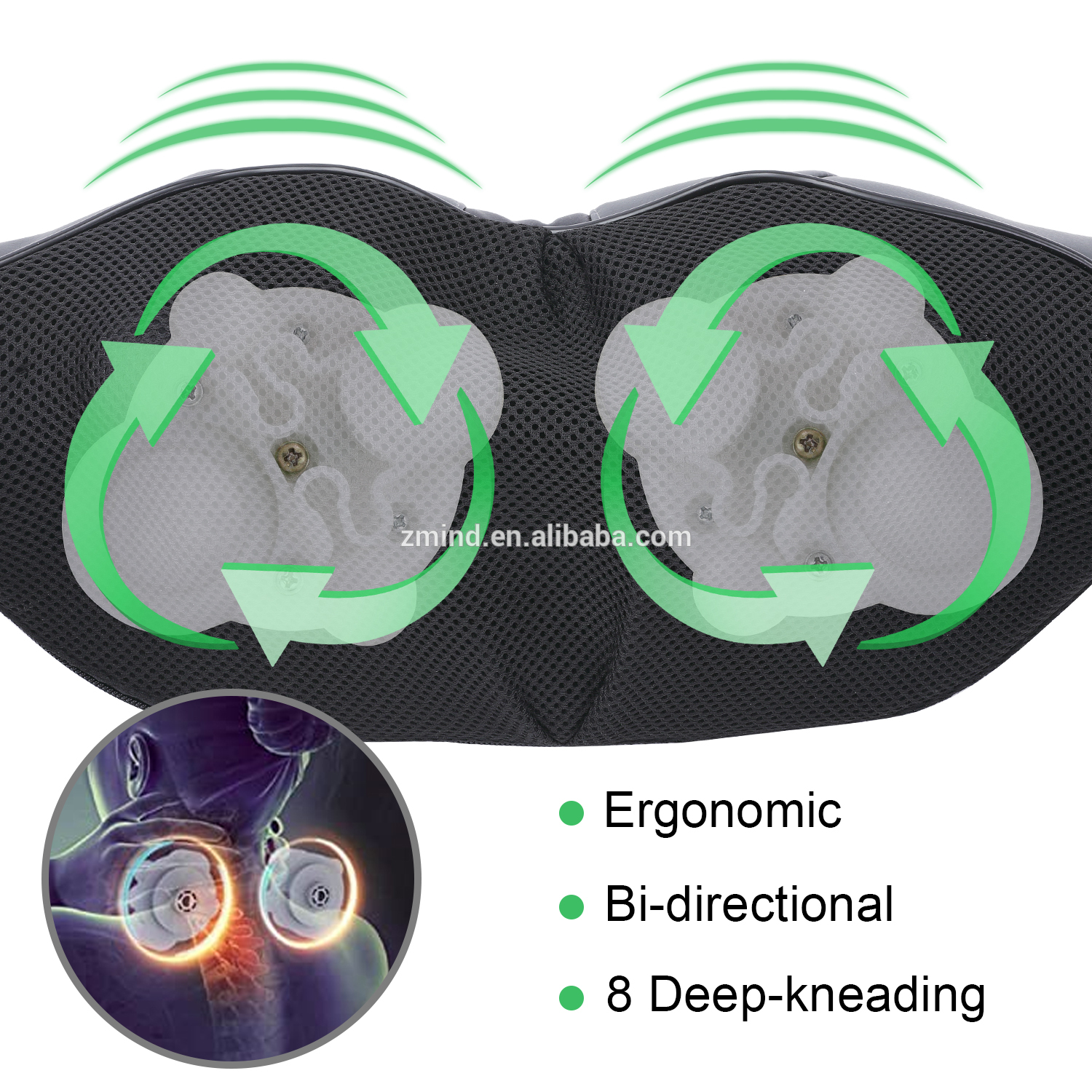 Product packaging:
1*Main Unit
1*Power Cord
1*Manual
1*Packaging Box
Notice:
The device comes with a heating option so make sure to keep an eye, especially when minors are using it. After using, turn off the the power plug and drink 500ml water or hot tea to promote body metabolism