4 deep-kneading Shiatsu massage nodes help relax and relieve muscle tension.

Heating function that sooths muscle pain.

Ergonomic design with an ultra slim 2.36 inch body is perfect for use in the lower- & upper-back, neck, abdomen, calves, and thigh areas.

Adjustable strap secures the cushion to your favorite chair.

Equipped with device overheat protection & scheduled with 20 minute automatic shutdown to ensure safety. (UL approved power adapter works with both 110-120V and car charger with 220-240V electrical outlet) included.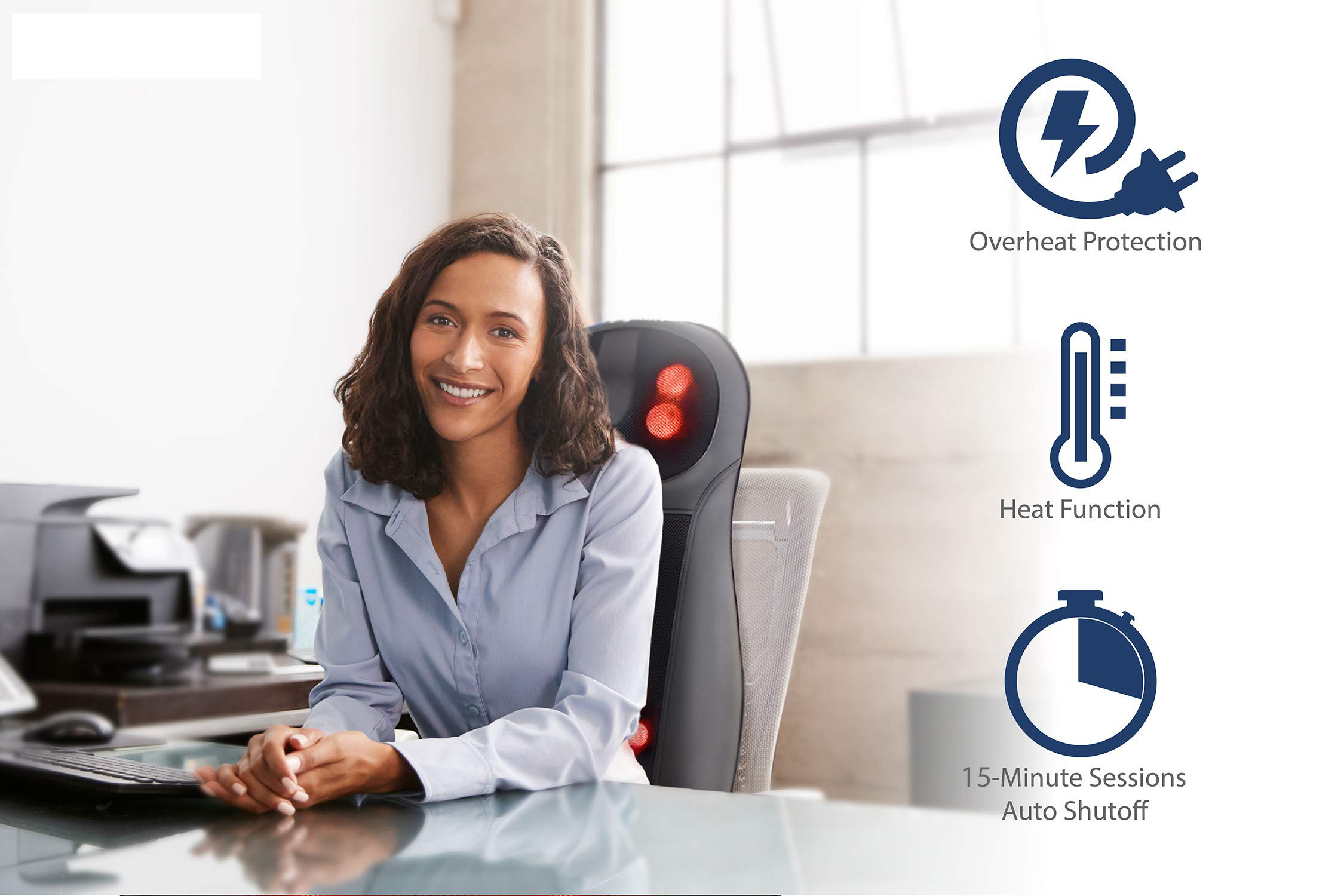 100% vegan leather.The high-quality leather is produced cruelty-free and is durable, soft to the touch, and easy to clean.
The warming function relieves muscle pain effortlessly.The warm-up function adds an extra touch of muscle intensity and helps you relax by improving blood circulation.
Change directions every minute.Shiatsu massage nodes are configured to automatically reverse directions every minute during each individual massage session.
Adjustable straps.The hassle-free adjustable straps are easy to use, allowing you to secure the massager to your favorite chair, sofa, or car seat.
Overheat protection and 20 minute automatic shutdown.If the massager exceeds the working temperature, the safety device will automatically shut down the motor to ensure user safety and prevent damage to the unit.
Ultra compact and ultra slim design.3.5 " ultra-slim ergonomic design that perfectly fits the lower and upper back, neck, abdomen, calf and thighs.
Power adapter and DC car adapter.ZMA-13 ​​comes with a DC car cigarette lighter adapter and the UL approved power adapter works with 110-120V and 220-240V outlet.
4 deep kneading Shiatsu massage nodes.The 4 nodes work wonders to relieve pain, knots and muscle tension.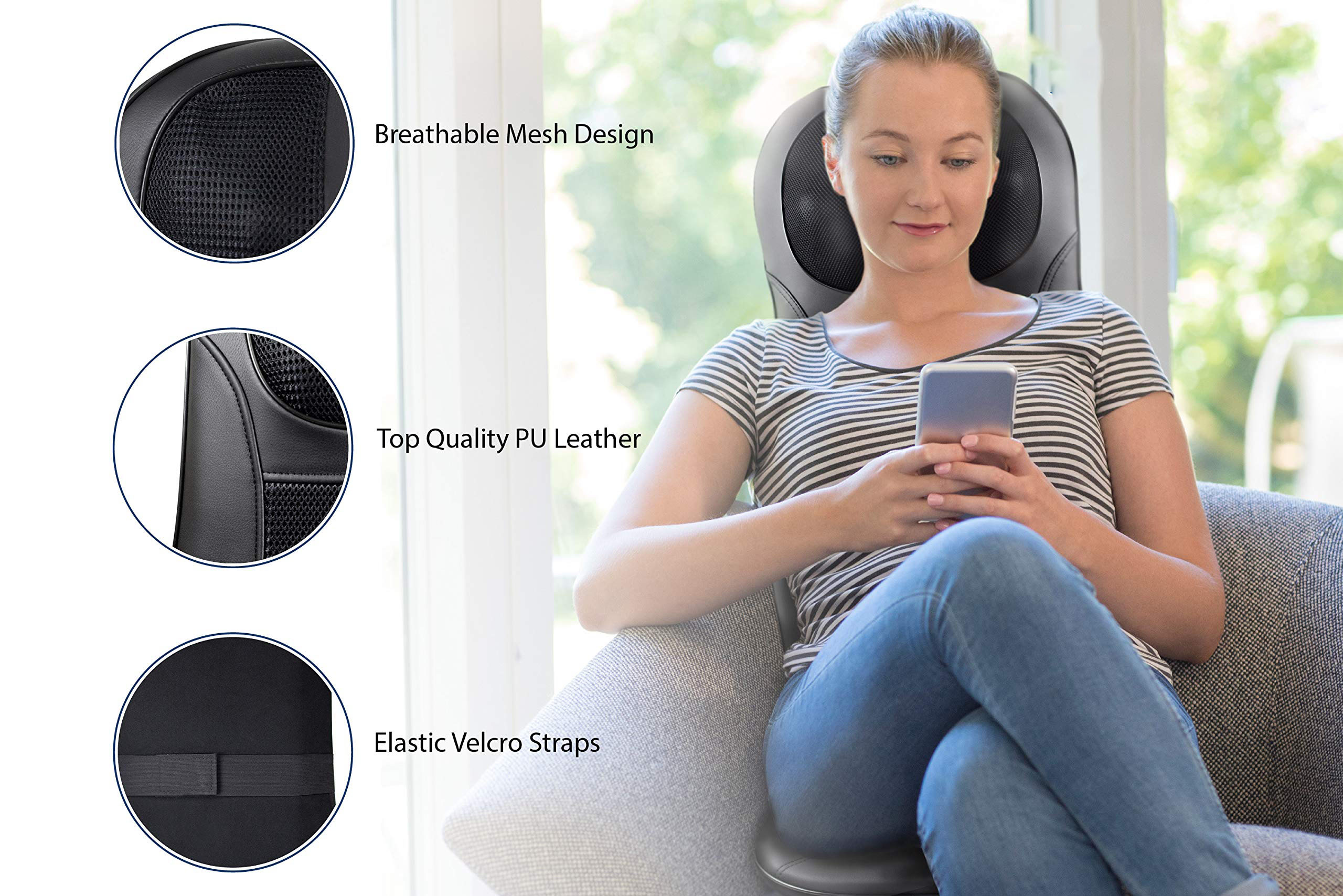 Safety information:
FDA Listed – All aspects of our manufacturing and testing are accepted and backed by the FDA guidelines. CAUTION! DO NOT use on bare skin. DO NOT use on sensitive skin areas, areas of the body that are inflamed, areas with open sores or wounds, or areas of the body with poor circulation. Extensive use could lead to excessive heating. If product becomes too warm, discontinue use and allow the unit to cool before operating. DO NOT use this device without the cover or if the cover becomes damaged in any way.If you are prone to heat sensitivity OR are insensitive to heat OR have limited temperature perception, use the heat function with extreme caution. Use a towel, blanket, or other fabric made from nonflammable materials between you and the device to reduce your body's exposure to heat, and take 15 to 20-minute breaks between sessions. Be aware that the friction of the rolling shiatsu massage combined with the heat function can intensify heat sensitivity. Wearing rough materials while using the massager may increase your risk for friction burns. Consult with your doctor before using this massager if you have a serious medical condition such as heart disease, rheumatism, osteoporosis, high blood pressure, or various skin diseases OR if you may be pregnant, if you have a pacemaker, artificial limb, or pins or screws inside any area of ​​your body.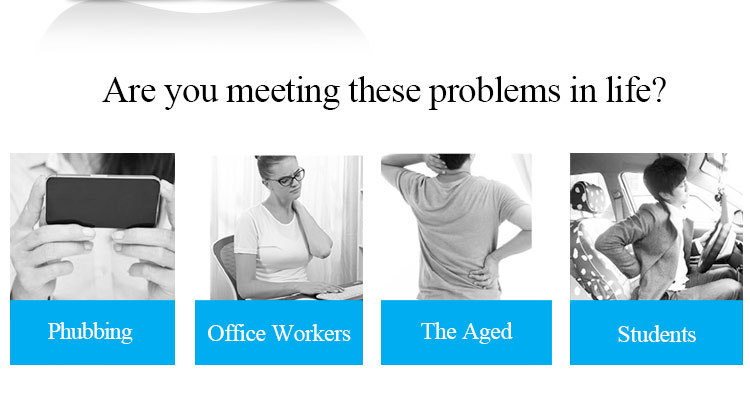 Instructions:
Press the ON / OFF power button once to turn the unit on.
Press the ON / OFF power button to activate heat and rotate the massage nodes
Press and hold the ON / OFF button for 3-5 seconds to turn off the unit.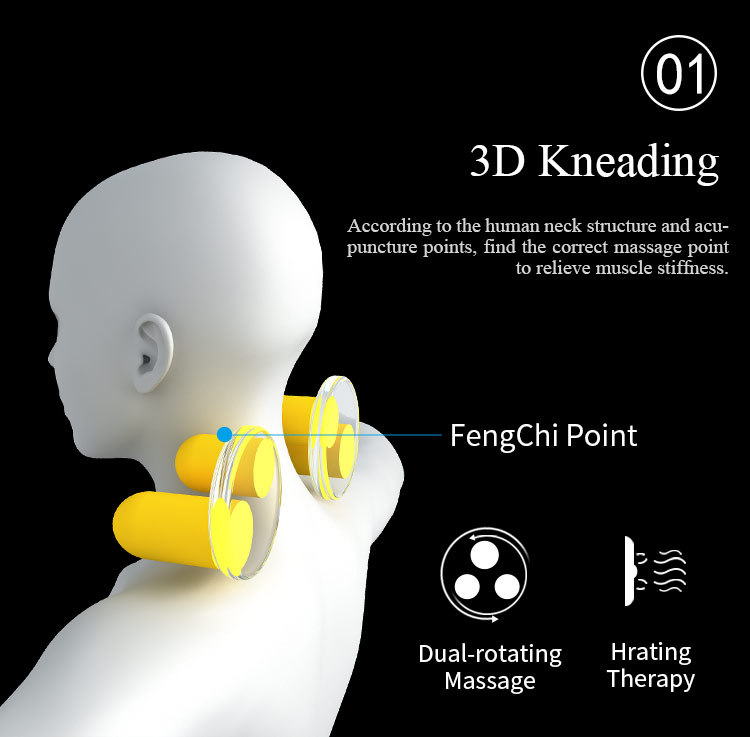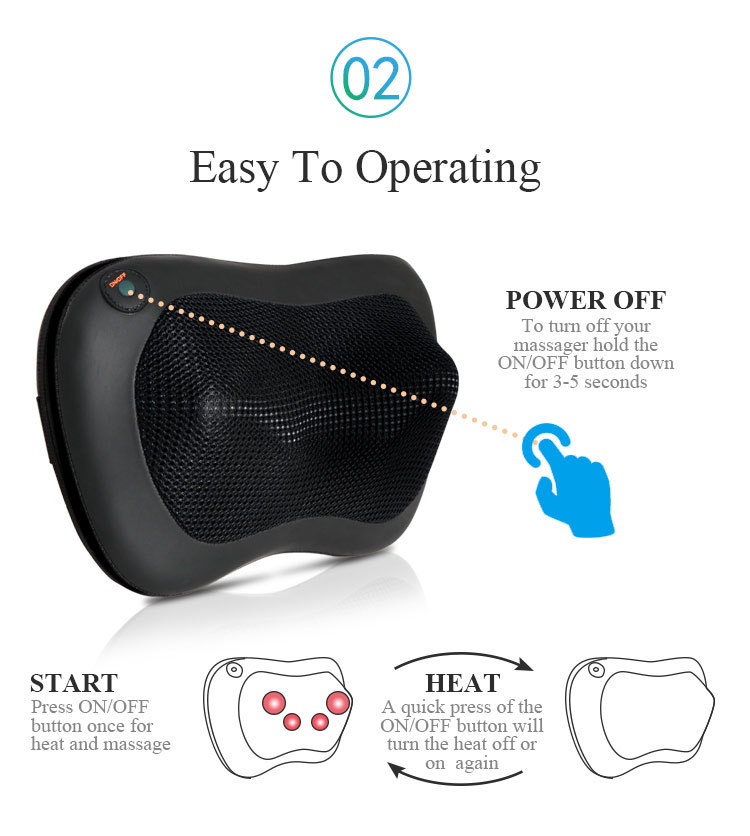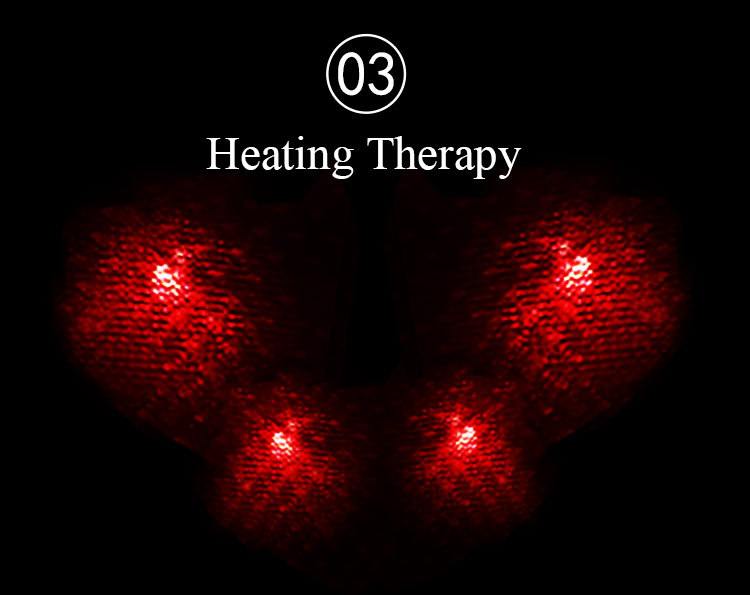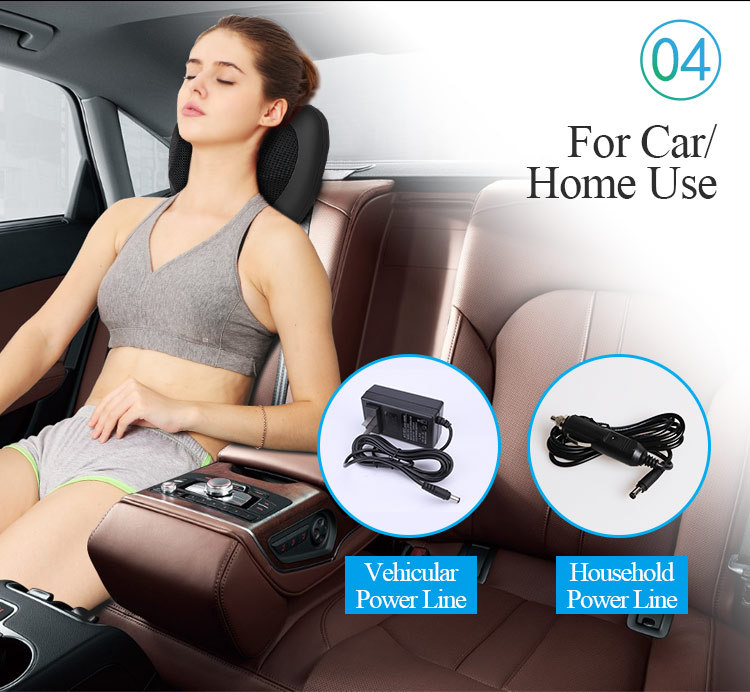 Indications:
lower back pain, neck pain, strains, soreness, tightness, knots, muscle tension, muscle pain, sciatica, stress, relaxation