28 Mode TENS Rechargeable Machine – Tens Unit Muscle Stimulator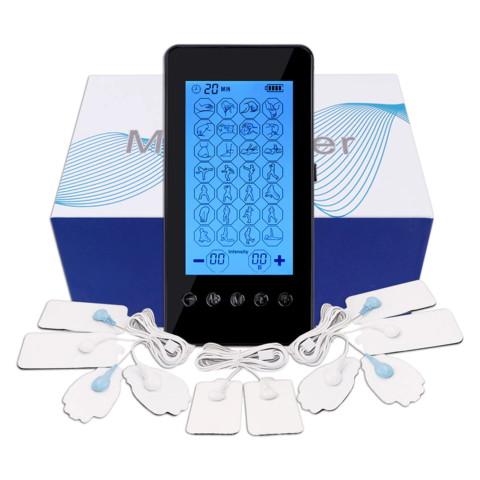 Prompting the Body to Heal for You
When pain comes to your body, how do you heal it? Do you use painkillers that can effectively eliminate body pains and muscle aches? Do you worry for your body because of too much dependence on painkillers? Fortunately, there is a natural, safe, and effective remedy for pains and body aches that don't require harmful medicines – the SansPain TENS unit.
This Tens Unit Muscle Stimulator is a drug-free method of pain relief used by Physical Therapists and prescribed Doctors for over 40 years. It delivers low-voltage pulses to the skin to stimulate nerve fibers effectively blocking the pain signal to your brain. The SansPain also increases natural endorphins aka the body's natural pain reliever.
There will be NO need for pain pills ANYMORE!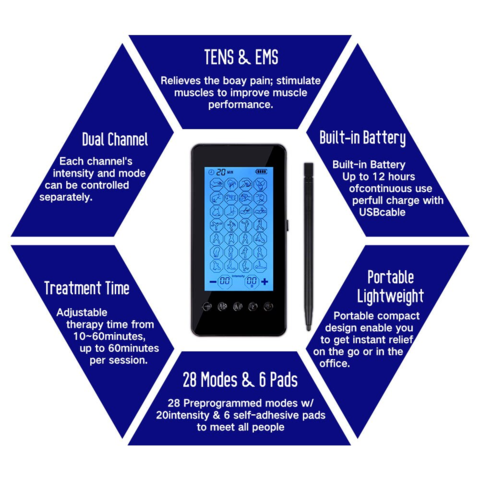 FEATURES: 
28 pre-programmed massage modes with

20 Intensity Settings

. There's a different setting for different pain levels. You are sure to find a setting fit for muscle aches, toothaches, back spasms, back strains, muscles sprains, overstretched muscles, and stiff neck!

Adjustable timing. 

You have the option to set the time based on the level of muscle care that you need. 

A large LCD display

with

Touch Screen

gives you easy-to-read stats about the operation, including battery power, mode, intensity, and time remaining. Our screen is ideal for people with limited vision or those who use the TENS unit at night or in low-light conditions.

Expert recommended – safe and reliable. Regularly used in physical and occupational therapy sessions, using a TENS electronic muscle stimulator will relax your body, improve blood circulation, reduce pain, and promote healing for sports injuries.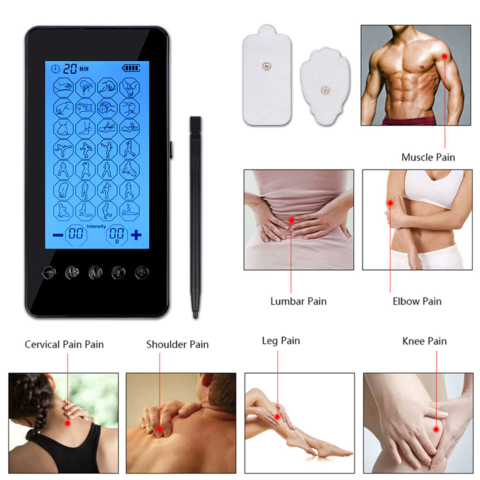 Rechargeable internal lithium battery. Up to 12 hours continues use.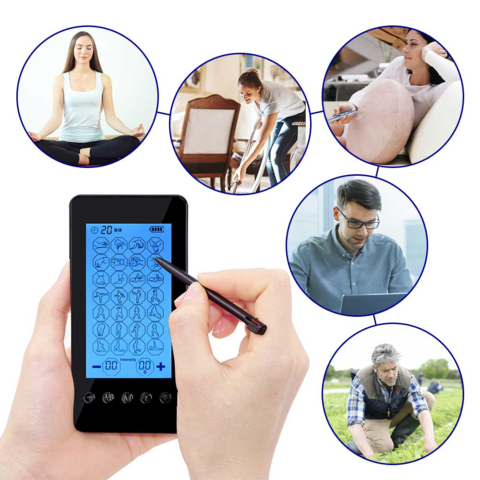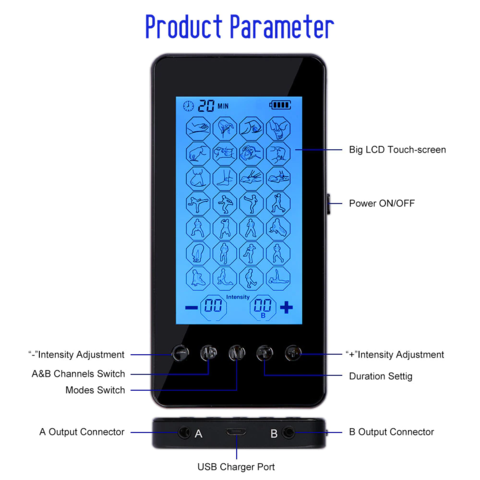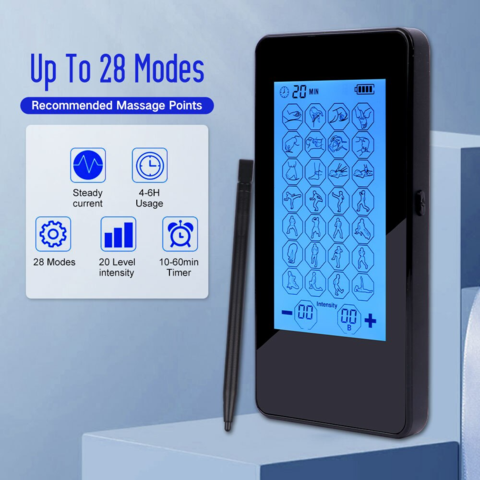 WHAT IS INCLUDED?
1* Electric Therapy Machine
1 pair* palm patch
1 pair * oval patch
2*electrode wires
1*USB cable
1*winding board
1 stylus
1* Neutral Manual
1* Meridian diagram