Do you suffer from knee pain? Does it affect your ability to carry out everyday activities, like getting out of bed and walking down stairs?
It might be time to consider electrical stimulation. Electrical stimulation can be useful for treating knee osteoarthritis, particularly in patients who are unable to participate in an exercise program. Imagining exercise can be tough for those who aren't able to move as much and as easily as others. Many studies identify that electrical stimulation can be a great alternative for relieving pain and stiffness, and for improving physical function (including walking time and ability to go up and down stairs). Many patients also turn to electronic stimulation as a healthier alternative to prescription medications. With electronic stimulation, there are extremely minimal risks of side effects, which will promise a safer course of treatment.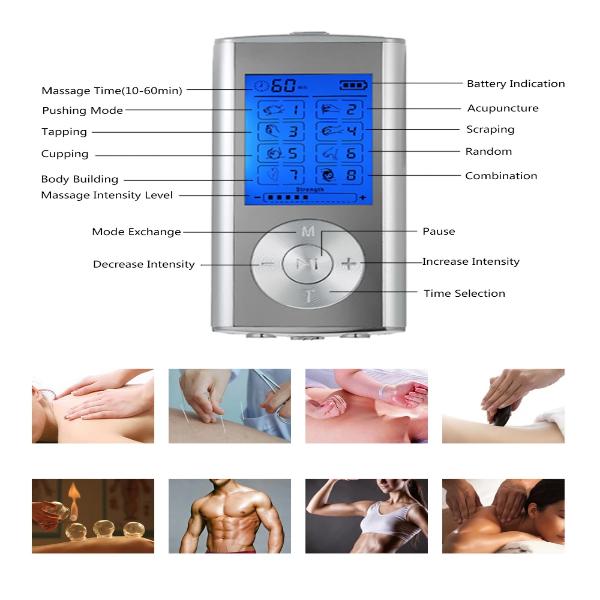 Features
Designed for Pain Relief: This isn't just for your knees! You can apply this to your back, knee, shoulder, ankles, neck, wrist, and elbow.
Pre-programmed Modes and Adjustable Timer: Choose from 8 massage modes for a completely unique experience.
Easy to Use: With a liquid crystal display screen, you are able to easily select the modes and settings that are specific to your pain and discomfort.
Fastest Way to Relieve Pain: You'll feel the improvement right away with a few uses.
Small & Lightweight: This TENS unit is small enough to fit in your back pocket. 
FDA, CE, Rohs Approved: Highly ensured for optimal safety. This muscle stimulator further protects you from harmful additives and consumption of prescription medication.
How to Use:
Specifications:
Battery: Rechargeable 3.7V Lithium
BatteryPower By: USB Cable
Modes: 8 Mode
Intensity: 10 Levels . 2in
Size:15*7*5CM
Weight: 0.32kg
Package Includes:
1*host
1 pair* palm-shaped patch
1 pair* oval patch
2*one with two electrode wires 3.5 heads
1*USB cable
1*winding version
1 *manual
1 * Meridian diagram
1*flocking blister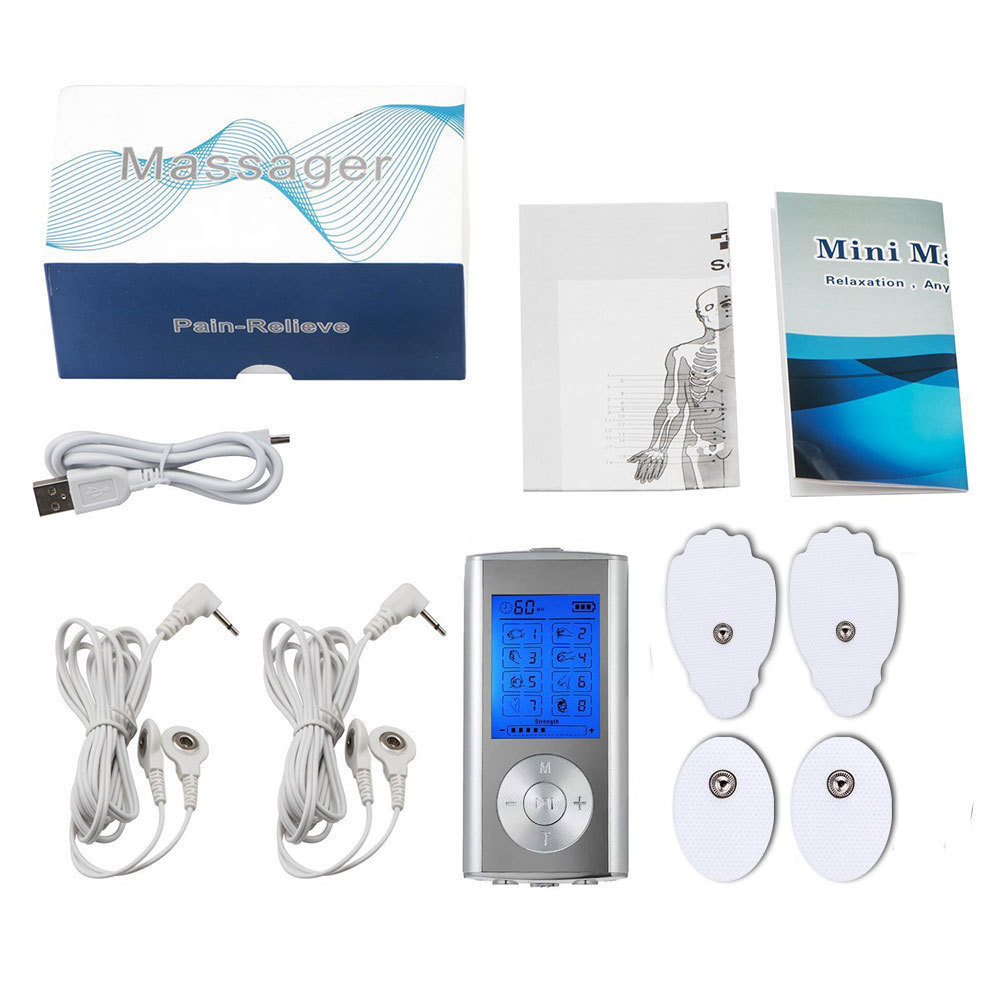 Tips:
You can plug in the two wires at the same time. Each wire can connect with two pads. One pad is the anode, and the other is the cathode.
If you only plug in one wire, you should make sure that the two pads are connected with the wire and placed on your skin at the same time so that the unit can work properly.