TENS machines have become famous alternatives to relieving body pains and muscle aches the safe, non-evasive way. The TENS machine is ideal for anyone experiencing muscle aches after rigid athletic or physical training or a corporate employee who always feels your back and neck are strained and exhausted after an 8-hour shift. If you want to find a way to eliminate muscle pains without using medications, The Reliv TENS machine is the best solution for you!
What Makes the Reliv TENS Machine Good? 
The Reliv TENS machine is a device that stimulates the sensory nerves and muscles, activates specific natural pain gate mechanisms, relaxes your body, and manages pain anytime you feel the need to have it. It is also a safe, non-invasive, drug-free method of pain relief and management. Many people have even used Reliv for intense pain caused by a sports injury, knee injury, foot or hip arthritis, and other discomforts. Reliv will help you address any pain, whenever and where ever you need it.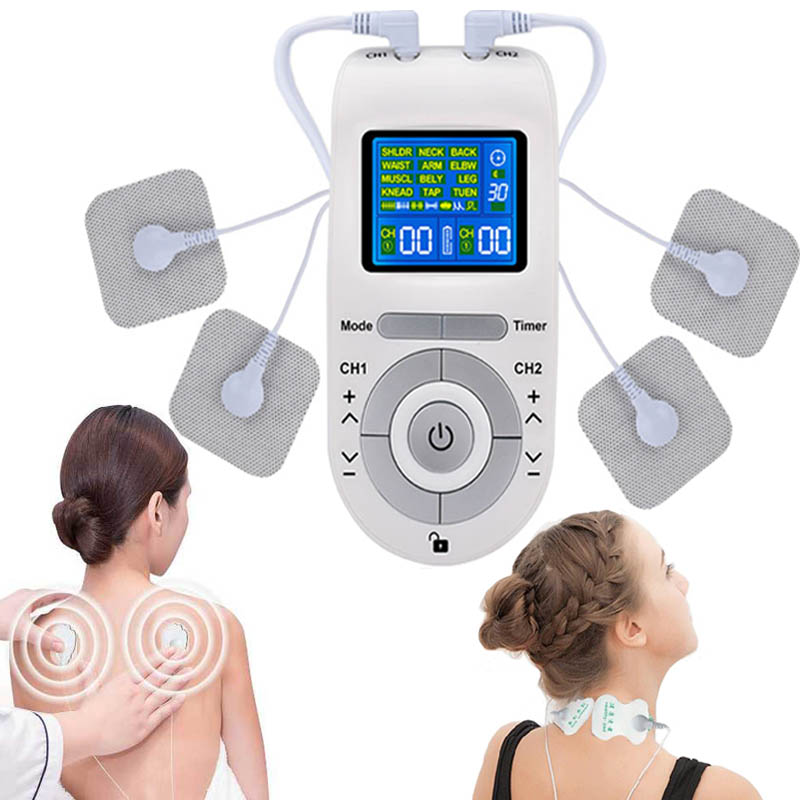 Features:
A Powerful Pulse Massager – The Reliv TENS unit sends electrical current via the leads to the pads on your skin to help ease body pain, like back, knee, shoulder, neck, and elbow pain. It also helps relieve any discomfort from sport injures, arthritis, and sciatica. Apart from relieving you of intense pain, the machine also stimulates muscles, enhances blood circulation, eases tiredness, enhances immunity, and enhances sleep quality. 
The Machine Includes 2 Pads for Better Benefits – The relief starts with the two vibration pads that distribute the minimal current throughout major areas in the body. Within a 15-20 minute TENS machine session, you will experience both pain relief and better blood circulation. 
The Reliv includes 12 Pre-programmed Massage Modes – The Reliv also includes a massage feature to help care for all types of muscle issues! The massage modes can deliver relieving sessions that are alike to acupuncture, shiatsu, rubbing, vibration, pinching, foot reflexology, and ear kneading. Some of the options also diminish the sensation of physical pain like sciatica, arthritic or inflamed discs/joints, and stiff shoulders. 
The Machine Provides a Wide Range of Intensity. The Reliv features 40 levels of intensity that allow you to fine-tune the pulse width and pulse rate and optimizing sensitive control to relax your particular pain. It also has a pre-programmed timer that can set a predetermined duration from 10mins up to 60mins.
Compact, Portability, Backlit Screen– Pocket-sized, and dual-output design enable you to massage more body parts on the go or in the office. Its digital LCD backlit feature makes the screen clear and easy to read.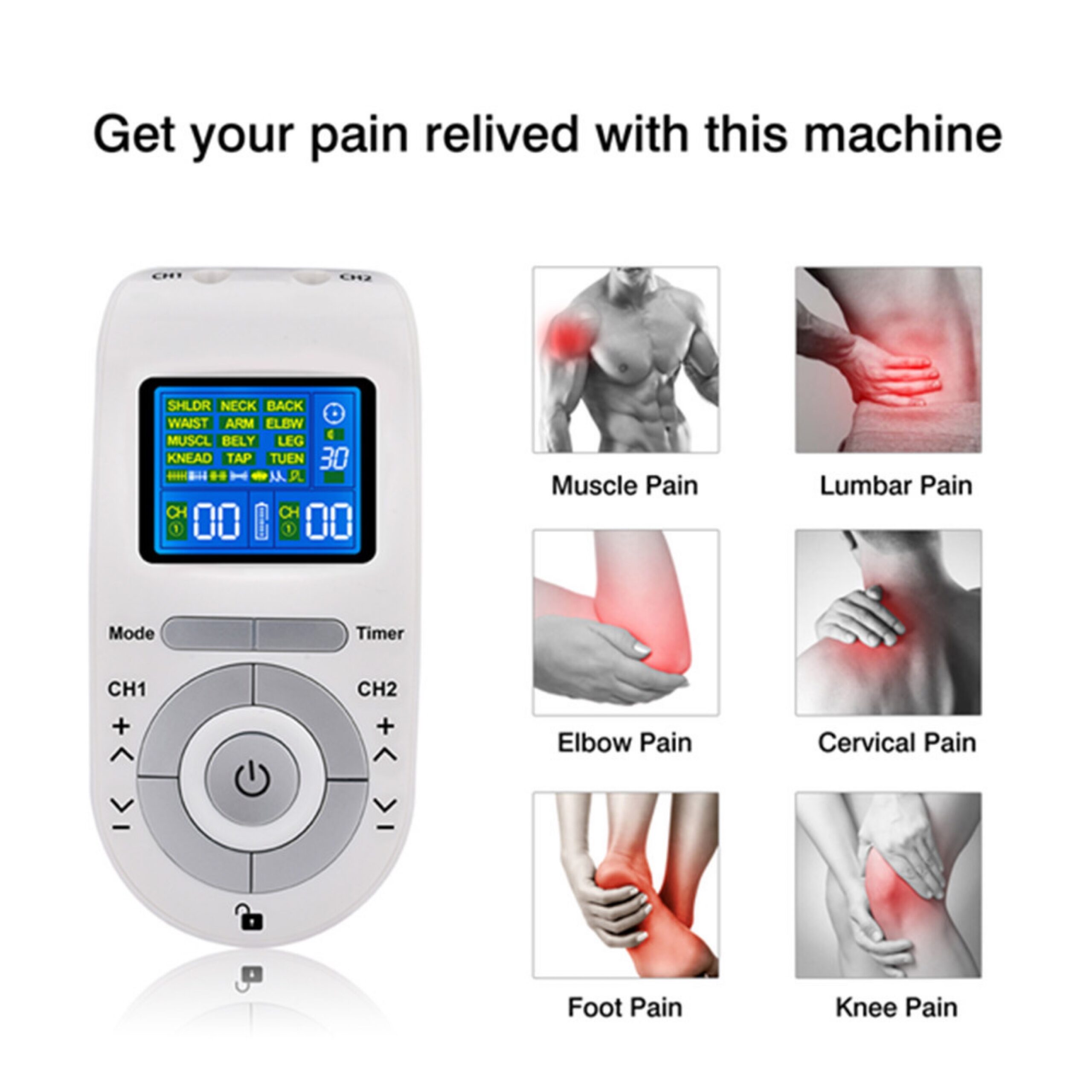 Specifications:
The housing material for the Reliv massager is made of ABS.
Includes 2 channels.
Power supply: DC 4.5V 3*AAA Battery (Batteries not included.)
The machine has Bidirectional wave as its waveform.
The screen is topnotch LCD.
Includes 12 massages modes.
The output frequency is between 1-150HZ
Rated voltage: 4.5V
Anyone can use this between 15-30 minutes.
If you opt for a timer, you can set up to 90 minutes.
Size: 130*64*28 (MM)
The machines weights 180g
Electrodes: Reusable, Convenient, safety, no side-effects
Applicable parts: arm, Neck, Shoulder, back, waist, abdomen, hip, knee, leg , foot, etc.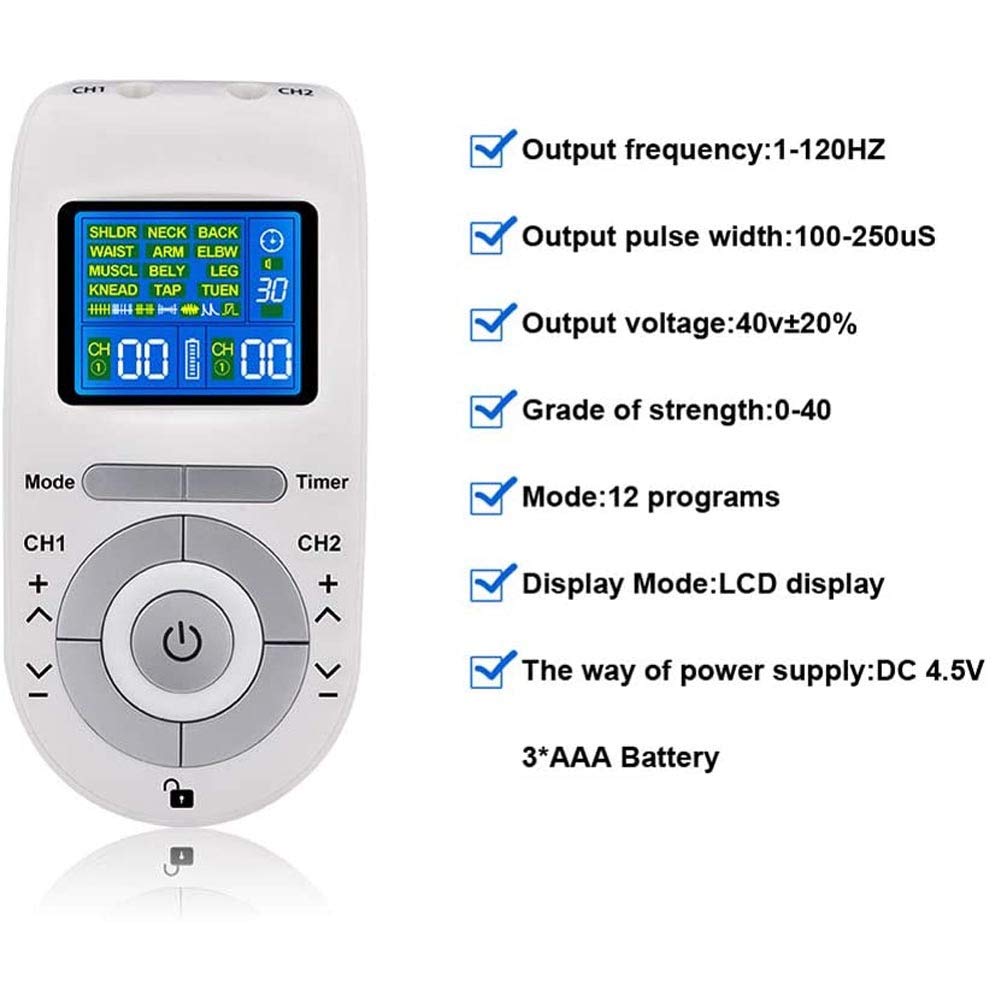 What Pains Does Reliv Relax?
Most commonly used for musculoskeletal pain, neck pain, shoulder pain, back pain, elbow pain, hand pain, knee joint arthritis, leg Pain, and other less common use like period pains and sports injuries.
What You Will Get:
EMS unit controller x 1pc
Electrode pads x 4pcs
Output wire x 2pcs
Manual x 1pc
This product uses an AAA battery (not included).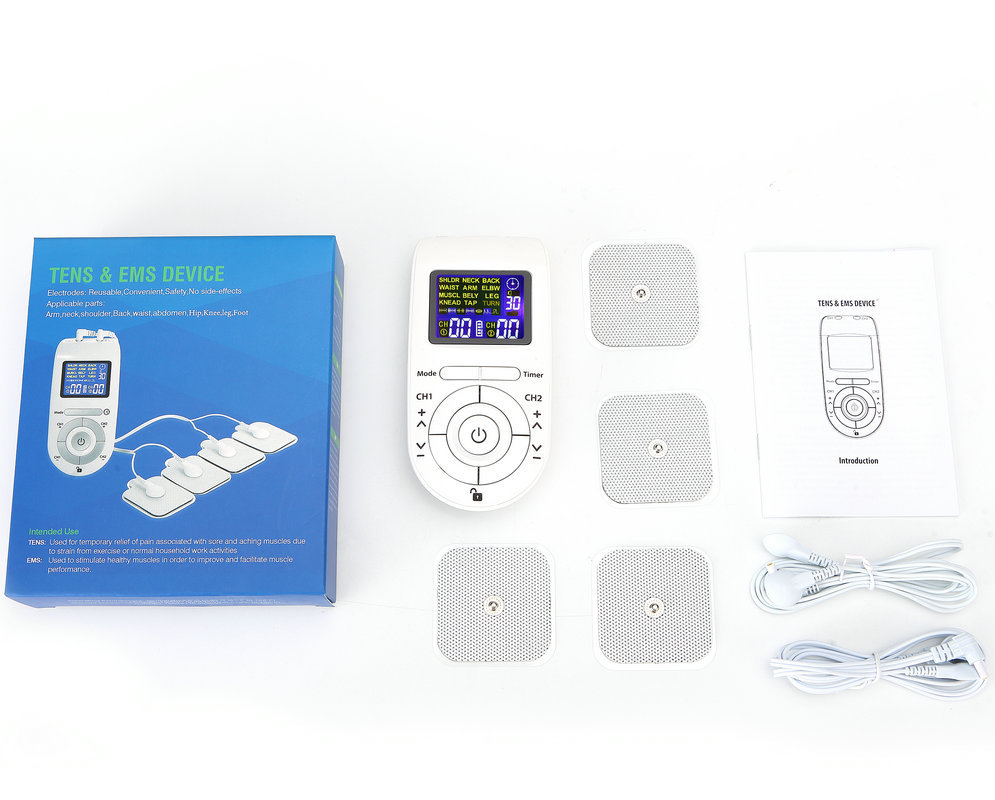 Note:
Do not use it while you are sleeping.

The following people are not allowed to use the product or cause accidents, skin and body problems:

Internally transplanted electronic medical devices, such as pacemakers.

 Electronic medical life-support equipment such as artificial cardiopulmonary machines.
Electronic medical devices attached to the body, such as electrocardiogram scanners.
Women who are pregnant or give birth to babies recently.
Heart disease patients.