Tens Machine and Electronic Pulse Massager for Instant Body Relief!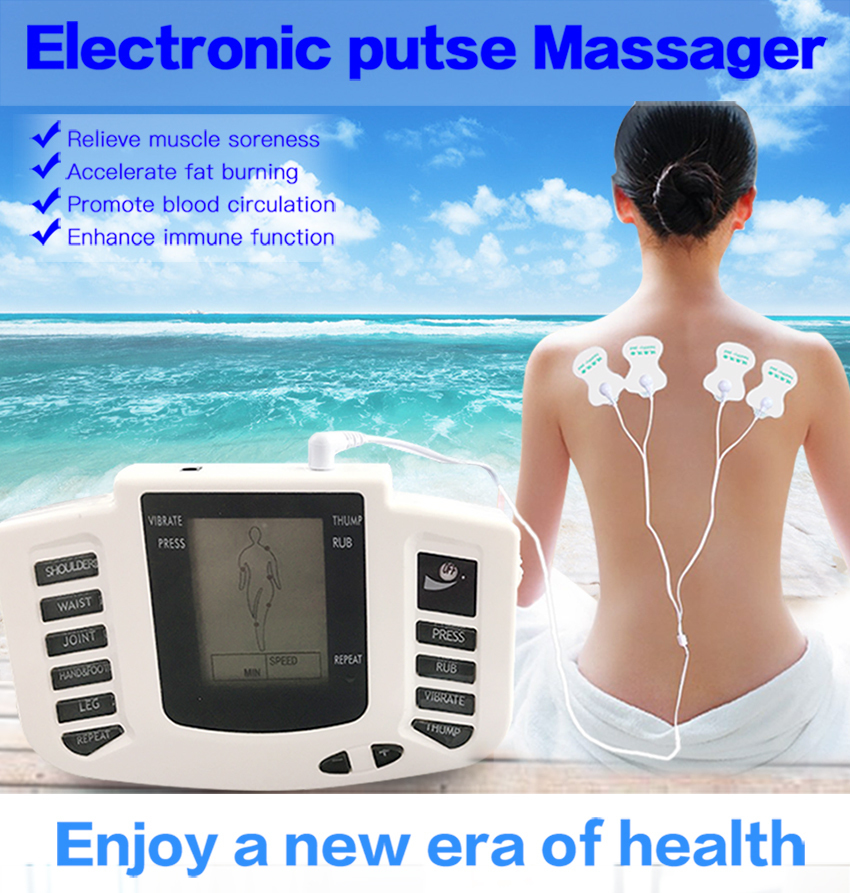 Among all the devices for alternative healing, the most trusted in the market is the EmgoHeal. This multipurpose tens machine and electronic pulse massager is a league of its own, thanks to its impressive benefits – healing pained muscles, relieving join issues, bringing the balance to the body, boosting the immune system, relaxes the system, and even improving the way you live your life!
With its infrared physical therapy electrodes, EmgoHeal aims to revitalize your body by improving blood circulation, relieving you from muscle soreness and promoting your metabolism. Unlike other devices, it precisely detects pulses of your body and operates accordingly. With 4-way cable, you can place 4 electrodes on any part of your body and massage them simultaneously.
So, free yourself from all kinds of muscular distress with EmgoHeal. Getting this tens machine with pulse massager can make a difference in your healing journey!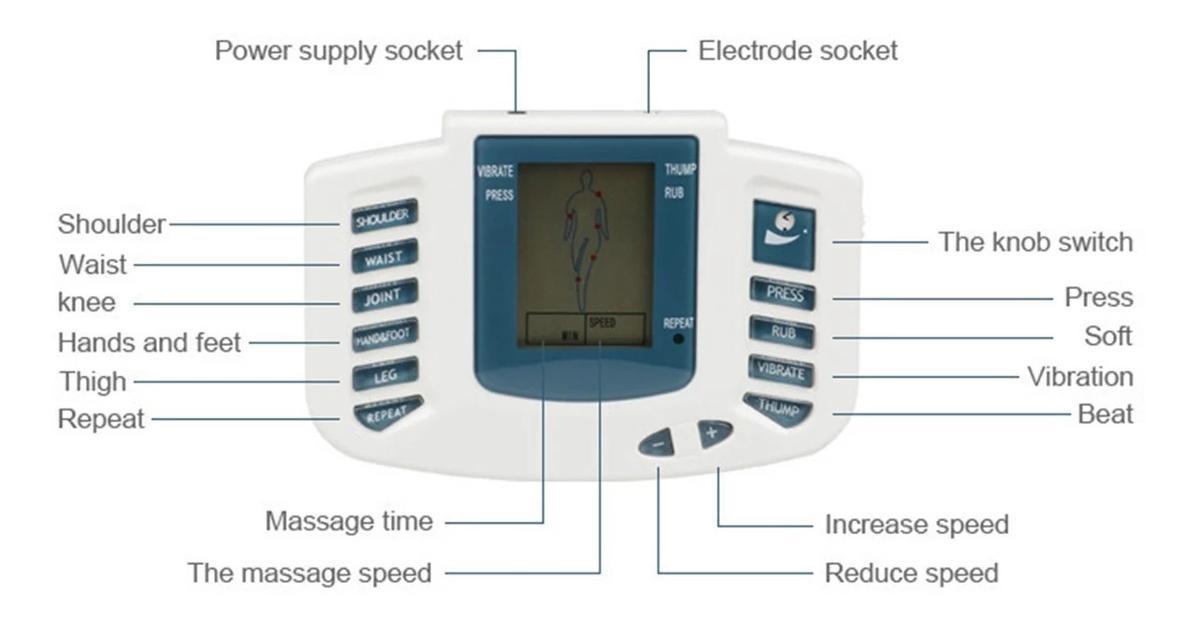 The Best Test Machines – The Features of the EmgoHeal
EmgoHeal – the Tens Machine You Can Conveniently Carry Everywhere! This muscle stimulator and TENS machine is compact in size for easy packing and storage. Being lightweight, it's very convenient to carry everywhere. This machine is really mobile. You can power the EmgoHeal with batteries.
The Machines Comes with High-Quality LCD. Equipped with LCD screen for convenient observation of your therapy along with time and speed status. The screen display includes pulse rate, and amount of current.
You Can Choose From Different Therapy Modes. The EmgoHeal has four different modes including Press, Rub, Vibrate and Thump. Buttons present on the right panel can be used to select the desired mode.
The Design of the EmgoHeal Is Accessible and Easy to Use. The buttons present on the left panel are used to select desired body mode including Shoulder, Waist, Joint, etc. The power of the therapy or massage can be controlled by (-) and (+) buttons. The control buttons are 100% easy to understand.
You can Be Assured, The Machine is Premium Quality. The digital therapy machine is made with ABS material which is sturdy and durable. The cables are insulated with PVC material and each of the 16 infrared electrodes can last upto 50 uses.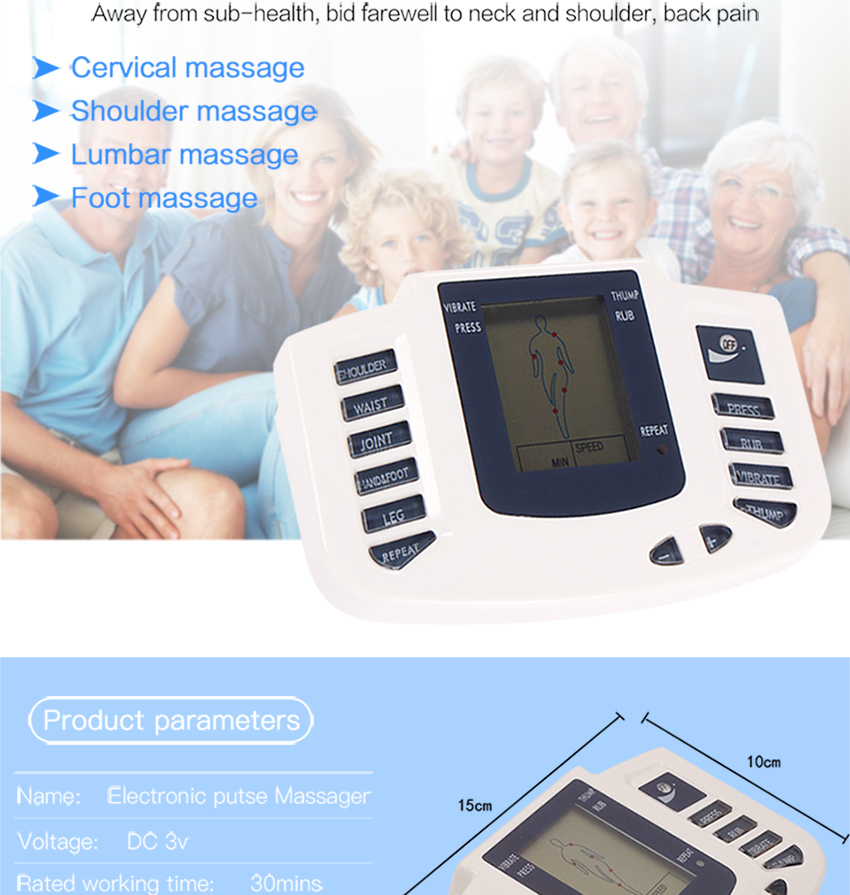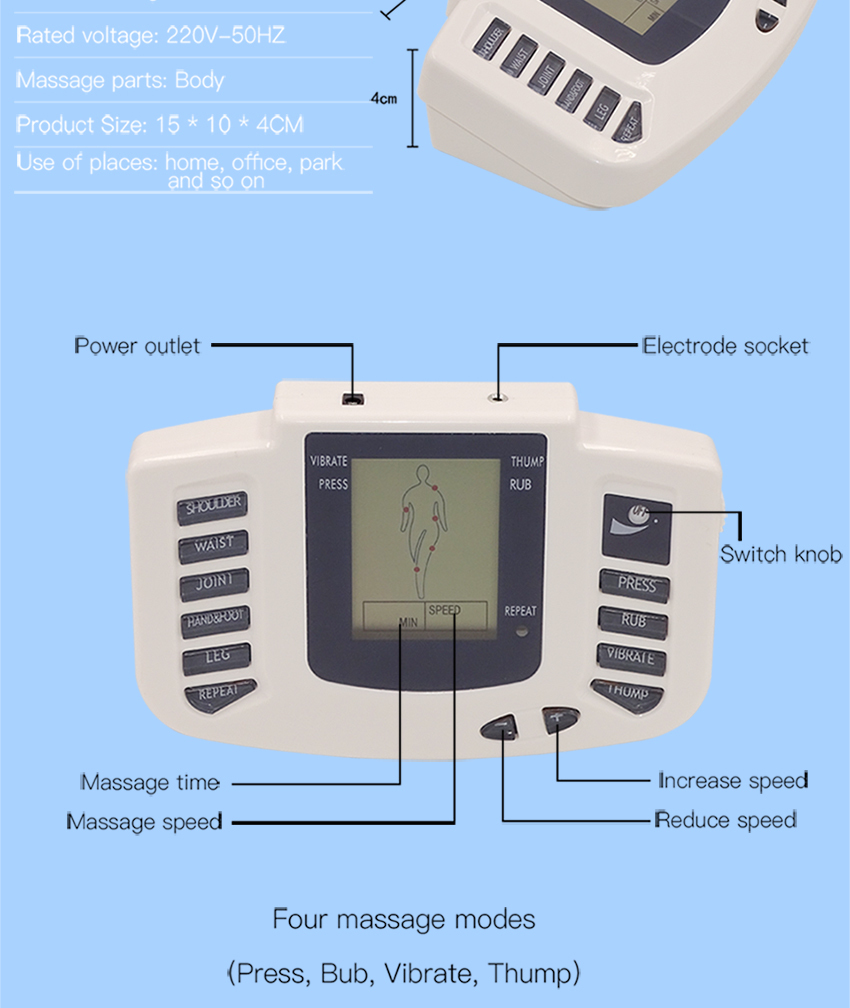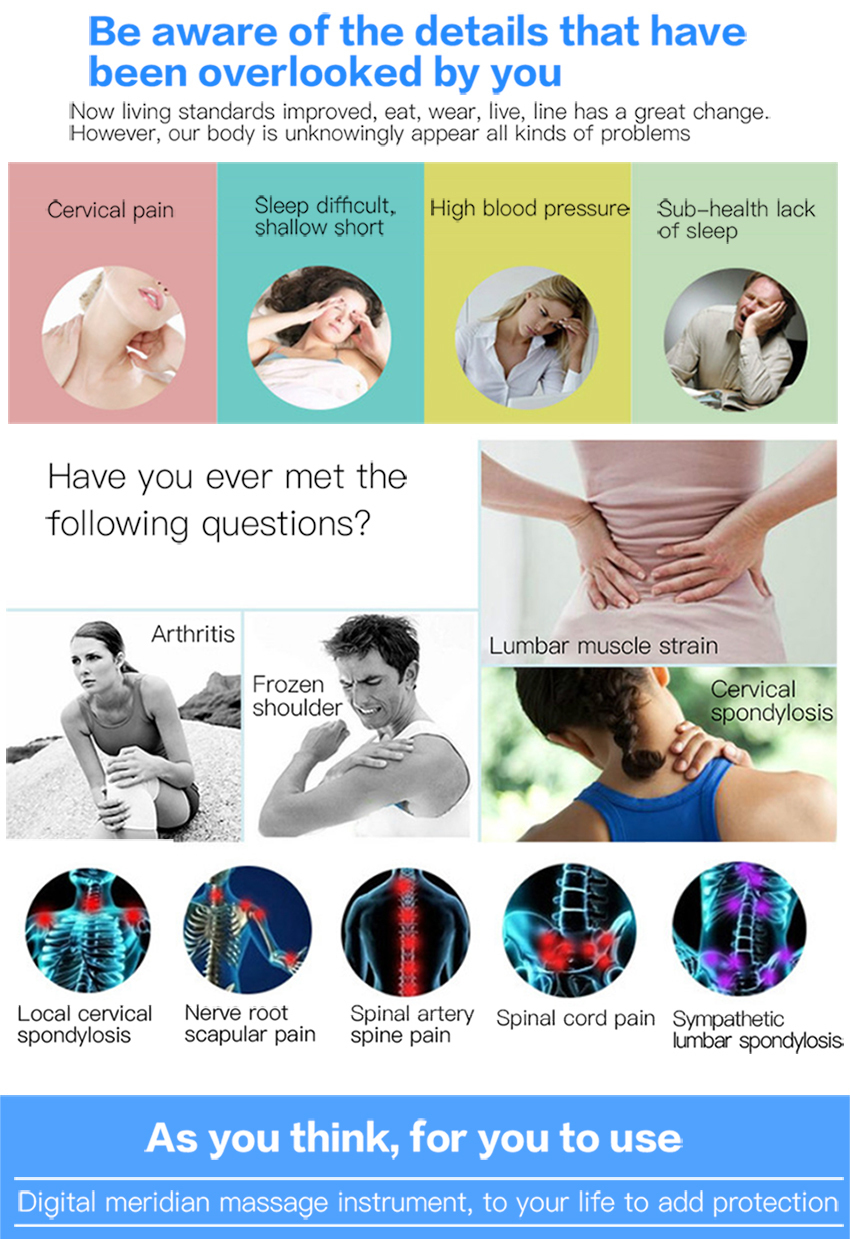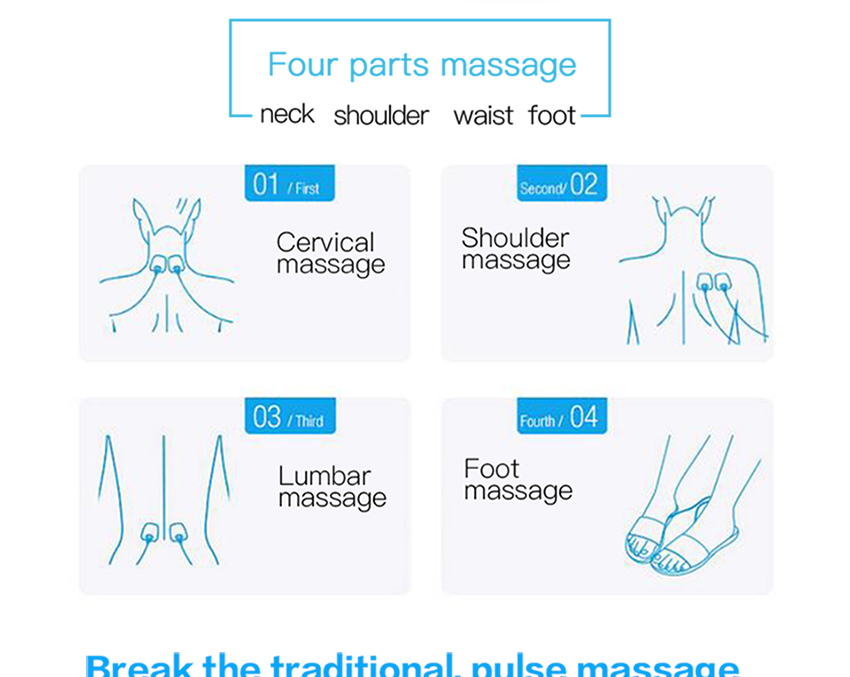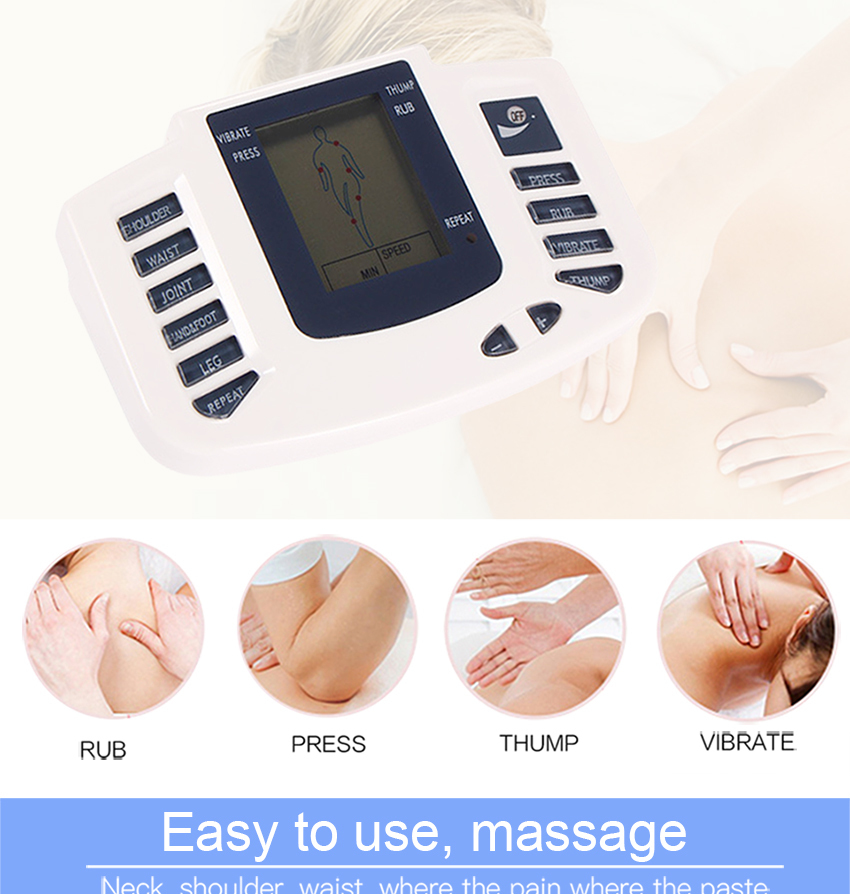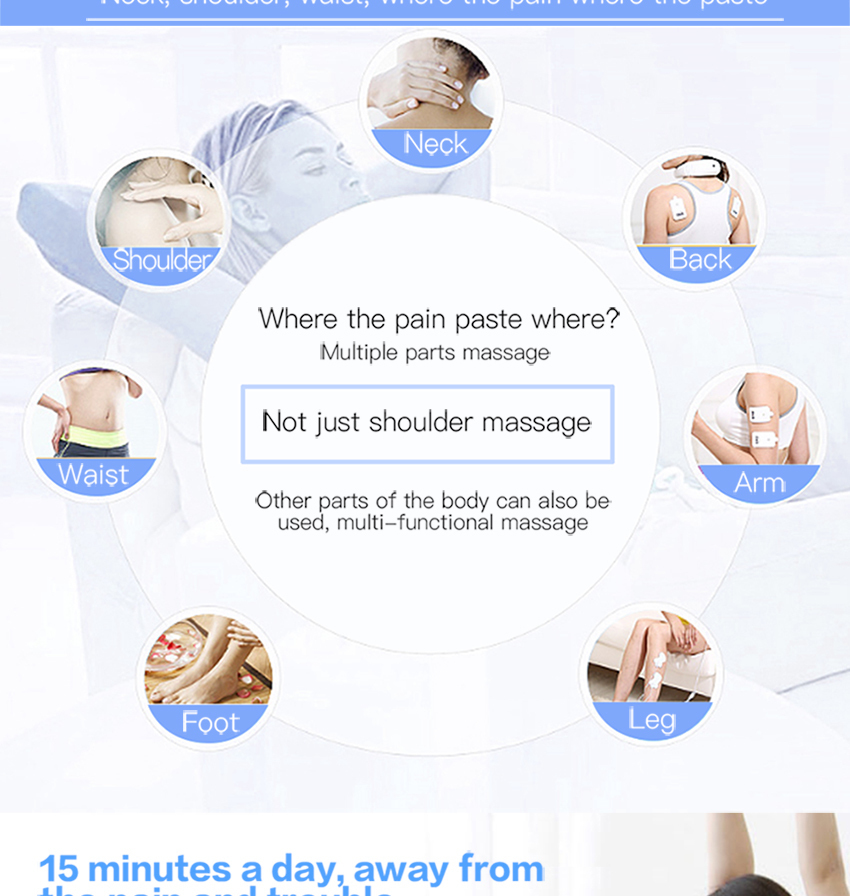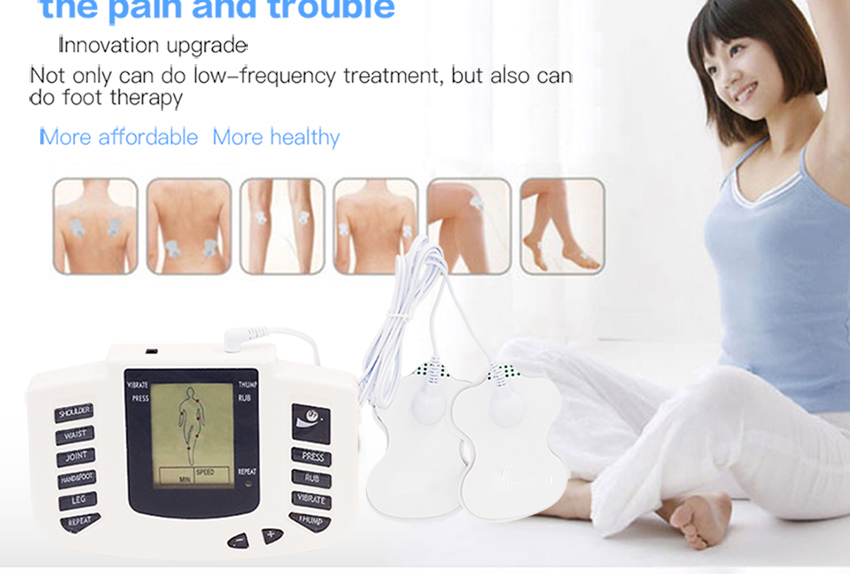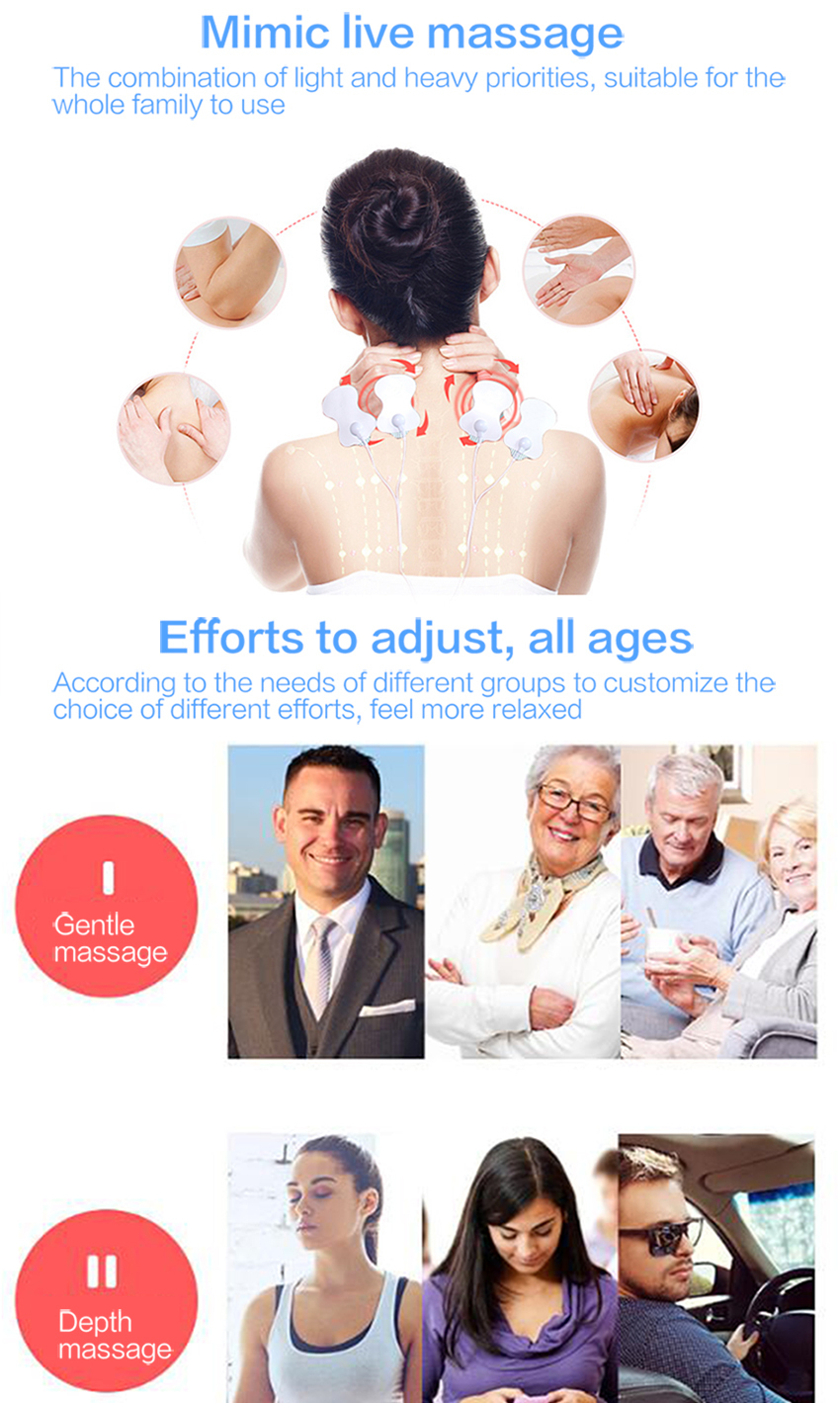 The Multipurpose TENS Machine for All Kinds of Pain! 
The EgmoHeal TENS machine is a dual-purpose device that can target to all kinds of pain! From the top of your body, to your feet, the EmgoHeal can deliver much-needed current to alleviate any type of pain!
This device is great for multiple purposes. Whether you're suffering from back pain, high blood pressure, abdominal discomfort, headache, numb fingers, the TENS machine from EmgoHeal can bring you comfort!
The EmgoHeal can make you feel like you're actually receiving a massage from the spa or from your favorite physical therapist! This TENS machine can help you feel as if you're getting professional comfort – even in the comforts of your own home.
You can experience relief in just 15 minutes! In under one hour, you can experience total comfort.
Packcage Include
1 *Host
1 *Manual
1 *2-way cable
1 *Storage board
1 *Adapter
1 *Electrode pieces
1 *Acupoints