OkéMum: Ergonomically Supports You While Nursing Or Bottle Feeding
Make breastfeeding a fun and enjoyable experience for you and your baby with OkéMum. This nursing pillow is designed to deliver maximum support and comfort while breastfeeding to ensure you maintain a good nursing posture. Designed by moms for moms, the OkéMum Nursing Pillow will do the heavy lifting for you and guarantee that you'll love every second of this beautiful bonding moment with your baby.
Say goodbye to painful back pains in breastfeeding and make unforgettable memories with OkéMum!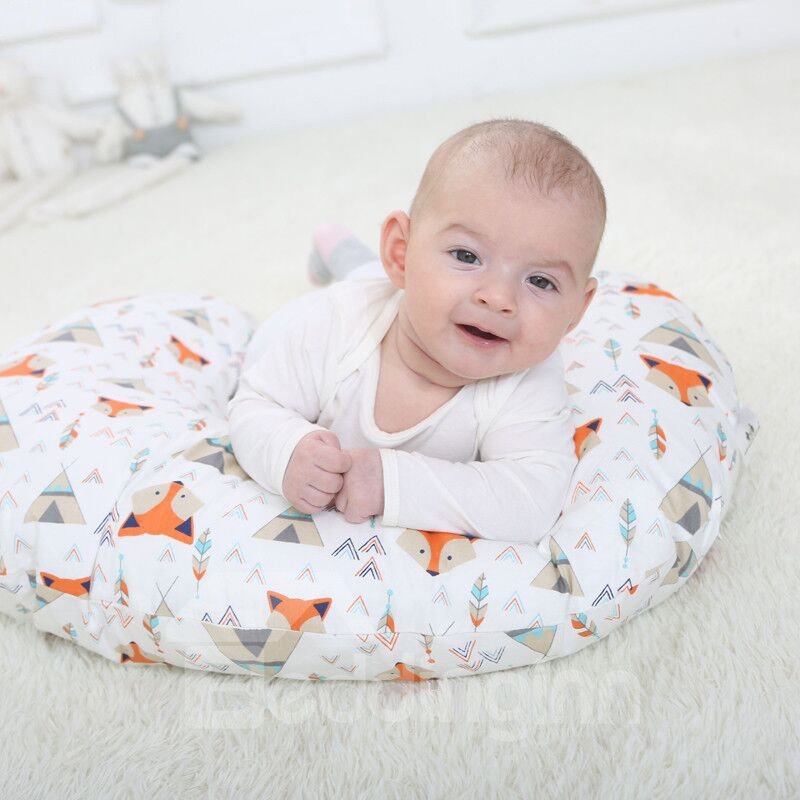 We've got your breastfeeding/bottle feeding comfort covered!
At OkéMum, we're dedicated to making breastfeeding a stress-free and memorable experience for you and your baby. We do this by creating a simple yet effective solution in preventing discomfort during this mom-baby bonding. Our nursing pillow is one of the softest and most trusted brands that hundreds of moms from different parts of the world appreciate.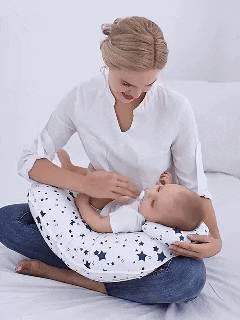 Nursing or bottle-feeding made easy!
OkéMum supports multiple feeding styles to help you get into your preferred nursing position safely and comfortably. It gives you the necessary lifting to create a more ergonomic position to eliminate or reduce discomforts—such as back, neck, and arm pain. With OkéMum, you'll never have to go through those tiring and stressful scenarios again—you'll just enjoy every second of your motherhood!
I absolutely love using OkéMum during breastfeeding. The fabric is soft and the nursing pillow is angled perfectly to my comfy side. It made everything way easy and relaxing! I highly recommend all new moms to get this product!

Ashley, Verified Purchase
Versatile enough to support your baby through the first-year milestones
The OkéMum is scientifically designed to accommodate your breastfeeding comfort needs during your baby's first-year milestones. It's versatile enough to handle babies from 0+ months up to 9+ months, giving you peace of mind throughout this process. Plus, it's more budget-friendly than other brands that can only support up to 6+ months of nursing.
Feeding (0+ months)
Propping (3+ months)
Tummy Time (6+ months)
Sitting (9+ months)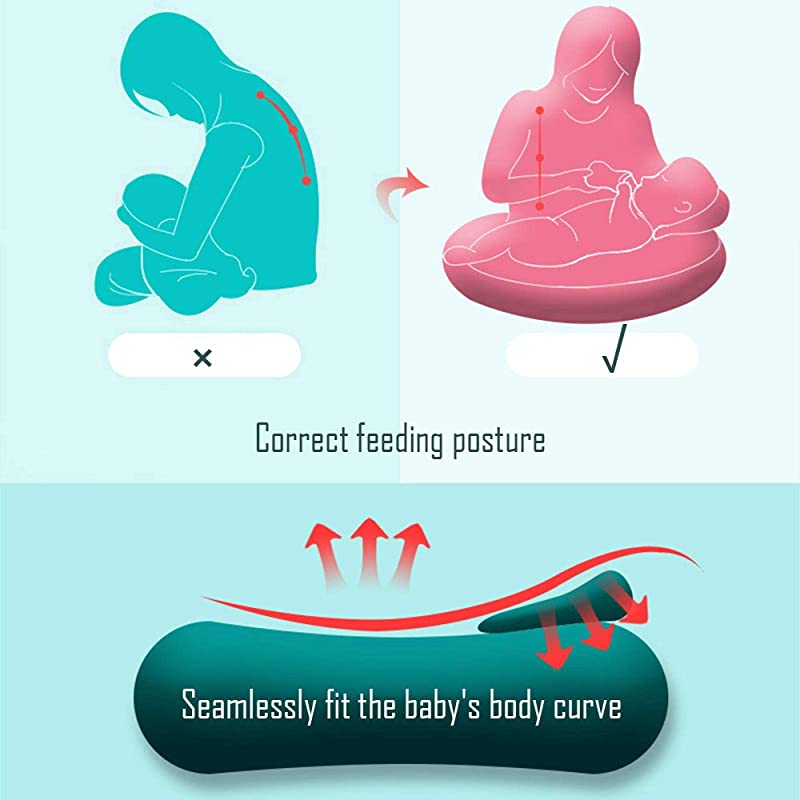 No doubt, you'll get comfortable with OkéMum!
There's only one thing in mind when we designed OkéMum: your comfort! We do this by using soft and high-quality material to ensure it's not irritating the baby's skin and taking advantage of science to deliver the best nursing position for you.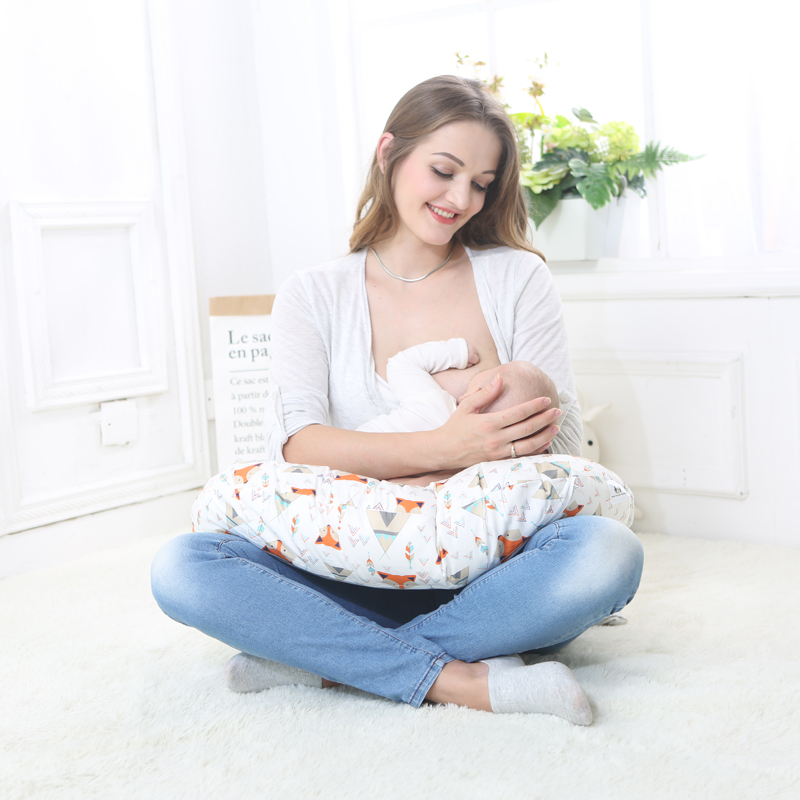 Do more with this nursing pillow!
The OkéMum Nursing Pillow is small enough to fit in a rocking chair while nursing or bottle-feeding, but large enough to give the lift you and baby need.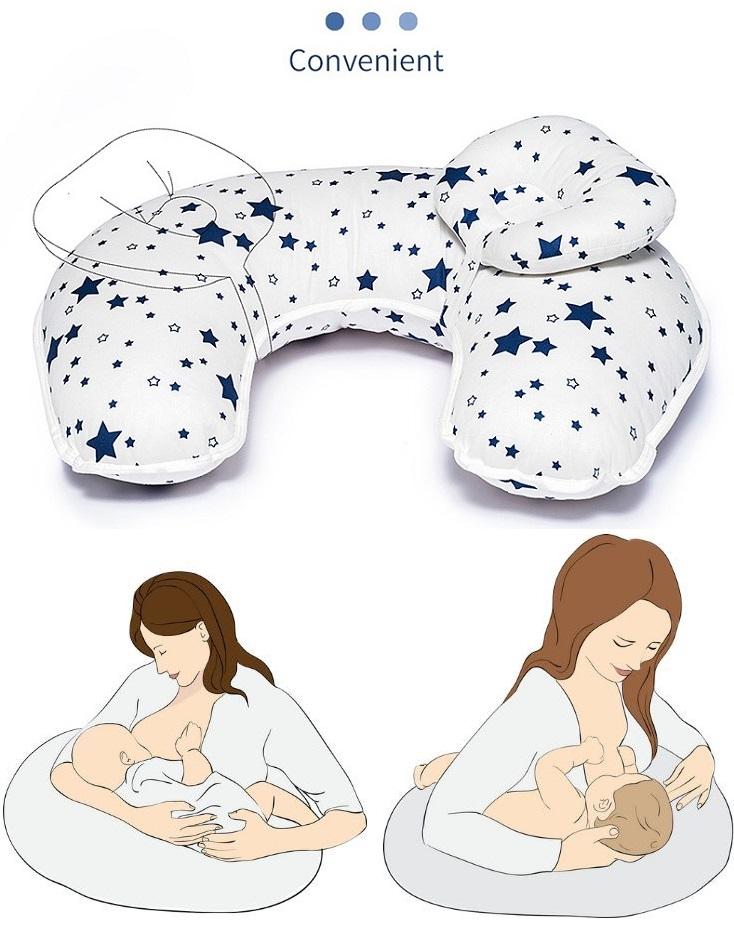 Your style, our comfort!
OkéMum, let's you decide whatever nursing position you are most comfortable doing. You can place the pillow around your front or side waist to get the best support for your feeding style: cradle, cross-cradle, football hold, or bottle feeding.

Easy to use and maintain.
Our Nursing Pillow comes with a removable, breathable pillow cover with an easy-on-covered zipper design. The pillow and the pillow cover are machine washable-safe.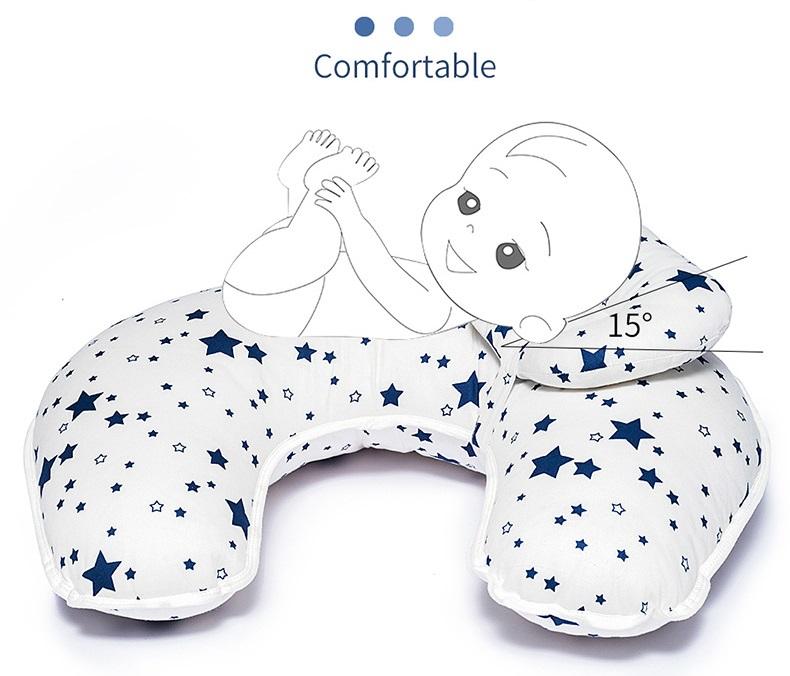 Multifunctional for a better experience.
Also supports: Propping, Tummy Time, Sitting–the OkéMum Nursing Pillow gives you awake-time support throughout the baby's first year. Plus, it's multi-functional! For example, you use OkéMum as a support cushion for yourself during your pregnancy.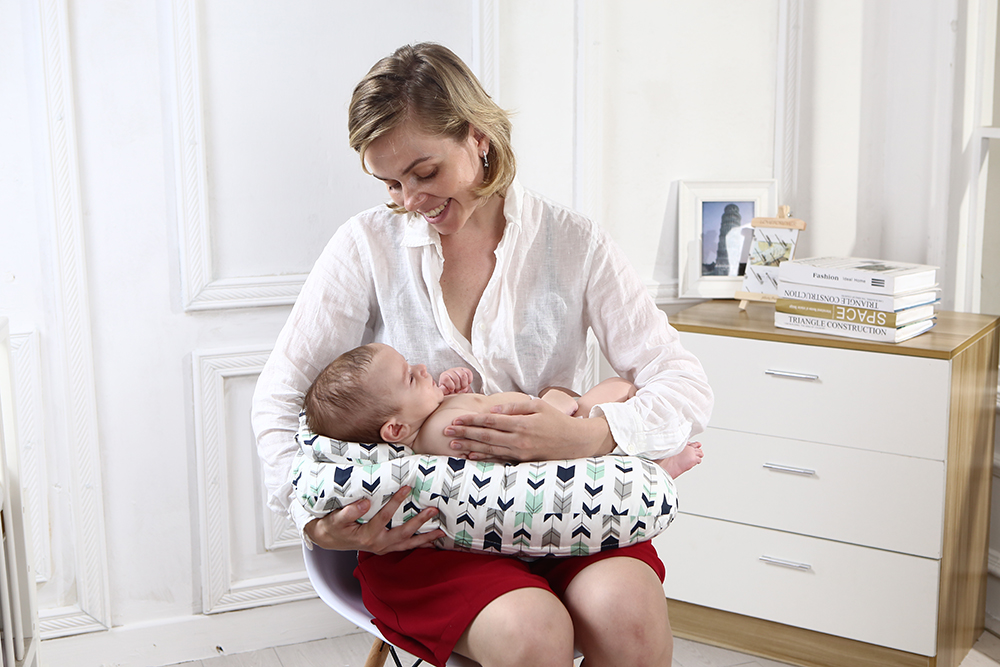 Other Details:
Size: Big Pillow-56*37*15CM(22*14.6*5.9IN) | Small Pillow-20*17CM(7.9*6.7IN)