Attention all those who suffer from neck pain, headaches and muscle tension! Introducing NeckTrex Chiropractic Neck Stretcher Pillow and Cervical Traction Device – the ultimate solution to your pain woes!
Are you tired of taking medication and undergoing surgeries to alleviate your neck pain? With NeckTrex, you can now say goodbye to these drastic measures and hello to a pain-free life in just 10-20 minutes a day!
Our cervical traction pillow is designed to help you relax and rejuvenate your neck and shoulders by soothing away stiff neck muscles. Scientific studies have shown that cervical traction devices like ours can significantly reduce neck pain.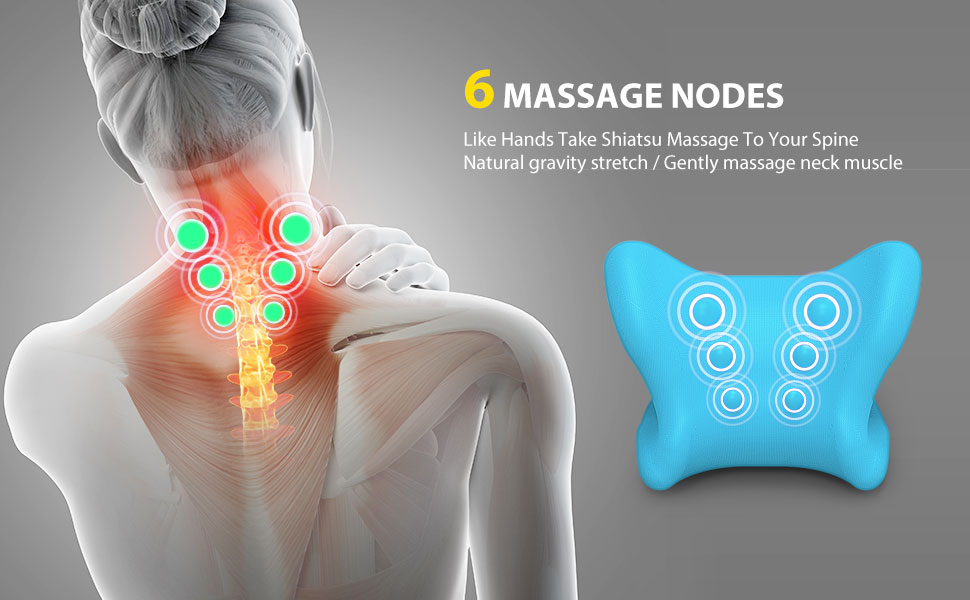 Not only that, but NeckTrex is also embedded with millions of permanent magnetic particles that promote blood circulation and help eliminate neck pain and muscle stress. Our firm polyurethane foam gives the neck stable and flexible support, while the breathable and soft magnetic therapy cloth ensures sweat-resistance and cooling.
Our ergonomic design conforms perfectly to the correct form of the cervical spine and provides vertical and horizontal support, as well as curves stretch for more complete neck traction therapy. The six massage granules evenly right on neck muscle areas provide an acupressure shiatsu massage to the cervical spine, relieving cervical neck pain and stiffness, and helping cervical spine alignment.
NeckTrex is lightweight and small, which means you can take it with you wherever you go. Whether you're at home, in the office, or travelling, this neck support pillow is your nice companion. It's easy to use and can be comfortably used while lying down on your couch or bed, or even when leaning on it while working in front of your computer.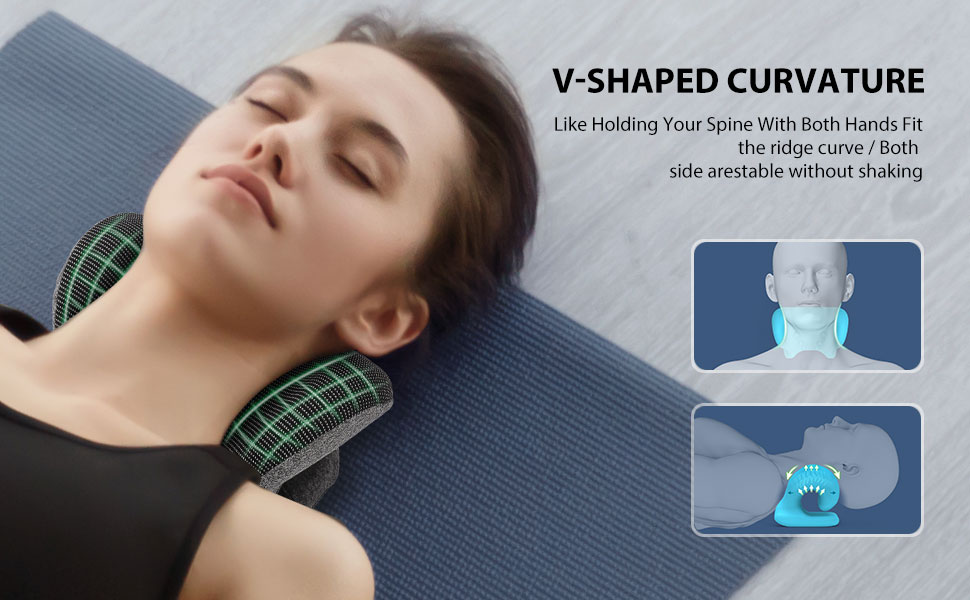 Please note that this neck stretcher pillow should not be used for more than 20 minutes or all night. It is normal to need 1-3 days to adapt to this pain relief pillow as it needs time to fit your neck contour. NeckTrex is a versatile orthotic that helps in restoring proper cervical curvature and alleviates a variety of ailments such as headache, cervical syndrome, TMJ, and pinched nerves.
With NeckTrex, you can finally say goodbye to your neck pain and muscle tension. Order yours today and start experiencing the benefits of a pain-free life!