Hey there, fellow dream chaser! 🌌 Ever had one of those nights where your pillow feels more like a rock than a cloud? Where you're flipping, fluffing, and frankly, fighting for just a smidge of comfort? Enter the FlexiSpine Orthopedic Cervical Pillow – the sleep game-changer you didn't know you needed, but now won't be able to live without.
Picture this: A pillow that's got your back (and neck) with its ergonomic hollow design, ensuring you're supported in all the right places. No more waking up feeling like you've gone ten rounds with a wrestler. And those sleepless nights? Consider them a thing of the past. With FlexiSpine, it's all about diving deep into dreamland and waking up feeling refreshed, rejuvenated, and ready to rock the day. So, if you're on the hunt for the ultimate sleep companion, look no further. Your dreamy match has arrived! 🛌💤🌟
The Hollow Hero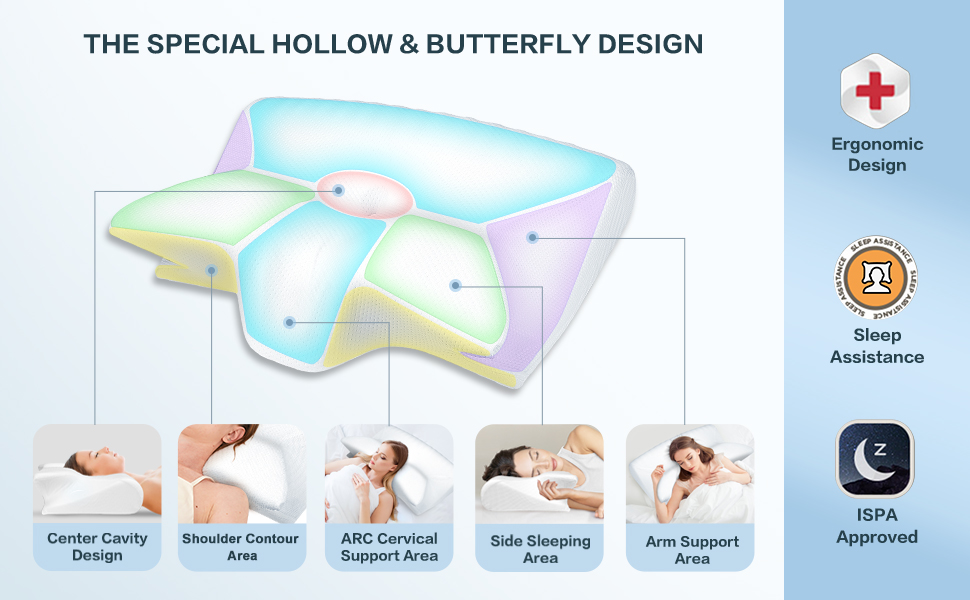 That ergonomic hollow design isn't just for show. It's like a cradle for your neck, ensuring you wake up feeling like you've had a spa day, every day. No more wrestling with your pillow; it's all about that perfect alignment.
Neck's Best Thing
Tired of waking up feeling like you've been headbanging all night? This pillow is your neck's new BFF. It's designed to combat those stiff necks and muscle aches, ensuring you rise and shine pain-free.
Sleep's Swiss Army Knife
Whether you're a side sleeper, back enthusiast, or a proud stomach snoozer, this pillow adapts to you. It's like having multiple pillows in one, without the clutter.
Fresh & Ready
Dive straight into dreamland without that pesky "new pillow" smell. It's like getting a breath of fresh mountain air every time you lay down.
Cool as a Cucumber
No more waking up in a sweat puddle. With its breathable design, you'll stay cool and dry, ensuring your beauty sleep remains uninterrupted.
Allergy Warriors, Rejoice!
For those with a sensitive sniffer, this pillow is a game-changer. Say goodbye to sneezing and hello to uninterrupted sleep.
Customize Your Cloud
With dual height and armrest options, you're in control. It's like having a tailor-made pillow, ensuring every night is a dream.
Sleep with Confidence
Rest easy knowing you're laying on CertiPUR-US certified materials. It's like having a seal of approval for every snooze.
Got Questions? We've Got Answers!
The FlexiSpine team is always on standby. Think of them as your personal sleep concierge, ensuring you get the most out of your pillow.
And there you have it! The FlexiSpine Orthopedic Cervical Pillow isn't just a bunch of features; it's a ticket to the best sleep of your life. Dive in, dream big, and wake up feeling fabulous! 🌟🛌🎉
"Seize the Sleep!"
Alright, dreamer, the ball's in your court. The FlexiSpine Orthopedic Cervical Pillow is flying off the shelves, and for a good reason! It's not just a pillow; it's a passport to dreamland, a ticket to cloud nine, and a VIP pass to the best sleep club in town. But here's the catch – stocks are limited, and everyone's catching on to this sleep revolution. So, if you're ready to transform your nights and wake up feeling like a million bucks, now's your moment. Don't hit snooze on this exclusive offer; grab yours and dive into dreamy bliss!
"The Pillow's Playbook"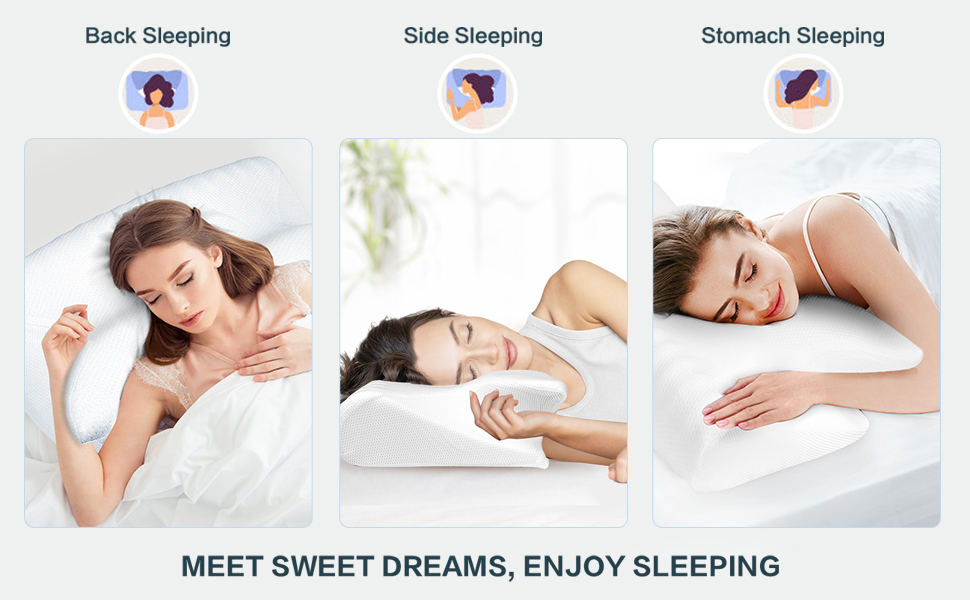 Alright, tech enthusiasts and detail diggers, this section's for you! Let's deep dive into the DNA of the FlexiSpine Orthopedic Cervical Pillow:
Material: Premium CertiPUR-US certified memory foam. Think of it as the gold standard in the foam world.
Design: Unique ergonomic hollow design. It's like architecture, but for your neck.
Dimensions: Expertly sized to cradle heads of all shapes and sizes.
Pillowcase: 3D mesh fiber for breathability. It's the equivalent of a summer breeze for your face.
Odor: Minimal and non-intrusive. Fresh out of the box and ready for action.
Height Options: Dual adjustable heights. Because variety is the spice of life.
Armrest Grooves: Expertly crafted for those who love a good snuggle.
Certifications: CertiPUR-US certified. It's like the blue tick verification for pillows.
There you have it, the full lowdown on what makes the FlexiSpine Orthopedic Cervical Pillow a must-have in every bedroom. Whether you're here for the dreamy benefits or the tech specs, one thing's for sure: this pillow is set to transform your nights. Ready to join the sleep elite? 🌙🌟🛌