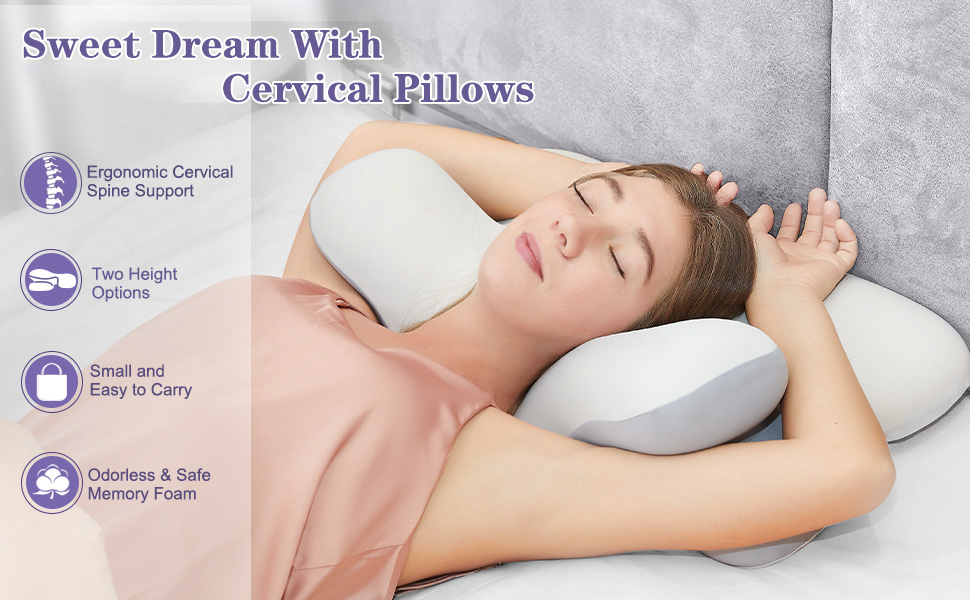 Hey there, savvy sleeper! 🌙 Ever had one of those nights where you toss and turn, trying to find that just right position? You know, the one where your neck doesn't feel like it's auditioning for a horror movie the next morning? Well, guess what? Your dream pillow has just entered the chat. Introducing the SpineEase Orthopedic Cervical Pillow – because your neck deserves VIP treatment!
Imagine a world where you lay your head down and are instantly transported to cloud nine. No more wrestling with your pillow, no more waking up feeling like you've been headbanging at a rock concert all night. With its ergonomic memory foam design, this pillow is like the fairy godmother of neck and shoulder comfort. And let's not forget that cooling pillowcase – because waking up in a puddle of sweat is so last season. Ready to redefine beauty sleep? Let's dive in! 😴🌟
Dreamy π-Shaped Design
Ever tried to solve the mystery of the perfect sleep? Well, the π-shaped design is the answer! It's not just a math symbol; it's the secret sauce to diving deep into dreamland. This unique design ensures you're cradled in comfort, aligning your head, neck, and shoulders just right.
Ergo-Amazing Contour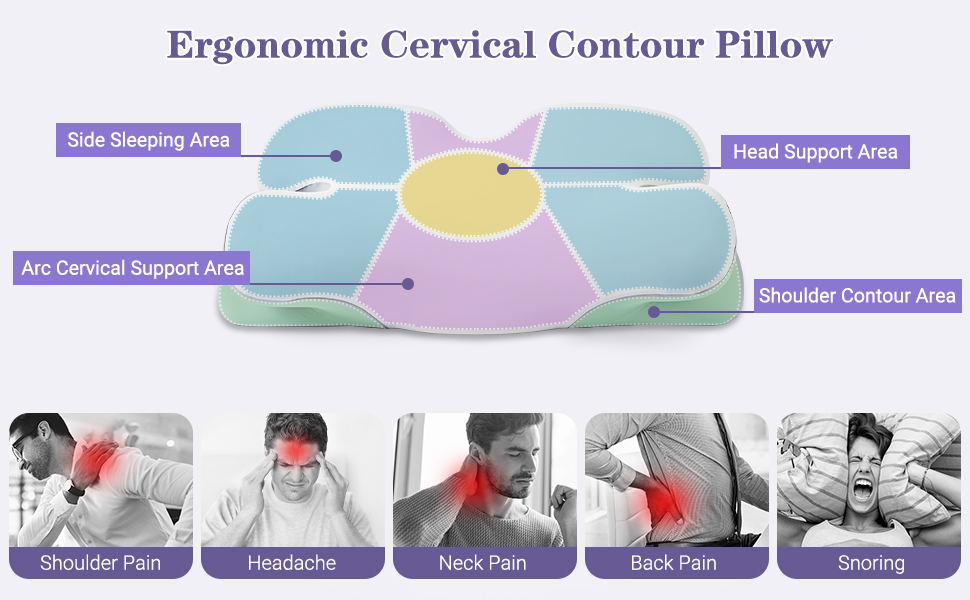 Posture, darling! This pillow is like the yoga instructor for your neck – guiding, supporting, and ensuring you're aligned to perfection. Wake up feeling refreshed, not like you've been in a wrestling match.
Bye-Bye, Pain!
Remember those mornings of groaning and clutching your neck? Those are in the past. This pillow is like a gentle masseuse, working away the knots and tension, ensuring you wake up pain-free and ready to seize the day.
Height? You Choose!
Whether you're Team Giraffe or Team Hedgehog, there's a height that's just right for you. With two options, you can pick the one that feels like it was made just for you.
Armrest Grooves: The Ultimate Snuggle Spot
For those who love a good snuggle (who doesn't?), these grooves are a game-changer. Rest your arms, feel the embrace, and drift off into a cozy slumber.
Memory Foam Magic
This isn't your average foam. It's like that memory game you played as a kid, but for your neck. It remembers, supports, and ensures you're sleeping on a cloud of comfort.
Stay Cool with Ice Silk
Hot sleeper? More like not anymore! With the cooling ice silk pillowcase, you're in for nights of chill vibes and cool dreams. Plus, it's so soft, it's like a gentle caress for your face.
Fresh & Ready
No more "new pillow smell" that lingers for days. Dive right into comfort with an odorless experience. It's like getting fresh bread without the bakery scent (though we do love that smell).
Adaptable & Loyal
This pillow is like that loyal pup waiting for you at home. It might take a night or two to adjust, but once you do, it's pure, undying loyalty ensuring you get the best sleep night after night.
And there you have it! The SpineEase Orthopedic Cervical Pillow isn't just a pillow; it's a sleep revolution. Dive in, dream on, and wake up feeling like the superstar you are! 🌟🛌🎉
"Sleep Like Royalty Tonight!"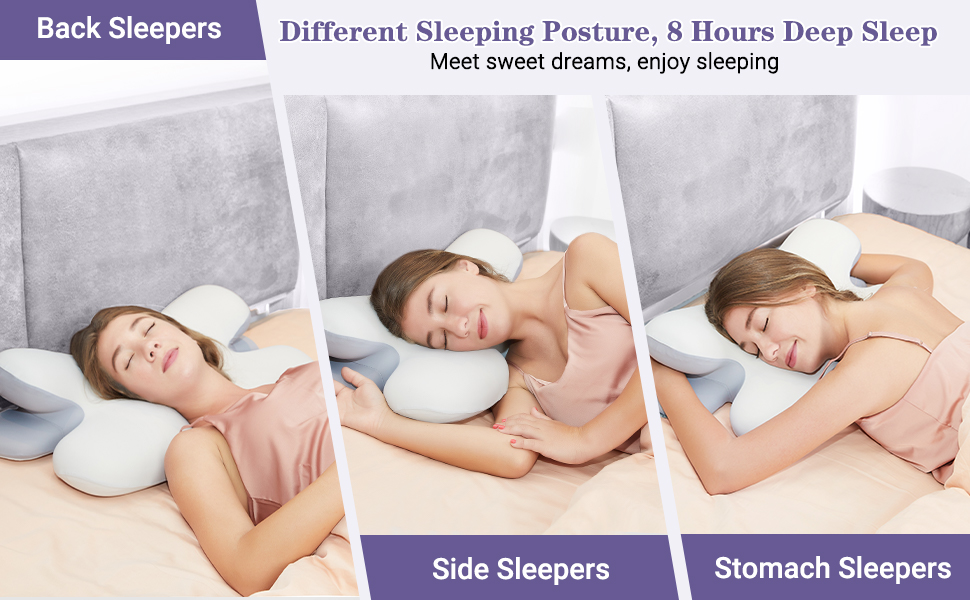 Hey, superstar! 🌟 Why settle for ordinary when you can have extraordinary? The SpineEase Orthopedic Cervical Pillow isn't just another pillow; it's a ticket to dreamland, a passport to pain-free mornings, and a VIP pass to the best sleep of your life. But here's the thing – we're almost out of stock! Yep, word got out, and everyone wants a piece of this dreamy action. So, if you're ready to elevate your sleep game, now's the time. Don't snooze on this deal, or you might just miss out!
"The Blueprint of Dreamy Comfort"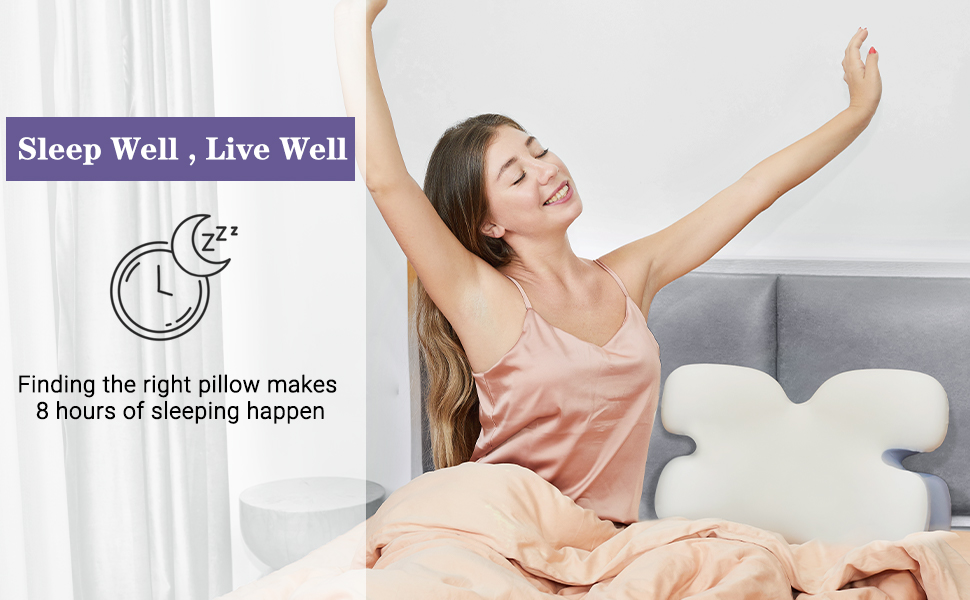 Alright, tech enthusiasts, this one's for you! Let's dive deep into the architectural marvel that is the SpineEase Orthopedic Cervical Pillow:
Material: Premium CertiPUR-US certified memory foam. It's like the Rolls Royce of foams.
Design: Unique π-shaped ergonomic contour. Math and comfort, who knew?
Dimensions: Perfectly sized to cradle your head, neck, and dreams.
Pillowcase: Cooling ice silk material. It's like having a personal AC for your face.
Odor: Minimal to none. Fresh out of the box and ready for dream action.
Height Options: Two adjustable heights. Because one size doesn't always fit all.
Armrest Grooves: Expertly designed for the ultimate snuggle.
Durability: Built to last, ensuring countless nights of dreamy comfort.
There you have it! The full 411 on what makes this pillow the ultimate sleep companion. Whether you're here for the comfort, the tech specs, or both, one thing's for sure: the SpineEase Orthopedic Cervical Pillow is a game-changer. Ready to join the sleep revolution? 🛌🚀🌙