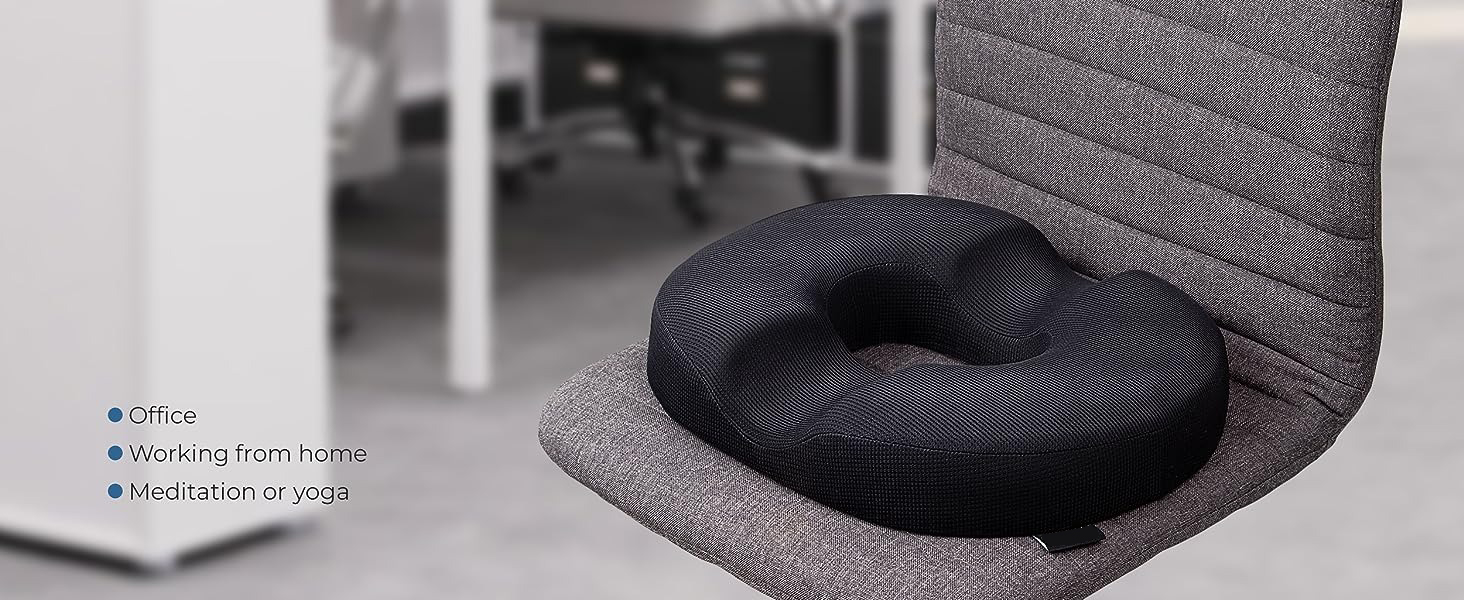 Hey there, comfort seeker! 🌟 Ever had one of those days where it feels like your chair is plotting against you? Those moments when you're convinced your seat has a vendetta, making you shuffle, squirm, and sigh in search of that elusive "just right" spot? Enter the CushyCove Memory Foam Donut Cushion. It's not just a cushion; it's a peace treaty between you and every seat you'll ever meet. This little gem is like the fairy godmother of seating – transforming every hard, cold chair into a royal carriage fit for a queen (or king)!
Crafted with a donut design and that oh-so-perfect U-shaped cutout, it's the answer to all your sitting woes. Whether you're battling tailbone tantrums, prostate protests, or pelvic floor fuss, CushyCove is here to wave its magic wand. And with its breathable mesh fabric, you won't just sit; you'll float on a cool cloud of comfort. So, if you're ready to break up with discomfort and start a love affair with every chair in the house, CushyCove is your match made in seating heaven. Let's make "sitting pretty" more than just a phrase! 🛋️💖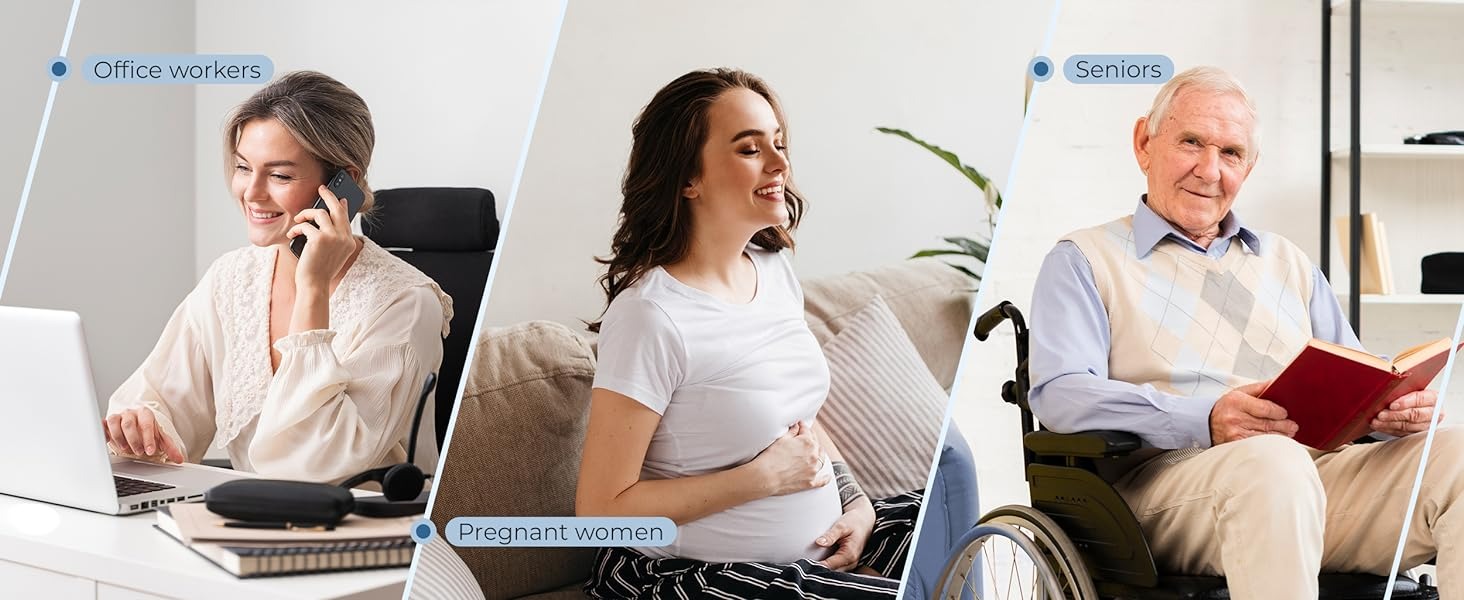 Bounce Back Every Time
You know that feeling when your favorite pillow goes flat? Not with CushyCove! Thanks to its quick rebound memory foam, this cushion springs back to life after every use. It's like having a brand-new cushion every time you sit!
A Donut's Never Been This Good for You
Craving comfort? The donut design with its U-shaped cutout is the hero your behind has been waiting for. It's like a targeted massage, ensuring those sensitive spots get the royal treatment they deserve.
Wave Goodbye to Ouchies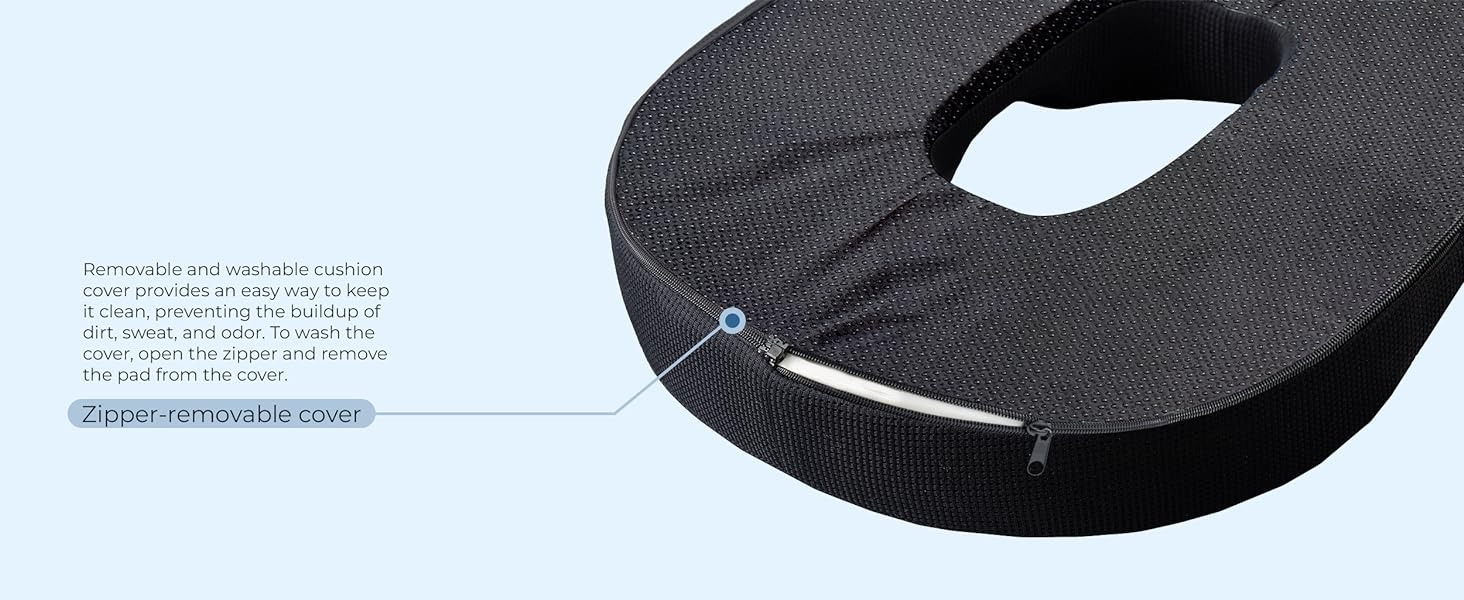 Instant pain relief? Yes, please! Whether it's that nagging tailbone twinge or a shouty sciatica, CushyCove is here to hush those pain gremlins. Sit, relax, and let the cushion work its magic.
Stay Cool, Stay Classy
No one likes a sweaty seat. With the breathable mesh fabric, you're in for a cool and airy treat. It's like having a mini AC for your derrière!
Stay Put, Cushion!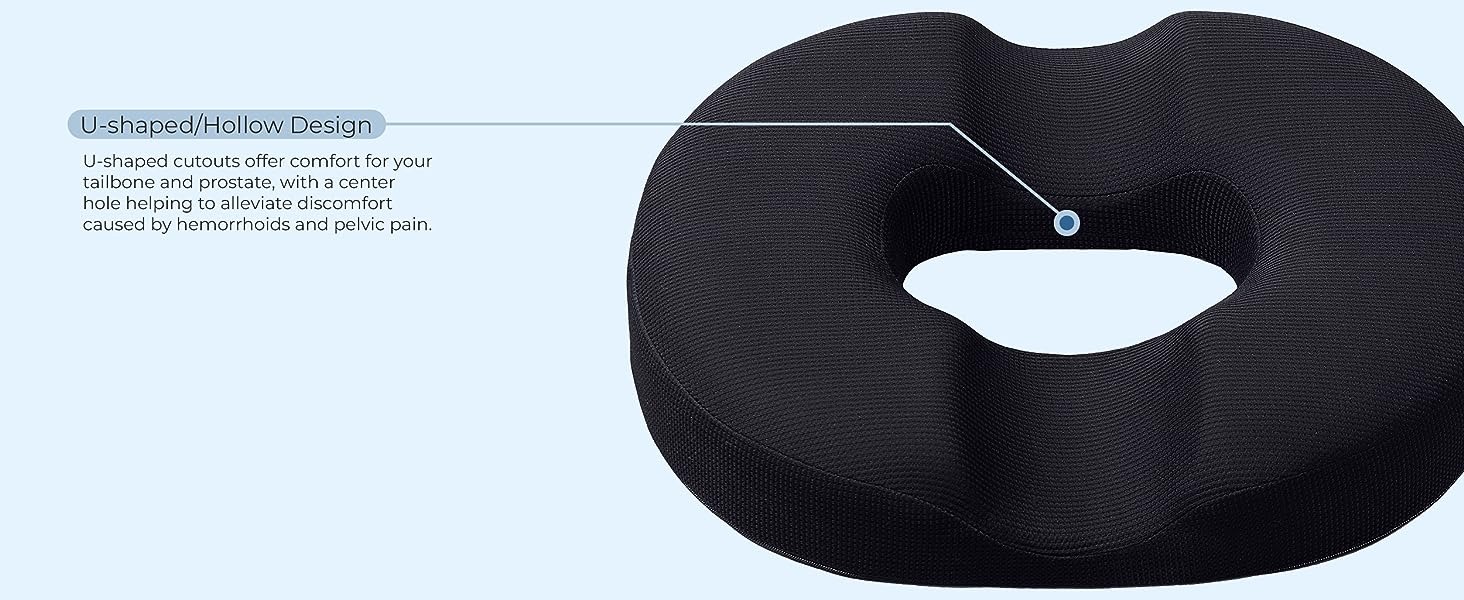 Tired of cushions that slide around like they've got places to be? With its non-skid backing, CushyCove stays right where you want it. No more cushion chase; just pure, uninterrupted comfort.
Tailored to You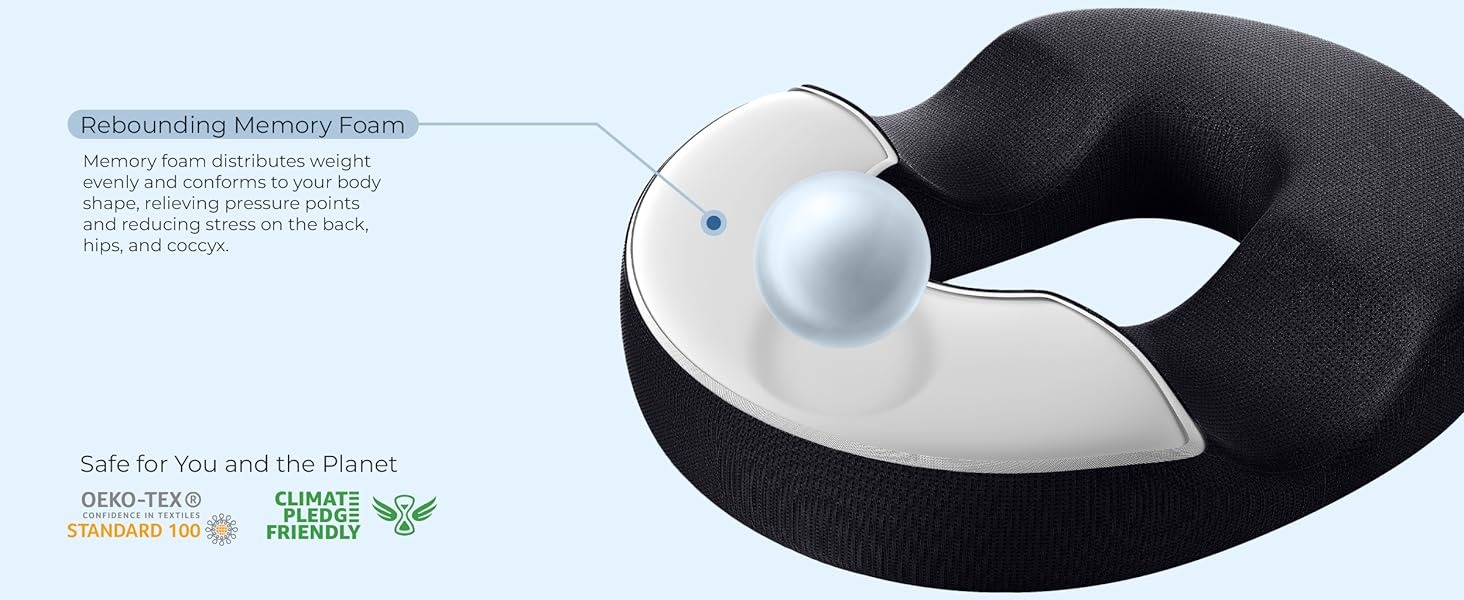 Every booty is unique, and CushyCove gets that. Its ergonomic design molds to your contours, offering a personalized seating experience. It's like a custom-made suit, but for your tush!
Firm, But Oh So Friendly
While it might greet you with a firm handshake, the foam core softens up with your body heat. The result? A cushion that's just the right amount of snug and supportive.
One Size Fits Most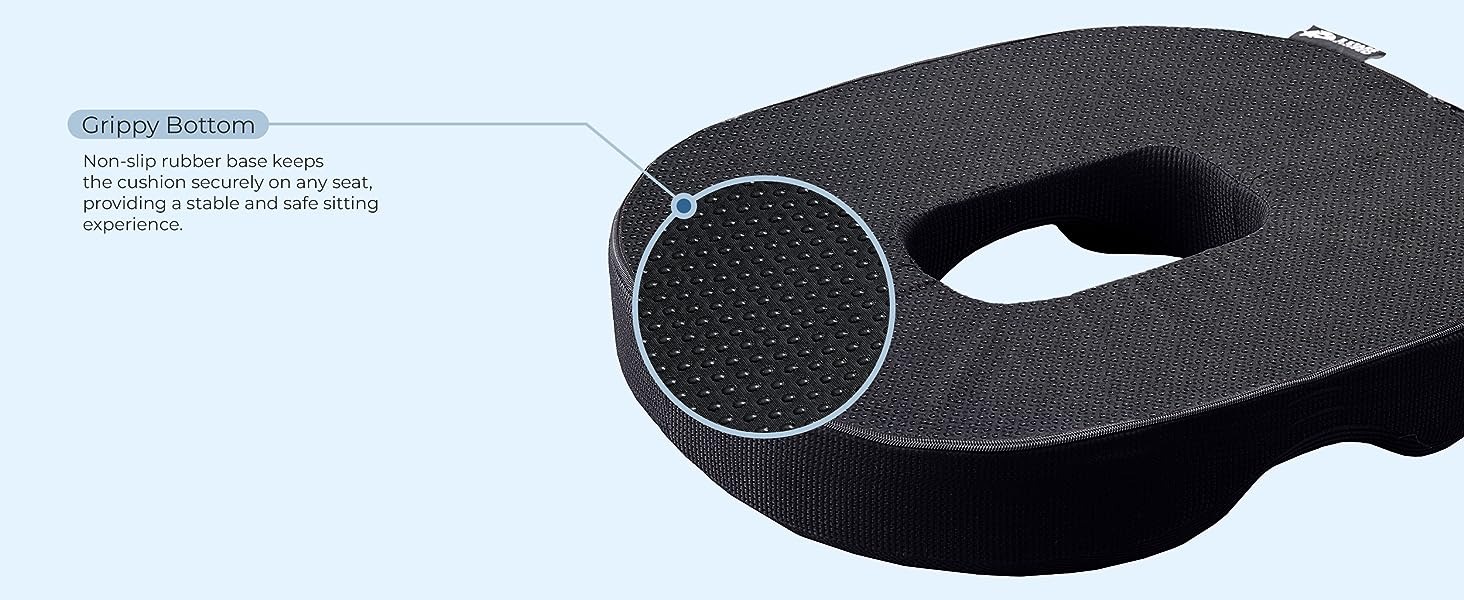 Whether you're petite or on the huskier side, this cushion's got room for you. Designed to comfortably fit adults up to 200 lb, it's like the welcoming arms of an old friend.
Easy Peasy Lemon Squeezy Clean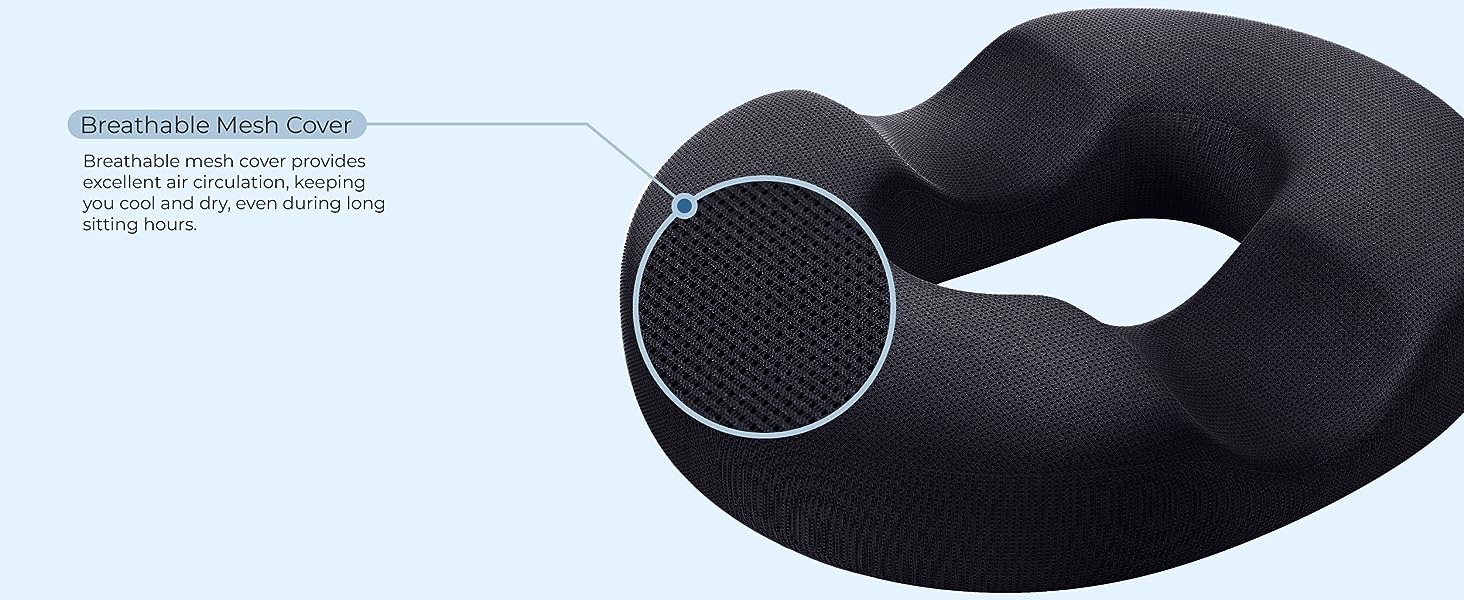 Spills? Smudges? No worries! The machine-washable cover means keeping your CushyCove fresh is a cinch. Because life's messy, but your cushion doesn't have to be.
Your Everywhere Companion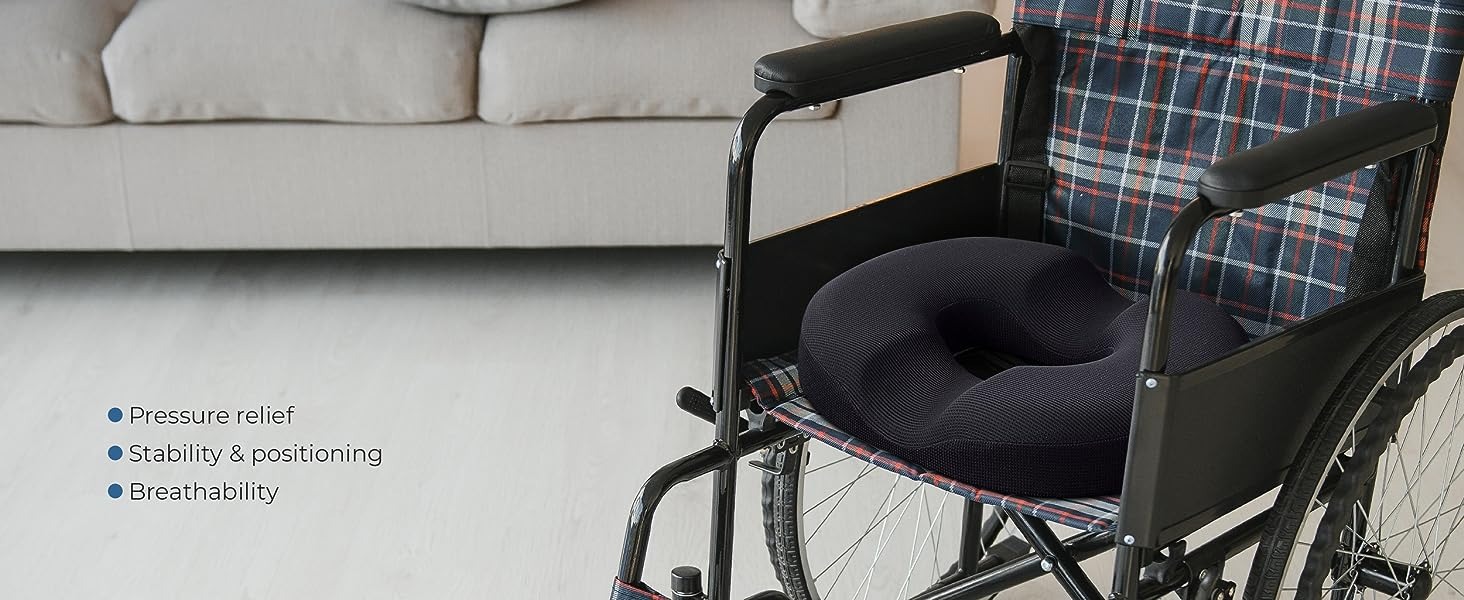 Office, car, or that hard bench in the park – CushyCove's got your back (and bottom). Lightweight and portable, it's ready to go wherever you do. Because comfort shouldn't have boundaries.
There you have it! All the juicy benefits of the CushyCove cushion, served up with a side of fun. Ready to give your seating game a major upgrade? 🌟🛋️
Seize the Seat of Comfort!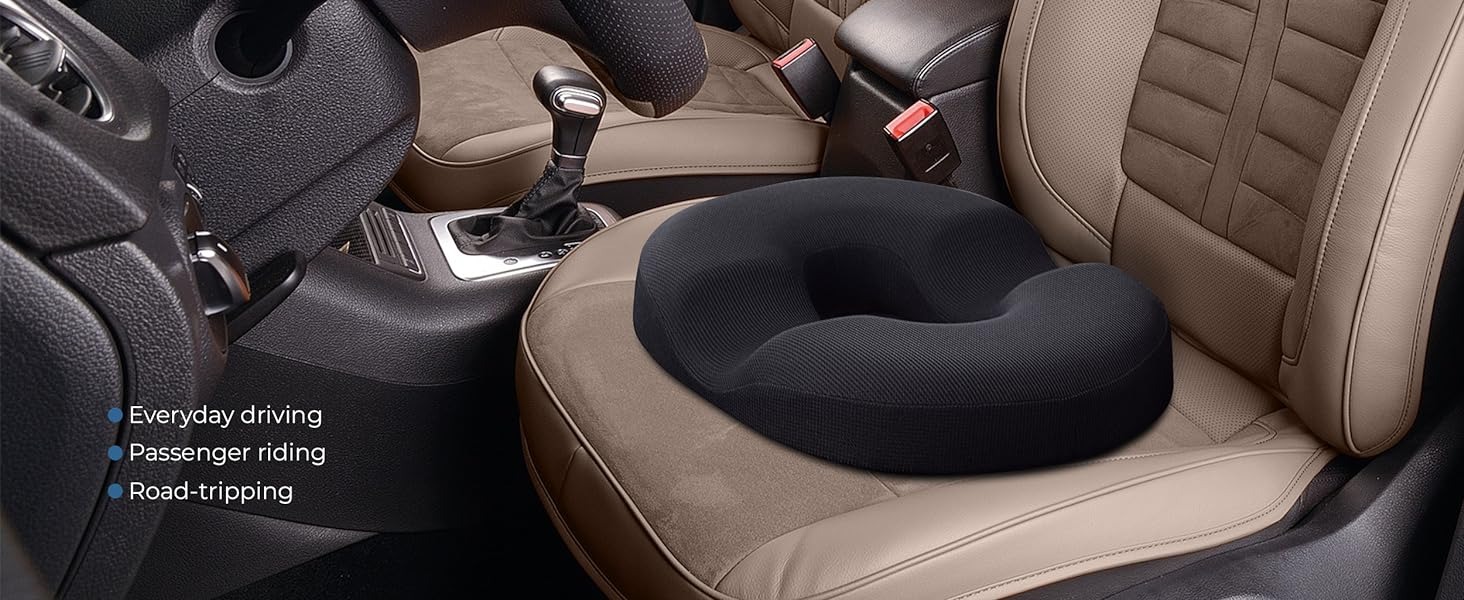 Alright, comfort crusader, here's the deal. You've heard the tales of the legendary CushyCove, and now it's time to make it yours. But here's the twist – these cushions are flying off the virtual shelves like hot donuts on a cold morning! So, if you're dreaming of a seat that feels like a cloud, you might want to act fast. Why settle for "meh" when "ahhh-mazing" is just a click away? Dive into the world of unparalleled comfort, and let's make every sit a hit! 🌟🪑
The CushyCove Blueprint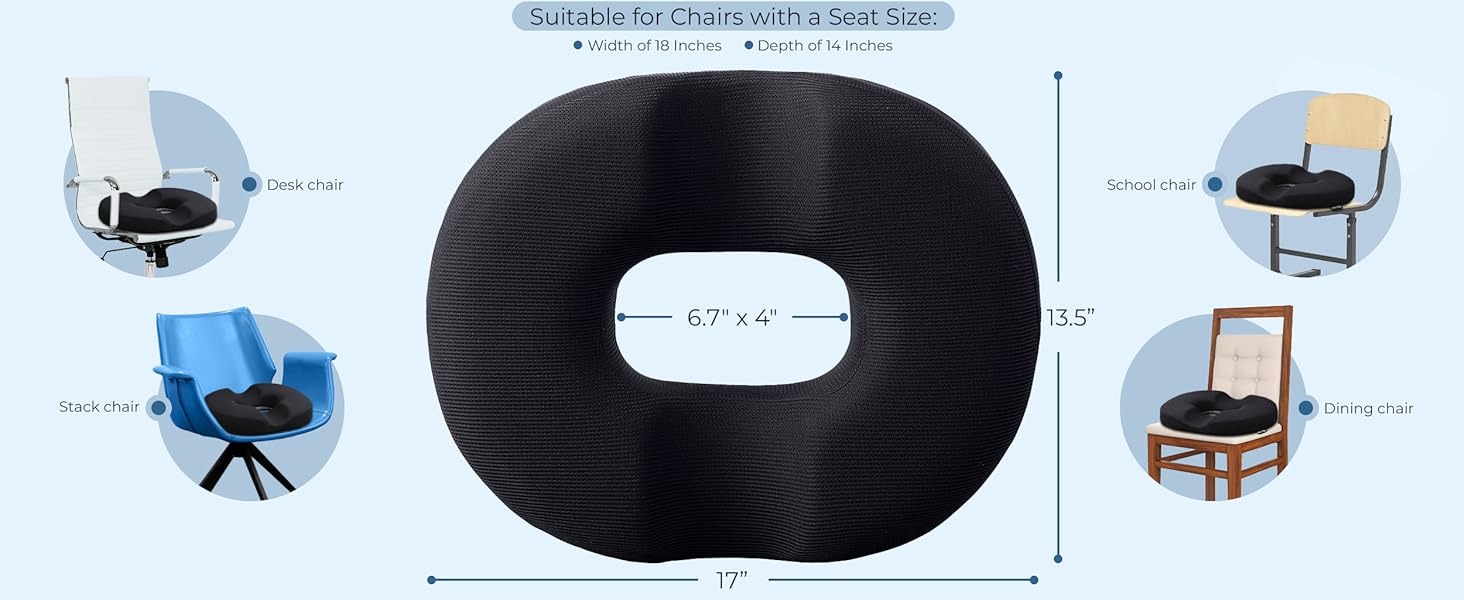 For the detail diggers and spec seekers, this one's for you. Let's dive deep into the heart and soul of the CushyCove cushion, unraveling its technical magic:
Dimensions: 17″ x 13.5″ x 3″. Crafted to cradle and comfort, ensuring you're always sitting pretty.
Material: Premium quick rebound memory foam. Because when it comes to comfort, we don't do half measures.
Weight: A feather-light 2 pounds. Easy to carry, but heavy on comfort.
Color: A versatile shade of grey. Because style and comfort should go hand in hand.
Care Instructions: Machine washable cover. Keeping it fresh and clean is a walk in the park.
Design: Donut design with a U-shaped cutout. Tailored to target and soothe those pesky pressure points.
Odor Control: Breathable mesh fabric ensures you're always sitting fresh, no matter how long.
Non-Slip Base: Crafted to cling, ensuring your cushion stays right where you want it.
There you have it, the full technical symphony of the CushyCove cushion. Ready to make some seating music? 🎉🛋️