Alright, comfort connoisseur! 🌟 Ever sat through those endless Zoom meetings, shifting every few minutes, trying to find that elusive sweet spot? Or perhaps you've tested every cushion in your home, hoping for just a smidge of relief? Look no further! Meet the CozyCloud Pressure Relief Donut Cushion. This isn't just any cushion; it's the superhero your sit bones have been waiting for. Think of it as a luxury spa retreat, but for your behind. Crafted for those who know the struggle of long sitting hours, this cushion is the VIP experience your tailbone has been dreaming of. With its plush, extra-dense memory foam, every seat becomes first class. 🥇
Whether you're diving into work tasks, indulging in a movie marathon, or hitting the road, CozyCloud is here to cradle you in comfort. Why let your derrière settle for anything less than the best? Step into a realm where coziness reigns supreme, and let's turn every sitting moment into a delightful experience! 🎉
Cloud-Like Comfort for Your Tushie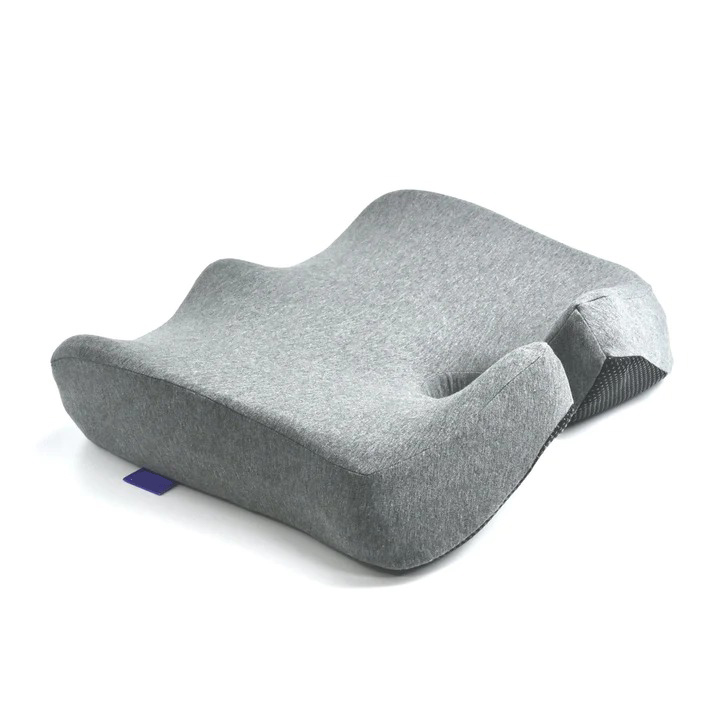 Ever dreamt of sitting on a cloud? With the extra-dense memory foam, this cushion is the closest you'll get to that dream. Say goodbye to hard, unforgiving chairs and hello to a heavenly seating experience.
No More Pressure Cooker Situations
Tailbone feeling like it's under pressure? This cushion's got your back! Designed to alleviate pressure points, it's like giving your tailbone a mini vacation every time you sit.
From Office Chair to Driver's Seat – We've Got You Covered
Whether you're crunching numbers at your desk or cruising down the highway, this cushion is your trusty sidekick. Versatile and adaptable, it's the only seating companion you'll ever need.
Sit Up Straight, But Make It Comfortable
Thanks to the ergonomic contour, slouching is so last year. This cushion encourages you to sit upright, but with all the comfort perks. Good posture never felt so good!
Stay Fresh, Stay Classy
Worried about those…uh, "natural scents"? Fear not! The odor-free charcoal memory foam ensures you're always sitting pretty (and fresh).
Slip and Slide? Not on Our Watch!
That annoying moment when your cushion decides to go on an adventure? Not with this one. The grippy bottom ensures your cushion stays put, no matter how much you wiggle.
Spill-Proof and Stress-Free
Accidents happen, but with a machine-washable cover, cleanup is a breeze. Wine spill? Chocolate smudge? Toss it in the wash and it's good as new!
Neutral But Never Boring
The light grey hue is like the little black dress of cushions. Stylish, versatile, and perfect for any setting.
Built to Last, Just Like Your Favorite Jeans
Durable and resilient, this cushion is in it for the long haul. It's the trusty pair of jeans for your seating needs.
Posture Perfection in a Pillow
No more hunching or slouching. This cushion's design promotes a straight spine, making you look and feel more confident. Stand tall (or sit tall) and proud!
On-the-Go Comfort, Because Why Not?
Lightweight and portable, it's like carrying a piece of home comfort wherever you go. Whether you're off to a picnic or a cross-country road trip, CozyCloud's got your seat covered.
There you have it! A cushion that's not just about sitting, but elevating your entire seating experience. CozyCloud is more than just a cushion; it's a lifestyle. 🌟🛋️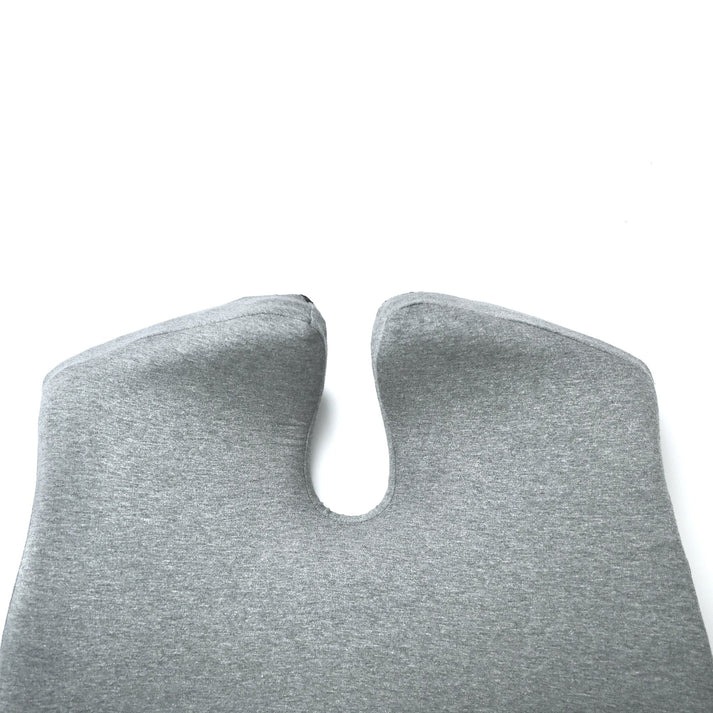 Don't Just Sit There, Upgrade Your Seat!
Listen, we've all been there – shifting, adjusting, and wishing for a more comfortable seat. But why wish when you can have it? The CozyCloud Pressure Relief Donut Cushion is more than just foam; it's a ticket to the VIP seating experience you've always deserved. And here's the thing – we've got a limited stock. Yep, these cushions are flying off the shelves faster than hotcakes on a Sunday morning! So, if you're ready to treat your behind to the luxury it's been yearning for, now's the time. Don't let your tushie miss out on this cloud-like dream. 🌥️🛍️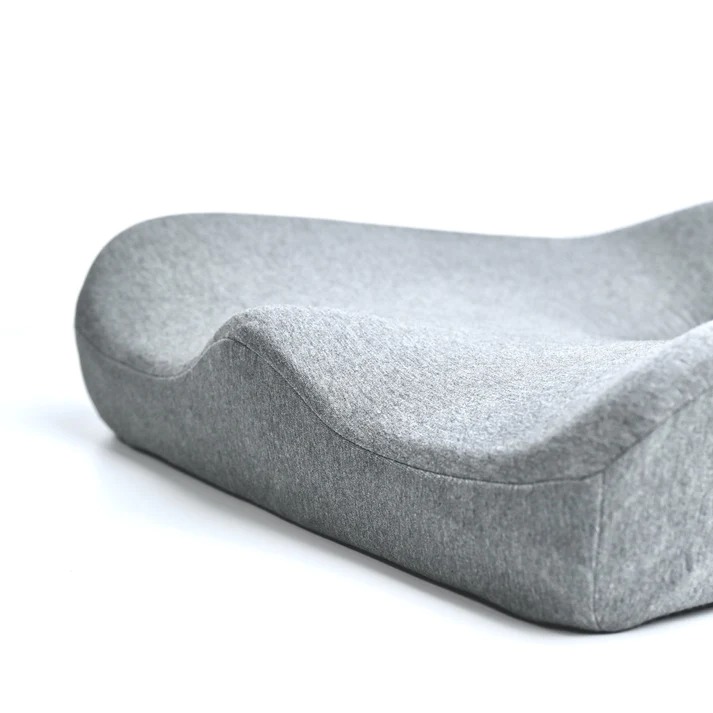 Dive into the DNA of CozyCloud
For those who love to know the ins and outs, the whys and hows, and the full story behind the magic – this one's for you. Let's break down the technical symphony that makes our CozyCloud cushion the masterpiece it is:
Dimensions: 18 x 16 x 4 inches. Perfectly sized to cradle you in comfort.
Material: Proprietary extra-dense charcoal memory foam. Because ordinary just won't do.
Weight: A mere 2 pounds. Lightweight yet packed with all the comfort goodness.
Color: A chic light grey. Neutral, but with a touch of elegance.
Care Instructions: Machine washable. Because life happens, and when it does, we've got you covered.
Variety: Memory Foam, Seat Cushion. The best of both worlds combined.
Design: Ergonomically contoured, with a special focus on pressure relief. Crafted with love and science.
Odor Control: Charcoal-infused for that always-fresh feel. No more awkward moments.
Non-Slip Base: Ensures your cushion stays right where you want it. No sliding shenanigans here!
There you have it – the full technical lowdown of your soon-to-be favorite cushion. Ready to make it yours? 🎉🪑