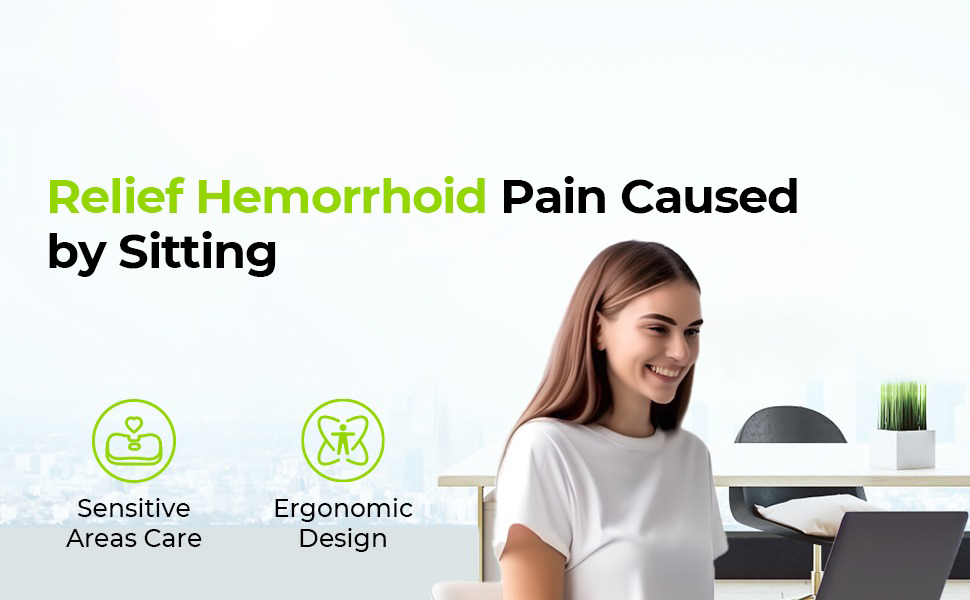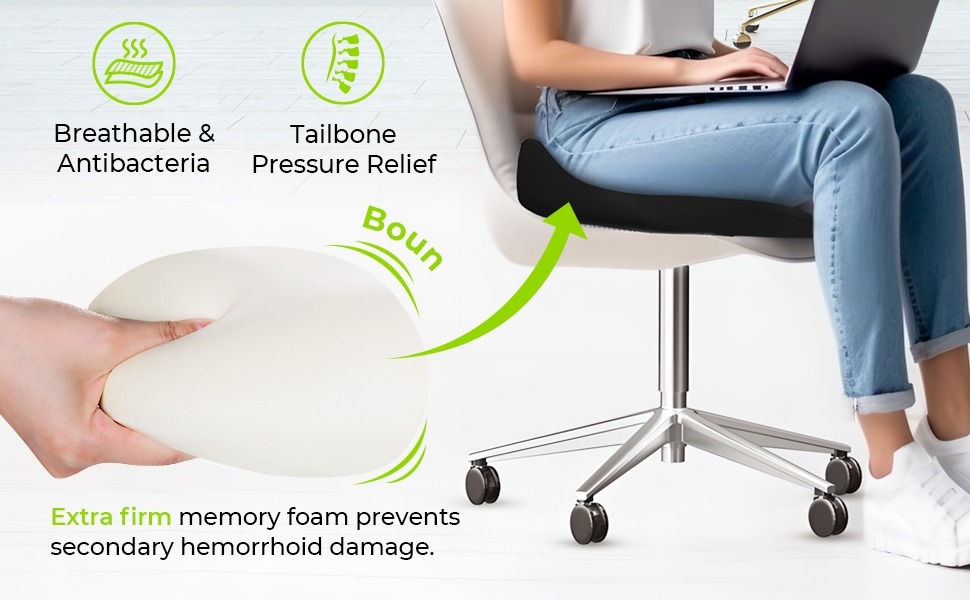 Hey there, comfort aficionado! 🌟 You know that feeling when you're searching for the perfect seat, and everything feels like you're sitting on a bed of rocks? Or maybe you've had one of those days when your tailbone is throwing a tantrum, and every chair feels like it's part of the conspiracy? Enter the Luxurest Therapeutic Donut Pillow. This isn't just any pillow; it's the knight in shining armor your behind has been waiting for. Crafted with gel-infused memory foam, it's like a refreshing spa day for your sit bones.
Imagine a cushion that not only cradles you in comfort but also keeps things cool and breezy down there. Whether you're recovering post-op, navigating the joys of pregnancy, or just tired of that chronic pain playing peekaboo, Luxurest is here to save the day. It's like having a personal therapist, but for your tush! So, if you're ready to elevate your seating game and give your derrière the VIP treatment it truly deserves, Luxurest is your ticket to the comfort big leagues. Let's turn those "ouch" moments into "ahh" experiences! 🛋️💖
Cool as a Cucumber
With the gel-infused memory foam, you're not just sitting; you're chilling! Literally. Say goodbye to sweaty seating sessions and hello to a breezy, cool experience every time you plop down.
Your Personal Therapist
The therapeutic design isn't just a fancy term. Whether you're navigating post-op recovery, the adventures of pregnancy, or just the usual aches and pains, this cushion's got your back (and bottom). It's like a comforting hug for your tush!
Pressure? What Pressure?
That nagging pressure on your tailbone or pelvic area? Consider it gone. The donut shape works wonders, distributing your weight evenly and giving those sensitive spots a well-deserved break.
Stay Cool, Stay Classy
No more shifting around trying to find a cool spot. The gel-infusion ensures you're always sitting on the "cool side" of the cushion. It's like having a mini AC for your behind!
Built to Last, Like That Vintage Wine
Durable, resilient, and ready for the long haul. This isn't just a cushion; it's an investment in endless comfort. Cheers to many years of cozy sitting!
One Cushion, Endless Possibilities
Office, car, home, or even that park bench – this cushion is your trusty companion. Versatile and adaptable, it's ready to make every seat the best seat in the house.
Sit Right, Feel Bright
The ergonomic contour isn't just for show. It encourages a proper posture, making sure you're not just comfortable, but also sitting healthily. Straighten up and shine on!
Spill, Wash, Repeat
Life's messy, but cleaning your Luxurest cushion? A total breeze. With a removable and washable cover, it's always ready for its next adventure, no matter what comes its way.
Stay Put, Darling
No sliding, no shifting. The non-slip base ensures your cushion stays right where you want it. Because the only thing that should be moving is you, dancing with joy!
Comfort on the Go
Lightweight and portable, this cushion is ready to roll (or sit) wherever life takes you. From office meetings to road trips, comfort is always on the itinerary.
There you have it! All the fabulous benefits of the Luxurest Therapeutic Donut Pillow, served with a sprinkle of fun. Ready to treat your tush to the luxury it truly deserves? 🌟🛋️
Seize the Seat of Serenity!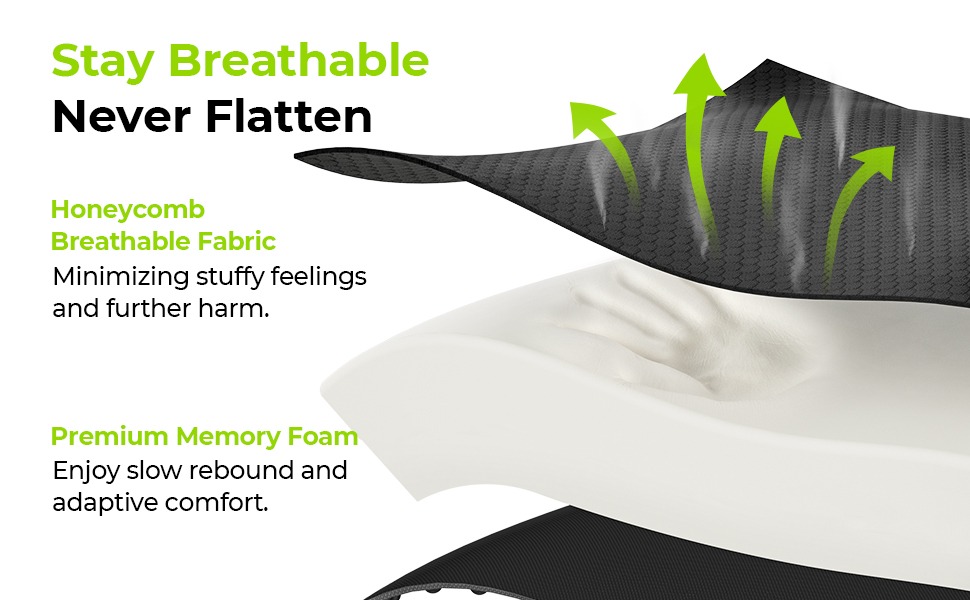 Alright, comfort connoisseur, the ball's in your court. You've seen the magic, felt the allure, and now it's decision time. But here's the catch – these Luxurest cushions are in high demand, and let's just say, they're not waiting around. If you've been dreaming of a seat that feels like a slice of heaven, now's your moment. Don't let discomfort dictate your days. Dive into a world of unparalleled luxury, and let's make every sit a sensation! 🌟🪑
The Luxurest Lowdown
For the detail devotees and spec enthusiasts, this section's for you. Let's peel back the layers and delve deep into the heart of the Luxurest Therapeutic Donut Pillow:
Dimensions: Expertly sized to ensure maximum comfort for all, making sure you're always in the lap of luxury.
Material: Premium gel-infused memory foam. The secret sauce behind that cloud-like comfort.
Weight: Light as a feather, ensuring you can take your comfort companion wherever you go.
Color: A sophisticated shade that seamlessly blends with any decor, because style matters.
Care Instructions: A removable and washable cover. Because we know life can get a tad messy, but your cushion? Always pristine.
Design: Donut shape with a therapeutic twist. Crafted with precision to target and soothe those pesky pressure points.
Cooling Tech: Gel-infusion magic ensures you're always sitting cool, no matter the season.
Non-Slip Base: Designed to stick around, ensuring your cushion's always right where you left it.
There you have it, the full technical ensemble of the Luxurest Therapeutic Donut Pillow. Ready to embark on a journey of unmatched comfort? 🎉🛋️