Speed Up the Healing Process and Don't Let the Throbbing Shoulder Pain Keep You From Feeling Process – The BascoStrap Takes Healing Up a Notch and Provides Compression and Support that Makes Pain Go Away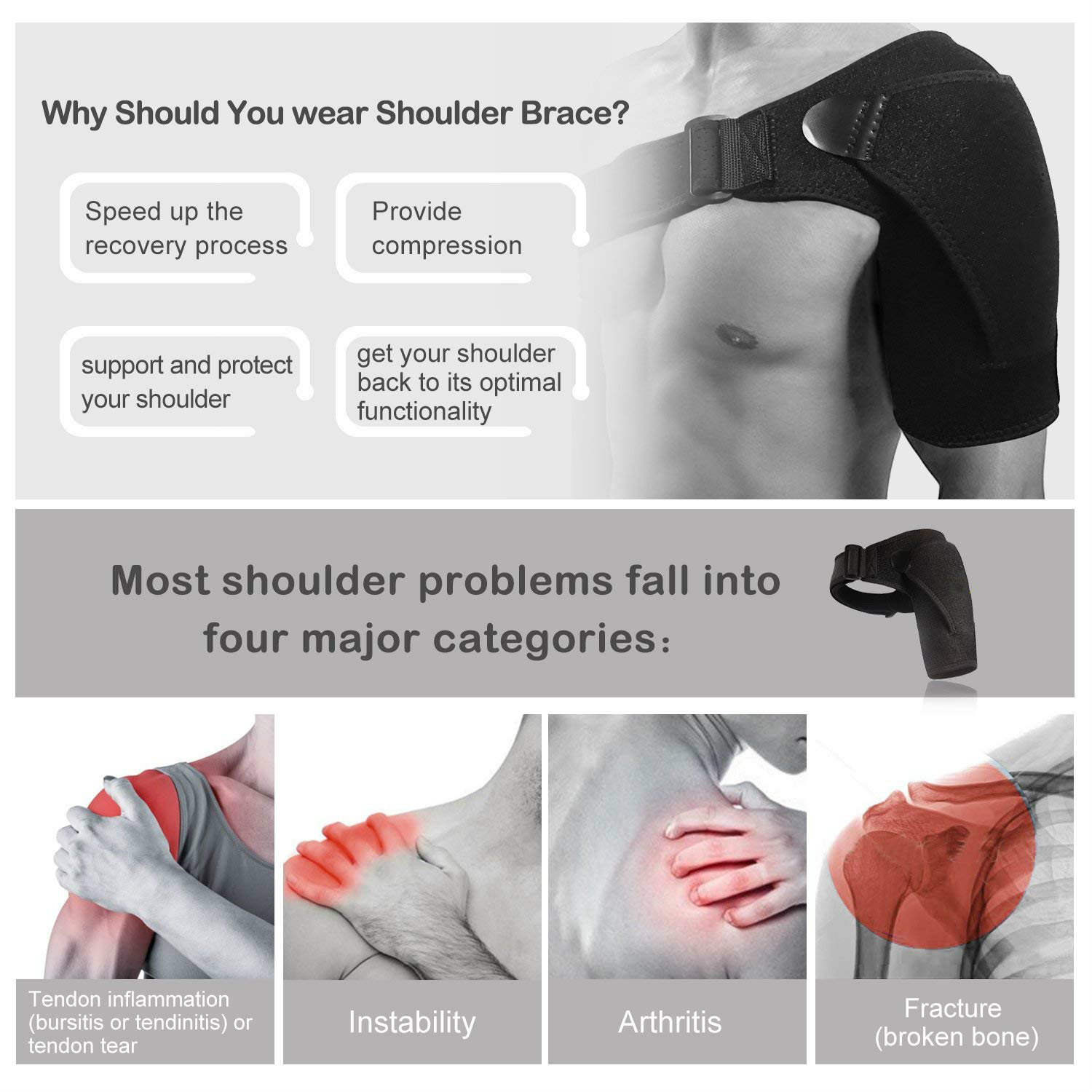 The Most-Trusted Shoulder Brace in The Market For its Excellent Grip, Compression, and Pressure, and Topnotch Design That Assists in Eliminating Pain! 
No shoulder pain should be ignored completely. What starts as a minimal pain can become something extreme after a few days. Healing the pain from arthritis, overwork, and minor shoulder injuries is now made easier with the BascoStrap!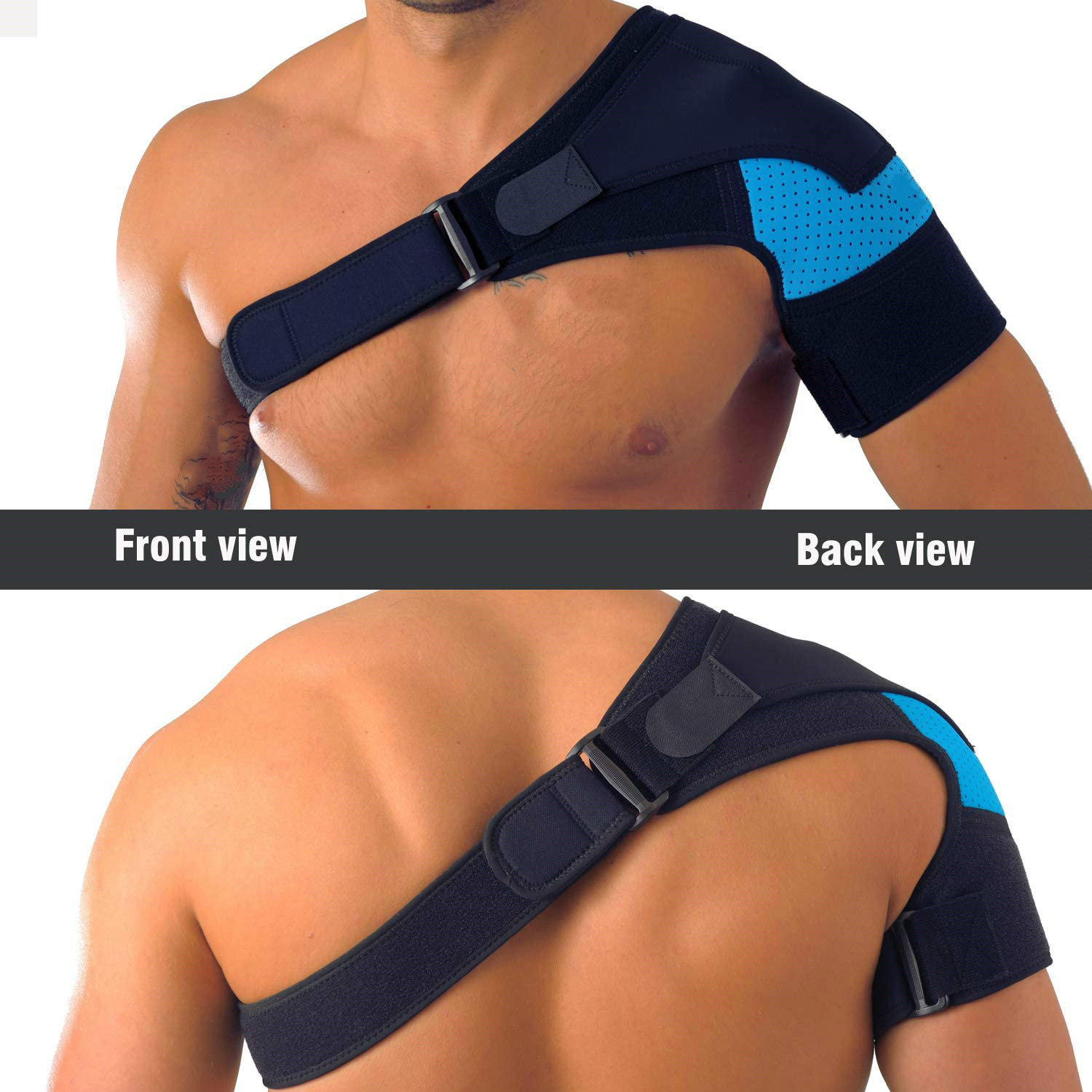 Why Choose BascoStrap Shoulder Brace?
The BascoStrap is an expert-designed product that is effective in the recovery process for a wide range of shoulder injuries varying from a minor discomfort up to more serious medical conditions as Dislocated AC Joint or AC Separation, Bursitis, Rotator Cuff, Labrum Tear, Frozen Shoulder, Sprain, Soreness and even Tendonitis.
Gives great support, stability, and optimal compression for a swift rehabilitation process.
Restricts unwanted movements to protect your shoulder from further, more serious injuries.
Adjustable between 9 to 17 inches, arm size, and a chest size between 31 to 55 inches.
Wearing our sleeve if you have the slightest shoulder discomfort will help you prevent future shoulder injuries and will give you improved stability, compression, and support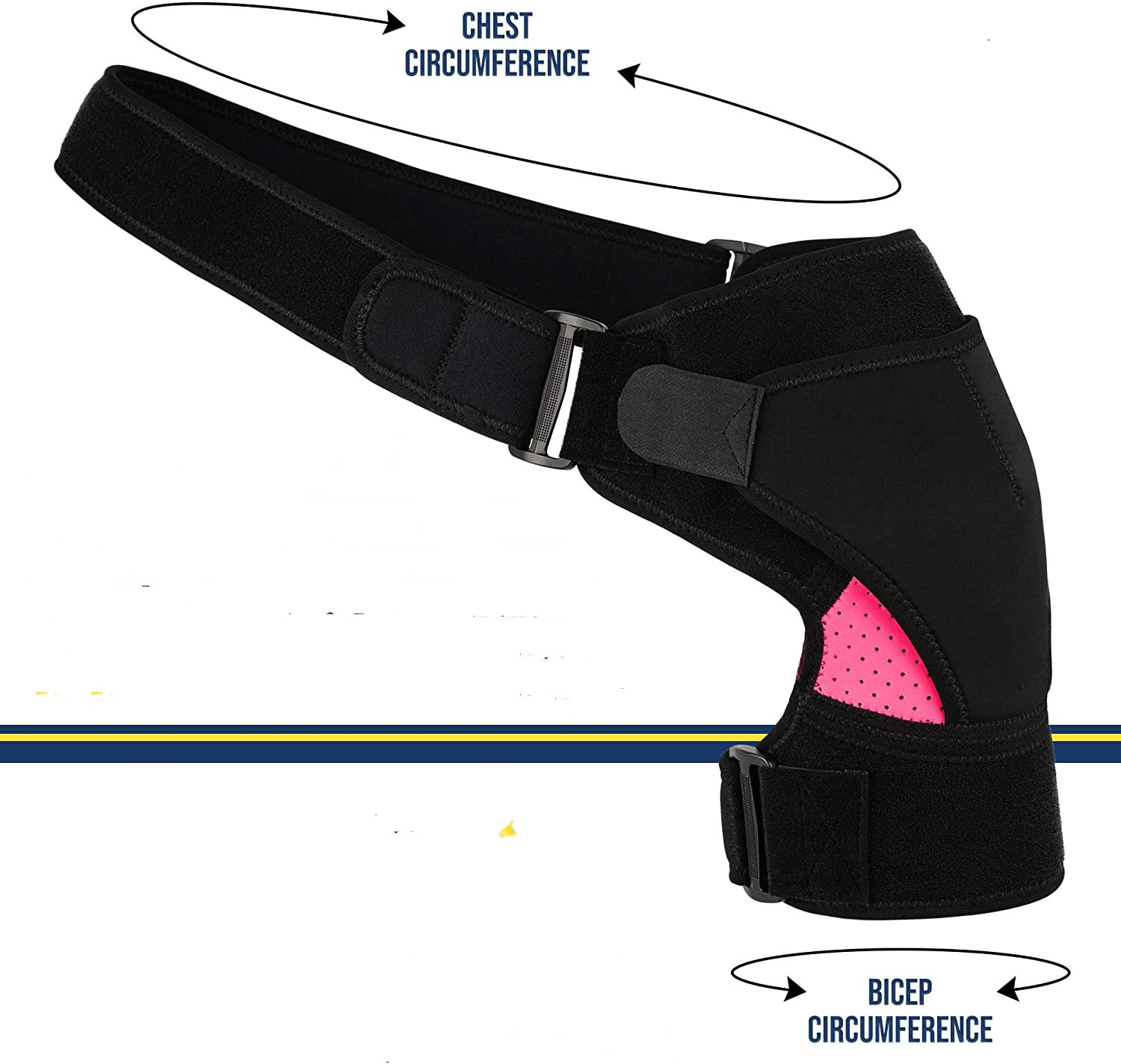 BascoStrap Shoulder Straps Features
✅ Made with high-quality velcro that offers exceptional grip that doesn't move or turn loose even if you're constantly moving. The brace features a strip of heavy-grip velcro that helps you position it on your shoulder. This ensures that the shoulder compression sleeve won't come out of place while you move.
✅ Non-restrictive Shoulder Brace that still allows you to move. Rotator cuff brace enables you to move freely without aggravating your shoulder injuries. Not only that, but the shoulder brace rotator cuff is held together by a high-quality clip that won't break down even with prolonged use.
✅ Includes a pocket design for ice compress packs and hot packs to give you added relief. The pressure pocket enables you to place a cold or hot compress for added comfort. You don't need to hold the packs – the shoulder brace will do it for you.
✅ Expert-crafted ergonomic design that is both effective and comfortable. The shoulder braceemulates the form of your shoulder and then secures the way it moves while granting you enhanced mobility and comfort, and the free extender is added for optimal fit. Our product was carefully engineered and well-tested so that it offers you a swift and speedy recovery process.
Specifications
Material: Neoprene, Velcro
Package Content