The Orthopedic, Adjustable Shoulder Brace with Ice Pack Relief Perfect for All Types of Pain from Muscle Strains to Shoulder Injuries!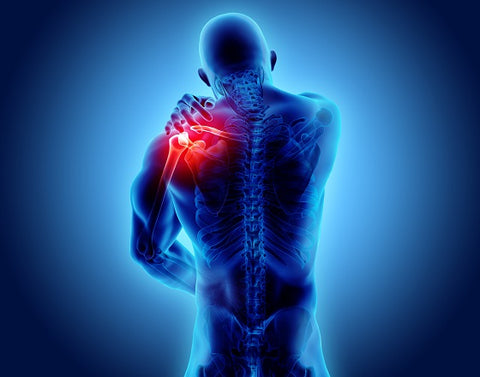 Expert-Designed, Proven and Tested Shoulder Brace – Ultimate Pain Relieving Shoulder Brace That Speeds Up Healing From Recent Injury or Chronic Case of Shoulder Pain!
Shoulder pains prevent us from becoming our best. Every movement feels like torture, and you'd want nothing more but to find the best AND fastest solution to the pain that does not seem to go away!
Injuries, overwork, and extreme muscle use are just some of the top reasons for shoulder pain. The bad news: the pain can be terrible. The good news: there's MuscoFX to fix and minimize the soreness.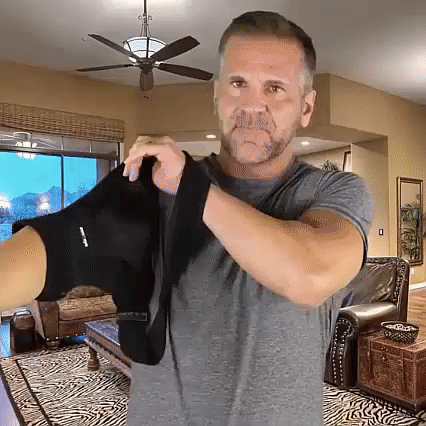 How Does MuscoFX Shoulder Brace Help in Shoulder Pain Relief? 
MuscoFX works by compressing the shoulder joint to reduce inflammation, reducing shoulder instability to allow injuries to heal more quickly and in the right position. It also keeps the shoulder elevated to improve blood flow and aid healing.
Why Choose MuscoFX? 
It's a trusted shoulder brace that can target pressing shoulder pains from:
Rotator cuff injuries and tears
Arthritis
Frozen shoulder syndrome
Shoulder dislocation
Tendonitis
Bursitis
Referred pain from the neck or upper back strain
Post-op SLAP surgery
The MuscoFX is for Everyone Prone to Shoulder Muscle Overuse and Industries That Require Overexertion
If you're in the industry which includes heavy lifting jobs, someone who regularly goes to athletic practice that results to an overwork of the muscles of the shoulders, or a
professional musician prone to rotator cuff injury in your bowing hands, this shoulder brace is for you The MuscoFX not only assists in bringing the shoulder back to an optimum position, but it also provides protection from impact that could worsen your shoulder pain!
MuscoFX Shoulder Brace Features
✅ Features an ice pack pocket design that soothes your throbbing muscles. The overall design of the MuscoFX is ergonomic – it covers the entire shoulder to prevent it from wobbling and causing more searing pain. The design secures the joints and muscles properly.
✅ Adjustable shoulder brace that provides you optimum support and pressure for pain relief. The MuscoFX includes a firm, durable strap that you can adjust based on your comfort levels.
✅ Made from elastic nylon material that's 100% breathable – you won't have to worry about feeling discomfort. You won't have to worry about sweating and feeling utterly uncomfortable while you're wearing the MuscoFX. The breatable fabric comes with micro spots that allow the air to circulate.
✅ Comes with innovative hooks and loop straps to keep the brace from moving and causing you more pain. Most shoulder braces in the market are prone to moving and losing its tight support throughout the duration of you wearing the brace.
✅ Compatible for both shoulders – both left and right shoulders can benefit. The design of the MuscoFX can be comfortably used both for the left and right shoulder. No need to buy 2 braces.
✅ Great for men and women. The adjustable straps make it usable for both men and women.
✅ Shoulder brace you can use anywhere. You can wear it underneath your office clothes, your gym clothes, and your at-home clothes.
✅ Easy-to-wash, easy-to-maintain.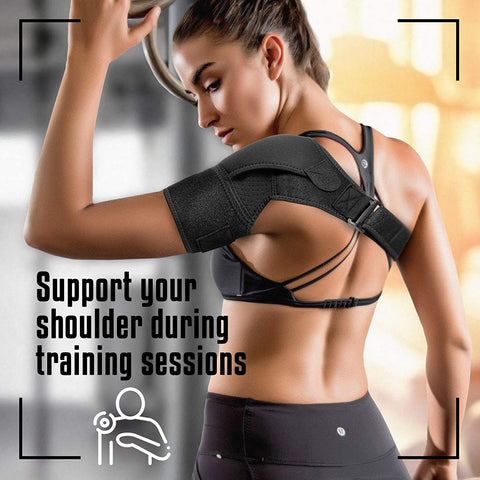 Perfectly fit for Men and Women
You can use our shoulder brace both for your RIGHT and LEFT shoulder. It uses strong velcro straps and a high-quality buckle thus making it very easy to use and adjustable. Fits most body types and shapes.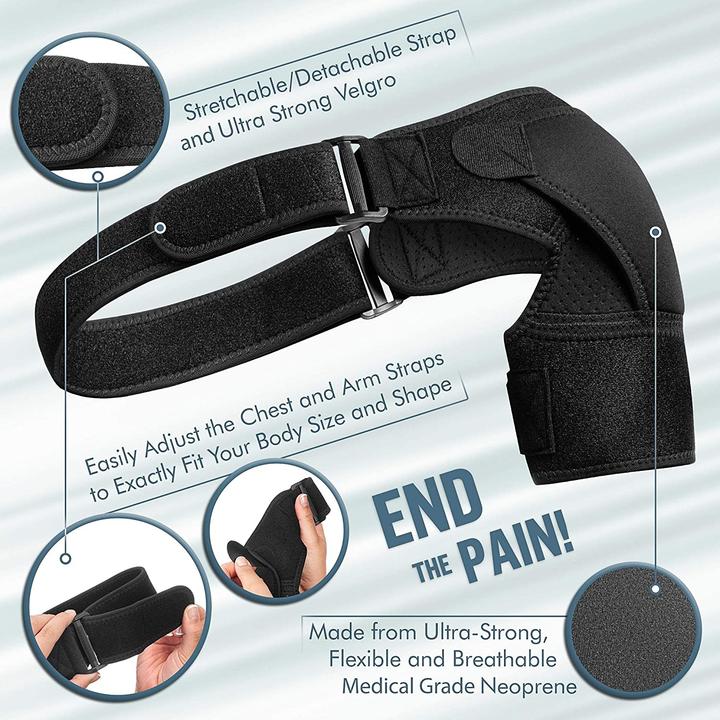 The stabilizing brace comes with a pocket for cold or hot packs (not included), which can be adjusted for desired compression using its hook and loop straps. The internal pocket can be used to ice the rotator cuff with cold therapy.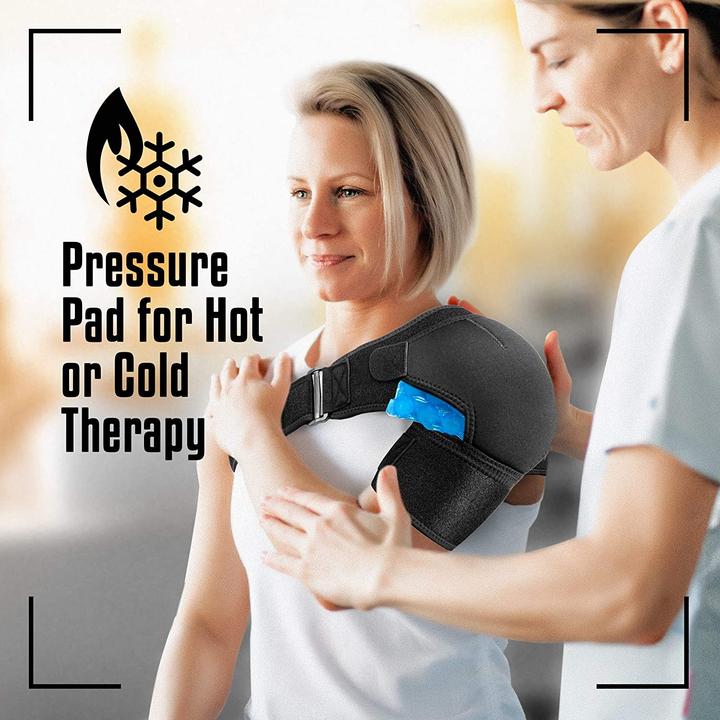 Easy To Use: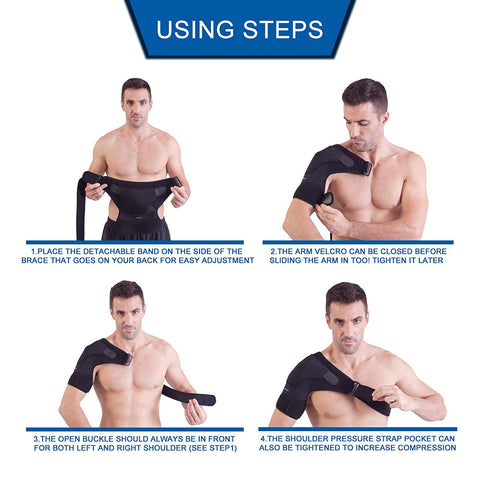 Packcage Include