Stay warm and cozy with this Electric Infrared Heating Pad which also works as a Heat Therapy Pad for Neck and Back Pain Relief!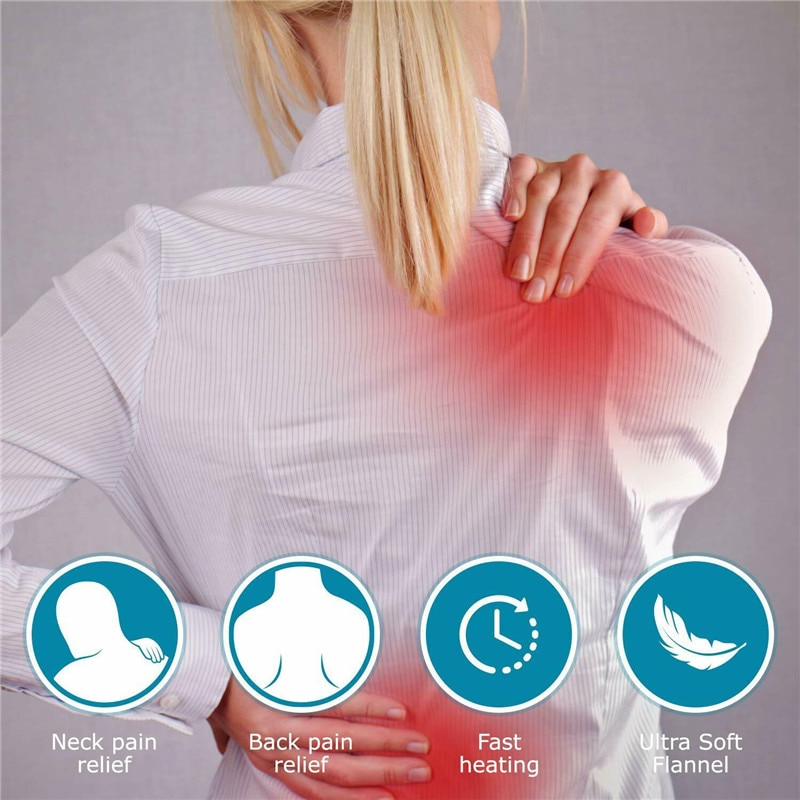 Feeling tensed and aches after a long day at work? This AlleMe Heating Pad will be your go to for neck and back pain relief. No more enduring painful muscles!
This AlleMe Electric Heating Pad is a great choice for relieving pain as well as providing warmth to your neck and shoulders, as well as waist, and abdomen. Maintaining consistent heat, helping to provide soothing relief for sore muscles and other aches and pains.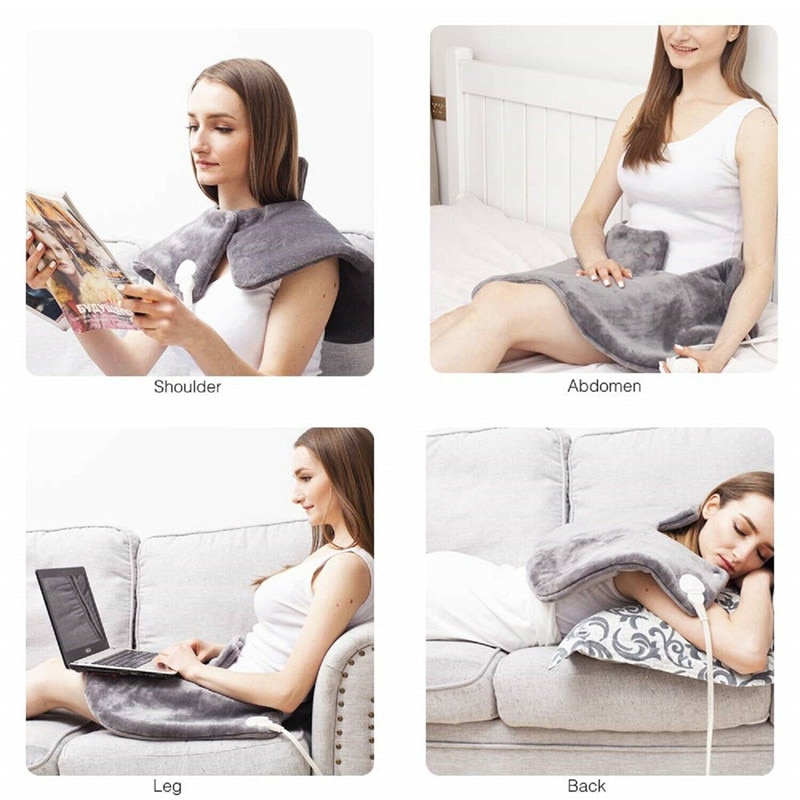 Features:
Fast Heating and 3 Therapeutic Settings: Heats up in seconds and features 3 different temperatures for a custom heat therapy session. Delivers the heat you need for pressure points that need relief.
Use at Home or Work: Wear at work or at home, soothes aching muscles so you can focus on your day. Perfect to use during breaks, work downtime, or while driving your car.
Comfortable Design: Design is tailored to fit the neck and shoulder area, which freeing your hands and providing maximum comfort. No need to strain your hands for holding it for a long, long time.
Targeted Relief: Heat helps alleviate stress from overused, inflamed muscles and joints. Find the option that targets relief right where you need it. You can massage the exact pressure points for instant relief!
Multifunctional: Help treat pinches, pain, and stiffness of the shoulder and neck, back, arms, legs, abdomen and so on, increasing blood flow, relaxing spasms, and soothing muscles.
Machine washable: Cloth cover can be removed and washed. You can easily keep it clean.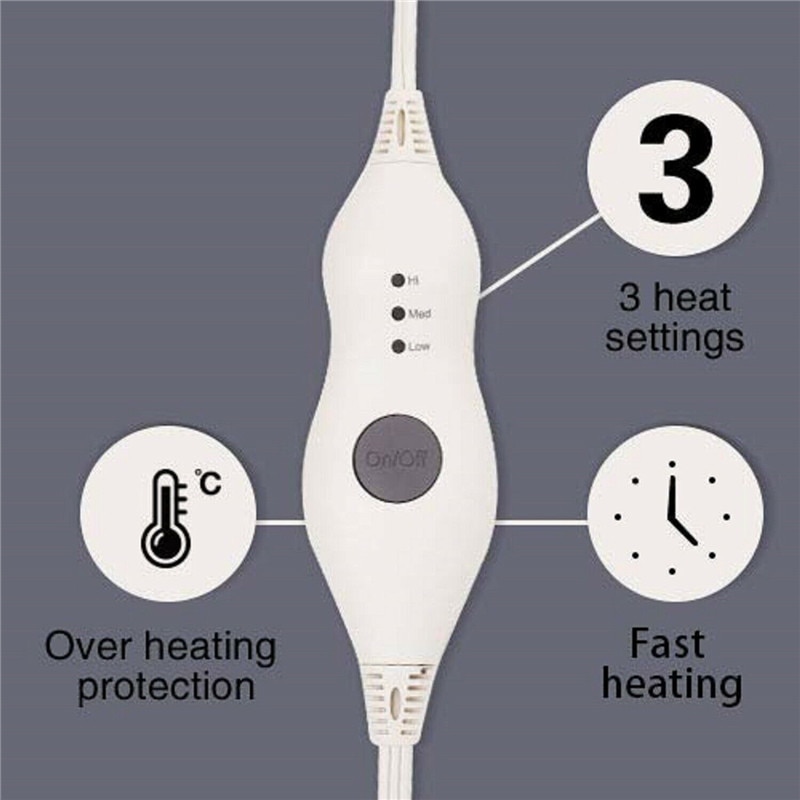 Specifications:
Heating pad power supply: AC 120V, 60HZ, 55W
Auto shut-off time: 120 minutes
Size: 14 * 22 inches
Package Includes:
1 * Electric Infrared Heating Pad
1 * Controller