This magical heated blanket will not only warm your body, but will also relax your muscles, reduce fatigue, accelerate blood circulation, activate cell tissues, boost metabolism, and improve your immunity!
Boosts Blood Circulation
Repair Damaged Muscles
Relieves Inflammation
Improves Back Stiffness
Highly Recommended by Physiotherapist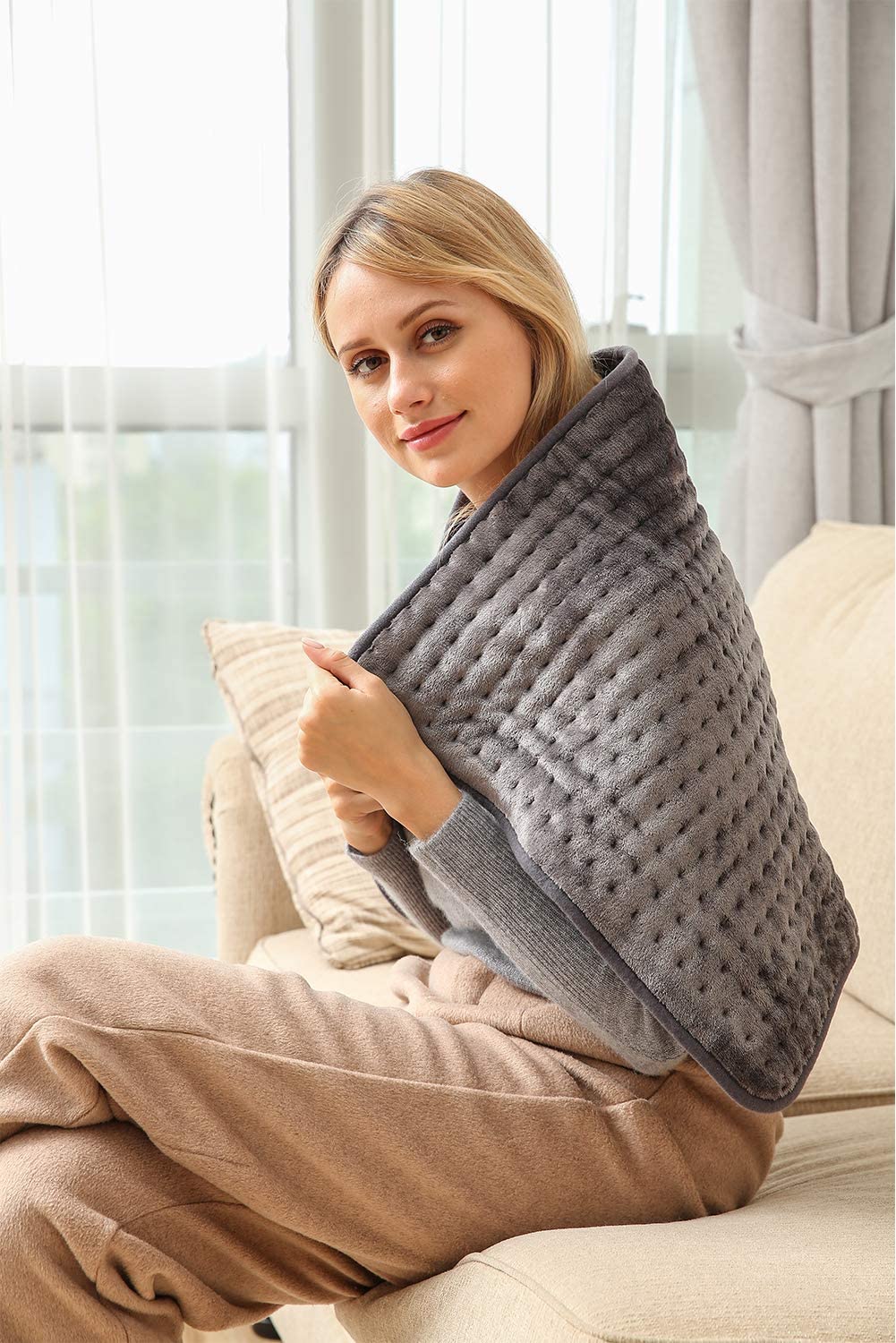 The Revolutionary TheraHugs heating pad combines the benefits of weighted pressure with an extra-large heating pad's soothing relief.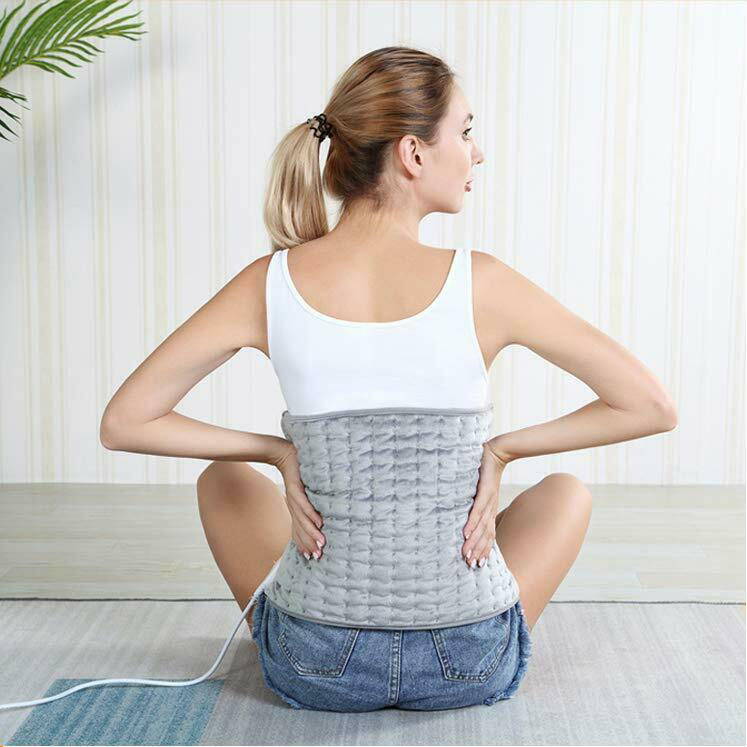 The Infrared Heating pad is designed to provide temporary pain relief for arthritis, carpal tunnel, joint stiffness, cramps, sports injuries, and more by utilizing a safer, low DC voltage design.
Since they can be used at lower overall temperatures, they are ideal even for those with sensitive skin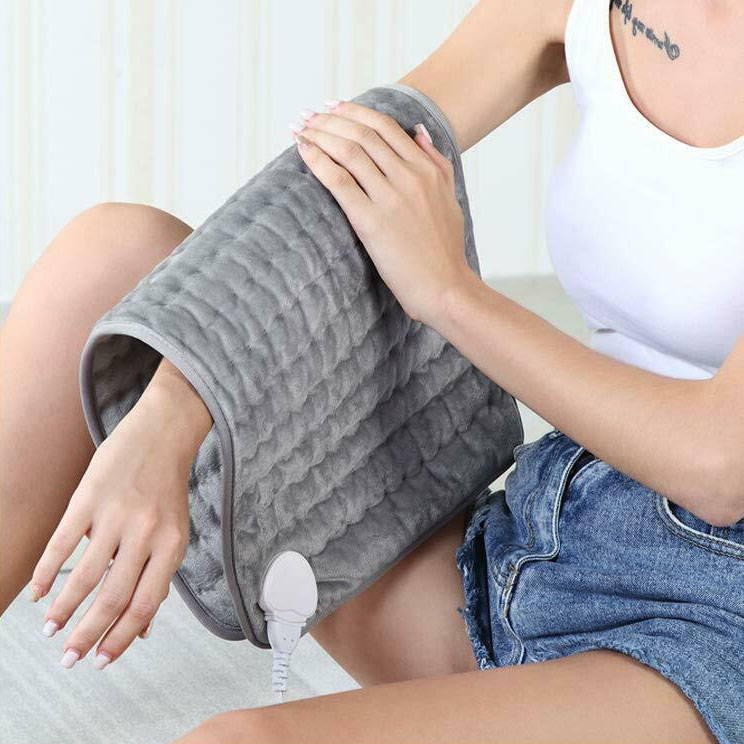 Designed with Far Infrared Rays (FIR) which are electromagnetic waves that provide the targeted area with deep, penetrating heat through direct energy conversion.
FIR can help to improve blood circulation by expanding capillaries, as well as relieve nervous tension and relax muscle spasms.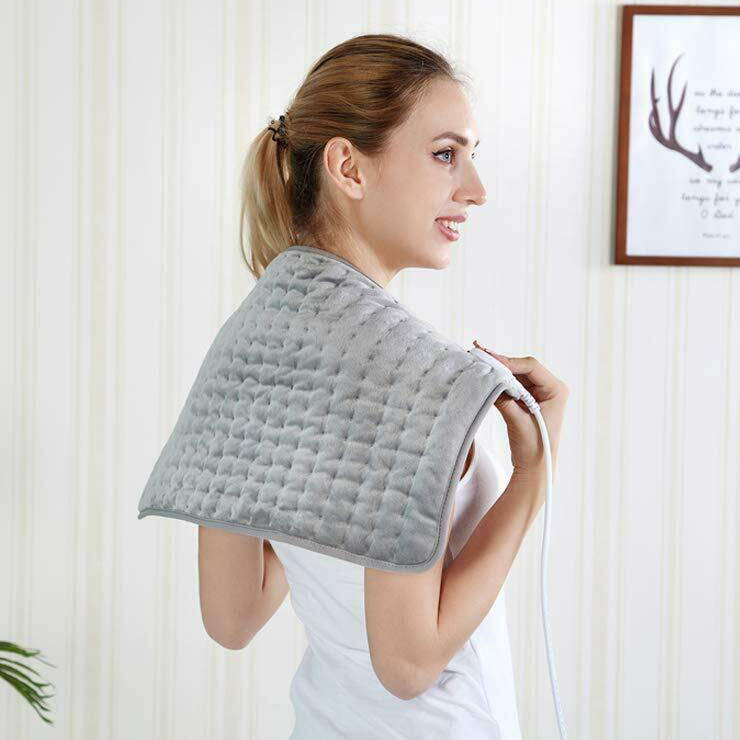 Most pain medications simply disrupt the body's pain signals to the brain, masking the body's ability to recognize pain, rather than removing the source of that pain.
The TheraHugs provides effective, non-invasive, and non-addictive heated comfort.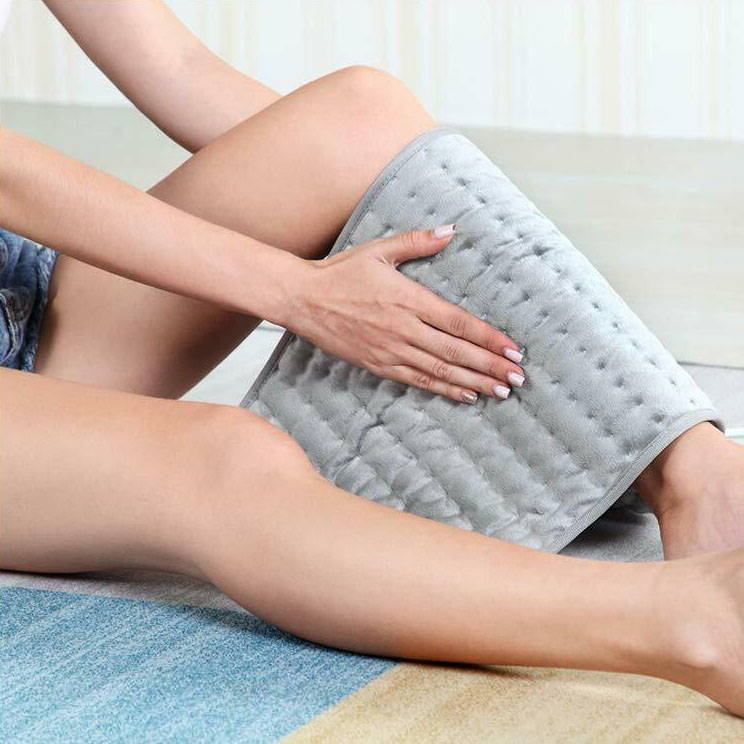 The padding in the TheraHugs conforms to your body and creates a massage-like pressure to boost the effective range of FIR heat, especially when used on the hard-to-reach areas such as your back.
6 Heat Settings
Customize your comfort with your choice of 6 heat settings and you can select to let the pad to run continuously or use the timer to tailor your heat setting for up to 2 hours. The unique meter shows you the readiness of your pad as it heats up.
Heat Therapy for Muscle Stiffness
After a long, stressful day, it's natural to experience stiffness around the neck and shoulders. If left untreated this tightness can cause tension build-up, muscle pain, and headaches.
Relax Aching Muscles
Heat therapy can increase blood flow and relax tight, aching muscles. You will appreciate the soft fabric and easy to reach and use digital controls.
Soothing Heat in 30 Seconds
The Heat Heating Pad technology helps provide soothing heat relief in 30 seconds for fast heat and fast relief. Feel the heat therapy work to help increase blood flow to sore areas for muscle relaxation and faster healing.
HOW DOES IT WORK?
1.Connect the power supply to the controller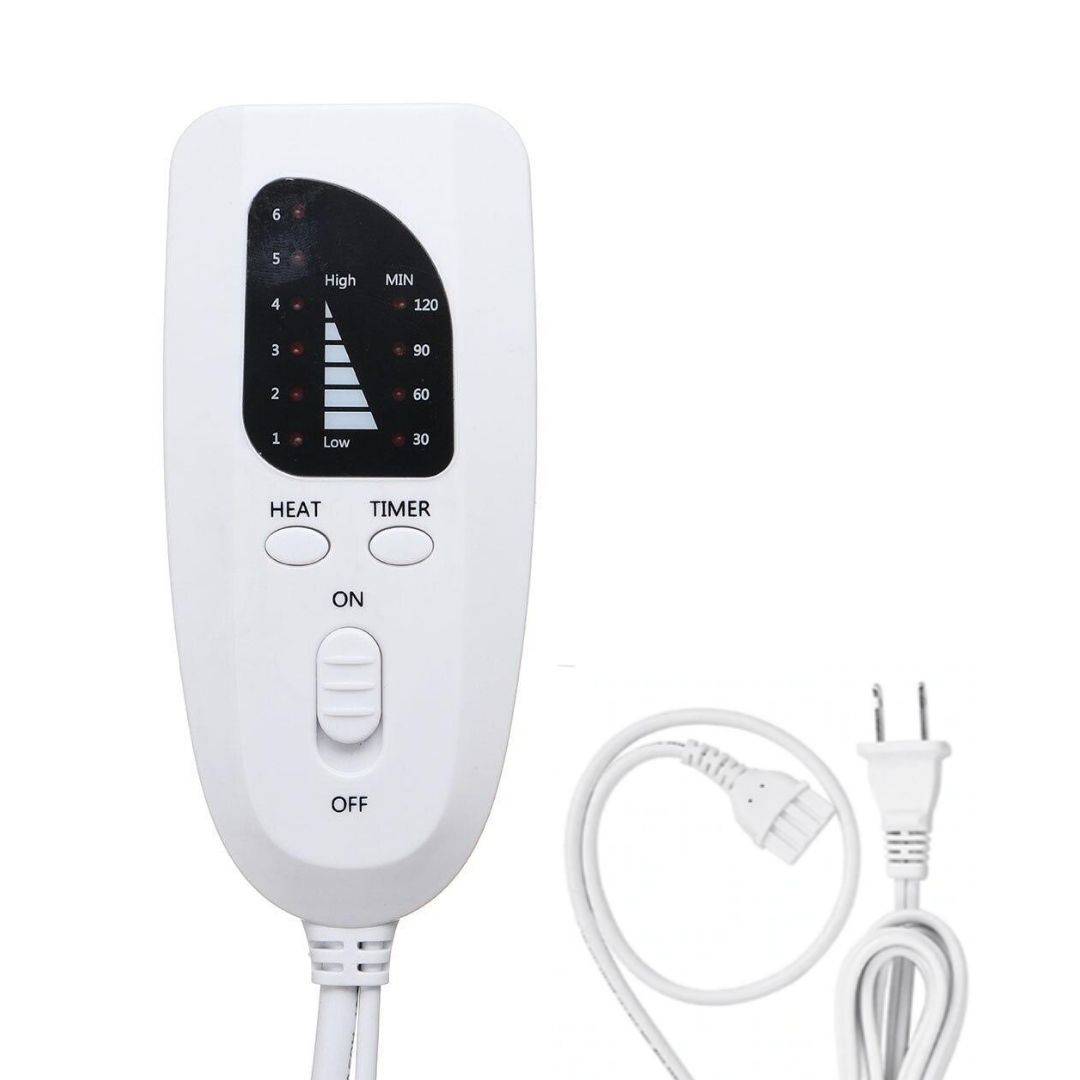 2. Connect the controller with the TheraPad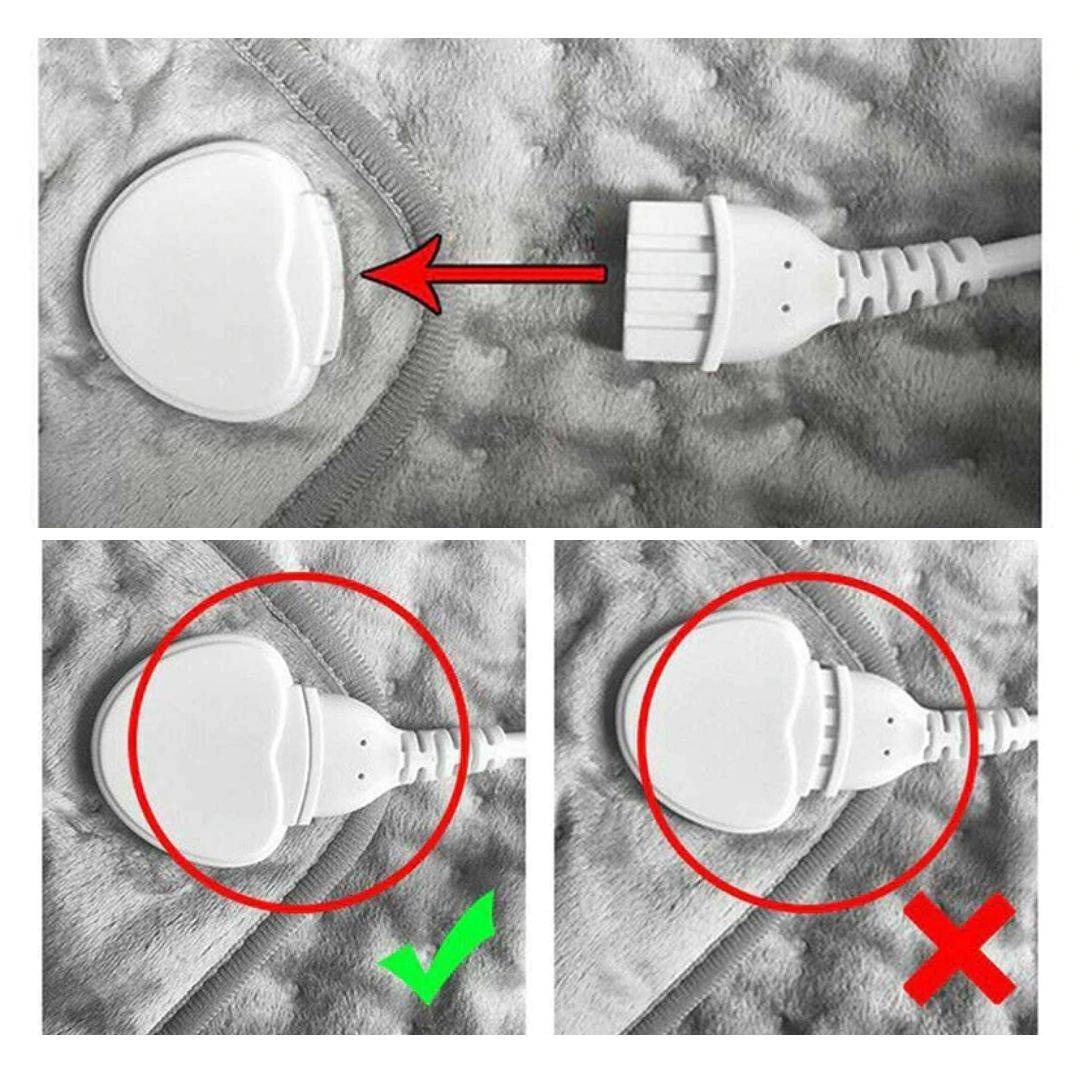 3. Get Pain Relieved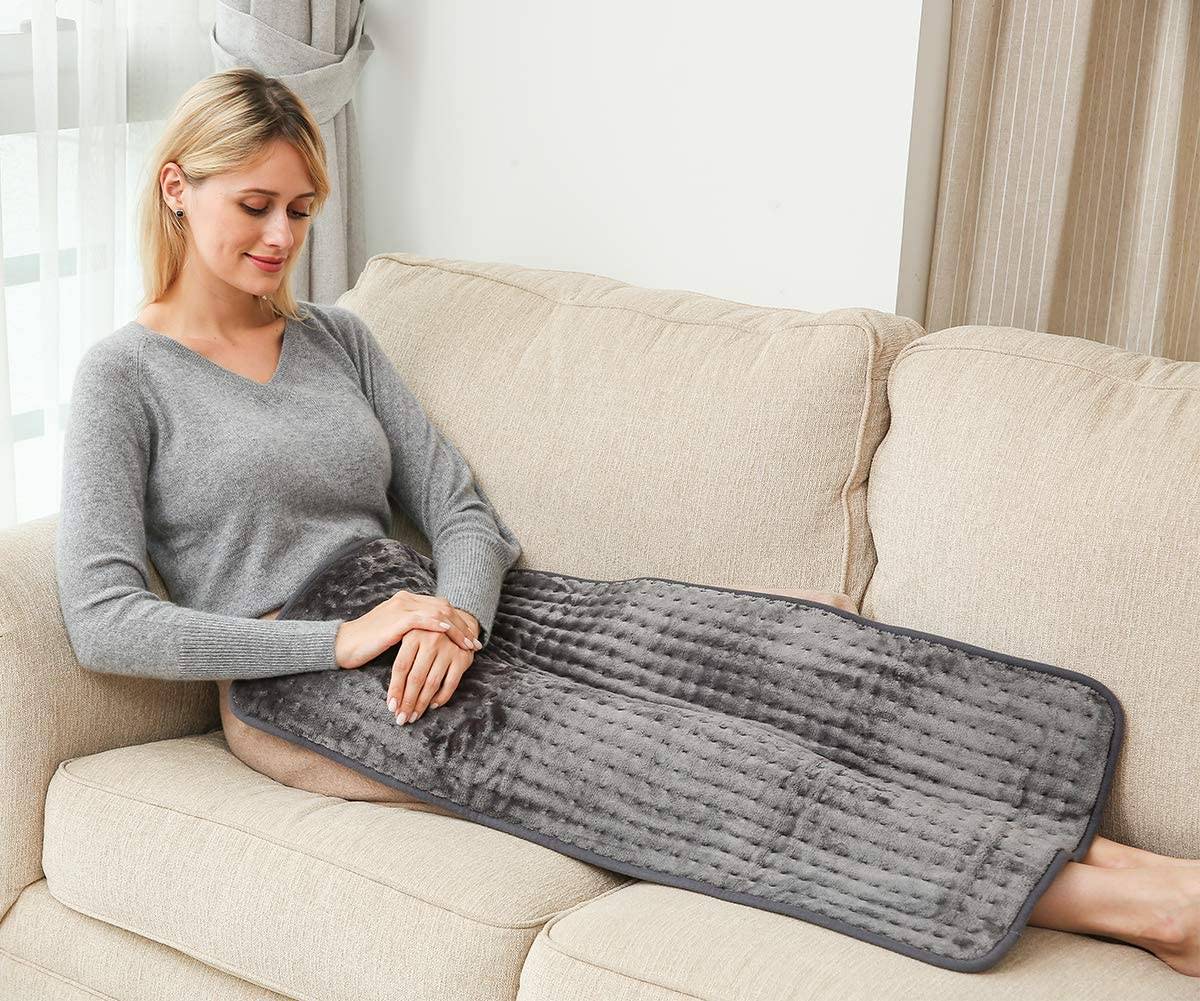 CLEANING AND MAINTENANCE
 Spot clean recommended
Hang dry
Do not iron
Do not use bleach or cleaning solvents
Do not twist or wring
Do not use on open wounds, sensitive skin areas, or in the presence of poor circulation.
Don't fall asleep using a heating pad.
Consult your physician before use if you are pregnant or if pain persists.
Specifications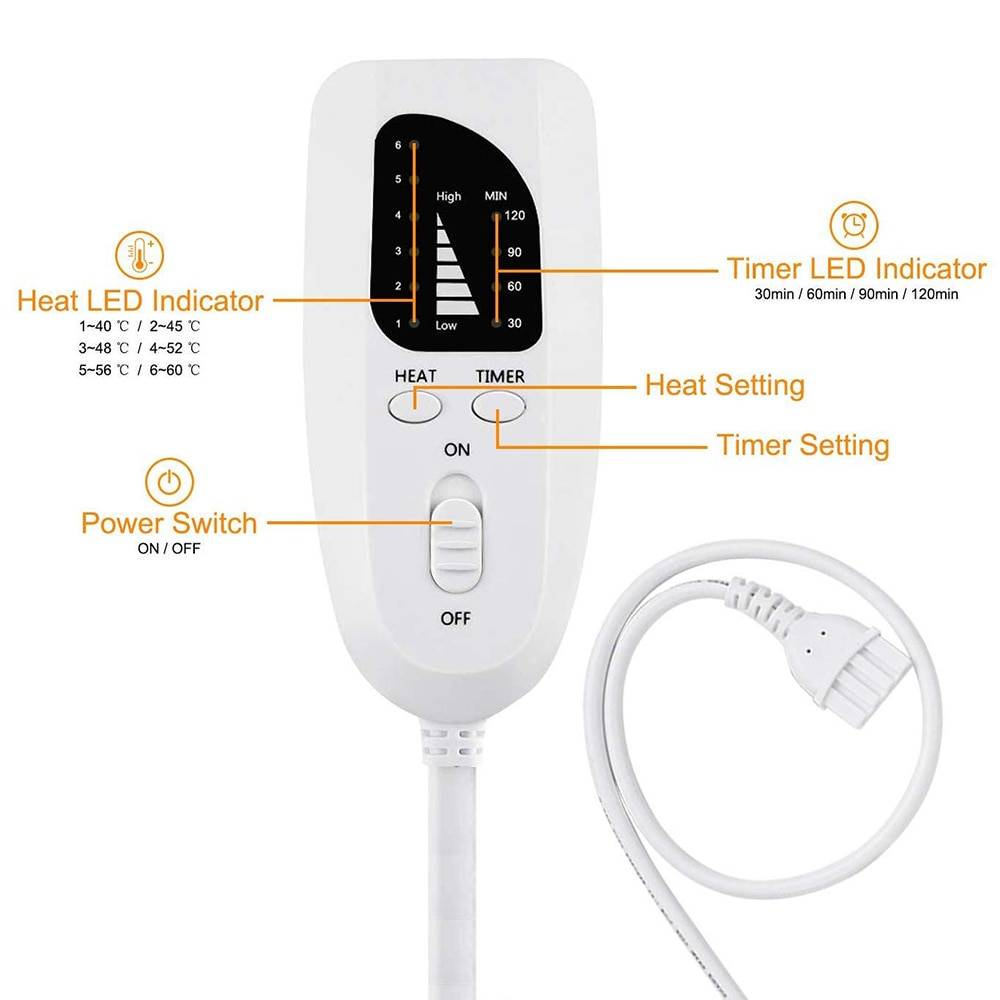 .tb_button {padding:1px;cursor:pointer;border-right: 1px solid #8b8b8b;border-left: 1px solid #FFF;border-bottom: 1px solid #fff;}.tb_button.hover {borer:2px outset #def; background-color: #f8f8f8 !important;}.ws_toolbar {z-index:100000} .ws_toolbar .ws_tb_btn {cursor:pointer;border:1px solid #555;padding:3px} .tb_highlight{background-color:yellow} .tb_hide {visibility:hidden} .ws_toolbar img {padding:2px;margin:0px}