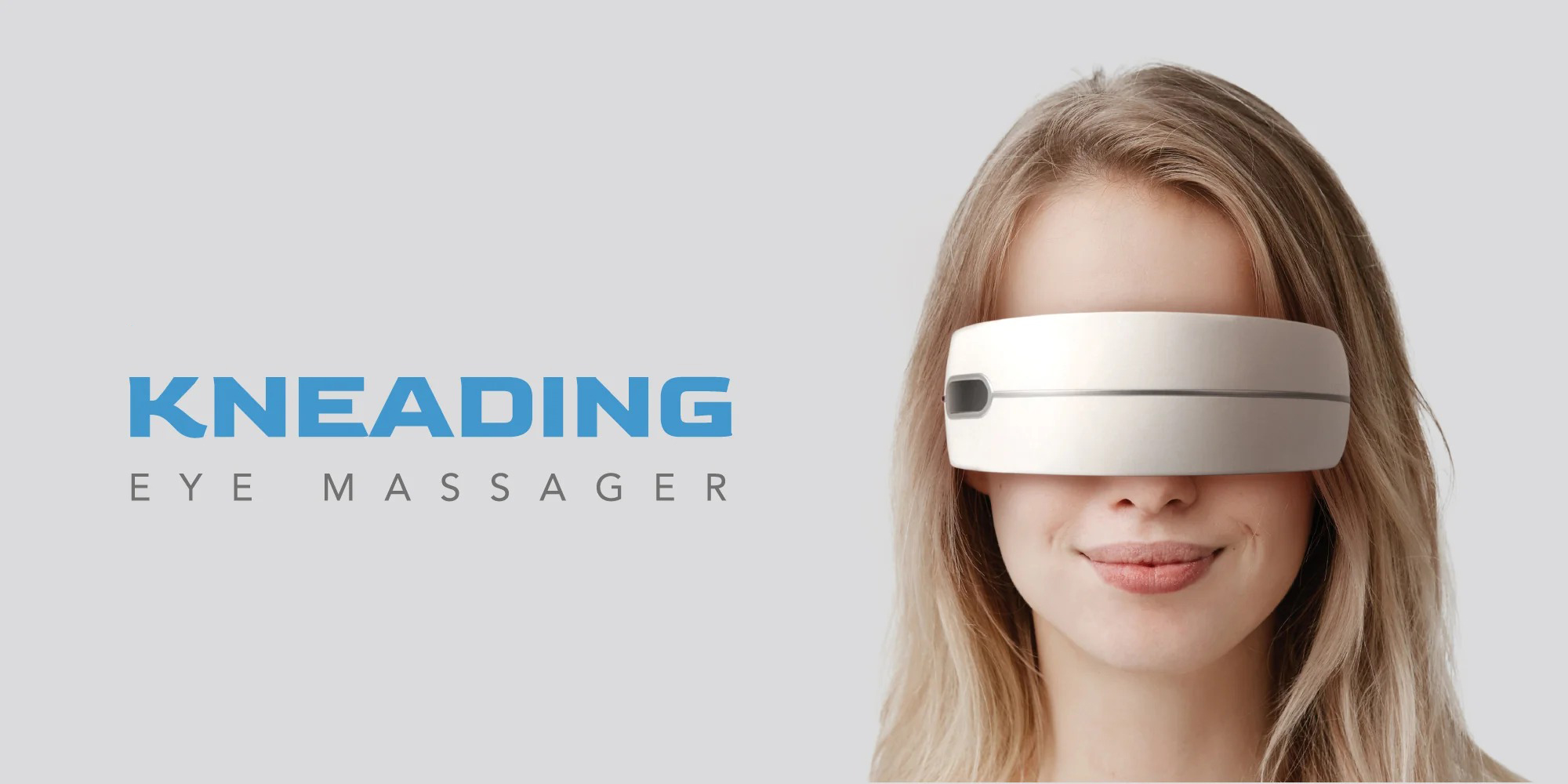 Say Hello to the ZenHeat Kneading Eye Massager! Tired eyes? Stress-induced headaches? We've got you covered. Our ZenHeat Kneading Eye Massager is your ticket to revitalized eyes and restored tranquility. It's like having a personal spa technician, a zen master, and a lullaby expert, all in one sleek device!
The ZenHeat Difference
Four Massage Modes: Whether you're looking for an intense heat massage or a gentle kneading session, our eye massager has got your back, or rather, your eyes.
3D Shiatsu Massage: Our massager mimics the ancient Japanese technique of Shiatsu, working with your energy flow to release tension and restore balance. It's like having a professional masseuse at your disposal 24/7!
Hot Compress: The thermal compress functionality maintains a constant temperature of 40-45 degrees, improving blood circulation, relieving pain, and boosting your energy levels. It's like a warm hug for your eyes!
Bluetooth Connectivity: Enjoy a therapeutic massage accompanied by relaxing melodies from our built-in HQ playlist or connect your device and choose your own soundtrack.
Made for Everyone
Removable & Washable Silicone Pads: Hygiene and comfort have never been easier. Simply remove the silicone pads, give them a gentle rinse, air dry, and reattach them for your next kneading massage.
Adjustable Silicone Headband: Our headband adjusts to fit you perfectly, ensuring a comfortable and effective massage every time.
Your Personal Eye Therapist is One Click Away! Don't let tired eyes and stress get in the way of your day. Get the ZenHeat Kneading Eye Massager now and experience a world of relaxation and rejuvenation. But hurry, this revolutionary device is flying off the shelves. Grab yours now and let your eyes thank you later!