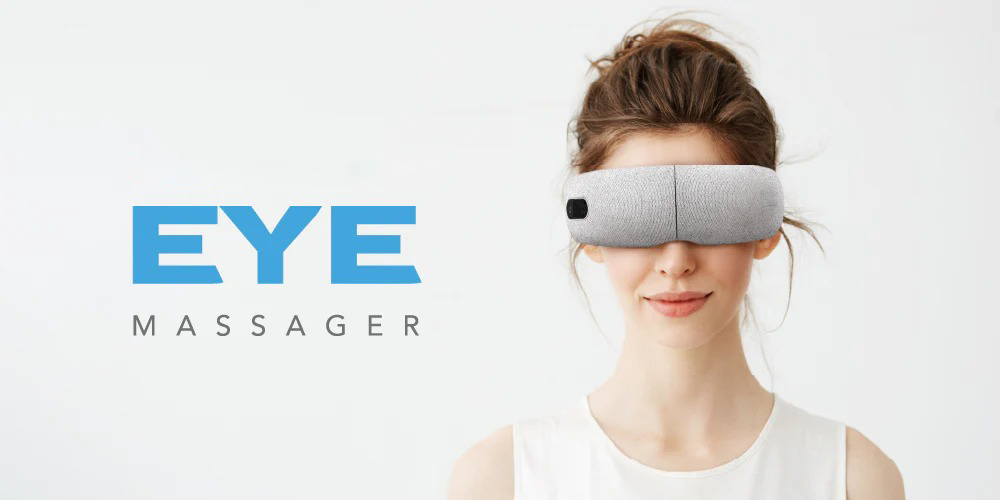 Give Your Peepers Some Pampering! Who knew that a spa day could be as simple as closing your eyes? With the ThermaBliss Rejuvenating Heated Eye Mask, not only will your eyes thank you, but your entire body will feel the ripple effect of deep relaxation. Say goodbye to screen fatigue and hello to blissful relaxation – all in the comfort of your own home (or anywhere else you fancy)!
A Massage Mode for Every Mood
Energy Mode: Need a midday pick-me-up? This mode invigorates your eyes, leaving you refreshed and ready to take on the world.
Relax Mode: Had a rough day? Unwind with a soothing massage that melts away the stress.
Sleep Mode: Trouble sleeping? This mode gently lulls you into a deep, restful slumber.
Air Pressure & Vibration: A Dynamic Duo
Get ready to have your mind (and eyes) blown. Our ear-hugging design and intelligent sensing technology tailor the air pressure and vibrations to your needs. The result? A custom massage experience that feels like it was created just for you.
Comfortable Heating: Like a Warm Hug for Your Eyes
Our mild heat setting (104°F) is the ultimate tension reliever. It's like having a personal sauna for your eyes. Stress, be gone!
One-Button Operation: Simplicity at Its Best
No more fumbling with complex controls. Click once to power on, tap to switch modes, and long press to power off. Now that's what we call user-friendly!
Bluetooth-Enabled: Your Own Personal Soundtrack
Want to enjoy your favorite tunes or soothing sounds during your massage? We've got you covered with built-in Bluetooth technology. Sit back, relax, and let the music take you away.
USB Type-C: Power Up Anywhere, Anytime
Charging your eye massager is a breeze with the included USB Type-C cable. Convenience is key!
180-Degree Foldable Design: Bliss On-The-Go
Our lightweight, foldable design fits anywhere – from purses to desk drawers. Never leave home without your ThermaBliss!
Adjustable Headband: One Size Fits All
Our adjustable headband ensures maximum comfort, no matter your head shape or size. Personalized comfort? Yes, please!
Don't wait around; your eyes deserve a vacation. Get the ThermaBliss Rejuvenating Heated Eye Mask today and step into a world of relaxation. But hurry – your chance to indulge in this game-changing self-care essential won't last long! So what are you waiting for? Buy now and say hello to a refreshed, rejuvenated you.