Receive Relief from Wrist Pain with the WristRim. With Its Overall Stable Wrist Support, Adjustable Tightness, Left and Right Wrist Support, and Ergonomic Design That Supports Right Wrist Placement All Through the Day!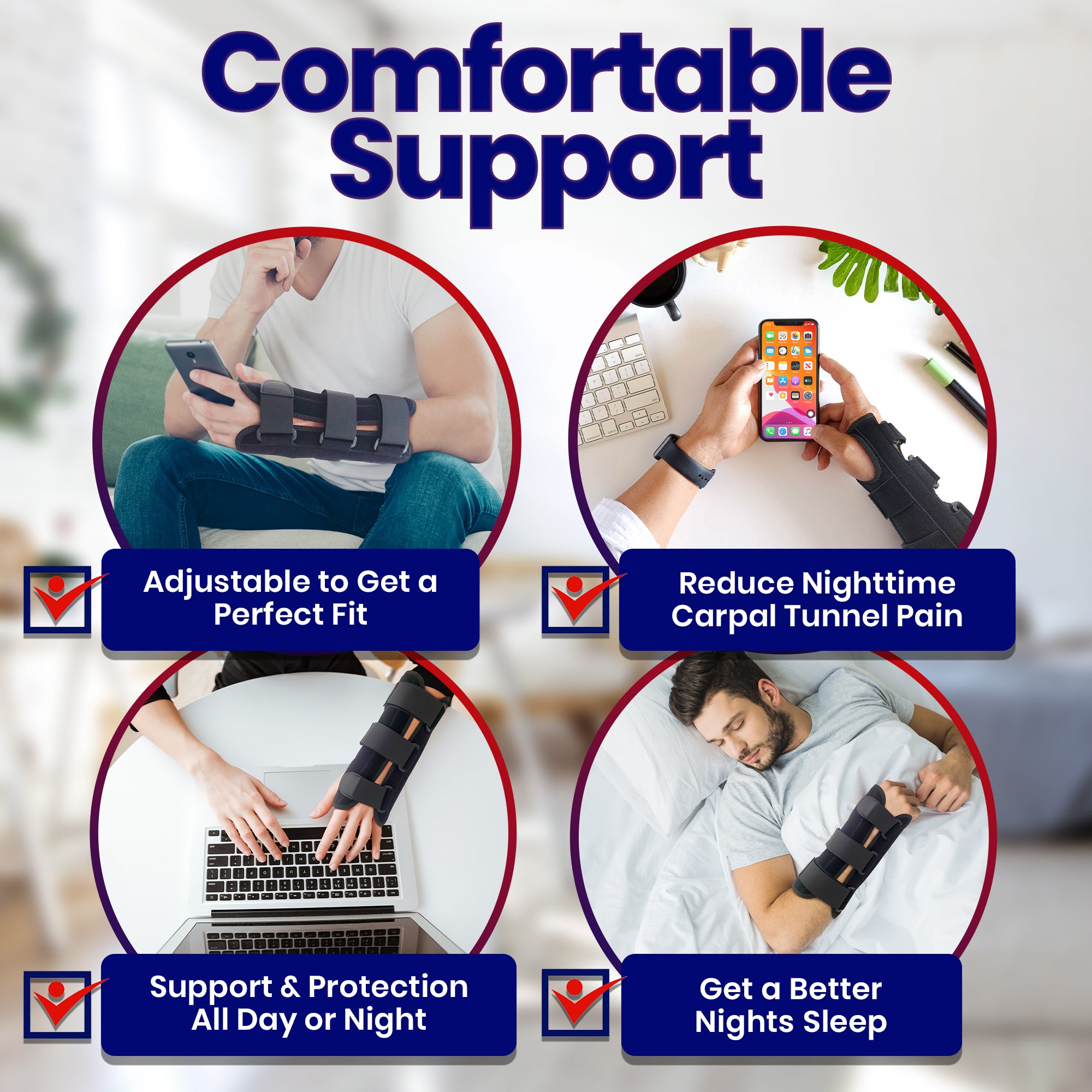 Wrist Pain Comes in Many Forms – Stretched Wrist Muscles, Injury, Imporper Wrist Use, and So Much More. No Matter What Source of Pain, the WristRim Guarantees to Encourage Proper Wrist Use and Support So You can Once Again Go Back to Your Usual Activities without Wrist Pain
Whether you need wrist support while sleeping, additional healing support for your injured wrist, just better wrist protection when typing all day on your computer, then this is the wrist brace for you!
The brace is developed by specialized doctors and surgeons and made with the latest technology and materials to provide the best support to date.
Studies show that wearing a brace or splint at night has a good effect and is very helpful. You may find relief wearing a brace during the day as well. Especially for activities that trigger flare-ups. Repeated motions and extra strain on your wrist can make symptoms worse. So if your job allows for it, wear a brace at work and reap the benefits soon.
Whether you're looking for a wrist brace for prevention of pain, or you're searching for one to relieve wrist sprain, carpal tunnel syndrome, and the painful effects of wrist surgery, you can trust the WristRim.
The WristRim is Best For:
Painful Wrists, Hands or Forearm
Carpel Tunnel Syndrome, RSI Nerve Pain
Wrist Injury Protection and Stability
Reduce Wrist Joint Stress and Fatigue
Arthritis, Rheumatoid, Psoriatic, Osteoporosis, Tendonitis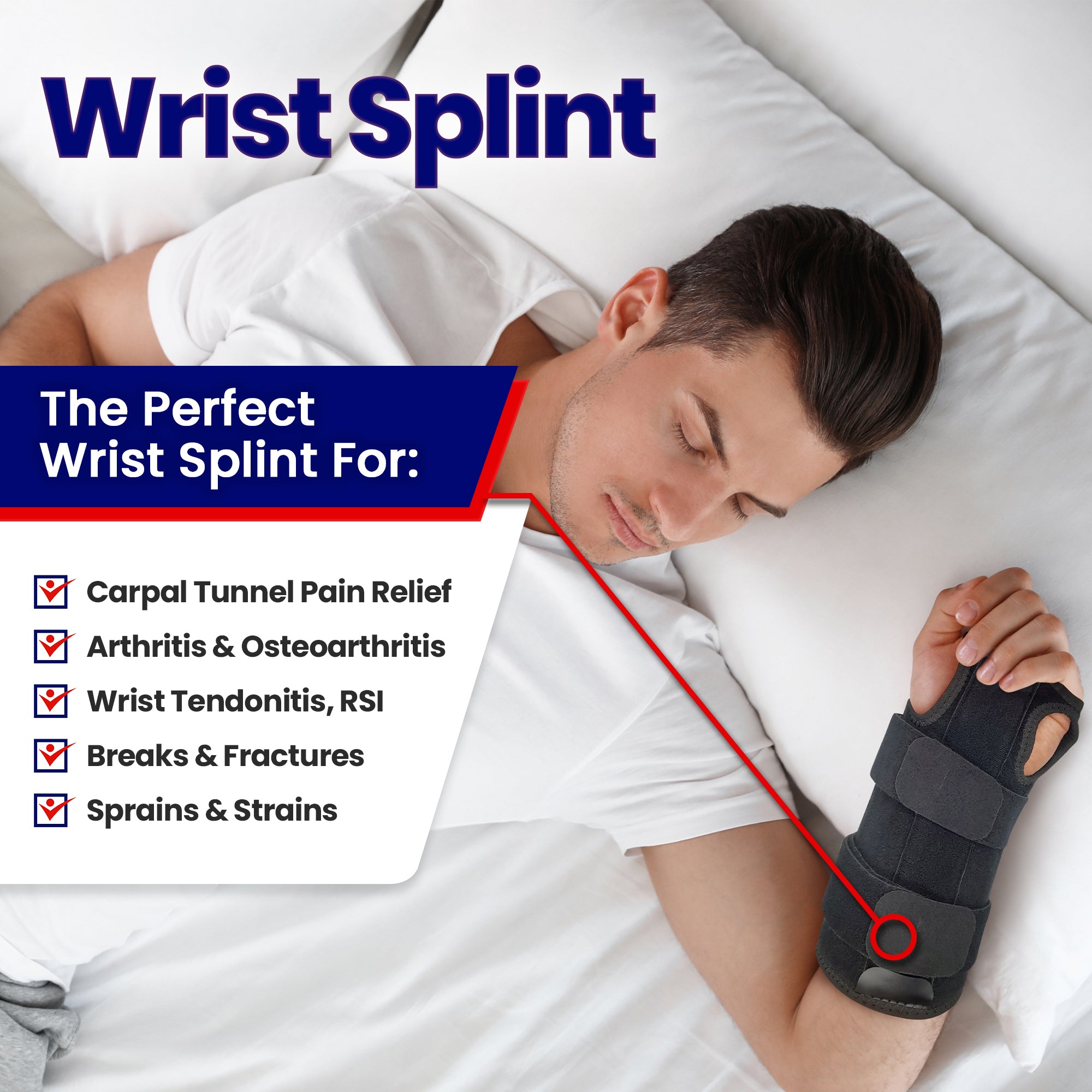 WristRim Wrist Brace Features for Pain Prevention, Muscle Support, and Injury Healing
✅ Designed by doctors and actual experts so you can receive optimum support for pain relief! The WristRim has been designed, tested, and quality-checked by doctors and physical therapists to ensure that you get stellar wrist support that can eliminate pain and prevent it from ever happening.
✅ Provides support for all types of wrist issues. The WristRim can target weak wrists that are prone to spraining. It can also support the wrist to prevent further pain caused by carpal tunnel, RSI nerve pain, wrist stress, and aches caused by arthritis.
✅ Comes with extra straps to increase compression to minimize pain and further injury. Compression helps a lot in preventing the injury from getting worse, and minimizing pain from increasing. The WristRim's extra straps encourages optimal compression to also encourage proper blood circulation.
✅ Straps hold on securely, and does not move or shift throughout the day or night. Since compression is crucial with wrist support, the designers of the WristRim ensured that the straps stay in place so you won't lose the essential wrist support.
✅ A wrist brace you can use for both left and right hand. Unlike regular wrist braces that can only cover one hand, the WristRim can cover both. You don't need to buy multiple wrist braces!
✅ Aids in helping you achieve great sleep by making your hand go in the optimum neutral position. . Sleep is the number one culprit of wrist pain. When the wrist doesn't get enough blood circulation, or when the muscles are in a compromised position, it can result in pain. The WristRim prevents this from happening by helping your hand achieve the optimum position.
✅ Completely breathable. You won't have to worry about getting your hand into all-day discomfort. The WristRim is 100% breathable so you can enjoy wrist support without the sticky, icky feeling.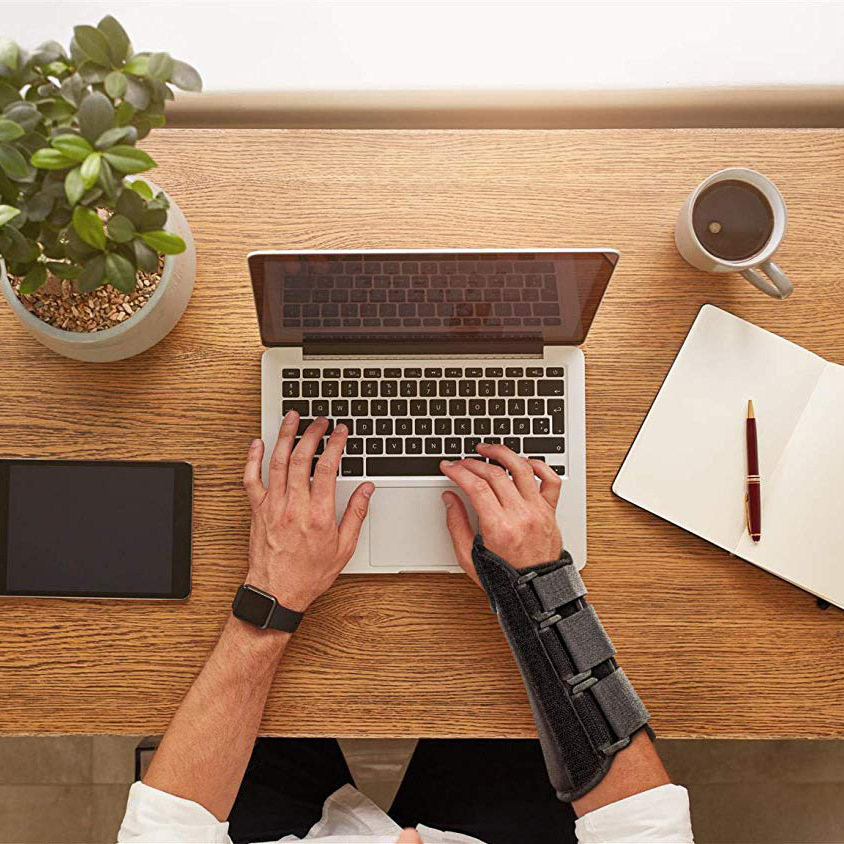 Size Guide
To order the correct size, measure your wrist circumference and use the following as a guide:
Size                 Wrist Circumference
S:                      5.1-6.2in
M:                       6.2-7.4in
L:                        above7.4in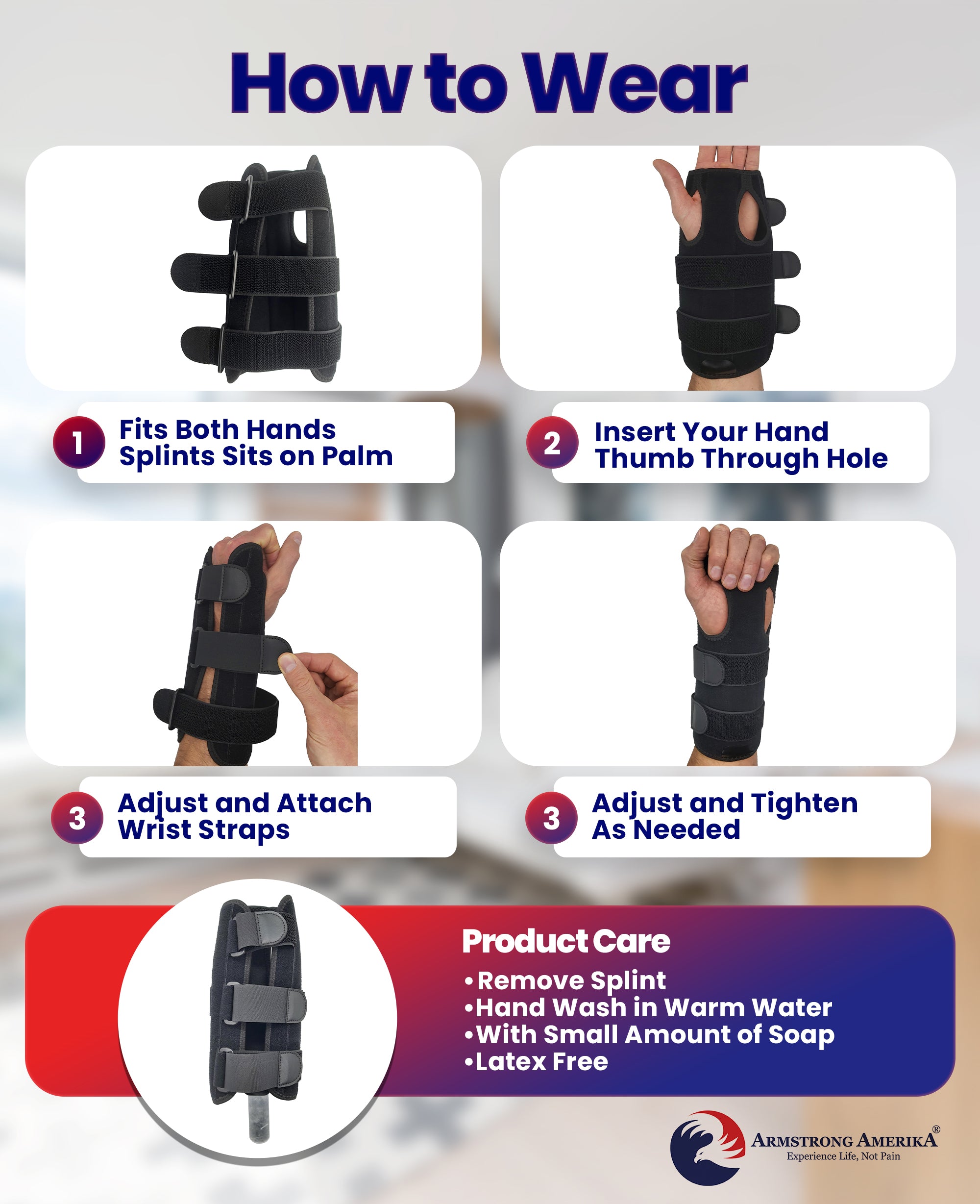 Why You Love Your Wrist Brace
 Quality Materials and Stitching
Adjustable Fitting Wrist Compression
 Unisex, Comfortable, Breathable
Removeable and Adjust Splint
Reversible Deign Fit Both Left or Right Hands
Stabilize and Immobilize Your Wrist or Forearm Injury to Reduce Strain and Stress on Your Painful Wrist Muscles, Joints and Nerves
If you suffer from carpal tunnel syndrome, arthritis, rheumatoid arthritis or just feel pain in your hands and wrist and are unable to pick up things or drop them more frequently, it's time to take action.