EXPERIENCE THE ORIGINAL ACUPRESSURE MAT
Acupressure Mats are designed to produce similar results as acupressure massage, which significantly relieves pain and releases muscle tension in the body. This ancient Chinese therapy is a great method to relax, unwind, and recover from pain, stress, and anxiety at home.
Our TouchPoint Massage Mat Set comprises both an acupressure mat and pillow to help stimulate countless acupressure points on the body. And using it regularly can provide excellent results, such as increasing the production of endorphins, which is the bind that stimulates the mu-opioid (mu) receptors in the brain, which are our body's natural pain-killers. Endorphins are also known as the "feel-good hormones" since they can improve your sleep and make you feel happy.
With TouchPoint at your home, you can have a quick and easy way to relieve pain, boost mental health, and even assist in your weight management process. It's also lightweight and easy to carry, perfect for people who like to meditate or do yoga outdoors.
Love your body and get TouchPoint Massage Mat Set today!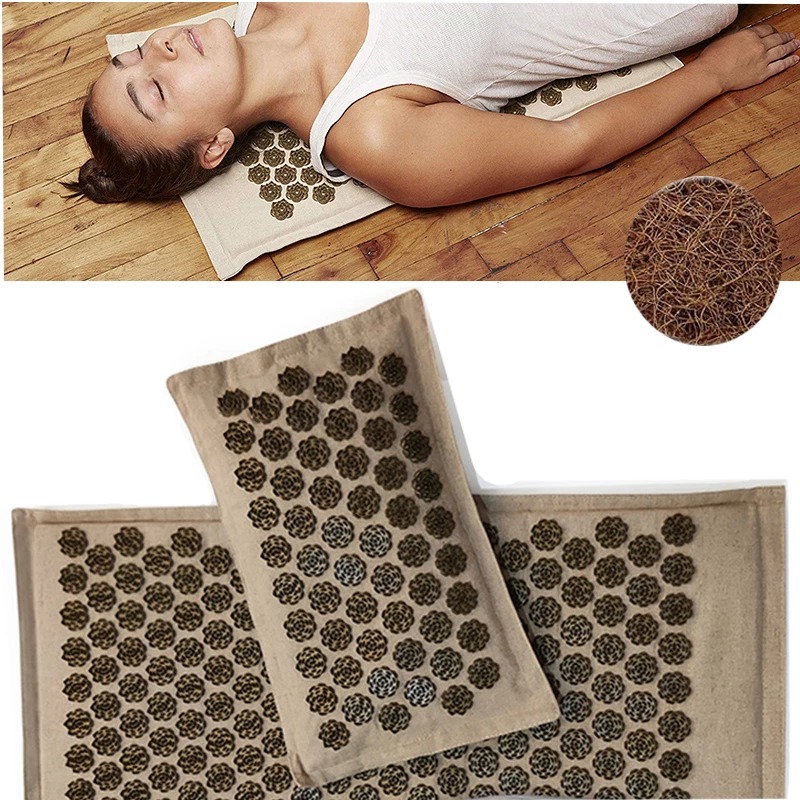 Description:
AFFORDABLE ACUPRESSURE MAT

: Our TouchPoint Acupressure Mat is your effective and affordable treatment for back pain, neck pain, arthritis aches and pains, insomnia, and more at home!

ERGONOMIC DESIGN

: This modern design allows the mat to trigger the body's self-healing mechanisms for radiant health.

CONVENIENT PACKAGING

: Allowing you to experience the health and meditation benefits of acupressure anywhere.
PROVIDES LASTING EFFECTS: This acupressure mat lowers the "stress hormone" cortisol while releasing endorphins and creating an overall positive and relaxed state of mind that lasts throughout your day.

EASY TO CLEAN AND MAINTAIN

: This sleek and effortless design makes cleaning easy! Brush with detergent, rinse and hang dry.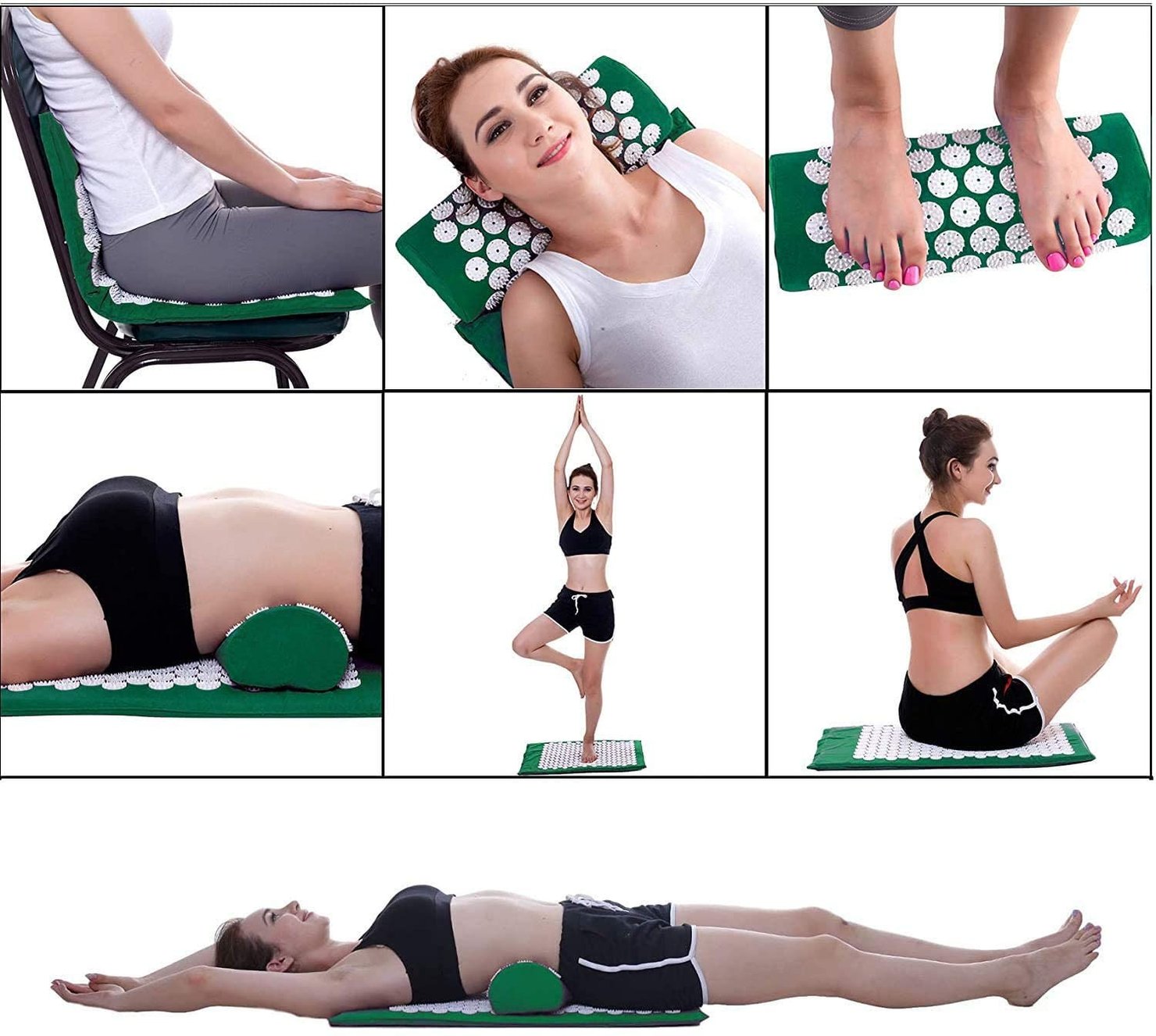 Features:
It takes only 5-30 minutes a day to immediately relieve back and neck pain.
These high-quality acupressure mats have deeper and stronger acupressure points, which can provide more lasting effects.
The tip of the cushion can stimulate blood flow, circulation, and energy.
Acupressure can relieve pain and tension, thus reducing natural stress.
Promote the relaxation of the whole body and bring a calm feeling to the brain.
It can relieve back and neck pain, migraine, headache, sciatica, and nerve pain.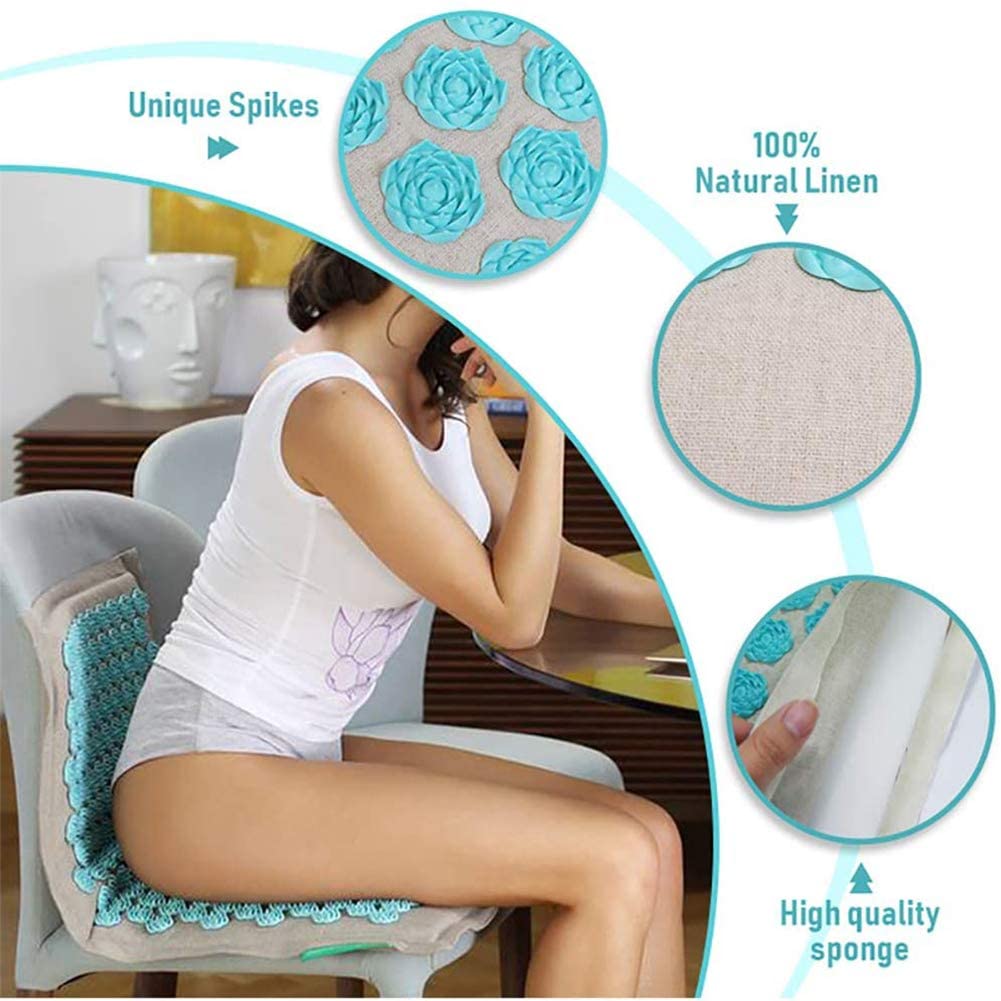 Specifications:
Material: linen
Mat material: coconut fiber
Filler: buckwheat shell
Size: cushion 74*44cm, pillow 38*25cm