Step right up, folks! Have we got a treat for you today! You know those days when your feet feel like they've been trudging through the Sahara desert, climbed Mount Everest, and then decided to run a marathon? Yeah, we've all been there. But what if we told you that relief is just a step away? Enter the SootheStep Plantar Fasciiti Insoles – your feet's new best friend!
Imagine slipping your tired, aching feet into your shoes and feeling like you're walking on a cloud. Sounds dreamy, right? Well, with these orthotic high arch support insoles, that dream can become a reality. Designed for flat feet and arch pain, these insoles are like a spa day for your feet, but without the cucumber slices and fluffy robes.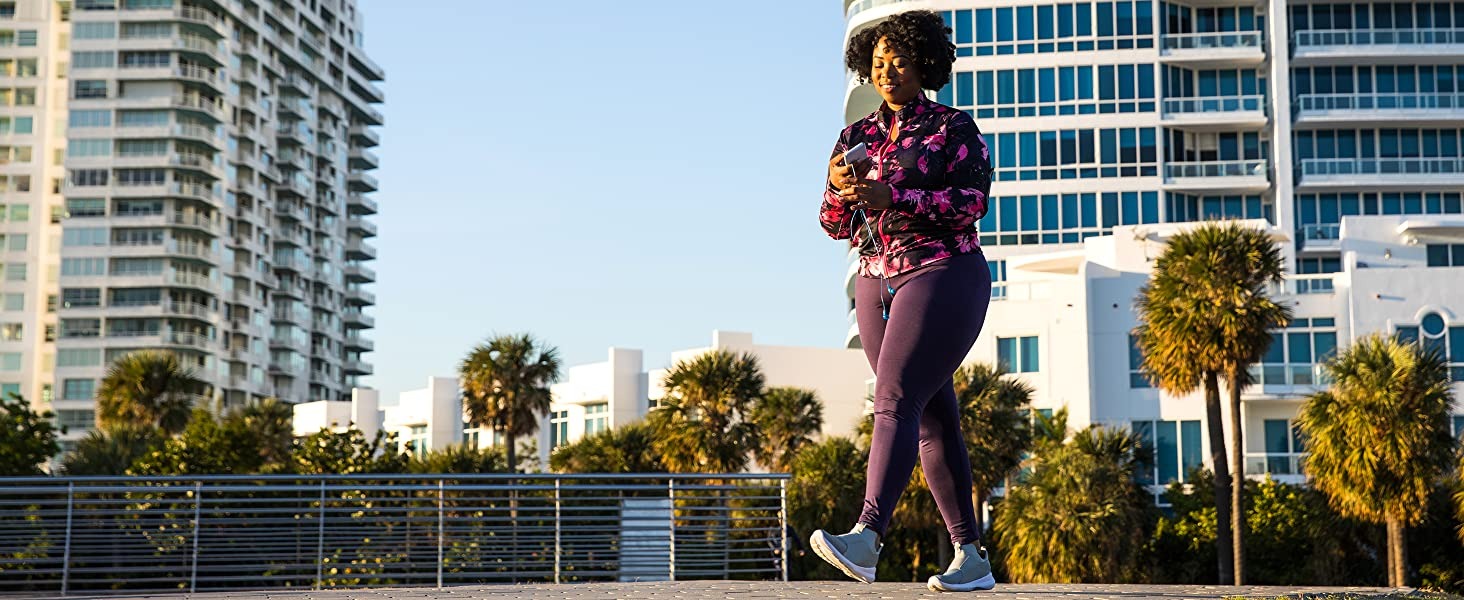 But wait, there's more! These aren't just any insoles. They're the superhero of insoles, the kind that swoops in to save the day when your feet are crying out for mercy. They're the heavy-duty, hard-working, never-let-you-down kind of insoles that your feet have been dreaming of. So, why wait? Give your feet the love they deserve with SootheStep Plantar Fasciiti Insoles. After all, happy feet make for a happy life!
Stand Tall, Stand Strong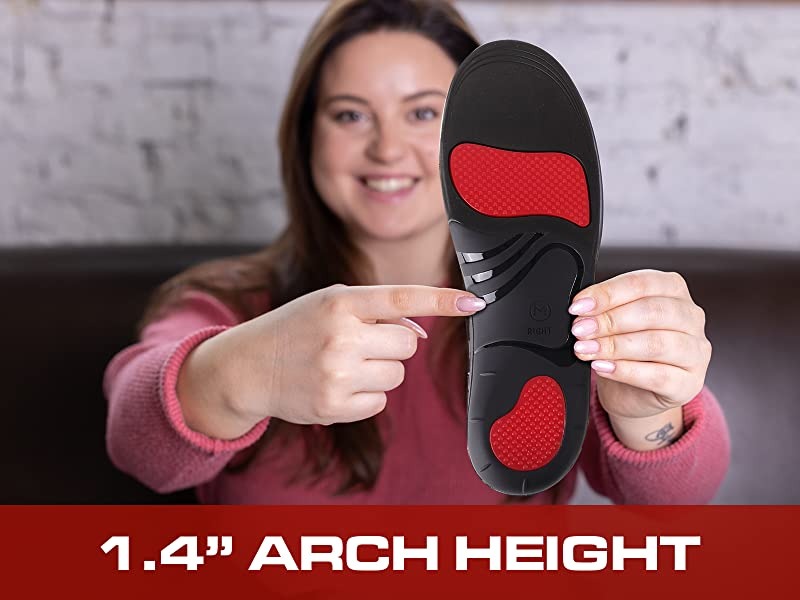 With a 1.4″ arch height, these insoles provide stability and reduce the risk of injury or strain. It's like having a personal foot bodyguard, keeping you safe and secure with every step you take.
Alignment is Everything
These insoles promote proper foot alignment. It's like having a yoga instructor for your feet, guiding them into the perfect pose for ultimate comfort and balance.
Say Goodbye to Discomfort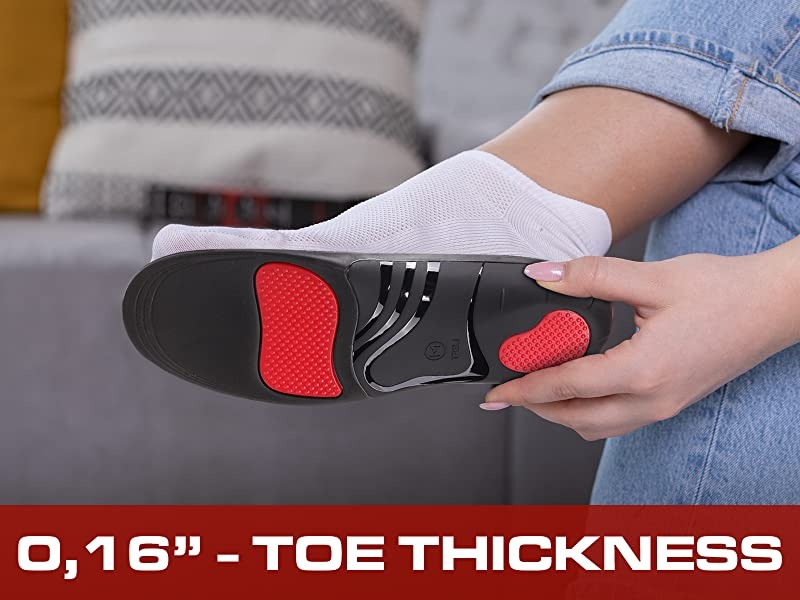 Prevent discomfort and stay on your feet longer with greater ease. It's like your feet are on a permanent vacation, sipping cocktails by the pool while you go about your day.
Built to Last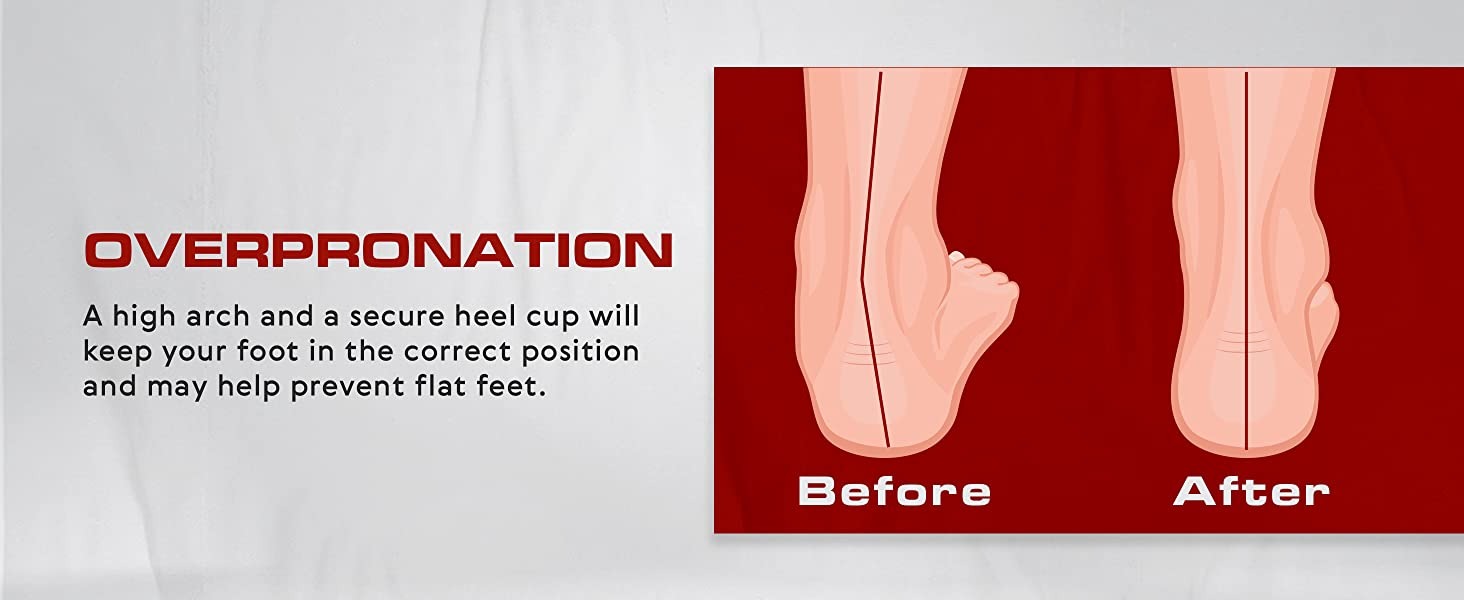 With a durability of 6+ months, these insoles are the marathon runners of foot support. They're in it for the long haul, ready to go the distance with you.
A Perfect Fit for Loose Shoes
With a thickness of 0.16″, these insoles are an excellent option for loose-fitting shoes. It's like having a tailor-made suit, but for your feet. Classy, comfortable, and oh so chic.
Full Body Realign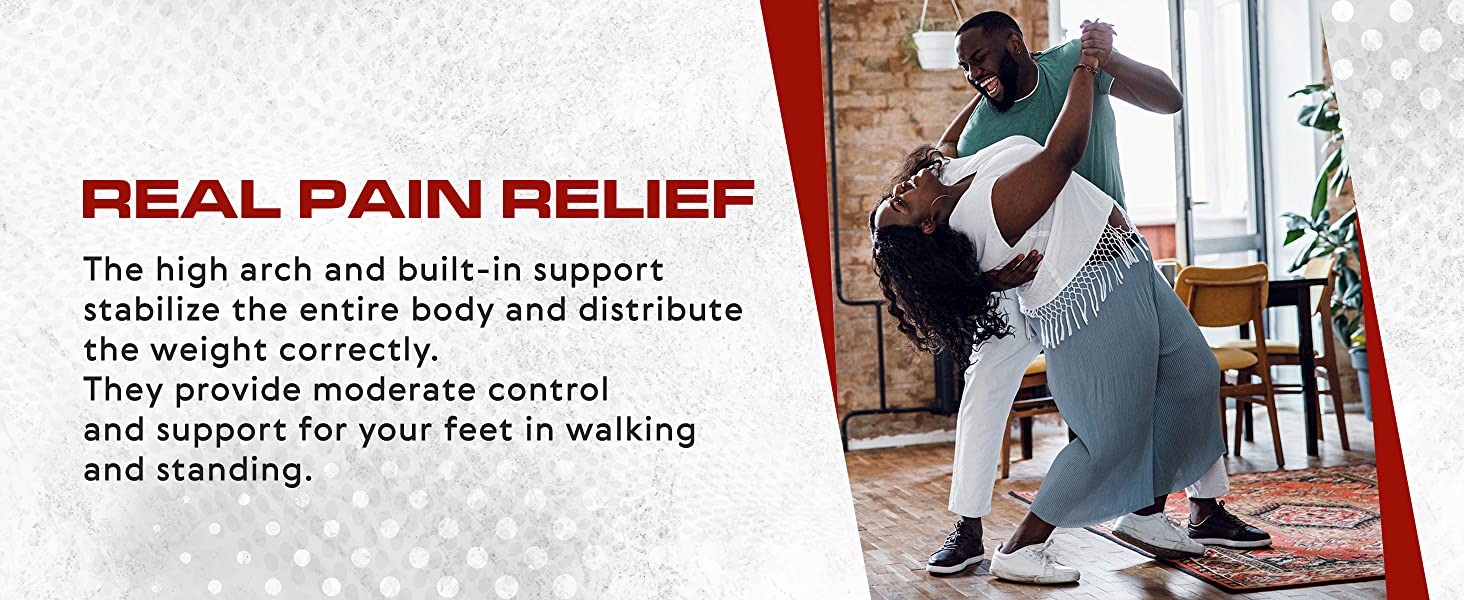 These insoles help realign your whole body, distribute load evenly across the spine and joints, and reduce foot pressure. It's like having a chiropractor in your shoe, working magic on your body alignment with every step.
Pain Relief for the Win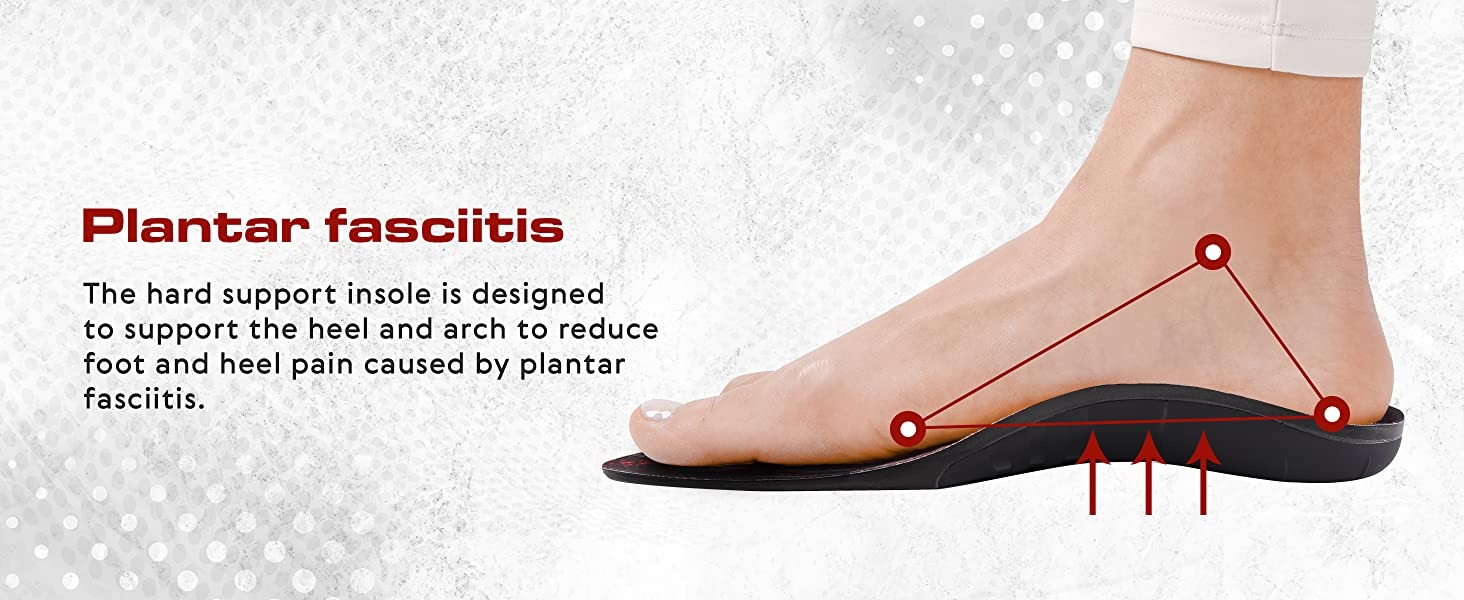 These insoles are a godsend for people suffering from lower back pain, foot and leg fatigue. It's like having a personal masseuse kneading away your aches and pains, leaving you refreshed and ready to take on the world.
Heavy-Duty Support
Can withstand 220 lbs+, providing cushioning for the heel and forefoot. It's like having a personal trainer for your feet, helping them lift weights and build strength.
Shock Absorber Extraordinaire
Special gel pads absorb shock and keep the foot secure. It's like having an airbag for your feet, providing a soft landing even on the roughest terrains.
One Size Fits Most
Designed to fit most types of shoes and available in various sizes. It's like having a universal remote for your footwear, compatible with almost everything in your shoe rack.
Energizer Bunny Feet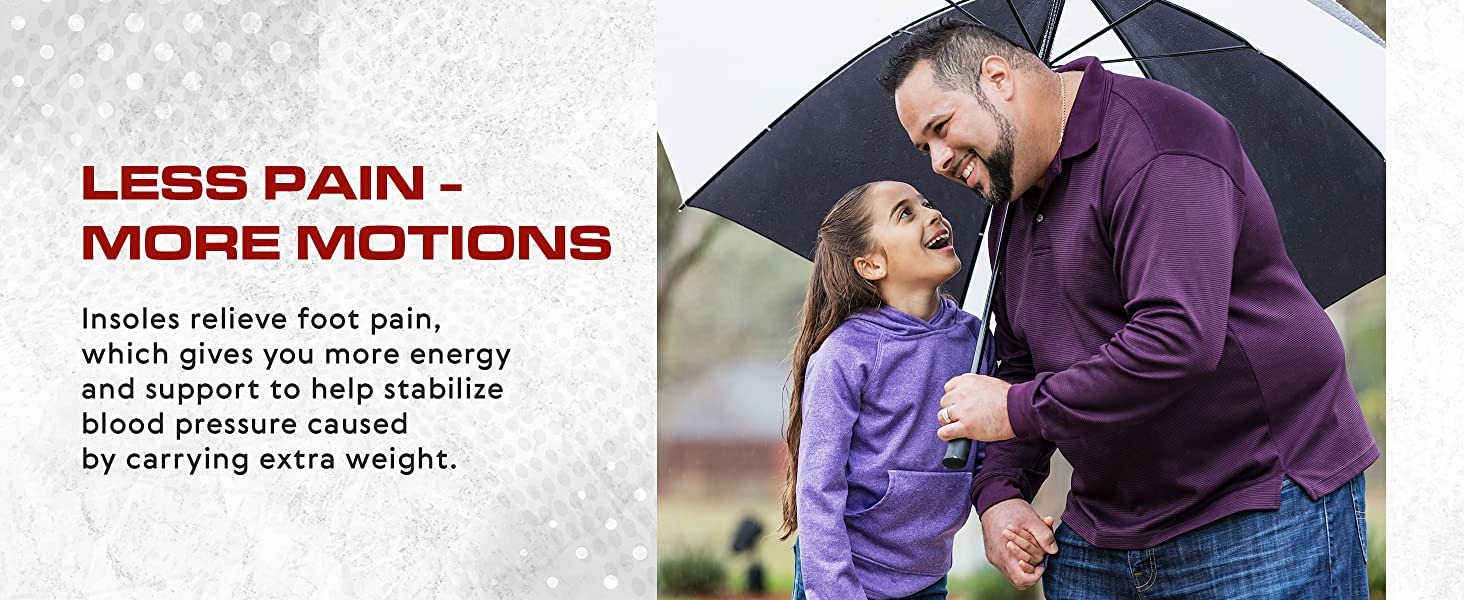 These insoles are designed to improve foot function and promote a more efficient gait, reducing fatigue and helping you stay energized. It's like having a double shot of espresso for your feet, keeping them buzzing with energy all day long.
So, what are you waiting for? It's time to give your feet the VIP treatment they deserve. With SootheStep Plantar Fasciiti Insoles, every step will feel like a walk in the park. But don't just take our word for it. Slip these bad boys into your shoes and feel the difference for yourself.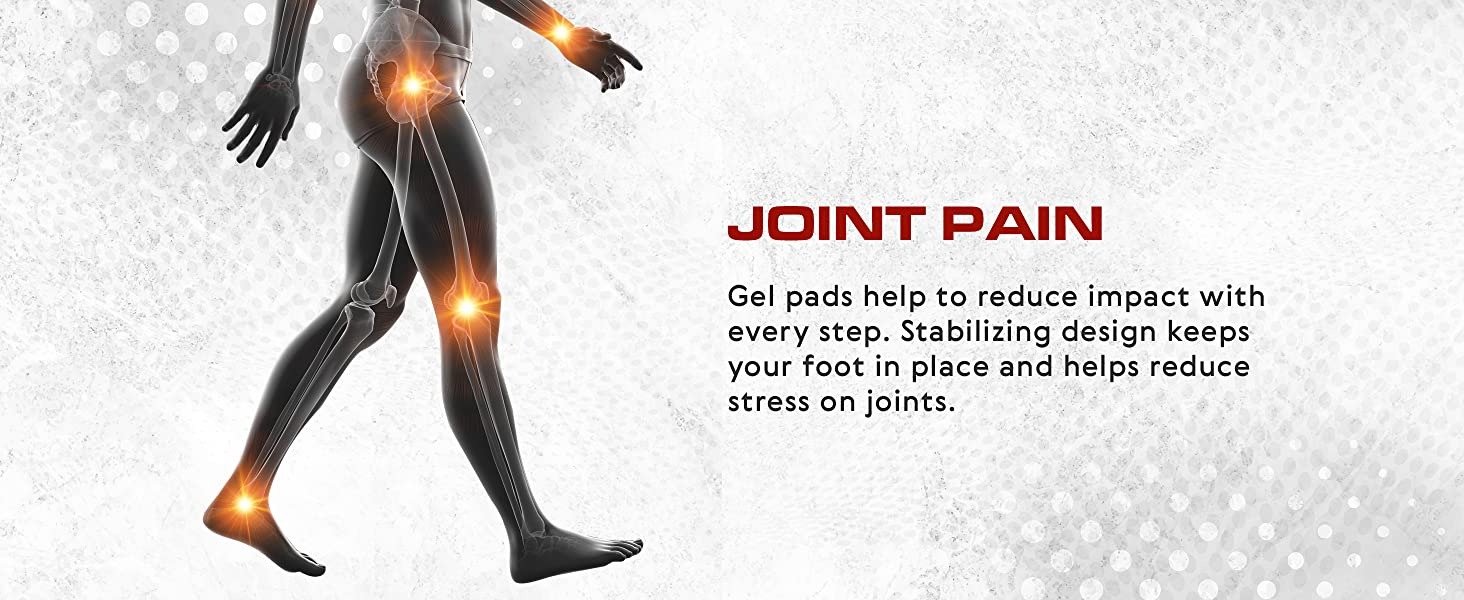 Remember, life's too short for uncomfortable shoes. And with these insoles, you won't have to compromise comfort for style. So, go ahead, click that 'Add to Cart' button. Your feet will thank you. And hey, while you're at it, why not grab a pair for a friend too? After all, nothing says 'I care' like the gift of happy, comfortable feet!
Technical Specifications
For those of you who love to know the ins and outs of everything you buy, here's a quick rundown of the technical specs of our SootheStep Plantar Fasciiti Insoles:
Arch Height: 1.4 inches. That's the perfect height to cradle your foot and provide the stability you need.
Thickness: 0.16 inches. Just the right thickness to fit into those loose shoes and provide the comfort you need.
Durability: These insoles are built to last, with a lifespan of 6+ months. That's half a year of comfort, folks!
Weight Capacity: These insoles can withstand 220 lbs+, providing the support you need, no matter what.
Sizes: Available in various sizes to fit most feet. Because we believe in comfort for all!
Material: Made with strong TPU, a shock-absorbing memory foam base, and built-in heel support. It's like a luxury suite, but for your feet.
So there you have it, folks. The SootheStep Plantar Fasciiti Insoles – the ultimate in foot comfort and support. Don't just stand there, get stepping with SootheStep!