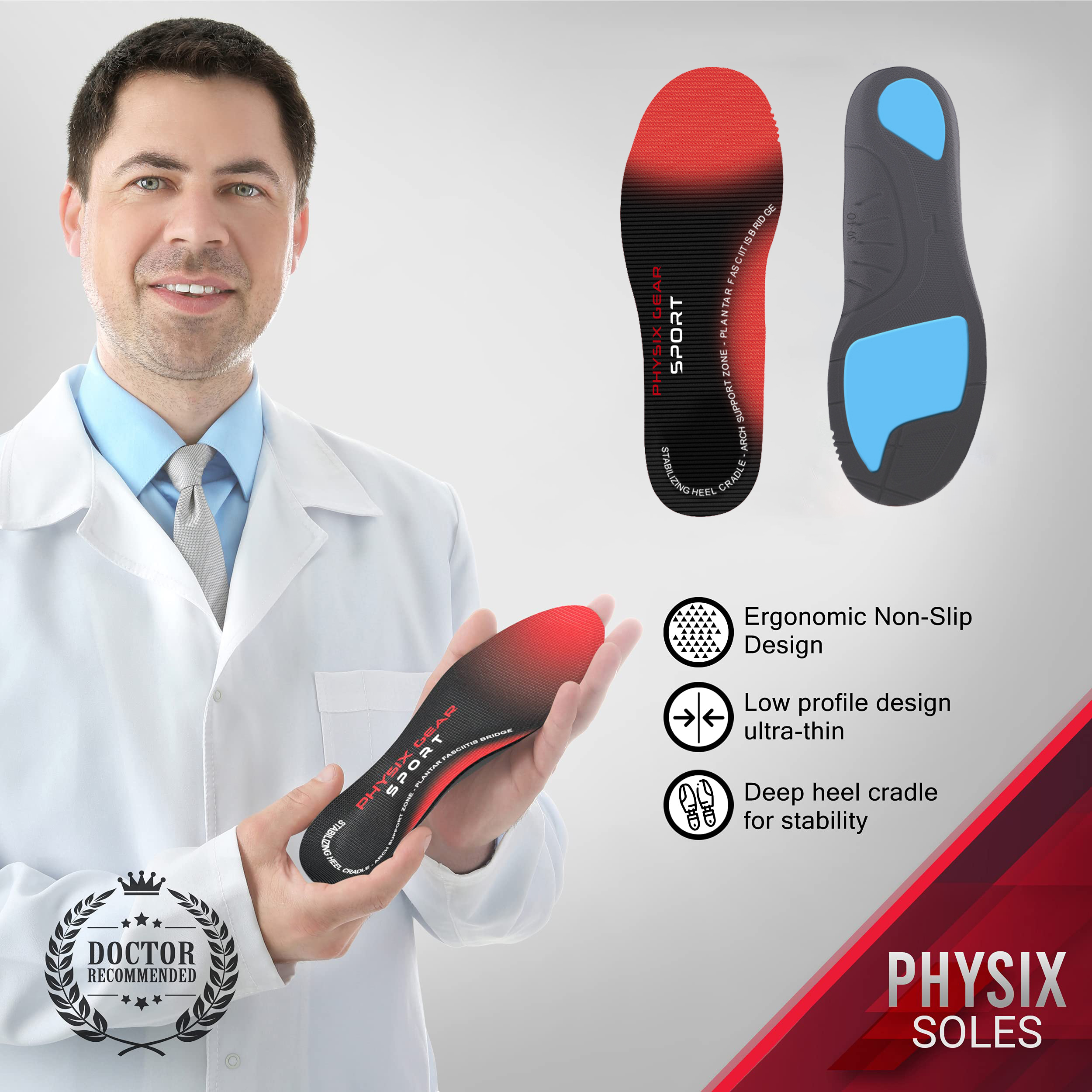 Attention all individuals who suffer from foot discomfort and pain! Say hello to StepFlex Arch Support Insoles, the ultimate solution for plantar fasciitis relief!
Our ergonomically designed insoles provide maximum performance for both men and women. Our dual-layer cushioning, featuring a durable EVA foam base and Variable Cushioning Technology, delivers long-lasting comfort and targeted cushioning to the heel and foot ball. Say goodbye to foot strain and discomfort as our insoles realign the feet and control excess pronation, resulting in improved stability, balance, and increased running efficiency.
Why settle for discomfort when you can have the best shoe inserts for your needs? Our unique Orthotic Inserts and Shoe Insoles relieve and prevent all types of foot injuries such as Foot and Heel Strain, Heel Spurs, Plantar Fasciitis, Flat Feet, Ball of Foot Strain, Achilles Tendonitis, and Iliotibial Band Syndrome.
Our high arch insoles are the soothing solution for Flat Feet, Runner's Knee, Overpronation, Shin Splints, and Achilles Tendonitis. Our plantar fasciitis insoles relieve Metatarsal Arch and Heel Aches, Metatarsalgia (Ball of Foot Pain), Patellofemoral Syndrome (Knee Pain), and Low Back Pain.
Our insoles are low profile, lightweight, and ultra-thin, ensuring they won't alter the way your shoe fits. With an ergonomic, non-slip design, our insoles provide added support and stability, and each insole has a non-slip heel to hold it securely in place throughout the day.
Our inserts are made of the highest quality materials, featuring Dual Base Layered High-Performance EVA foam and PU material that helps correct abnormal walking patterns, relieves metatarsalgia, heel spurs, and knee pain. The deep heel cradle ensures your feet get the tender loving care they deserve, use after use.
Unlike other known brands of flat feet insoles, our insoles stay put while you're active at work, standing, walking, or even hiking! Ideal for those on their feet for long periods, our insoles are perfect for nurses, retail employees, sports, camping, hiking, running, and more.
Say hello to a stress-free and relaxed daily routine with StepFlex Arch Support Insoles. Get your pair today and start experiencing the comfort, stability, and performance you deserve!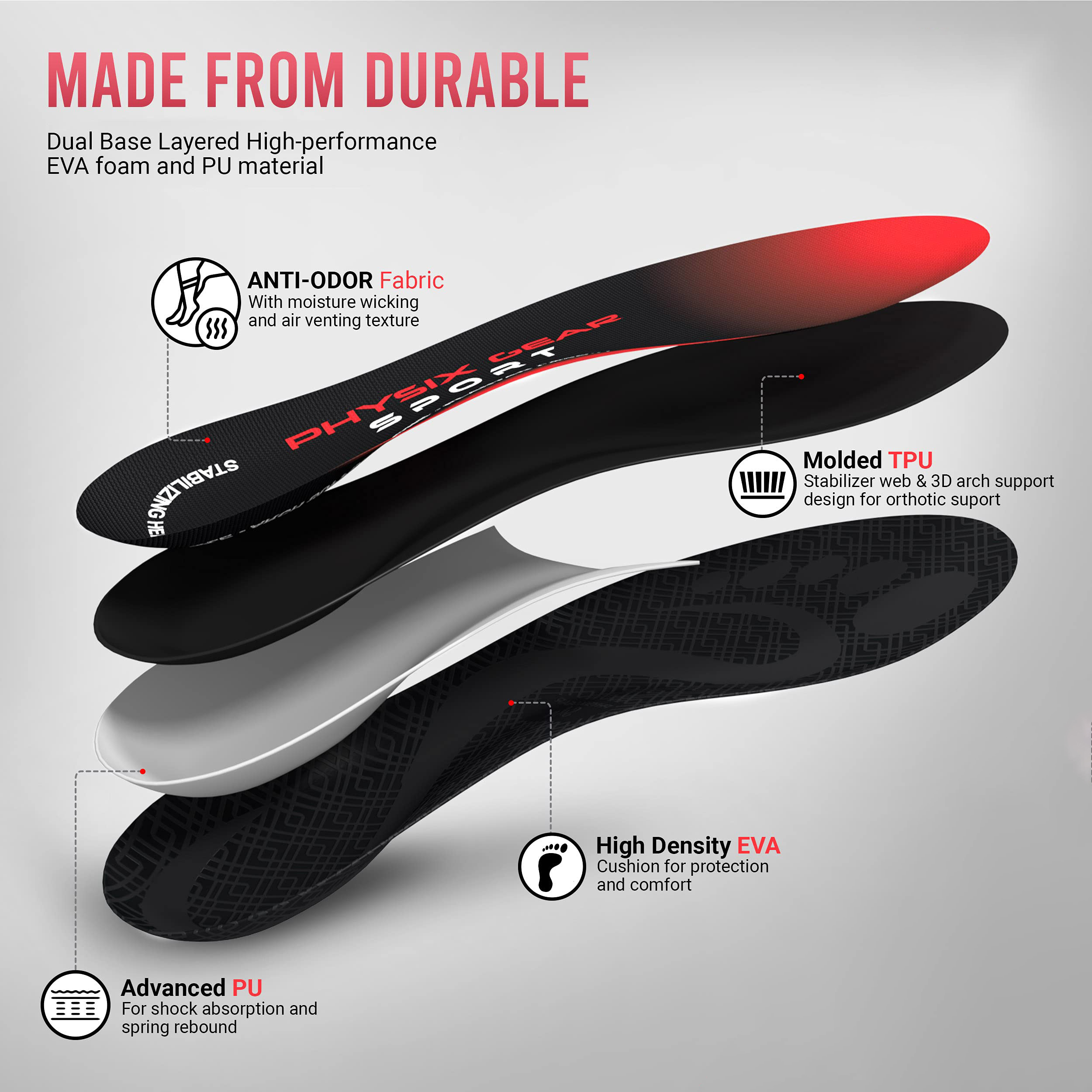 Size Chart
36: Men's 3 | Women's 5.5
37: Men's 4 | Women's 6.5
38: Men's 5 | Women's 7.5
39:Men's 6 | Women's 8.5
40: Men's 7 | Women's 9.5
41: Men's 8 | Women's 10.5
42: Men's 9 | Women's 11.5
43: Men's 10 | Women's 12.5
44: Men's 11 | Women's 13.5