Want to always hear and monitor your baby's healthy beating heart anytime and anywhere?
This handheld Pocket Knock Fetal Doppler applicable for pregnant women into 12 weeks of pregnancy is ideal to safely check and listen to the fetal heart beat. It is designed to adopt Doppler principles, with ultralow and ultrasound output intensity and high sensitivity ultrasound transducer. The small handheld device features quality design and ease of use. The PocketKnock is intended for pregnant woman to do self-check at home, not for medical diagnostics.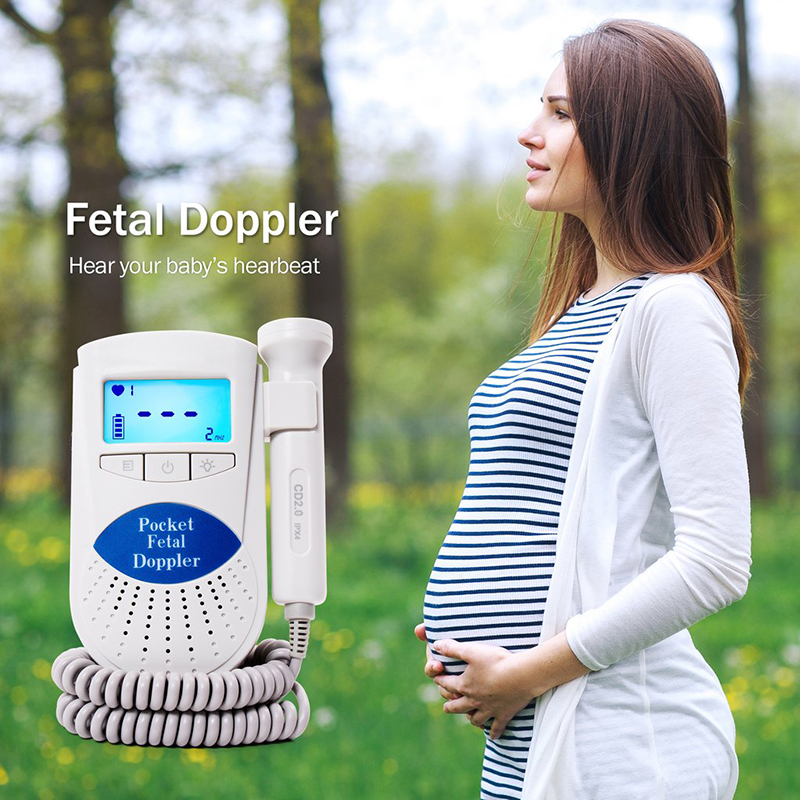 Feature
Easy to use and high performance baby heart monitor
FHR( Fetal Heart Rate) – Heart Wave – Angel Sound – Professional 2MHZ Detector – Warning System
It Has 3 Heartbeat Doppler Processing Modes: Real-Time FHR fetal Heart Rate Display Mode , Averaged FHR (8 Beats) Display Mode
Manual mode
Easy to see Doppler Fetal Heart Rate and built in-real time LCD screen
Auto power off which saves battery life. Can be used by professionals.
The probe has bending structure which is easy to operate and can increase the ease of the pregnant women
Obstetricians And Midwives Have Used These Devices For Years As An Effective Means Of Evaluating Fetal Condition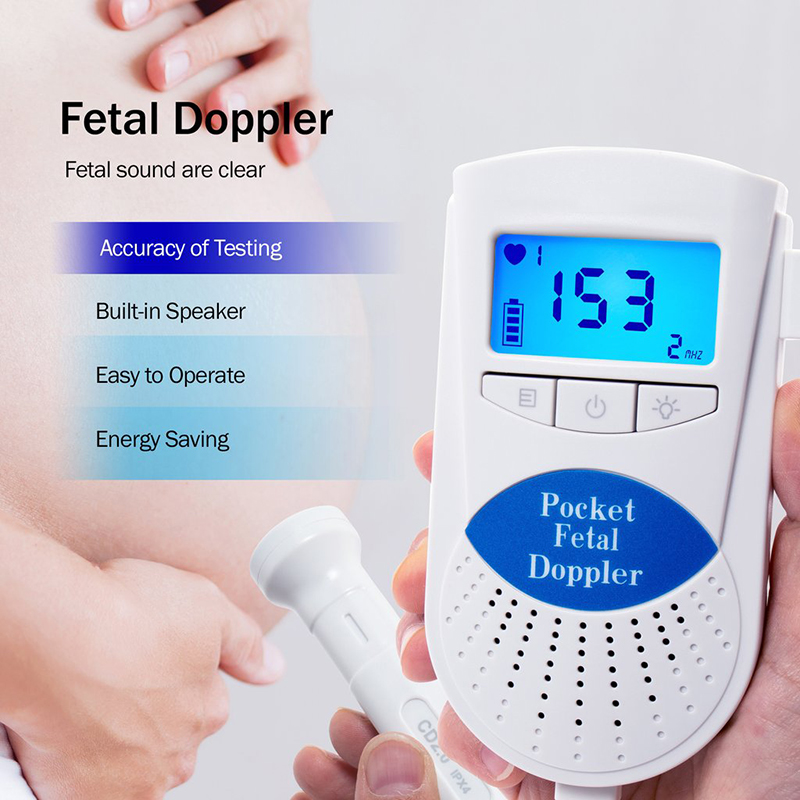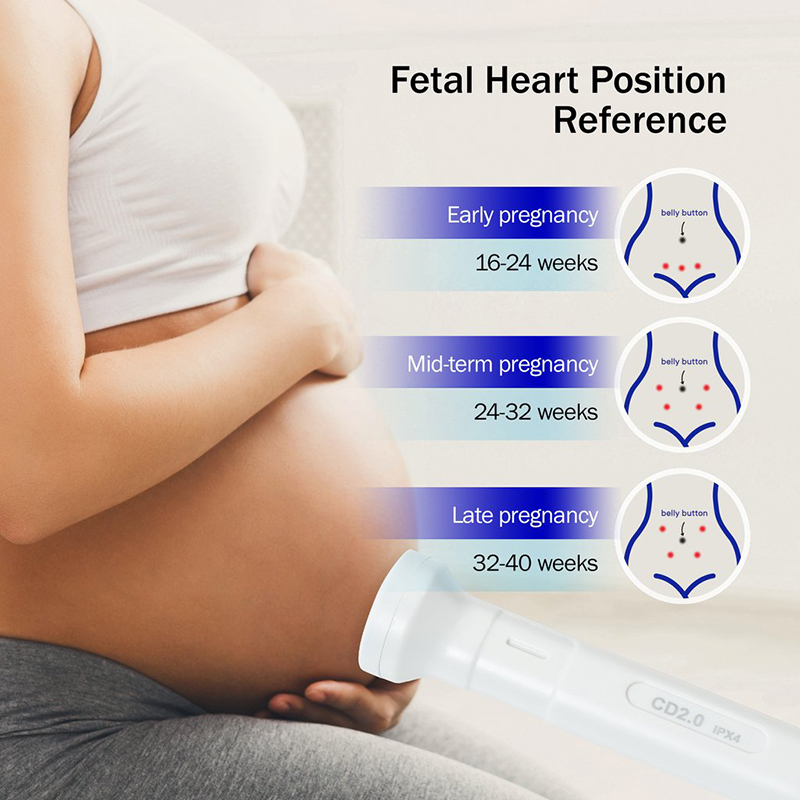 Portable Pocket Fetal Doppler
Accuracy of testing, fetal sounds are very clear
Small size
Easy to operate
Energy saving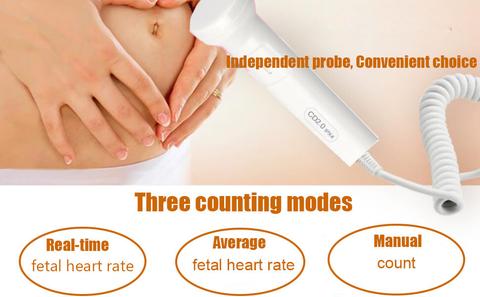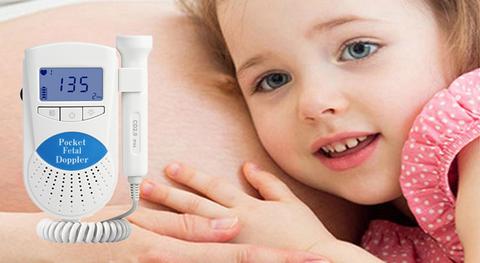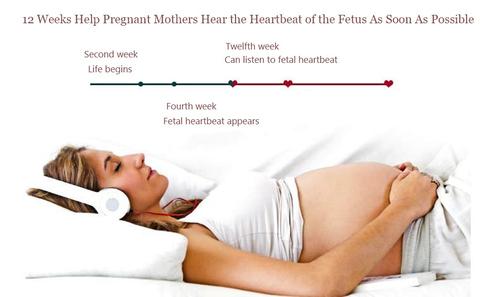 Listen And Record Fetal Sounds
Now you could listen and record your unborn baby's heart sounds beat in the comforts of your home. Enjoy the amazing experience of hearing your baby's heart sound and hiccups, even record them to share with families and friends in the future.