2021 TOP-RATED FETAL DOPPLER 🎁
WHY CHOOSE IT?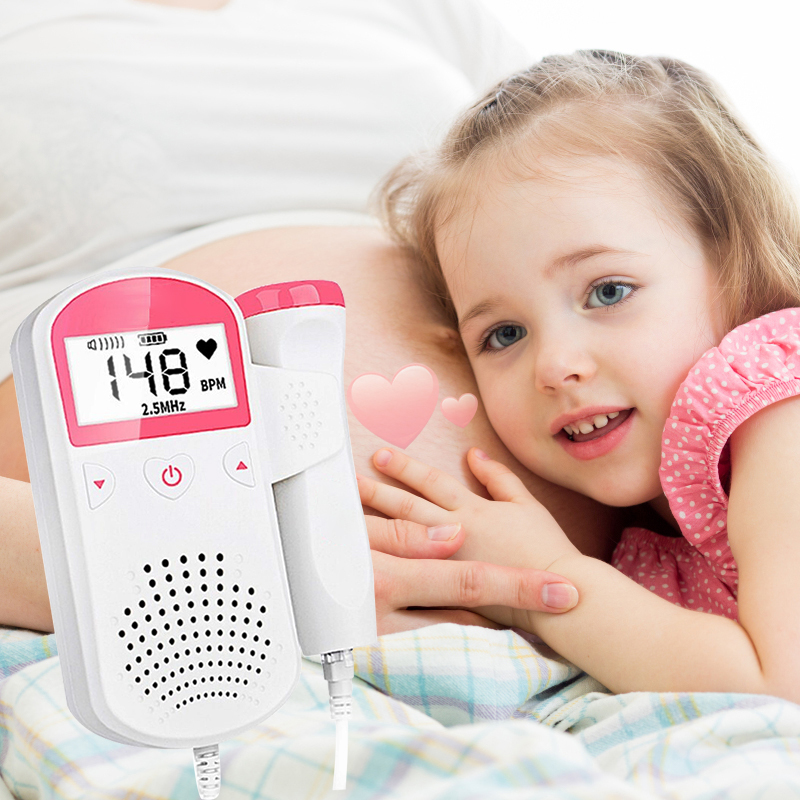 The NatalTup Fetal Doppler is the new trend! Its unique, portable design allows for it to be used anywhere! It is designed to be compact and powerful as it uses over 2.5 MHz of accuracy to find fetal heartbeats! Its transducer uses outside noise-canceling technology to prioritize heartbeat sounds. It is also portable so it may be used almost anywhere, making it a great fetal doppler and handheld doppler!
So no matter who you are, having the NatalTup is a must! With its advanced high sensitivity transducer, fetal heartbeats may be found in minutes. It also allows for 2 means of hearing, whether earbuds or on speaker mode. The volume level is also adjustable, making this the perfect fetal doppler or prenatal doppler to be used anywhere as it is the battery by 2 x AA powered!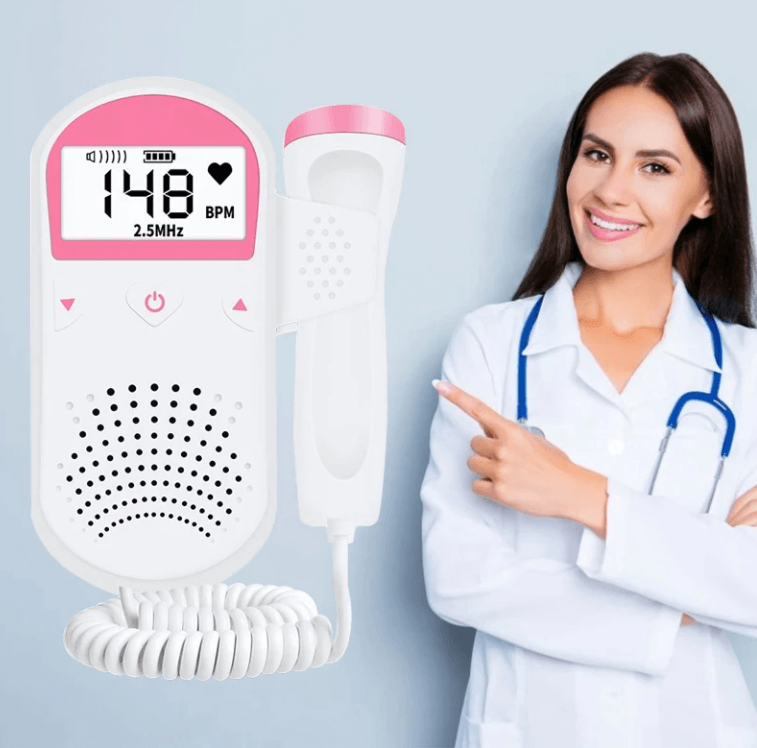 _____
HIGH SENSITIVITY TRANSDUCER!
Now you will be able to use the NatalTup Baby Doppler anywhere as it uses a high-sensitivity tracking transducer, allowing for outside sound blockage, so heartbeat sounds are prioritized, thus making this doppler the perfect baby doppler!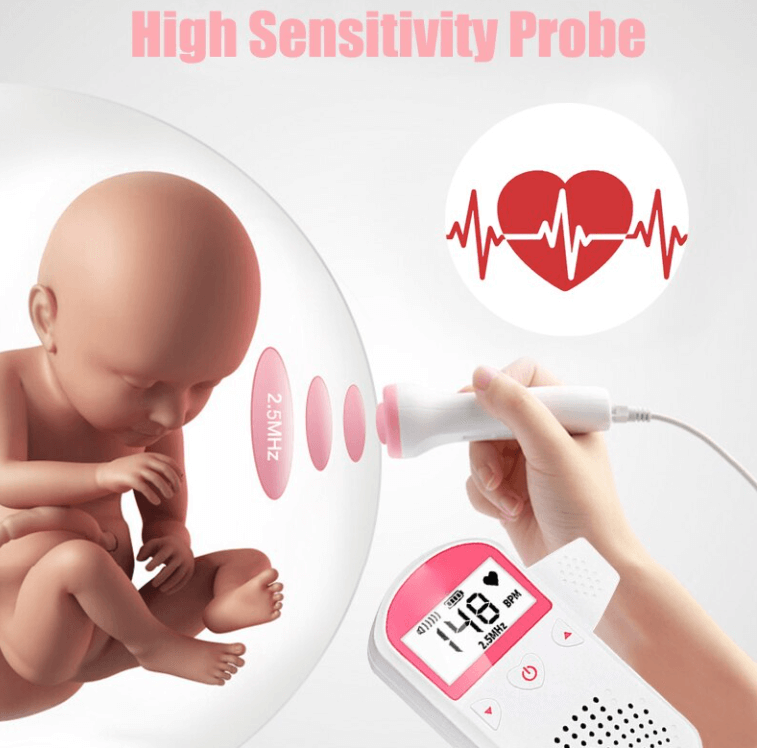 2 ADJUSTABLE HEARING MODES!
The NatalTup Fetal Doppler is designed for your tiny baby's heartbeats to be heard on speaker or through audio inputs, so you can wear earbuds or listen to heartbeats on speaker! With adjustable volume levels, this makes this handheld fetal doppler perfect for listening almost anywhere, without disturbing others.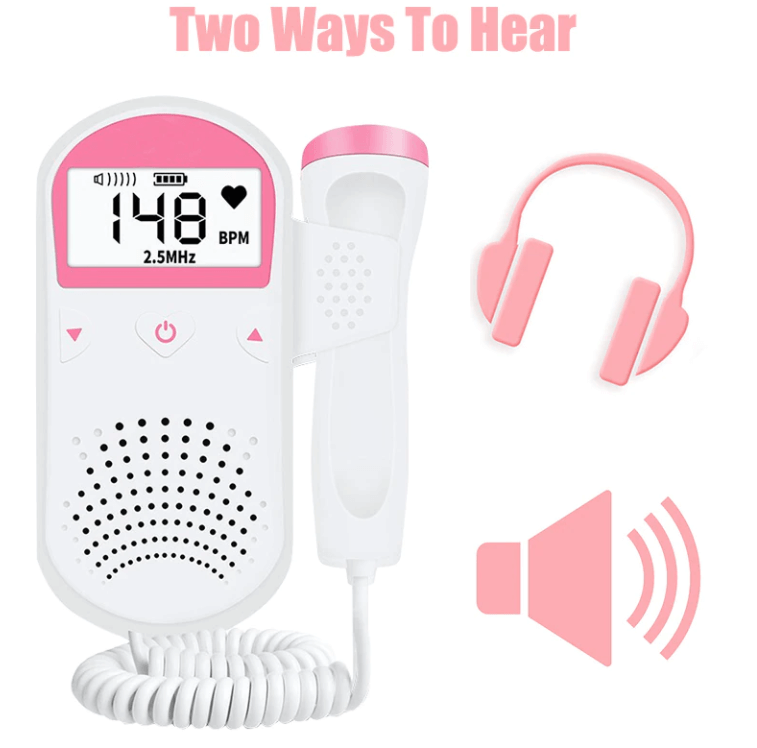 SIMPLE SCREEN INTERFACE!
The NatalTup Baby Doppler displays the beats per minute, level of MHz (accuracy), volume level, heartbeats, and battery life with simple, easy-to-use buttons, making it simple for anyone to use young or old!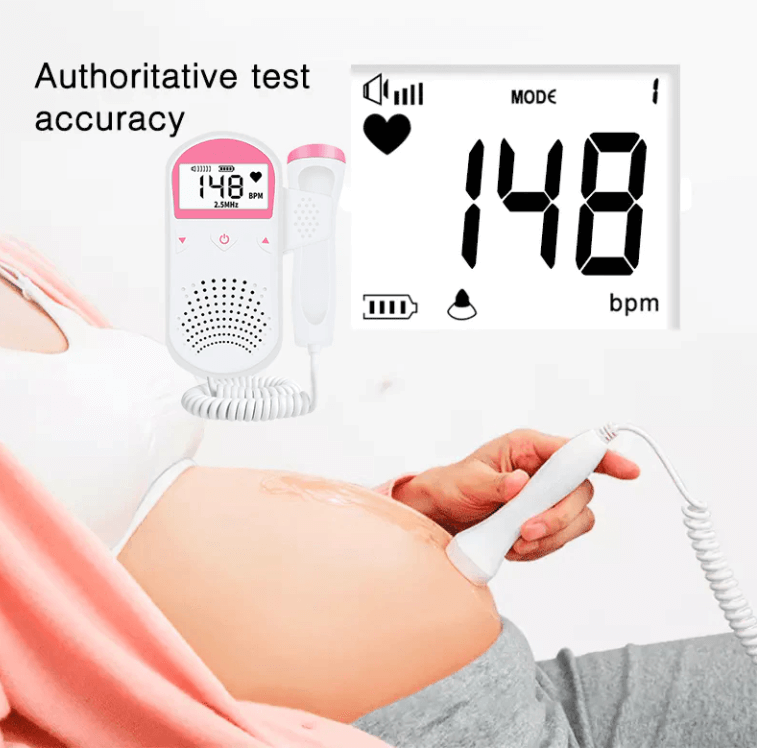 PRECISE TRACKING TECHNOLOGY!
The doppler is designed to precisely track the location of your baby's heart, making them perfect for tracking its pulse! This allows for more accuracy in beats and fewer interferences, making this doppler the perfect baby doppler and fetal doppler.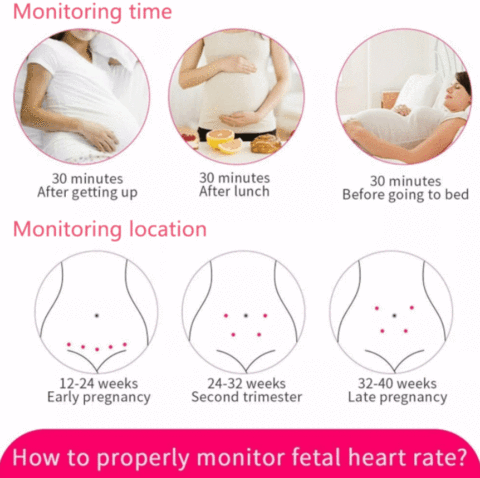 EVERYDAY USE!
The doppler also comes in a portable and convenient size, making it useful for anyone anywhere. This allows for the portable baby doppler to be used as a handheld fetal doppler, so anyone may use it almost anywhere! This allows for those special moments to be shared with almost anyone anytime, especially as a fetal doppler and more!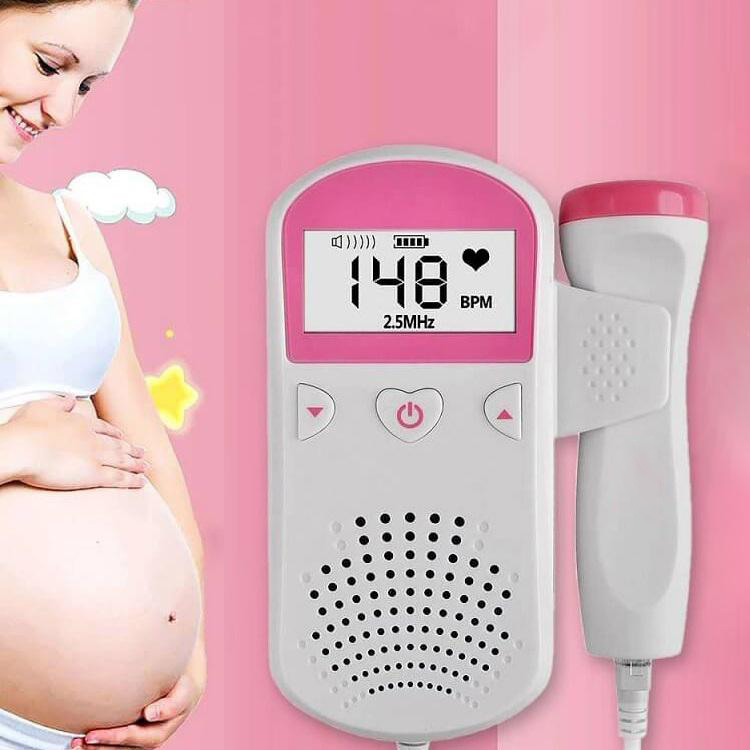 WHAT DO OTHERS SAY ABOUT IT?
"This is just what I needed! I use this baby doppler all the time. I have been pregnant for 10 weeks, and hearing my baby's heartbeat was a magical experience. This doppler made that moment possible, but it was so much better because I was able to take it to my mom's place and we heard my baby's heartbeat together. I am super grateful for this technology. Thank you, kind seller!"
-Irene A.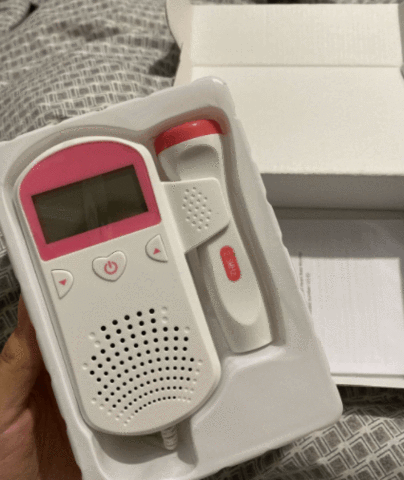 HOW TO USE:
Before using the device for the first time, make sure 2 batteries are in.
Press the power button to power on, then adjust the volume.
Lie flat with a cushion pillow, keep legs straight and relax.
Attach the fetal probe to the abdomen to locate the fetus's position and find out the best direction to the fetal heart.
After hearing regular fetal heart sound, the FHR value will display on the screen in real-time.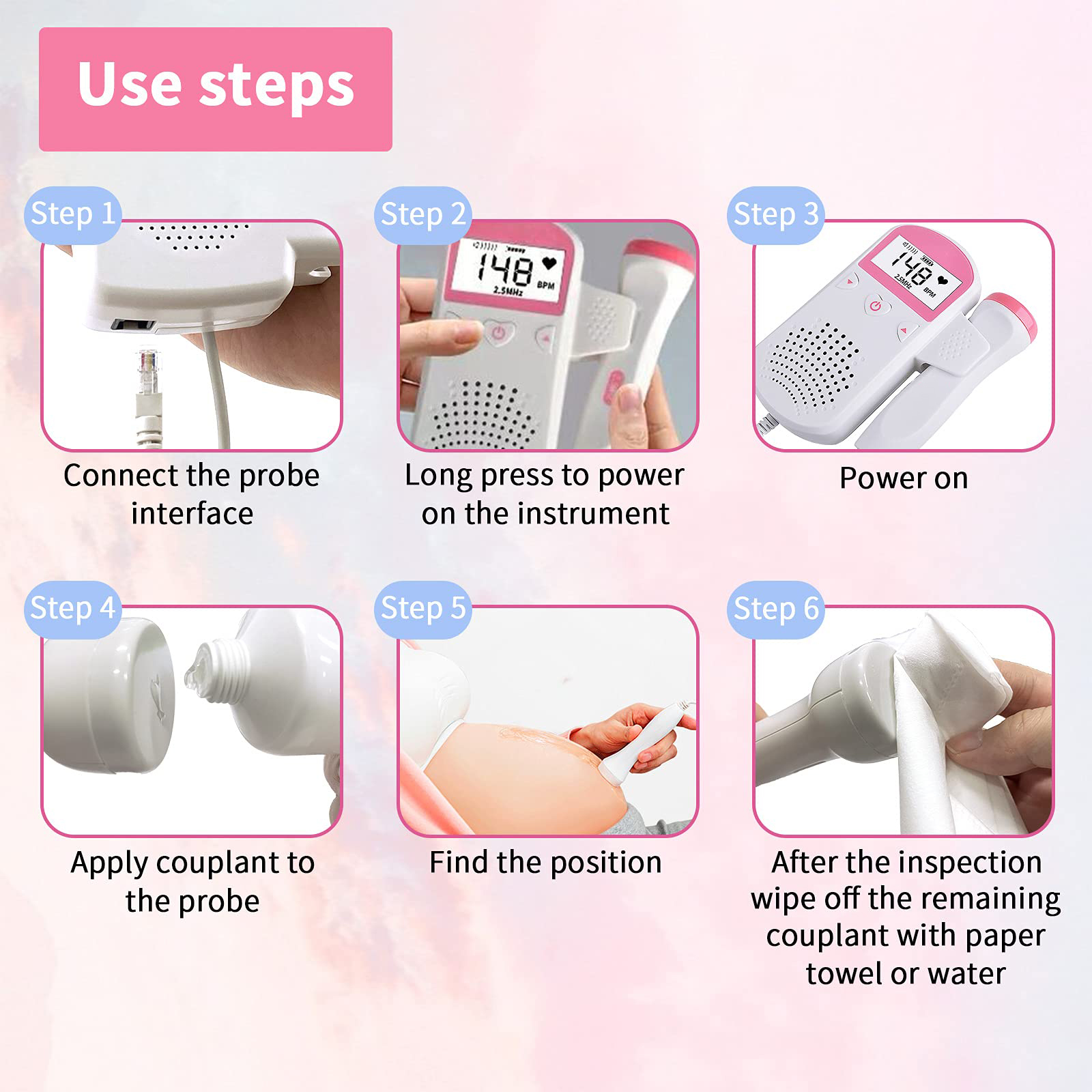 SPECIFICATIONS:
Net weight: 250g
Display: LCD
Material: Medical grade materials
FHR Measuring Range: 0~240BPM (BPM: beat per minute)
Working Mode: Continuous wave Doppler
Working Frequency: 2.0MHz±10%
Effective Radiating Area of Transducer: 208mm2±15%
PACKAGE INCLUDES :
Standard 2XAA 1.5 V alkaline battery (Not included)