Say Goodbye to Lower Back Pain That Prevents You From Doing the Things You Love. Introducing the MaxBack – the Newest Back Support Belt that Includes Six Sturdy Stays, A Design That Supports The Entire Lower Back, and Breathable Material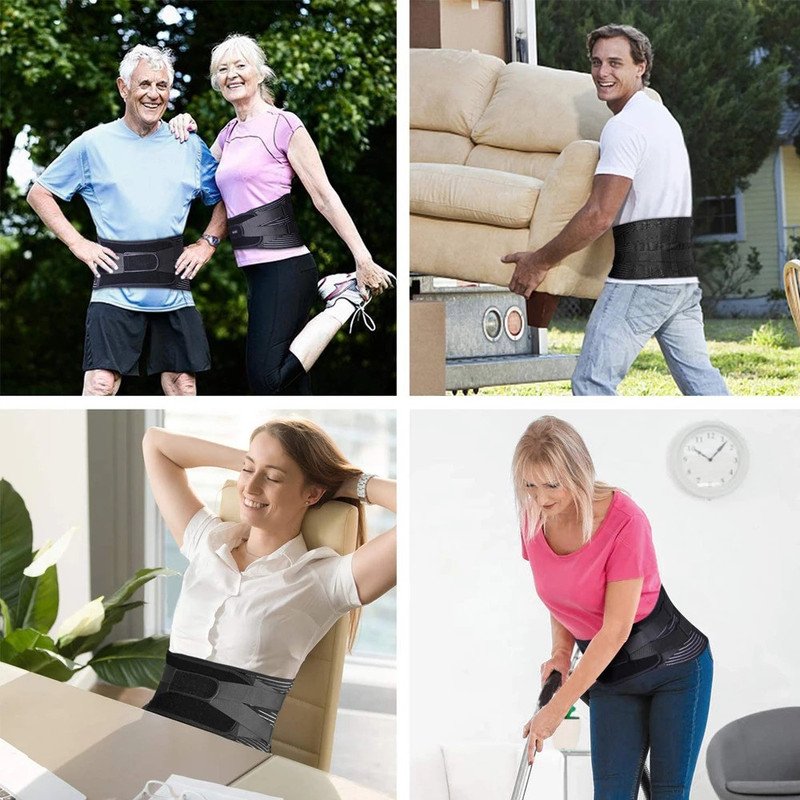 Back Support Belt for Back Pain, Back Healing, Back Injuries, and Extreme Tasks That Require Using Your Back Muscles and Spine
Time to say goodbye to excruciating back pain that stops you from doing what you need to do.
The most common cause of back pain can come from irritation, inflammation, pinching or compression of a nerve in the lower back. The erniated or slipped disk from injuries also result to pressure on the nerve root.
Although most pain occur in the legs and buttock region, the underlying cause of the pain originates in your lumbar back region.
The MaxBack back support belt is an excellent, expert-recommended medical brace that will provide support and compression to offer pain relief, cure and speed up the recovery process.
✅Why Choose the MaxBack Back Brace and Back Support Belt? 
TheMax offers solution to pain, faster healing, and reducing the pressure, stress and work that is placed on your spine. The back support belt promotes healing, gives protection to the back, and prevents your current injuries from getting worse.
✅ Who Should Use the MaxBack Back Brace and Back Support Belt? 
👉 Athletes
👉 Gym enthusiasts
👉 Weight lifters
👉 People with jobs that require heavy lifting
👉 Those with existing back injuries
👉 Those healing from back problems
👉 Elderly people
MaxBack Back Brace and Back Support Belt Features
6 Metal Stays For Maximum Support for the Lower Back – No More Pain from Lack of Support
MaxBack comes with 4 Memory-aluminum stays and 2 steel springs placed along the waist side. The design stabilizes your back to decrease pressure on your discs and provide 5x more support than other brands that uses regular PP strips.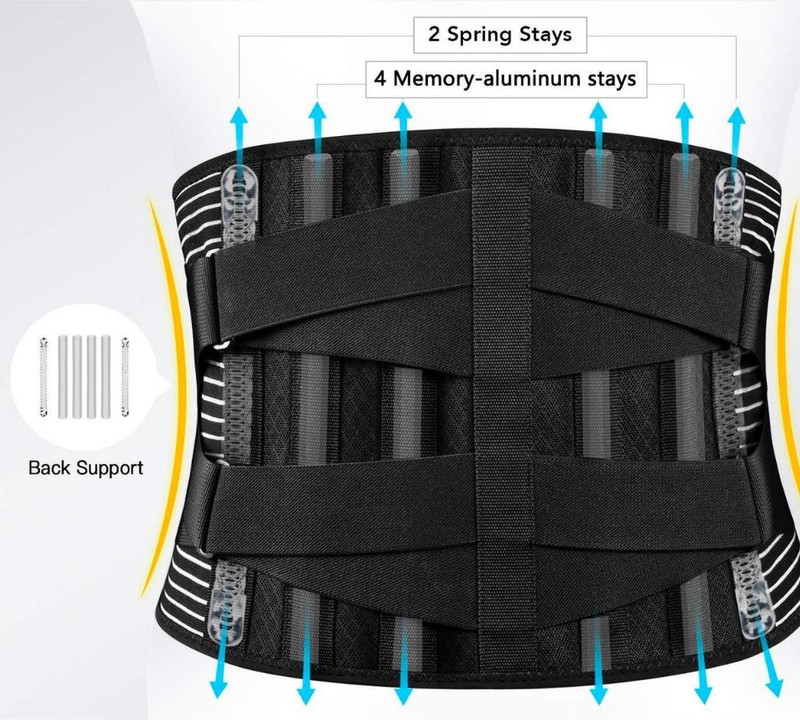 The MaxBack Back Support Belt is Invisible Under Clothes. No More Back Braces That Make You Look Bulky!
The overall build of the MaxBack is light. The comfortable, breathable & skin-friendly fabric allows you to wear it under clothes while remaining invisible. The back support belt is made of velvet fabric, giving a baby-skin-like silky touch which is very comfortable.
The type of velvet fabric used is very breathable; you won't have to endure the sweaty, sticky feeling.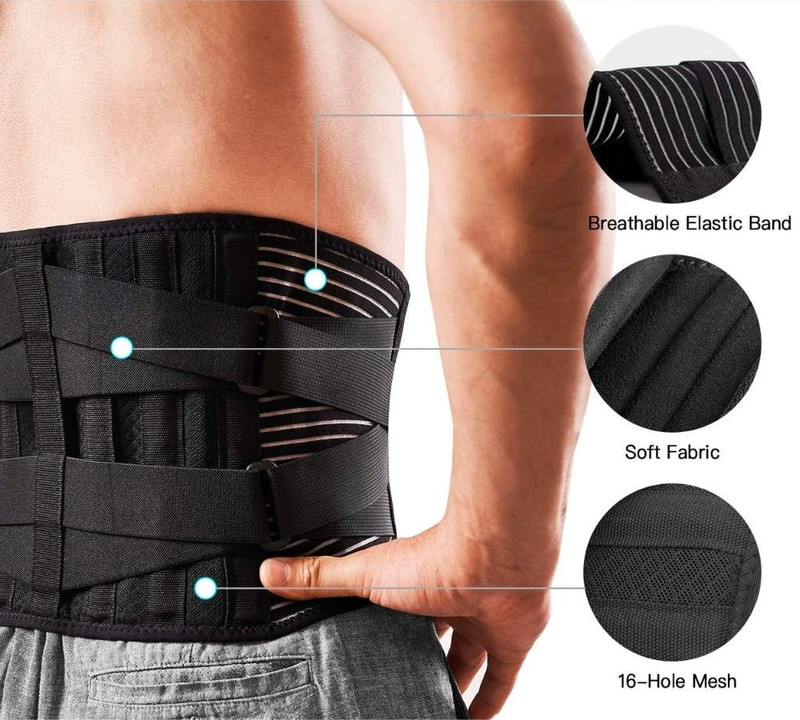 Features Solid Strips that Help the Brace Stay Securely In Place During Movement
If you're over back support belts that always move when you're doing your work, you will love the MaxBack. The anti-skid strips on both sides of the waist helps to prevent the back brace from rolling up when sitting, bending, working out or doing other activities.
This secured, ultra-stable feature prevents your back from enduring more injuries.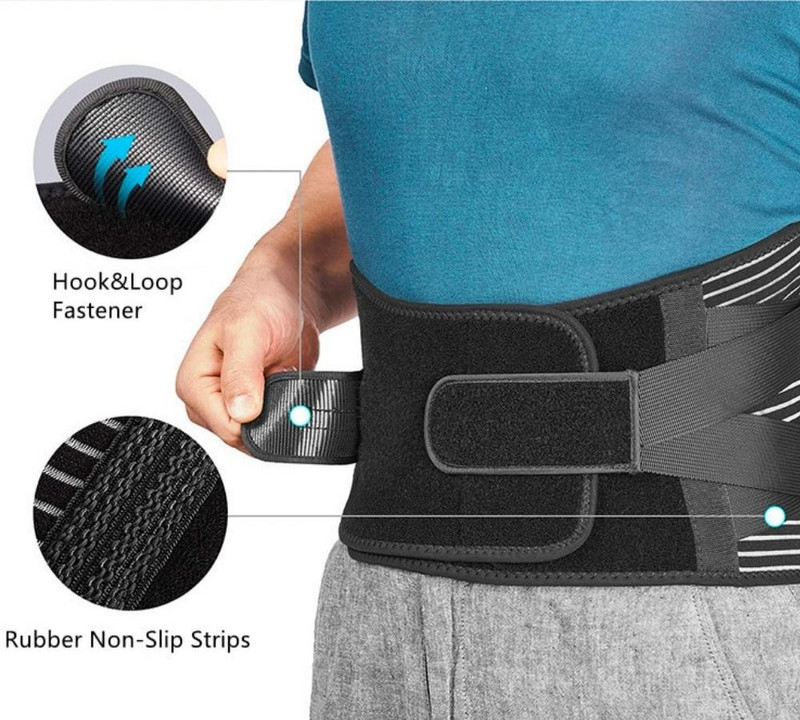 100% Adjustable Support – Fits A Wide Range of Sizes
The 2 elastic straps add extra compression and support around lower back to prevent back injuries. The velcro is also adjustable for you to find your perfect fit every single time.
Multipurpose Back Support Belt for All Kinds of Activities and Jobs
The adjustable fit design makes it comfortable and easy to wear under any clothes which allows you to resume your daily activities without any hindrance. Enjoy extra support while you walk, workout and work.
The velvet fabric inner layer feels so comfortable that you will not even notice it's there above or underneath your clothes. The premium quality material is extremely durable.
Size Chart