Ultimate Support and Comfort in One! The LumbaGrid Gives You 360-degree Vertical Support for Your Lower Spine to your Lumbar Area for Total Back Pain Relief. Lightweight, Breathable Back Support Belt That Won't Interfere With Your Style and Comfort!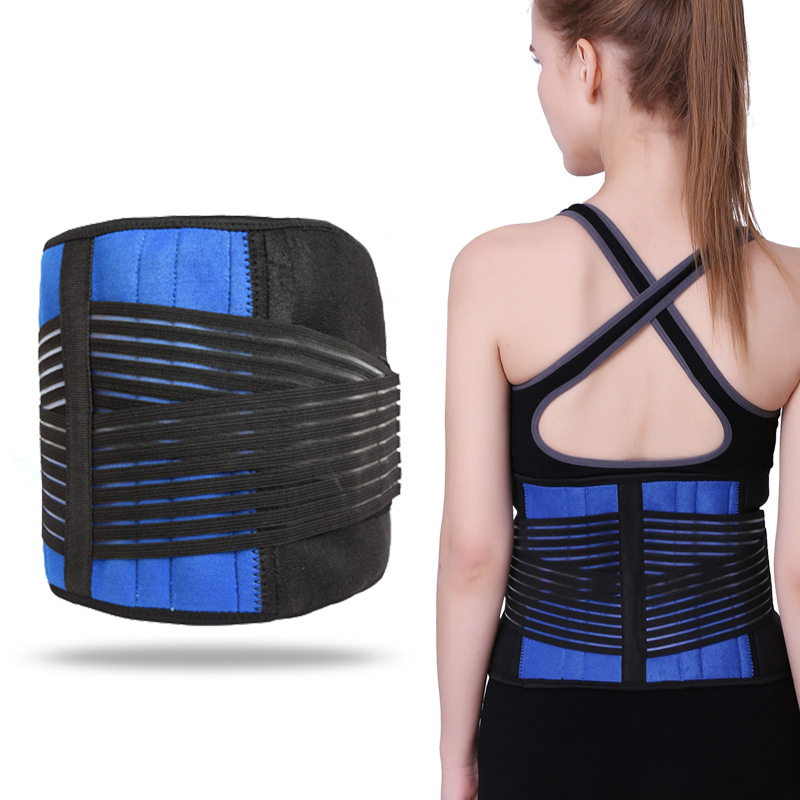 The Back Brace That Wraps Your Back With Overall Support. With LumbaGrid, You Will Get Support and Compression That Reduces Back Pressure, Quickly Lowers Pain and Prevents Injuries from Getting Worse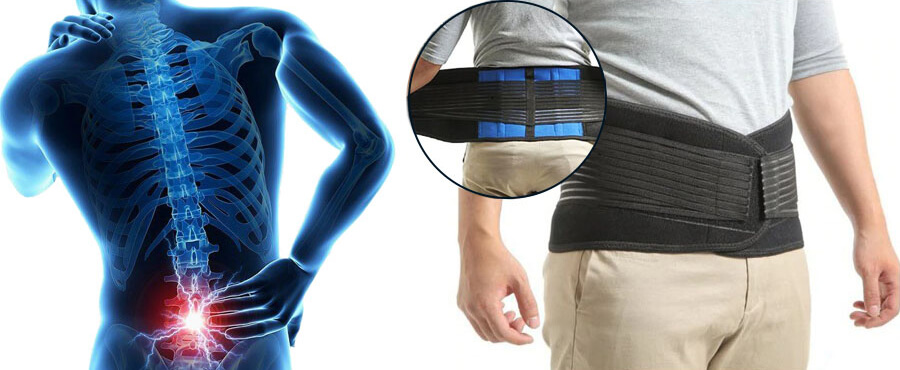 Are you prone to back injuries due to the nature of your work?
Are you a fitness buffs that lift hundreds of pounds of weight?
Are you suffering from back pain due to injuries and extreme pressure on your back?
Are you in the process of healing your battered back?
The LumbaGrid is the answer. This expert-designed back support belt is made to specifically target lower back and lumbar region issues brought about by back pressure, challenging jobs, lifting problems, and back injuries. 
This new innovation in the back brace industry is made by people who studied back pain relief. With the collaboration of physical therapists, the LumbaGrid was born. This back brace provides the feeling of overall back support. Made with lightweight, breathable materials, back support is accesible without compromising your comfort. 
The LumbaGrid Back Brace and Back Support Belt Can Be Used For: 
✅ Herniated disc
✅ Sciatica
✅ Back pain
✅ Scoliosis
✅ Post-surgery
✅ Sore muscles
✅ Back support when lifting heavy objects
✅ Speeding up the healing process for back injuries
✅ Other back conditions.
LumbaGrid Back Brace and Back Support Belt Features
🌟🌟🌟🌟🌟 The back belt that provides overall, 360-degree vertical support from your middle back area to your lumbar region for better back relief. The LumbaGrid comes with 4 memory aluminum stays that are 4x durable than the ones currently in the market. The waist side of this band comes with 2 steel springs that offer 360-degree vertical support which prevents extreme rolling of muscles, and minimize pressure on the back.
🌟🌟🌟🌟🌟 Lightweight, breathable back brace that won't leave you feeling uncomfortable or bulky under your clothes. No sweaty, sticky feeling, too! The stretchable material of the LumbaGrid enables a 4-way stretch. The make of the back brace is 3D knitting – a style that promotes better breathability. The inner lining is smooth, breathable velvet.
🌟🌟🌟🌟🌟 Get extra compression from the elastic straps to prevent injuries or stop existing injuries from getting worse. The LumbaGrid comes with 2 extra straps that aim to give extra compression to the lower back. This added compression prevent injuries from lifting weights, from standing for too long, from overusing back muscles.
🌟🌟🌟🌟🌟 No more moving belt even while you sit, walk, and lift. Features improved adhesion that eliminates skidding. Does it frustrate you when your back brace moves? The LumbaGrid comes with better adhesion that reduces skidding by 80%!
🌟🌟🌟🌟🌟 Durable back support belt that's also very easy to clean and maintain. Cleaning and maintaining your LumbaGrid is easy – it's handwash ready.
🌟🌟🌟🌟🌟 Multipurpose back support belt that combines the benefits of a support belt and a back brace. Great for preventing injuries and healing injuries. Great for gym enthusiasts, flight stewardess, lifters, athletes, and workers with jobs that put a lot of stress on the back.
Our Back Brace Helps Feel Comfortable Sitting, Walking, Or Lifting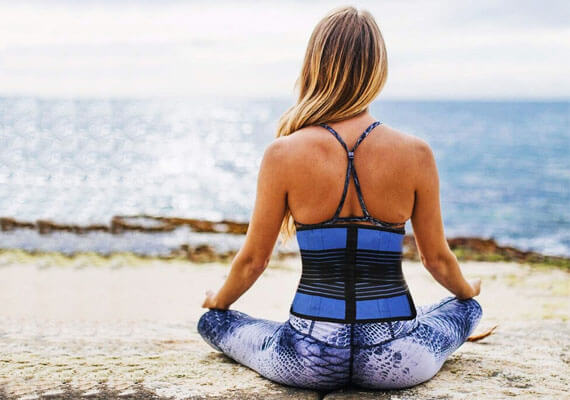 The back support belt provides an external source of stability, so you're able to perform any of life's daily movements without the slightest stiffness. Whether you want to put your shoes on, do chores around the house, or lift weights at the gym.
Within a few minutes of putting the belt on, you could be feeling better than you have in the last few years. Heck, you could begin doing the things you love again: playing basketball, going for a run, or gardening.
Imagine the possibilities. How freeing it would be to forget about the pain and start functioning normally. Isn't that what you want?
A Versatile Fit For Everyday Use
With the back support belt, our aim is to provide your back with enough support to help soothe the pain while still allowing your torso to twist and turn naturally. This is partly accomplished by the dual adjustable compression straps which give you the ability to loosen the belt if you prefer more mobility and tighten it if you need more stability. You'll especially enjoy how light and soft the belt feels after using it for the whole day. It's even slim enough to be worn under your clothes without it showing.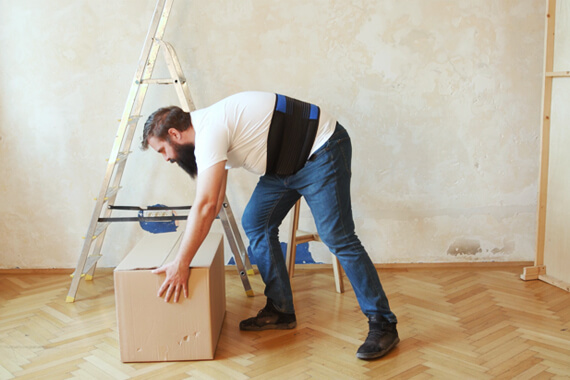 Easy Cleaning
Inevitably, your belt is going to need to be cleaned if you use it frequently. Especially if you work out in it. Not to worry. This belt is fast to wash.
This Lumbar Back Brace for Back Pain Relief Has Even More To Offer

Nine sizes, from S to 6XL (the largest size back brace) – Choose Yours!
Standing in a relaxed position, measure waist at the level of navel (belly button). Do not assume you know your size. Do not select by pants size.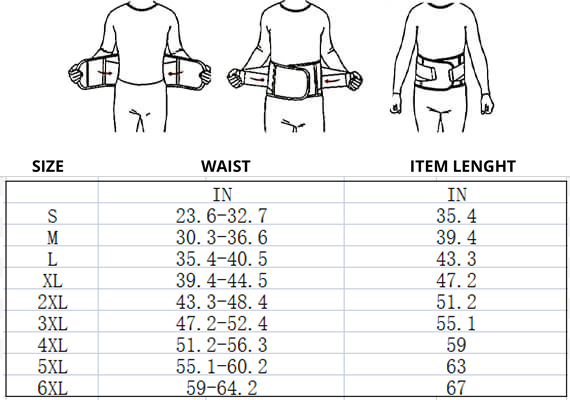 TESTIMONIALS

My husband doubted that this would work for me since I have a big belly but after the second day using it I found out how to wear it properly and my back feels sooo much better and I can stand for longer! I love it. So glad it's affordable and I'm my size! It's also comfortable and shipping was fast

-Annie Strickland

Finally, Back Support That's Working! So appreciative for a back support belt that actively works with me, not against me as I move… Thank You
-Darlynn Johnson

I love it! It helps when I lift heave cases at work !
-Debbie Murphree