Are you tired of eye fatigue, dryness, and headaches from long hours of screen time? Introducing EyeOasis, the heated eye massager that provides soothing relief to your tired eyes.
EyeOasis features four massage programs and oscillating pressure, allowing you to customize your massage experience just the way you like it. With its heat therapy and acupressure therapy, EyeOasis targets your pressure points, providing you with rhythmic percussion massage for ultimate relaxation.
EyeOasis offers natural pain relief from eye strain and migraines. Its soothing eye massage alleviates tension headaches, migraines, and sinus headaches, making it the perfect choice for natural headache relief.
Invest in your eye health today with EyeOasis. Get yours now and say goodbye to eye fatigue and headaches for good.
Features:
Heated eye massager with compression
Four customizable massage programs
Bluetooth music compatibility
Adjustable elastic strap
LED control panel
Portable and foldable design
Long battery life
Benefits:
Soothes eye fatigue, dryness, and headaches
Provides natural pain relief for eye strain and migraines
Alleviates tension headaches, migraines, and sinus headaches
Improves eye health and reduces stress
Offers a customizable massage experience with heat and acupressure therapy
Allows for a comfortable and convenient massage experience anywhere, anytime.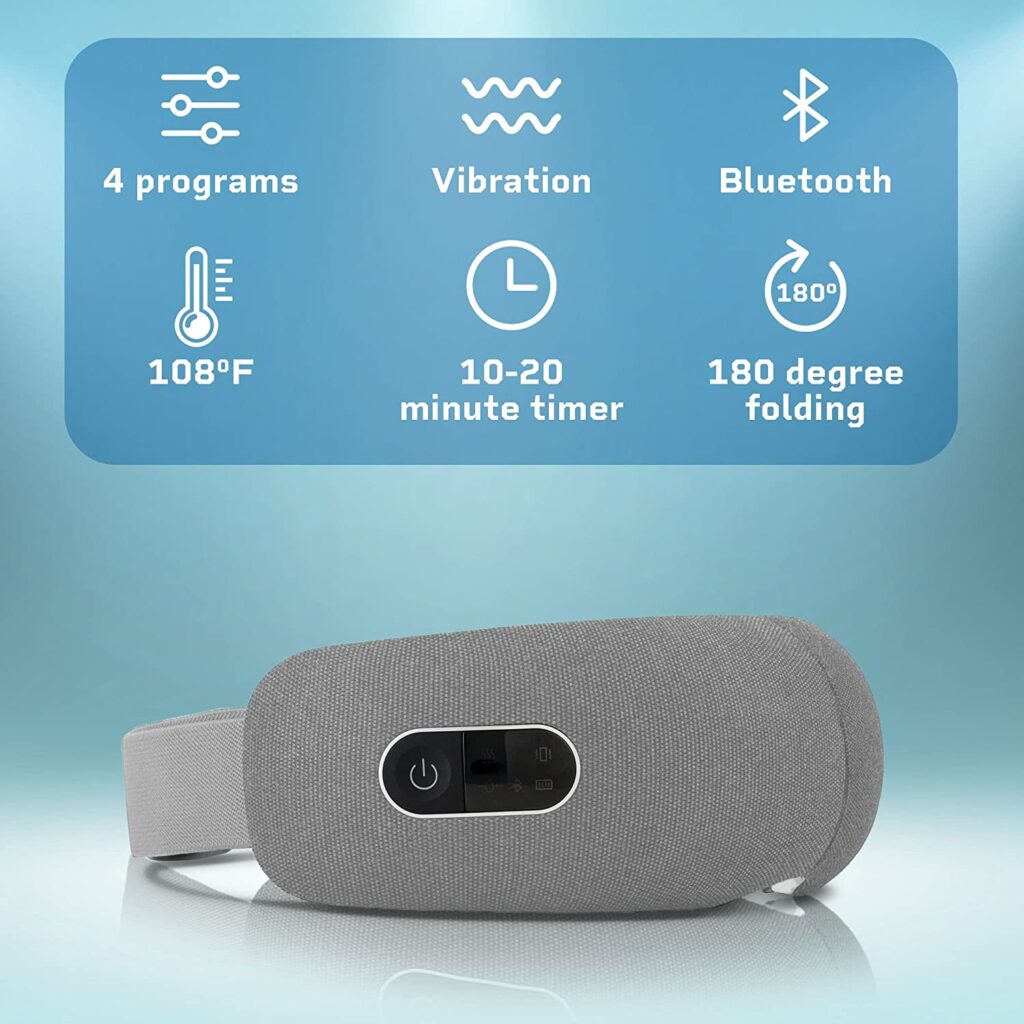 Specifications:
Working voltage: DC3.7V
Rated power: 5W
Charging input: DC5V/1A
Battery capacity: 1200mAh
Product size: 205 x 110 x 70mm
Weight: 318g
Color: Gray
What's Included?
Eye Massager
USB-C Charging Cable
User Manual