The Smart Way to Relieve Leg Pain at Home
Need to relieve your tired and stiff legs from pain in just 10 minutes? Our Zensager Air Compression Leg Massager is the PERFECT way to get rid of pain without leaving the comfort of your home. It's like receiving a relaxing and comforting spa massage to loosen up the tension within your veins and leg muscles but with the use of modern-day science.
Air compression works just like a typical leg massage. It pumps air to inflate and deflate the sleeves that work as pressure to stimulate blood circulation and relieve muscle tension from your legs. Professional athletes often use this kind of therapy to relax their leg muscles after a long training day.
The Zensager foot and leg massager is a new way to relax your entire legs. With just 10 minutes of use once or twice a day, you can relieve and recover from muscle fatigue quickly and easily.
Why is Zensager Your New Fitness Essential?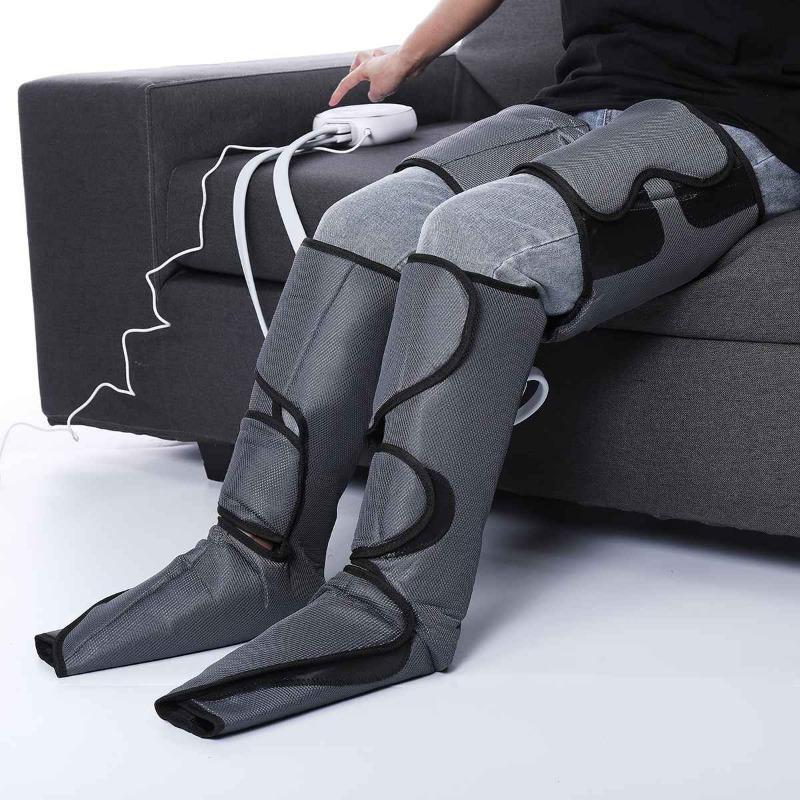 Relieves Muscle Aches Caused by Exercise
After strenuous exercise, athletes or even regular fitness enthusiasts generally feel muscle soreness. Not all the time, we have the luxury of booking a massage appointment to get rid of these discomforts. Our Zensager is your accessible solution to relieve yourself from muscle soreness and help restore your energy after exercise. It's a worthy investment since you get spa-quality muscle therapy at the comfort of your home.
Improves Blood Circulation
Your blood circulation is essential in combating pain since it fills your damaged or stiffed muscle tissues with the oxygen necessary for healing. Our Zensager Air Compression Leg Massager works to relieve leg muscle tension by using air pressure to stimulate the inflamed area and improve blood circulation, which eventually helps muscles heal. The Zensager offers 6 different massage modes and 3 intensity levels to accommodate your desired pressure for better relaxation. It also offers an optional heating function under the soles, which is recommended for our aging loved ones.
Use It Anytime. Anywhere
The beauty of Zensager as an at-home solution for pain is you can use it anytime and anywhere you want. You can quickly put on and inflate the leg massager and receive optimal relief at work or while watching TV in the living room. Since most people today work at home, this device is the PERFECT equipment to help you relax after a long and stressful day.
Easy to Put On and Adjustable
Our design aims to make relaxation comfortable for anyone who seeks it. Therefore, we made sure that our leg and foot massager is easy to wear and operate regardless of age and size. Yes, the Zensager is 100% adjustable to fit your leg size so that you can start relieving yourself from leg pains that are affecting your daily life.
Fold It into a Suitcase, Easy to Carry
When we say "use it anywhere," we meant anywhere! This Air Compression Leg Massager is foldable and very compact, making it one of the best pain solutions you can bring in any circumstances. Take it with you while traveling so that you can experience relaxation wherever the wind takes you.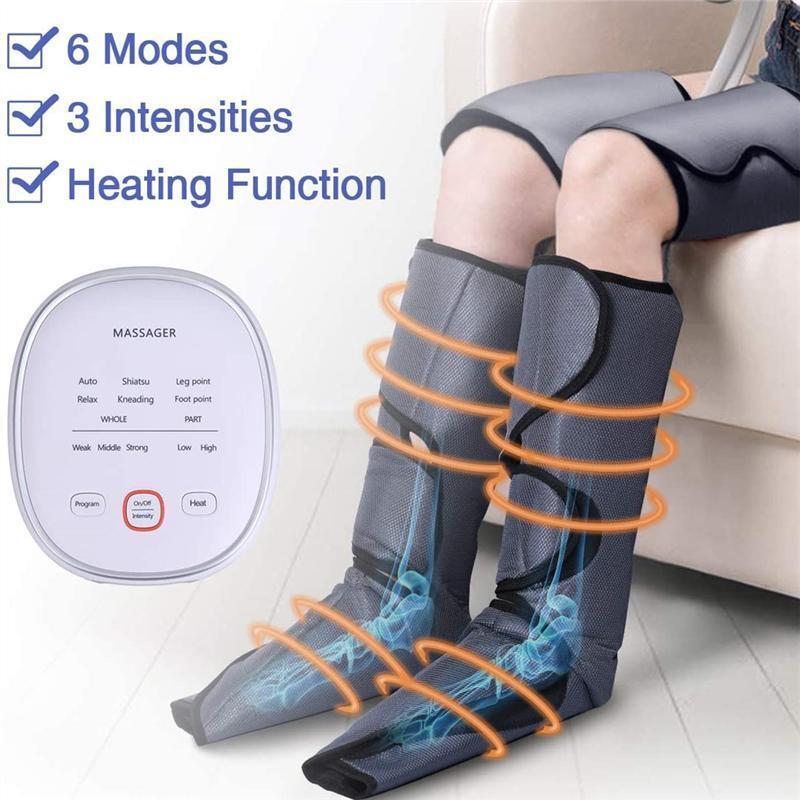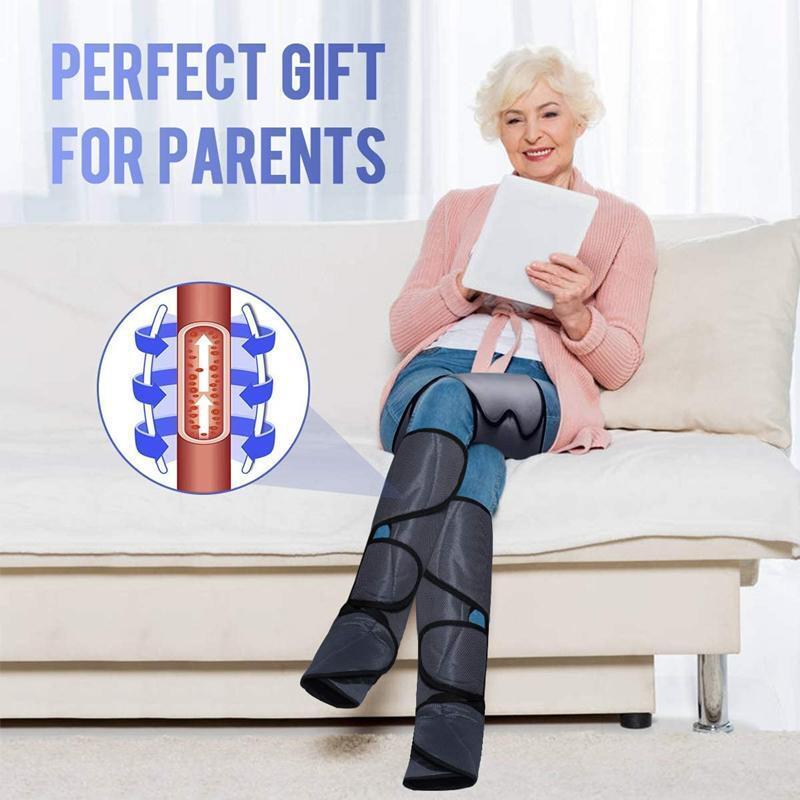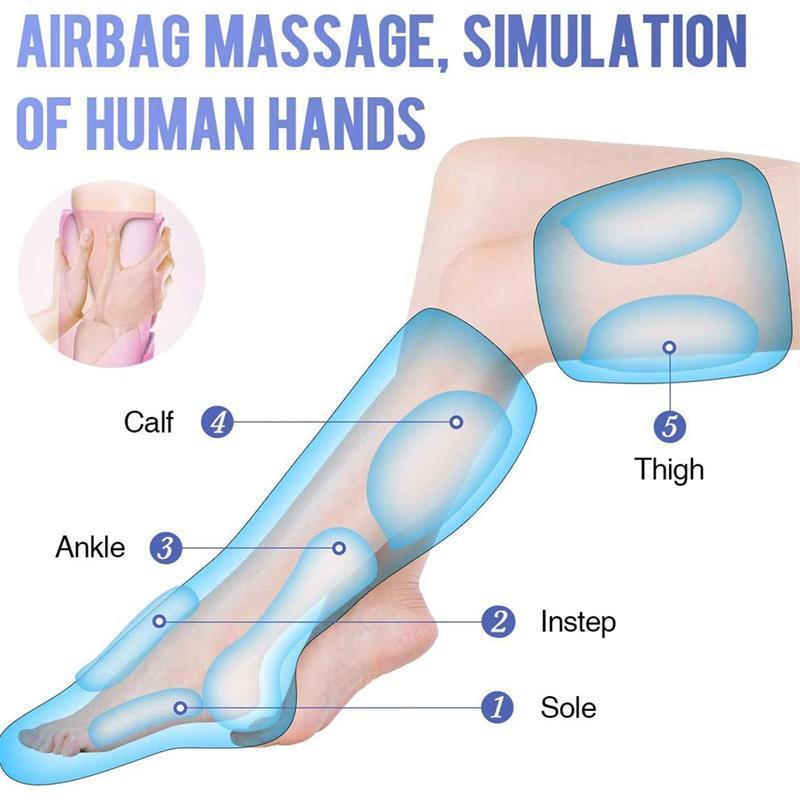 Product Specification:
Dimensions: 13.4 * 7.1 *8.3 inches
Weight: 4.6 pounds
Massage Type: hot compress, vibration, air pressure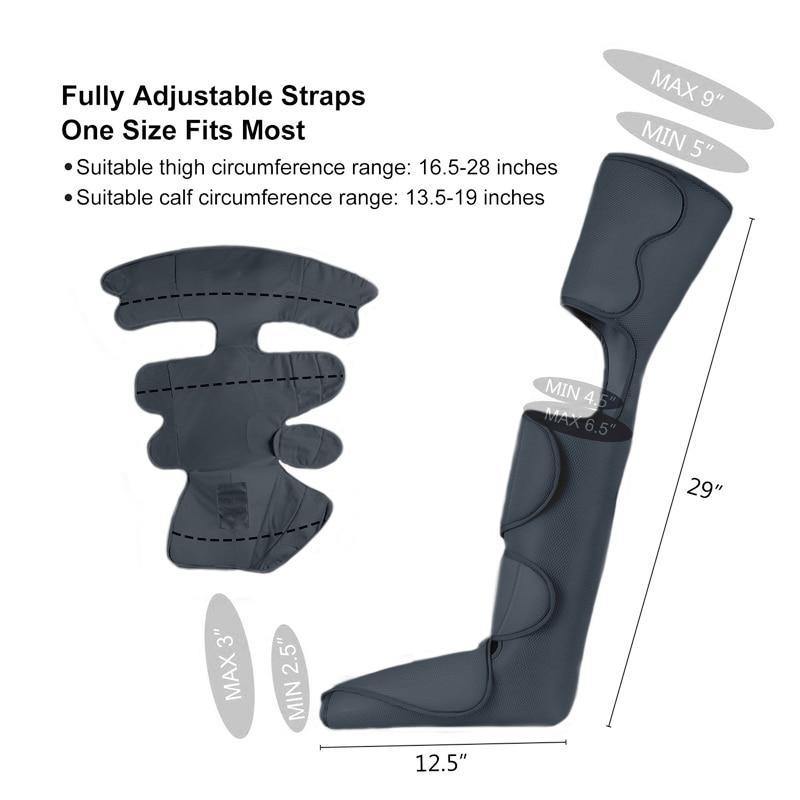 Package Includes:
1 *  Leg Air Compression Massager
1 *  Plug
1 *  Remote Controller