Experience Ultimate Sleeping Comfort to Wake Up With a Good Night's Rest and Zero Body Pains With the SNOOZE Sleep Fix Knee Pillow!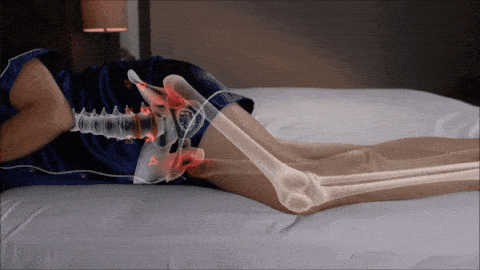 As a side sleeper, you may wake up feeling well-rested in the morning, but your body will tell you otherwise. Since your body is not sleeping in a straight position, this can put pressure on your back and cause pain in your hips and legs.
Let the SNOOZE Sleep Fix Knee Pillow help you always get a good night's sleep while making sure your body is properly aligned.
SNOOZE Sleep Fix Health Benefits
This is the world's first orthopedic memory foam knee pillow that provides side sleepers all-night comfort. At the same time, it will properly align the spine, stabilize the hips, cushion the knees, and ease body pains while you sleep.

Alleviates back, hip, and knees pain, as well as muscle tension

Promotes spinal alignment and healthy blood circulation

Helps relieve pressure between knees while sleeping

Allows you to move freely and sleep in any position

Relieves pressure from the growing baby bump during pregnancy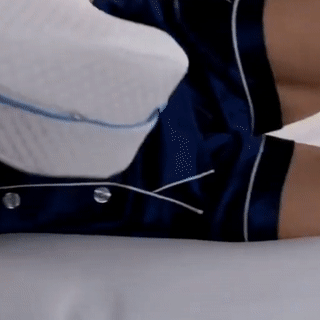 " Perfect pillow for us who toss and switch during the night!!
Nothing to dislike about this pillow. Having had a hip replacement, foot surgery, and issues with my knee… doctors have advised me to sleep with a pillow between my legs. But a normal "pillow" just doesn't fit "right." They are either oversized, too wide, too hard to roll over and make sure the pillow is rolling with you. I saw the ad and found this knee pillow is just perfect for me. I knew I would get it sooner…and…I did!!!"
– Linda V.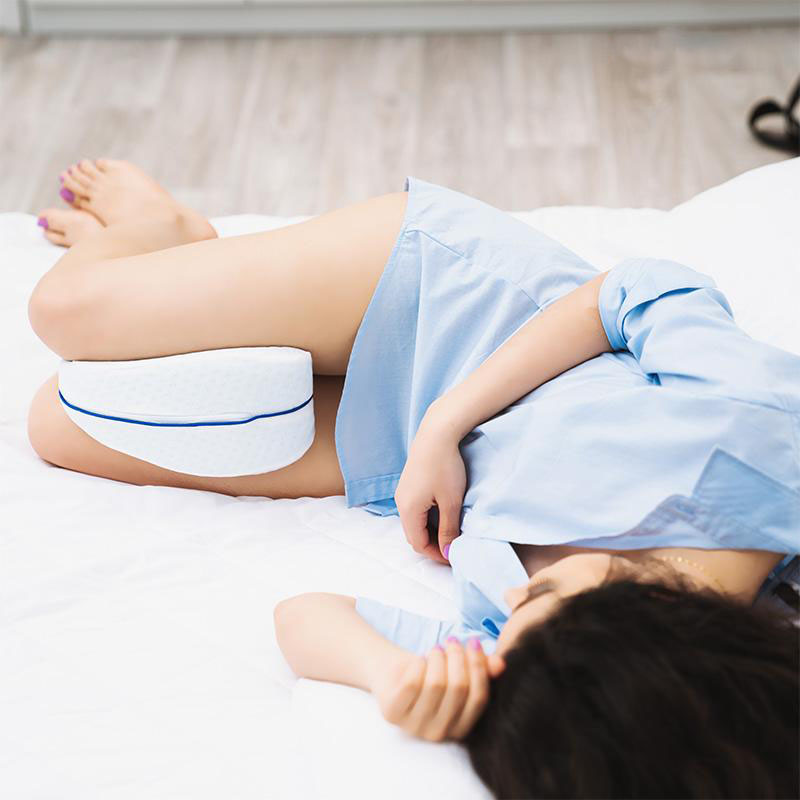 SNOOZE Sleep Fix
 Features
Provides sciatica, back, and hip pain relief at night. This helps relieve sciatica pain and pressure on the lower back from sleeping with poor body alignment.
Premium high-density memory foam. Made from durable cut memory foam, you can expect its shape to stay intact even after many uses.
Unique, ergonomically contoured design. Helps keep your legs, hip, and spine in ideal alignment while promoting healthy blood circulation.
Rest well and comfortably every night. The memory foam on top of a highly resilient base foam provides enhanced comfort while you sleep.
Easy to clean. This knee pillow has a breathable and removable cover that you can easily wash in the machine, so it stays fresh and clean all the time.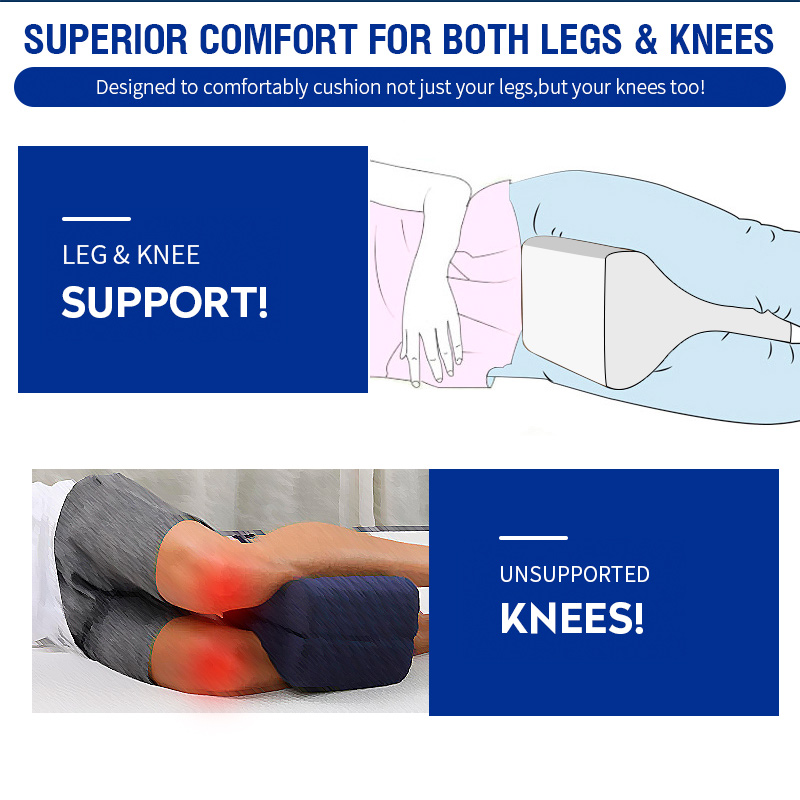 Why SNOOZE Sleep Fix Knee Pillow with Memory Foam?
Better Support for Your Knees, Back, and Hips
This knee pillow is specifically designed for side sleepers to support their knees, back, and hips without altering their sleeping position. It features a memory foam that follows your body's natural curves while providing you with the best comfort.
Presence of Ventilation
We added ventilated air holes in the SNOOZE Sleep Fix Knee Pillow to help promote air circulation while you sleep and keep you cool throughout the night.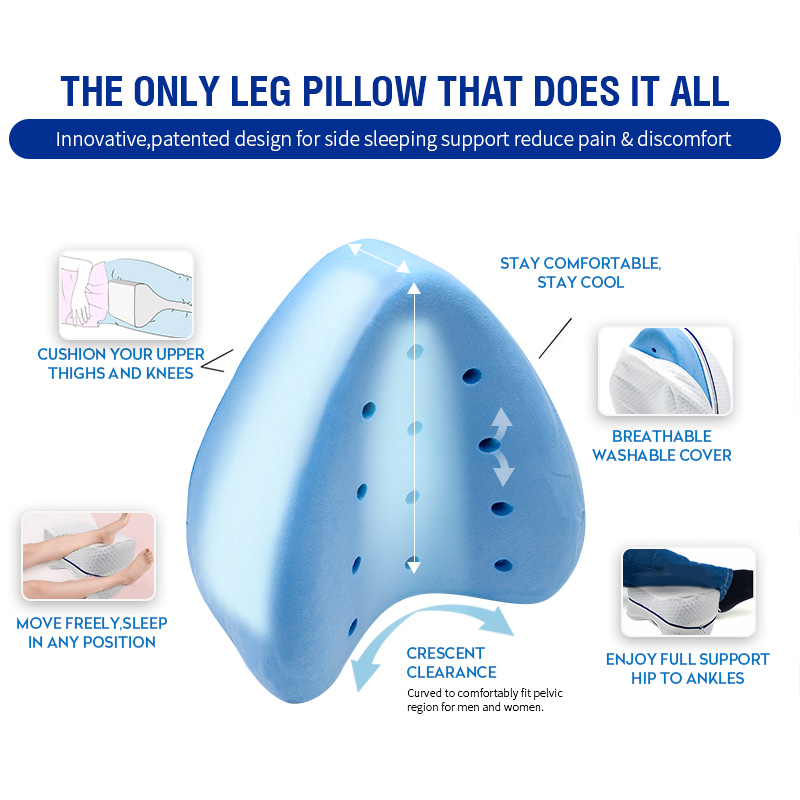 No More Twisting and Shifting

During the night
This knee pillow helps to evenly distribute the pressure on your thighs, allowing you to remain in the same position throughout the night and properly align your body.
Use 2 Pillows Together for Total Hip-to-Toe Support
 With one SNOOZE Sleep Fix, you help align your hips, legs, and knees. When you add a second one, you will enjoy full leg support, from your hips down to your toes.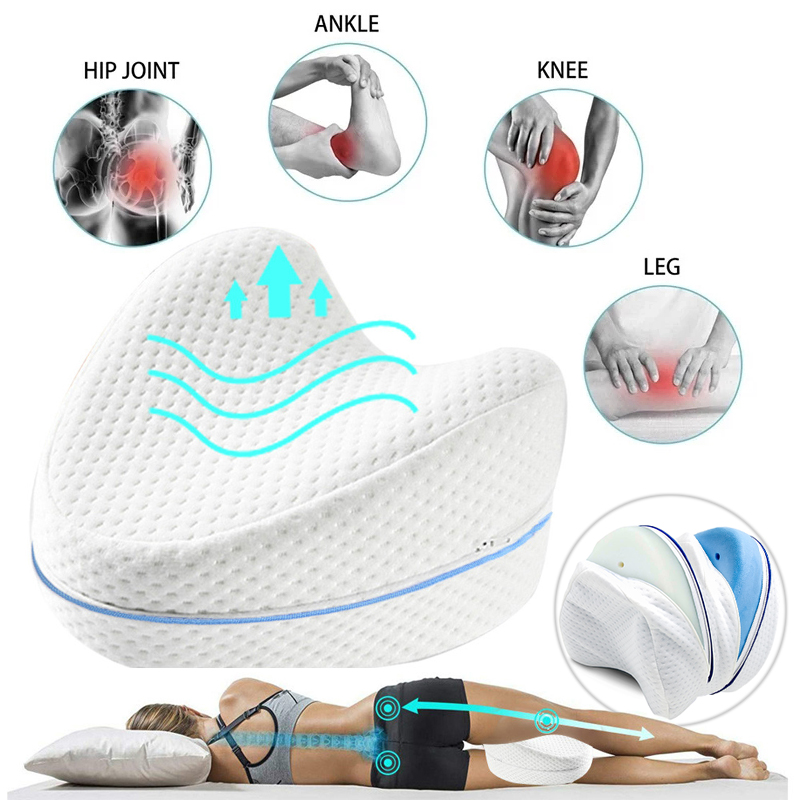 Product Specifications
Material: 100% Cotton
Filling: Memory Foam
Weight: 0.4 kg
Package Inclusions
1 x Knee Pillow with Memory Foam