Your Personal Massager at Home, Introducing PresPont!
After a tiring and demanding day at work, nothing beats a good massage to heal the body and relax the mind. Make it possible with your own personal massage therapist at home, the PresPont Wireless Air Compression Calf and Leg Massager. With this device at your disposal, you can effortlessly relieve yourself from muscle stiffness, fatigue, and even leg syndrome and varicose veins. Our design comes with an air compression technology, combined with an intuitive wireless design, that offers the easiest and most effective solution to combat leg and calf pain. You don't have to go all out of your means to relieve yourself from pain. With PresPont on your side, you can say goodbye to stubborn pain in just 10 minutes!
Forget expensive specialists. Get professional treatment on-demand from the comfort of your home!
The PresPont is Best For:
Post Exercise Injury: Strains, Cramps, and Soreness
Poor Blood Flow: Varicose Veins, Cold Feet, Numbness, and Swelling
Daily Fatigue: Long Day On Your Feet
What Makes PresPont Better than Other Brands?
Multi-Position Massager: The PresPont is not just an ordinary leg and calf massager; it can also relieve pain on your arms and feet—giving you an all-around relaxing experience every time you use it. With its adjustable straps, it can fit all sizes without any discomfort. We guarantee the PresPont is the best choice for your relaxation needs.
20 Minutes Shut-off Function: We've equipped the PresPont with a 20 minutes automatic shut-off for your safety and to reduce energy waste when you fall asleep. The device works on the sideline and provides you a relaxing experience. Doze off while you use it; the PresPont will take care of itself as you walk to dreamland.
Good Traveling Companion: Always on the go? Don't worry; the PresPont is 100% portable. Take it with you anywhere you want; the PresPont is a good traveling companion that relieves tired muscles once you get back to your hotel.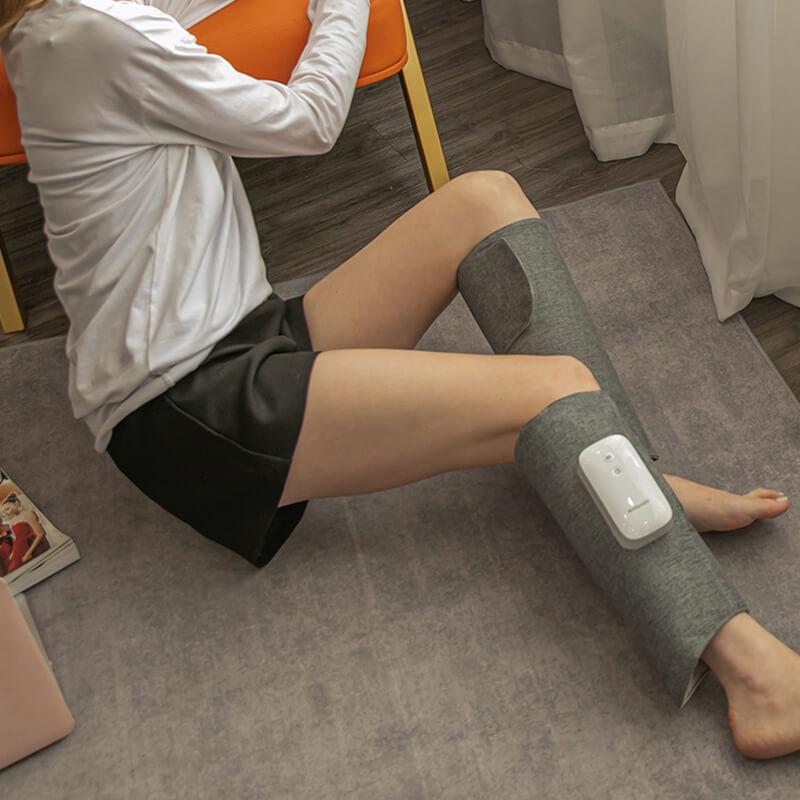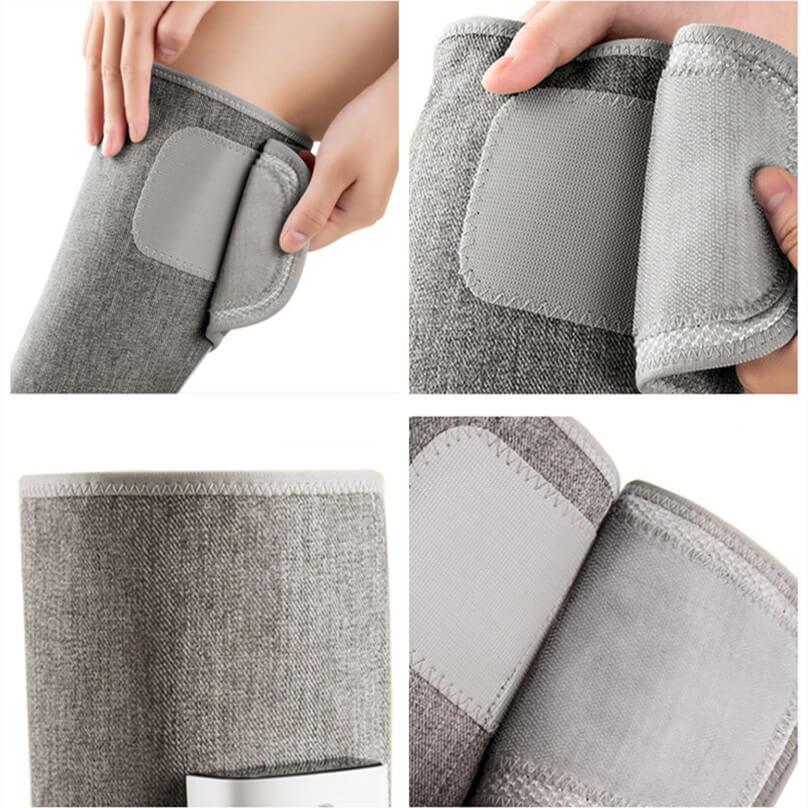 PresPont Benefits:
COMPREHENSIVE LEG MASSAGE EXPERIENCE: The PrePont has 2+2 larger airbags to massage more area around your legs. The 2 massage modes and 3 intensity levels sum up for 7 massage techniques to provide different massage experiences. Its 20 minutes automatic shut-off function is beneficial for the elderly.
HELPFUL FOR RLS EDEMA RELIEF: Our Air Compression Leg Massager can relieve fatigue and help people ease pain who have suffered from restless leg syndrome and leg edema for a long time.
ADJUSTABLE LEG WRAPS SIZE: You can easily wrap around and adjust the PresPont using the fitted Velcro. This feature allows maximum coverage (calf circumference can be up to 21 inches) to experience heightened relaxation when used.
EASY TO USE: Both elderly and young adults can easily control the leg air massager via the handheld controller. You can enjoy the best mode and intensity you like without feeling any discomfort. It's powered by a 12V/1A adapter, which is safe and reliable.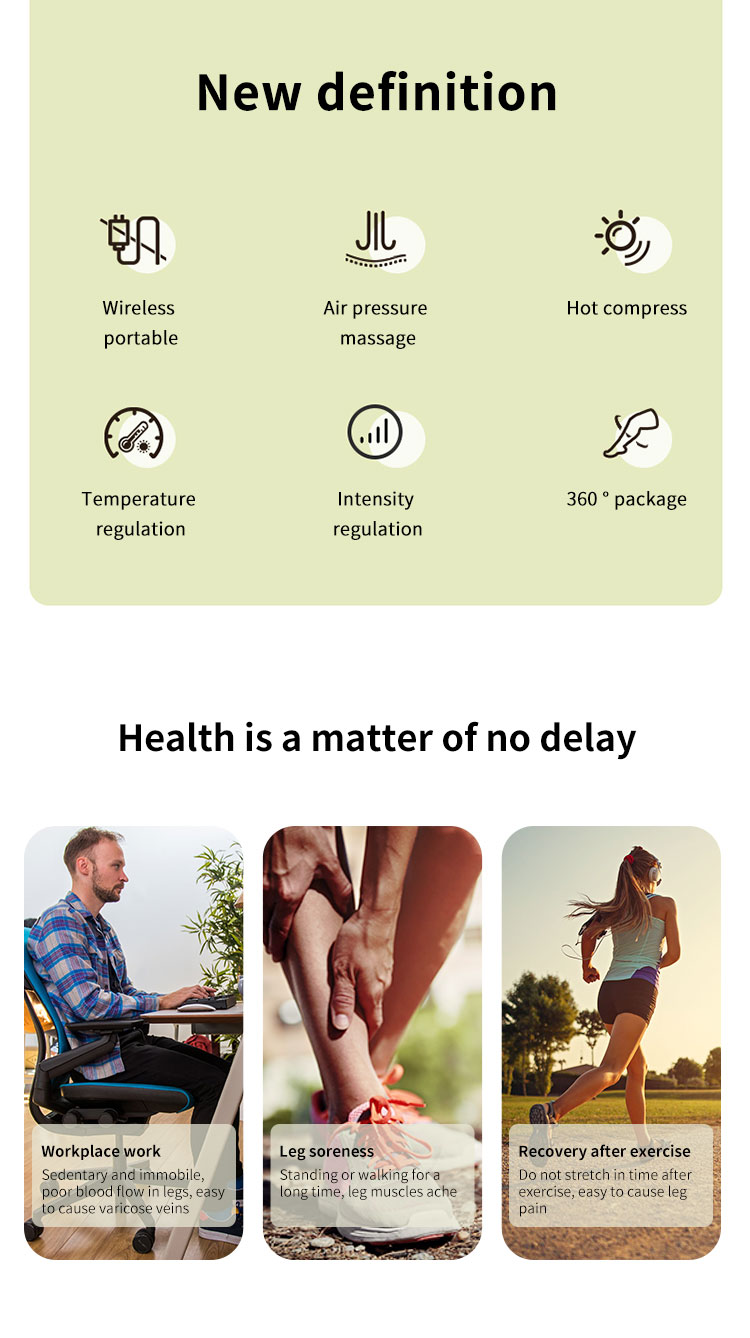 Gift Good Health
Massage is a great way to promote self-healing. Whether it's work- or fitness-related, relieving pain the safest way presents a handful of benefits for good health. So for the holidays or upcoming birthdays, gift your loved ones with good health. And PresPont Air Compression Leg Massager is the PERFECT gift choice.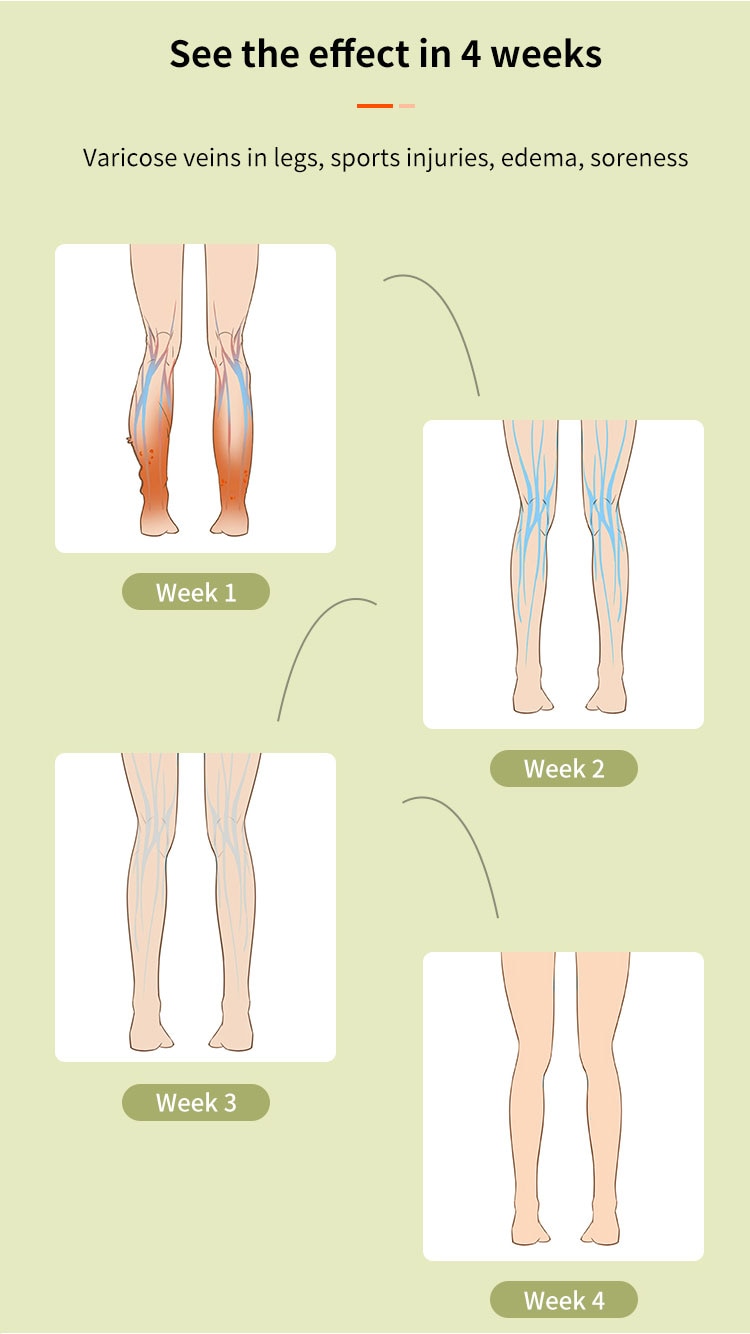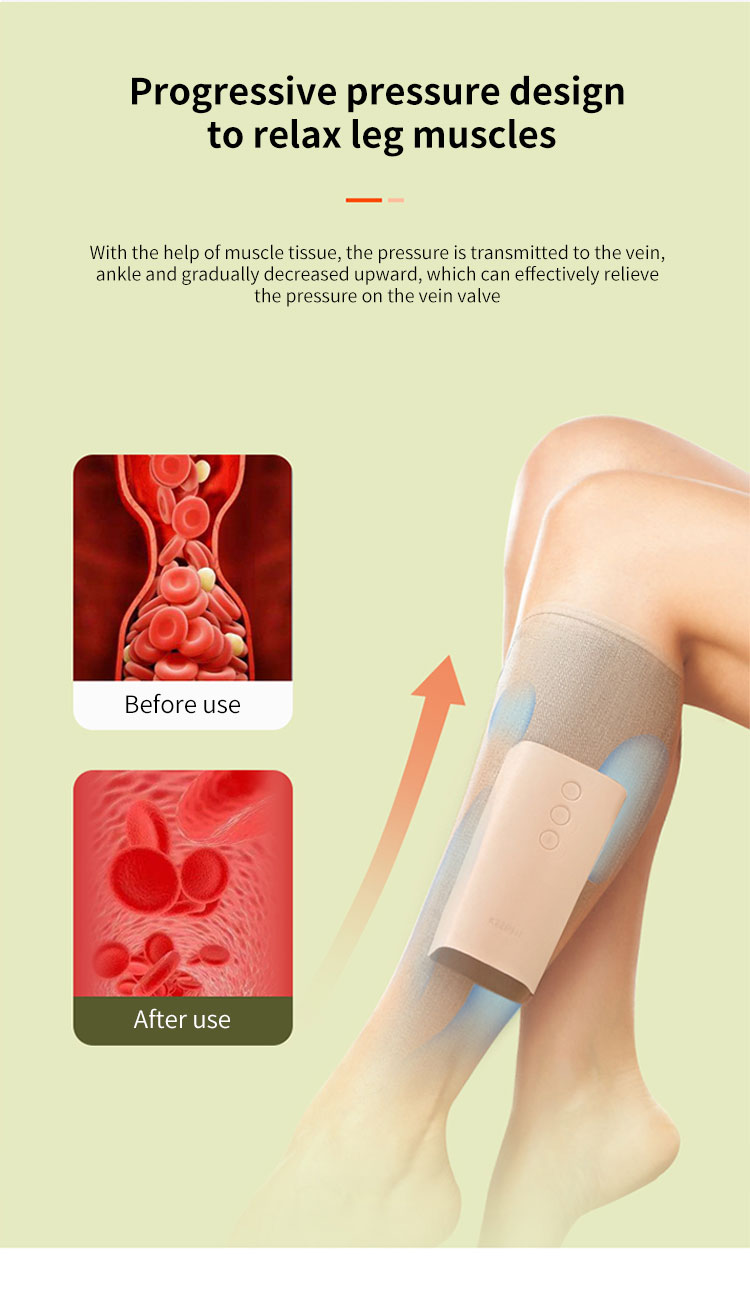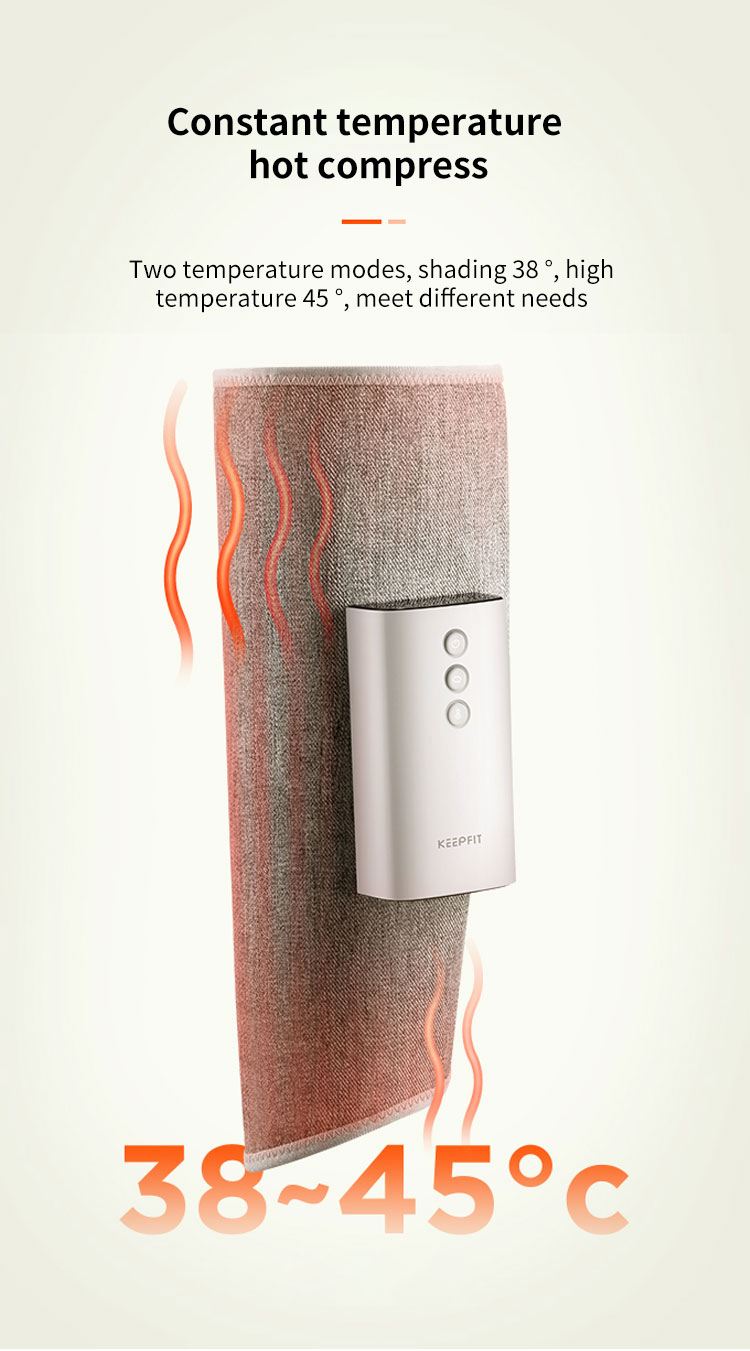 The Beauty of Air Compression
The Air Compression Leg Massagers like the PresPont offer a handful of benefits necessary to maintain good health. It can help you release stress, reduce sore muscles, alleviate pain, and even promote mental health because of its relaxing effects. But here's why the PresPont Air Compression Leg Massagers has become a staple in at-home pain solution:
It can improve blood circulation: After gentle stimulation to sedentary or convalescent people, it can improve blood circulation throughout the body. 
Can also be used on the arm: The massager can also be used on the arm to provide additional massage power. Whether you are returning from a long-distance flight, returning home from your desk all day, or in a state of recovery, this massager is a great choice to relax your muscles and promote self-healing.
A relaxing way to relieve pain: Our Air Compression Leg Massager can solve different health problems that lessen your quality of life, such as injuries after exercise, poor blood flow, leg fatigue, etc.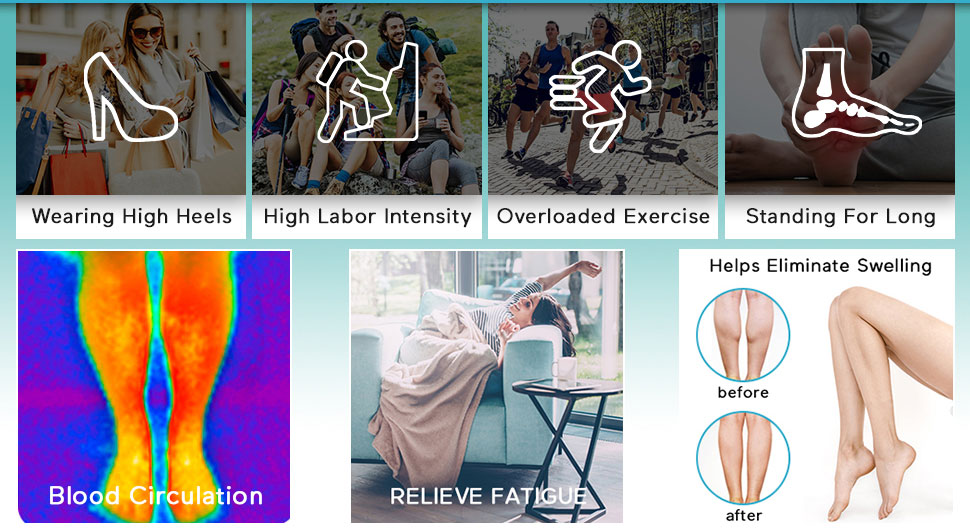 Why Choose the PresPont?
Wireless and mobile design

360° fully wrapped legs

Simulating human hand-kneading

Circular air pressure massage

Large-capacity rechargeable battery.

Made with breathable fabric
Heat option included
3 therapeutic massage modes
Adjustable one size fits all
Simple, intuitive controls
Travel-friendly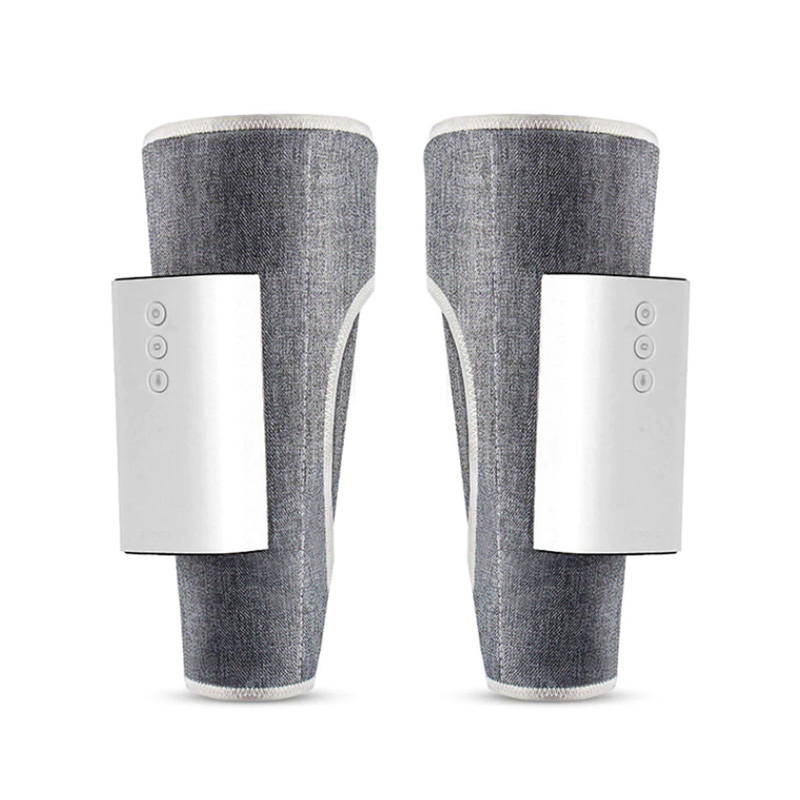 Product Details:
Rated Voltage: 5V
Battery Capacity: 2600 mAh
Charging: USB
Massage Principle: Air Compression & Kneading