Give The Best Milk To Your Baby Wherever You May Be
The advertisements and every book you'll read always say that breastmilk is the best for your babies, but how will you do this if you can't be with your child 24/7? It might be a maternity leave ending soon, a chore that you need to work on away from your newborn, or any other tasks that you'll realize that breastfeeding has its limitations and can become tiring and sometimes unmanageable. Handle and solve these problems with ease with the help of MumPro. A double electric breast pump that'll save you time and lets your baby enjoy the benefits of breast milk even when you are busy or away.
MumPro is an answer to every mom who struggles to give their little ones the best. Its dual and electric features let you save a lot of time on multi-tasks. At the same time, its soft silicone mimics a baby's natural feeding action for easy feeding. This device is such a great help for all new moms out there with all these fantastic features!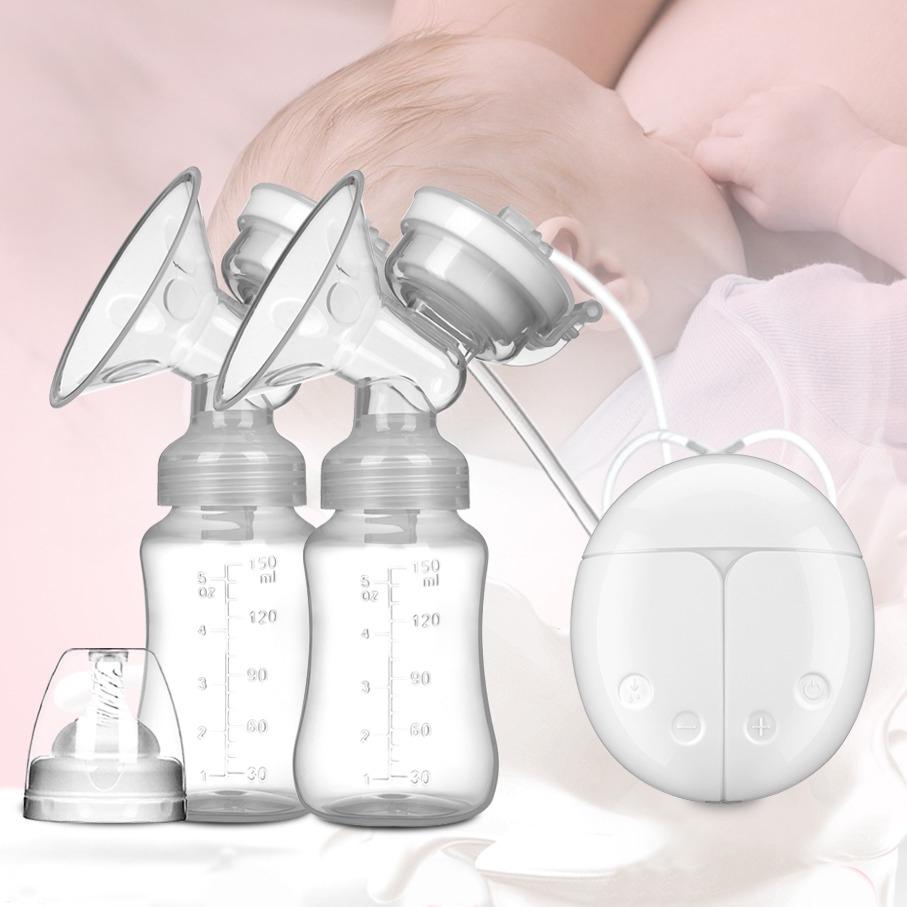 "I am more than happy, more than pleased! I've been struggling with a manual pump for about 2 weeks to build my milk supply up. It was so time-consuming because I had to pump each breast one at a time, and the pump's suction was weak. I decided to go ahead and get an electric pump and came across this one!!!! Let me tell you, and it was worth every penny I spent. The quality of the pump seems as if you paid a pretty penny for it. My milk supply has increased instantly. This is an amazing product, and I most definitely recommend it."
~ Nicole L., MumPro customer
Why Choose MumPro?
👩🏻👶🏻It has a Safe and Healthy Design for your babies: MumPro is made of food-grade PPA and solid silicone material. It has a high temperature resistant of 180-degrees C,  making you and your baby safe and far away from disease.
👩🏻👶🏻Its Humanize Design Meets Every Mother's Needs: This dual electric breast pump has a nice appearance, lightweight material, and a  portable and convenient design. At the same time, it has an anti-slip bottle preventing the bottle from slipping easily from your hand.
👩🏻👶🏻Comes with a Soft silicone massage cushion for pain-free use: This breast pump automatically massages the breast gently, promotes breast dredging, and stimulates milk secretion.
👩🏻👶🏻Offers 2 modes and 8-speed Design: Has Breast suction and breast massager 2 modes and 8 speeds. You can choose any mode and speed by your preference and need.
👩🏻👶🏻Includes a Silicone Diaphragm that accurately Separates Milk from Air: It prevents the trachea from polluting, thus keeping you and your child away from germs. Moreover, it is equipped with an air outlet that prevents the backflow of milk.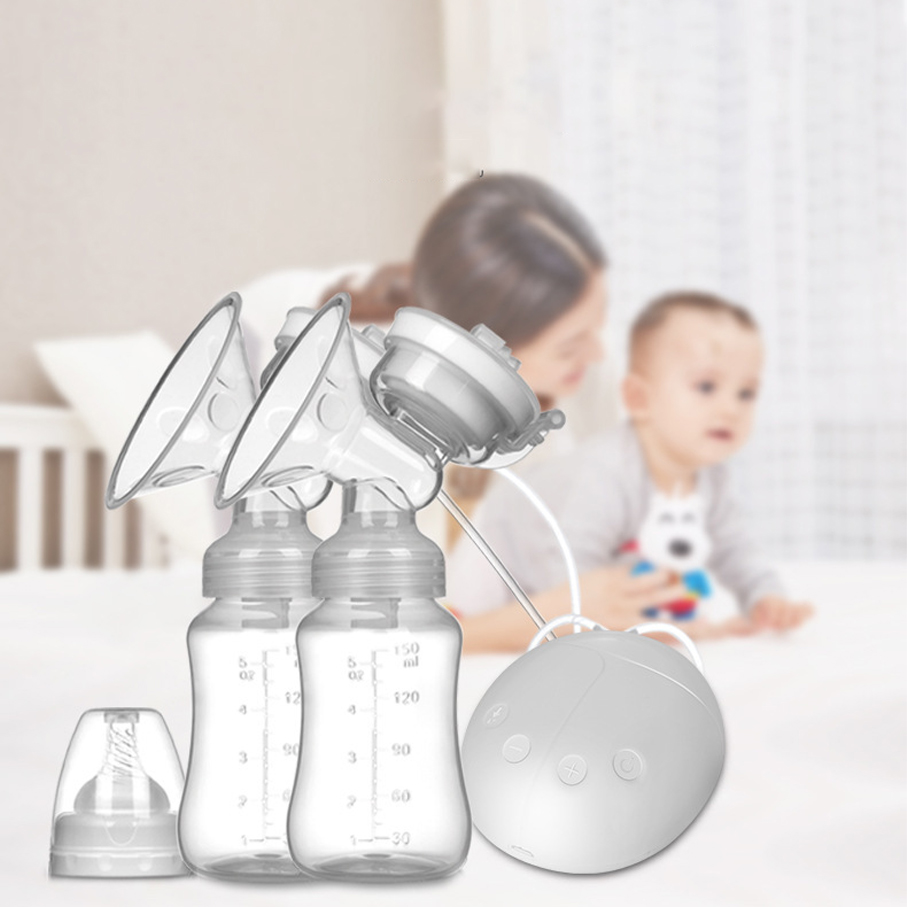 Created With the Thought of You and Your Baby's Safety 
MumPro is made with BPA Free materials and FDA Certification. At the same time, all the breast pump's parts are made from hospital grade silicone without any harmful substances making it 100% safe for your baby to consume. It also provides natural quivering suckles of a baby to give a comfortable experience for moms.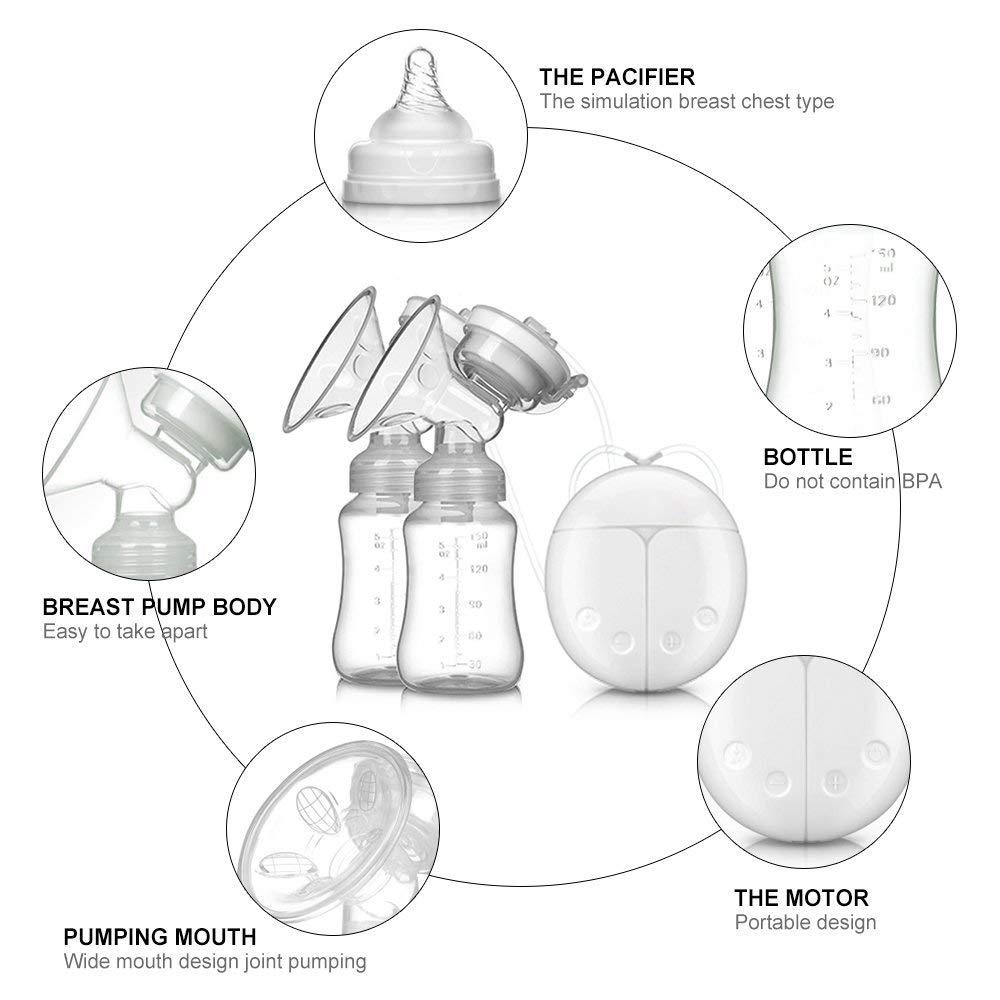 Has a Backflow Protector to Prevent Any Germs Which May Cause Infection
MumPro's anti-backflow design provides a hygienic closed system that prevents breastmilk from backing up to the pump to keep it fresh and avoid milk from any germs that may cause infection. You can choose to use it as a double or single electric pump through a single or bilateral switch button.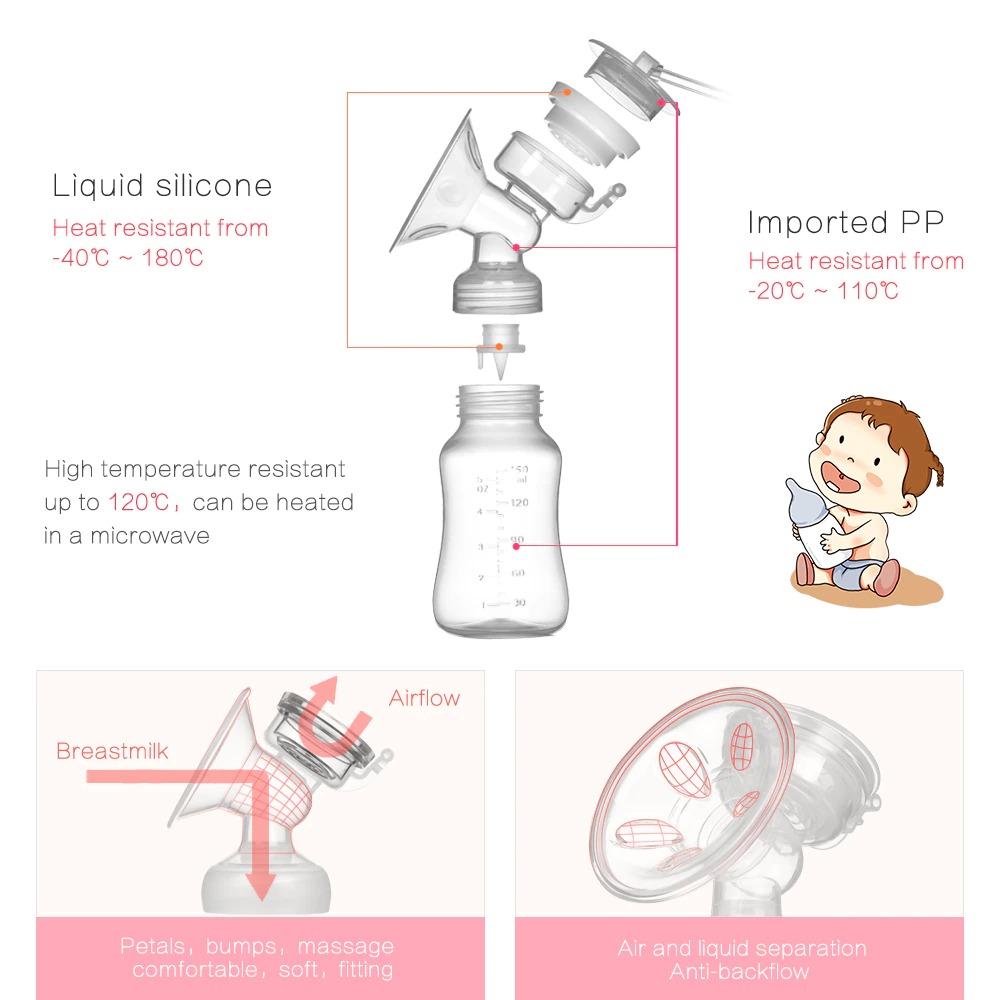 With Adjustable Modes for Your Various Needs
Our milk breastfeeding pumps have adjustable massage speeds and levels of suction for choice, helping the mother have better lactation.
Rechargeable And Portable: This USB charging breast pump is equipped with a power bank. Moms can express anywhere anytime, making it convenient for travel, office, or home use.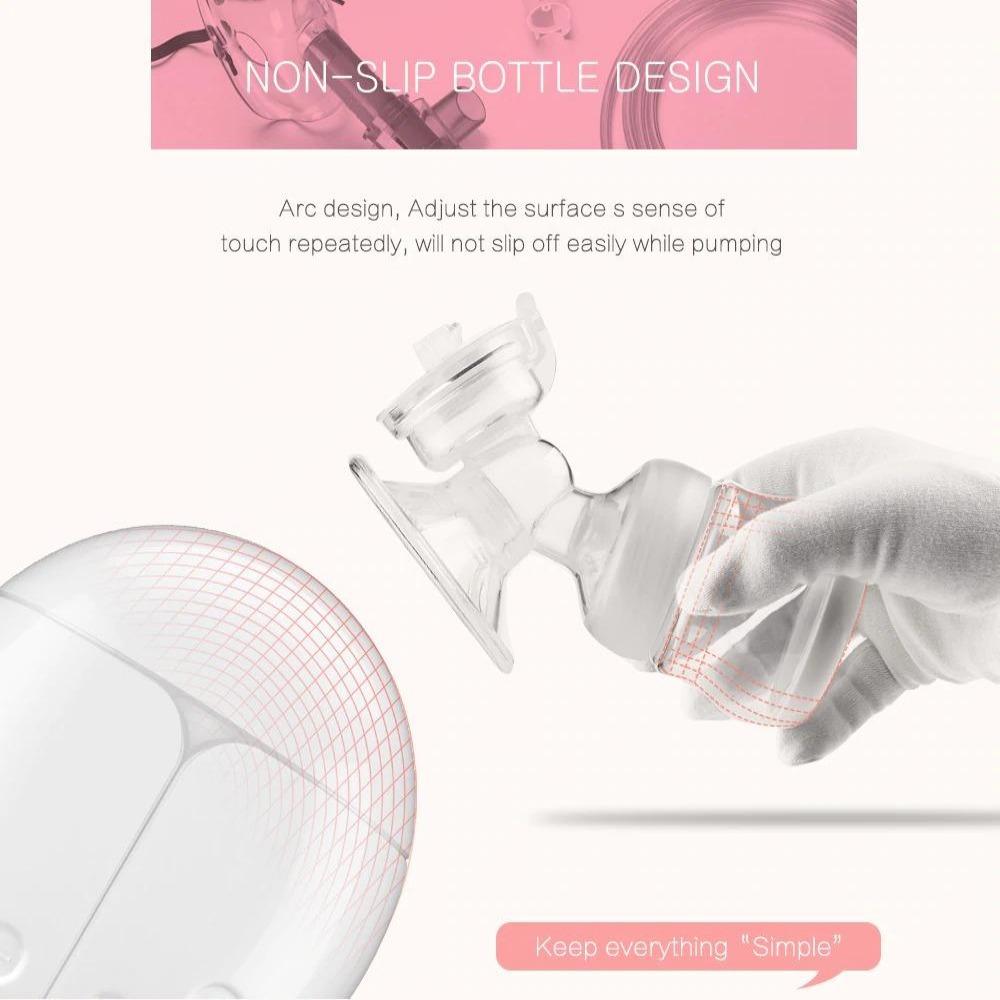 Low Noise but High Performance
This Low-noise breast pump is easy to assemble and clean, while its strong suction can express more milk in less time. That is why this dual suction breast pump helps new moms life much easier. Moreover, its extra beautiful package makes it a perfect gift for all mothers!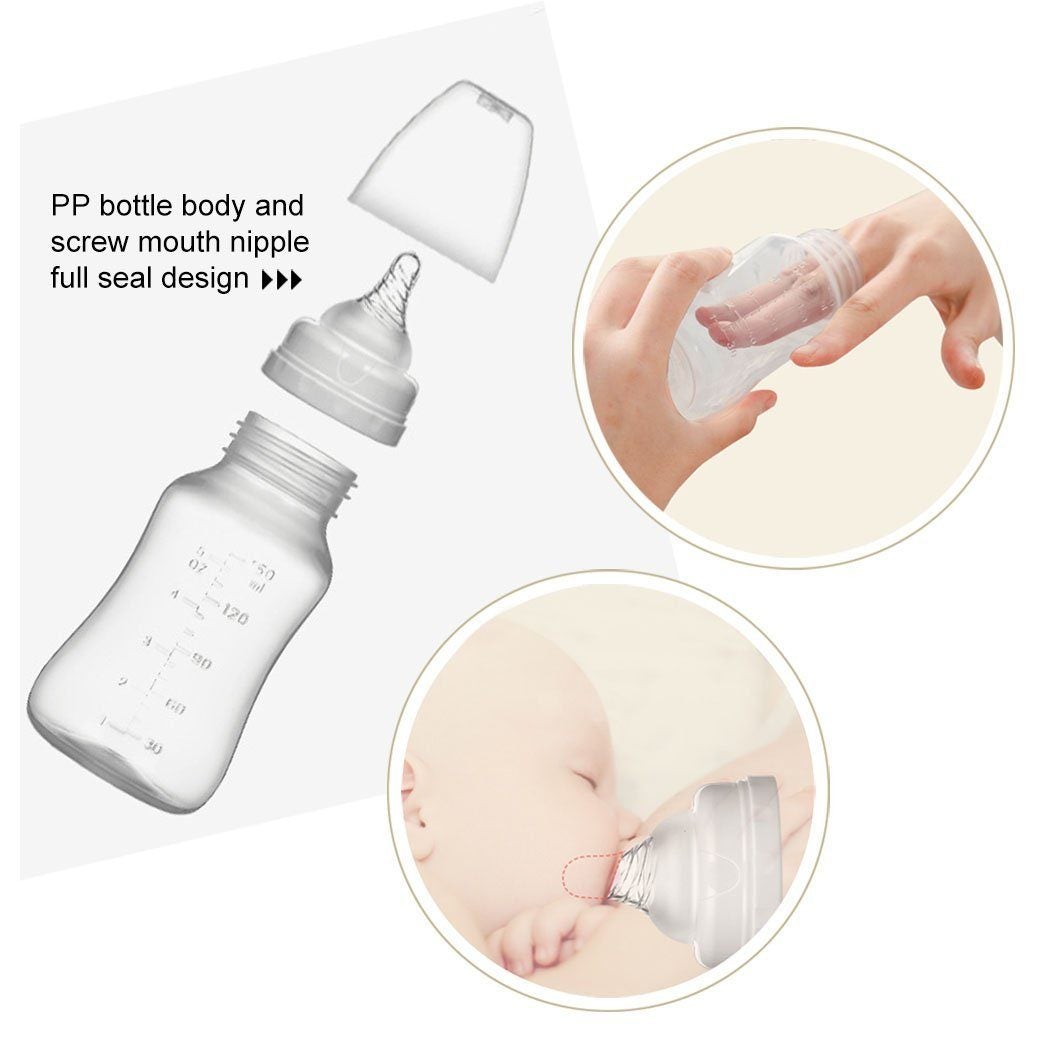 Specifications:
 Material: PP
Power Supply: USB
Color: White, Pink, Green
Packing Included:
2*bottles
1*host
1*Pacifier
1*USB cable