The Best Milk Made Available without the Hassle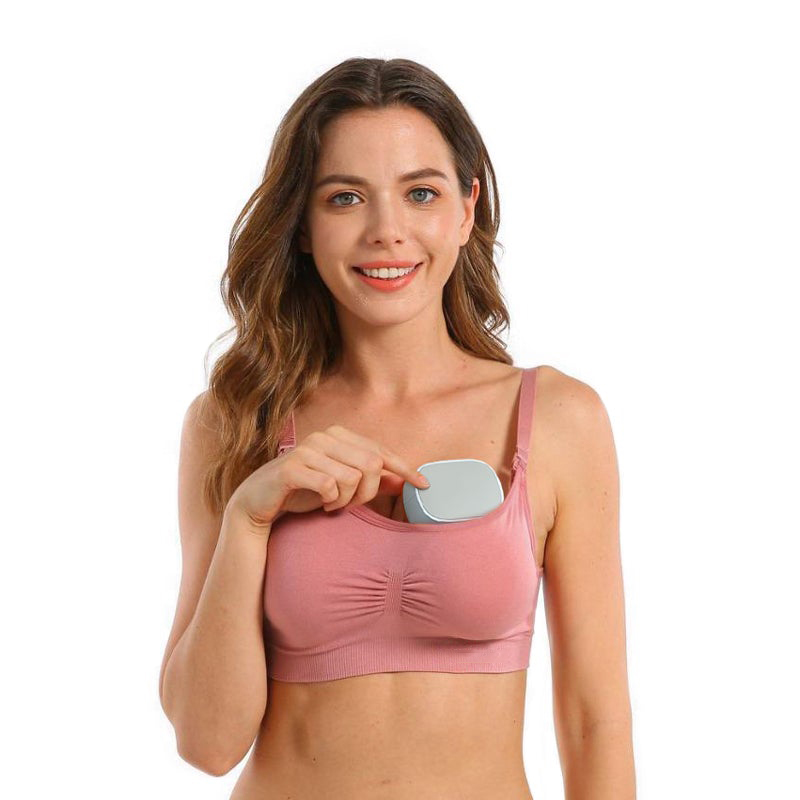 If you're a new mom who has relied heavily on traditional breast pumps, you understand the struggle of bringing bulky breast pump machines with all its wires, and the exhausting process of cleaning its multiple parts!
Not Anymore With the MilkyMuse Wireless Breast Pump!
New moms who have made it a goal to provide only the best quality breastmilk for their little ones will love this wireless, highly efficient, hospital-grade electric breast pump. As a wireless electric breast pump, MilkyMuse helps new moms make their breastmilk stash without the hassle and complicated set-up that comes with wires. The MilkyMuse breast pump for new moms is perfect for traveling, pumping in the office, or if you want to pump on-the-go. 

❣️MilkyMuse Features❣️
👱🏻‍♀️Breast Pumping is Made More Efficient – The electric breast pump comes with 2 modes that imitate the how babies feed to optimize better milk production. Moms can choose from 5 intensity modes. With these features, moms can find their own rhythm and produce more milk in a shorter time. The seal is consistently firm to make effective, continuous pumping.

👱🏻‍♀️Non-intimidating, Low-noise Machine that is Safe to Use While You are Feeding the Baby. With its innovative pumping technology, the sound is less than 55 decibels when used. You can conveniently use it even if you're baby is sleeping – no worries about waking the baby up!
👱🏻‍♀️Made from Food-grade Silicone Material – Milk is Toxic-free. The breast pump has a soft flange and is made of food-grade soft silicone. It is also skin-friendly, safe, and BPA-free. You can be assured that the milk you get won't have any toxin from the plastic.
👱🏻‍♀️With a Professionl Leak-free Feature So No Milk Will Be Wasted. The MilkyMuse' Silicone protection valve helps prevent milk leakage and protect mothers and babies from bacteria. The breast pump has a capacity of 180ml, and the container is marked with a tick mark. The recommended optimal breast pumping volume is 120 ml.
👱🏻‍♀️Portable & Wireless Use – Lightweight and portable breast pump and 800 mAh capacity rechargeable battery, you can pump milk anytime, anywhere. After fully charged, it can be used for about 80 minutes/3-6 times.
👱🏻‍♀️Compared with the touch screen, the physical buttons have a longer service life and are less likely to be damaged.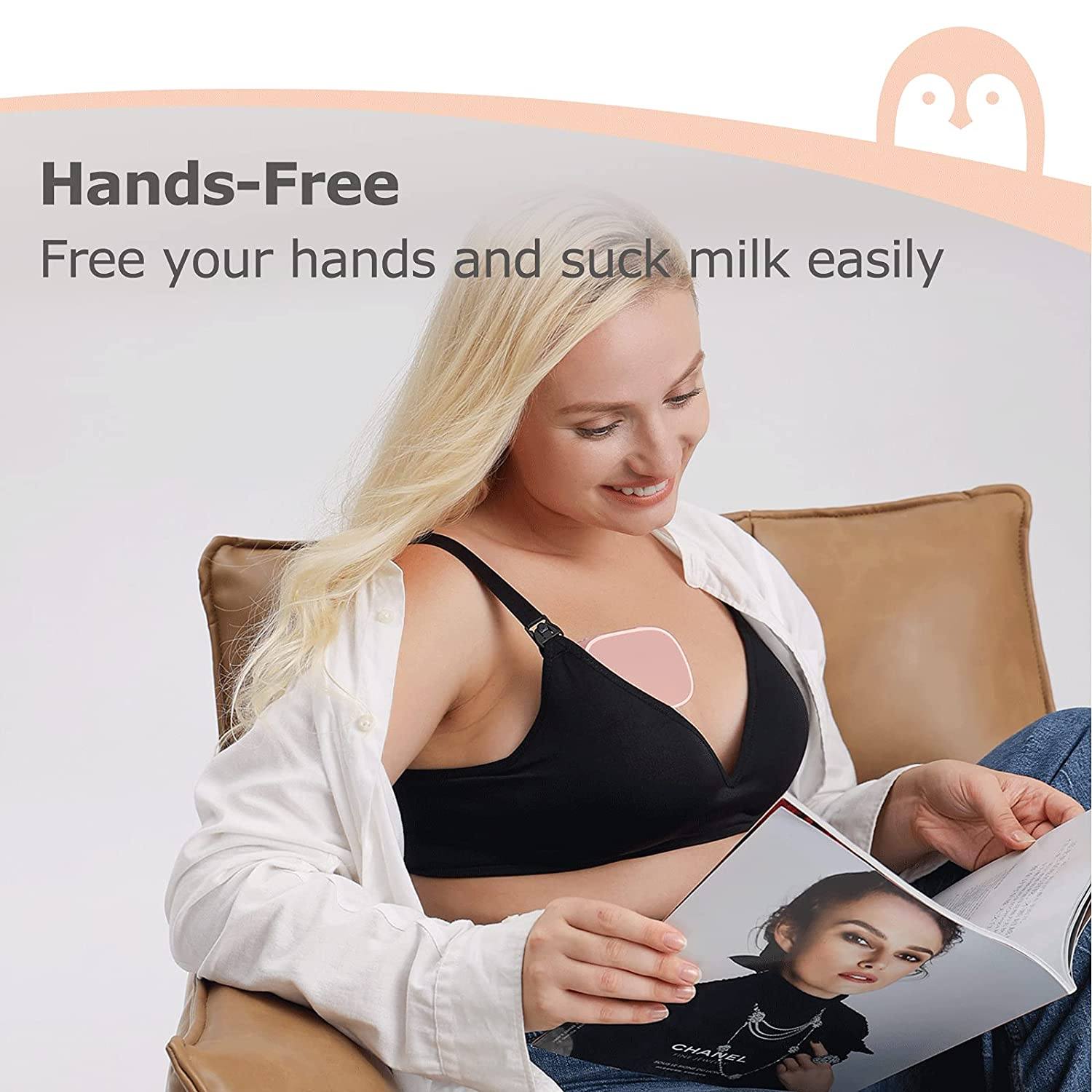 Motherhood Essential
Meet the all-in-one wearable breast pump that fits your needs and in your bra, allowing you to keep your pumping schedule no matter what.
Everything works inside the pump, with no external tubes, cords, or dangling bottles to hold you back. The pump is easy to clean and easy to assemble.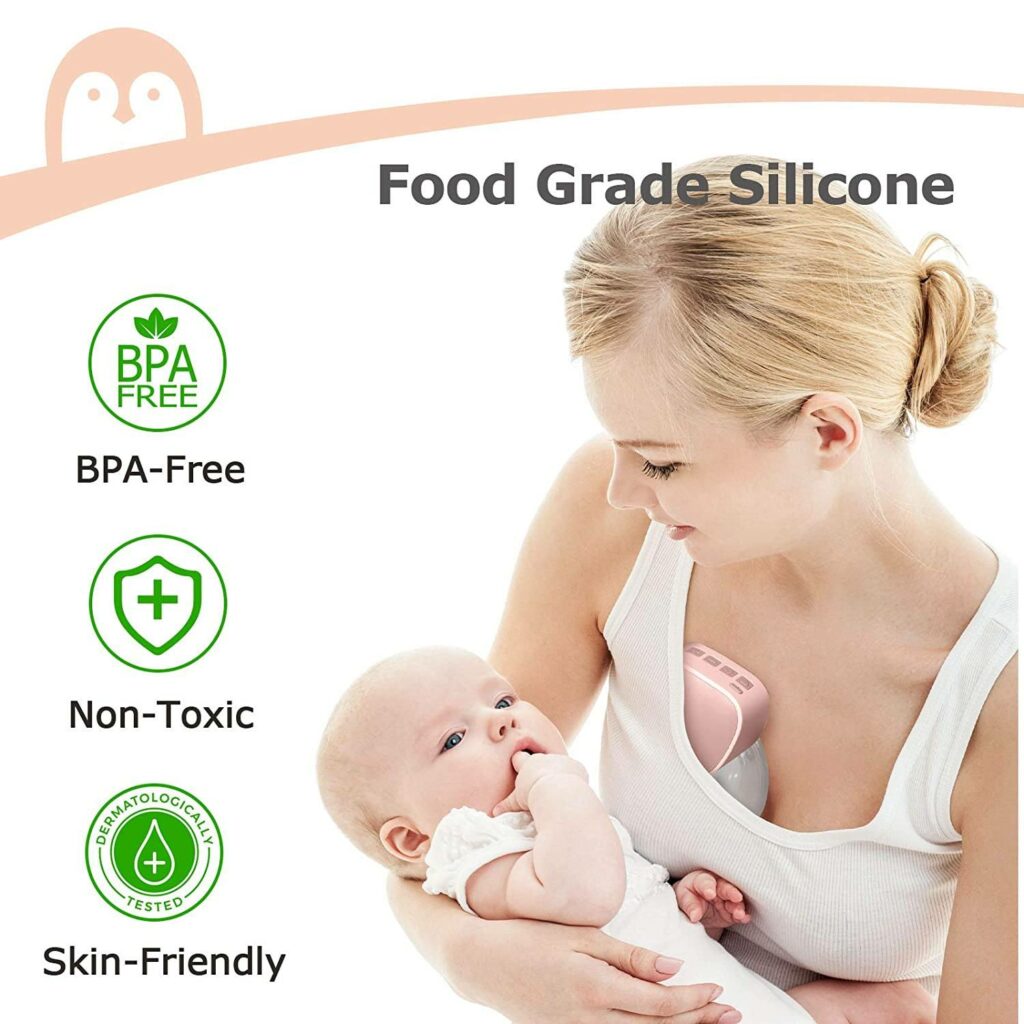 Pump on Your Own Terms
Worn inside a standard nursing bra, so you can pump completely hands-free anytime, anywhere. A better way to pump at home, at work, or on the go.
Breast pump supports a semi-lying position so you can easily attend to your baby at all times.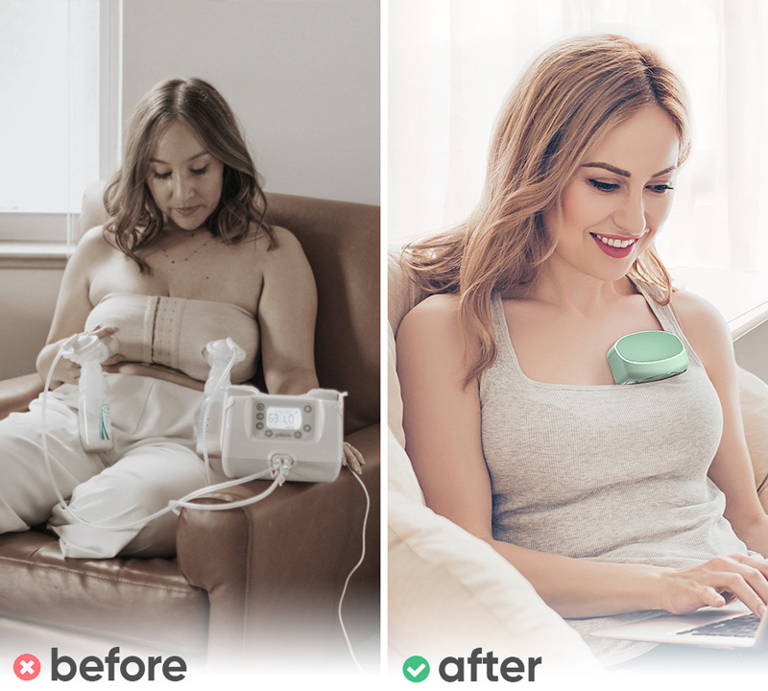 Truly Hassle-Free
No tubes, no wardrobe changes. Made to move so you can do what you need to do, unplugged!
Smart, proprietary technology responds to your body and maintains suction similar to a baby, enabling true mobility without spilling a drop.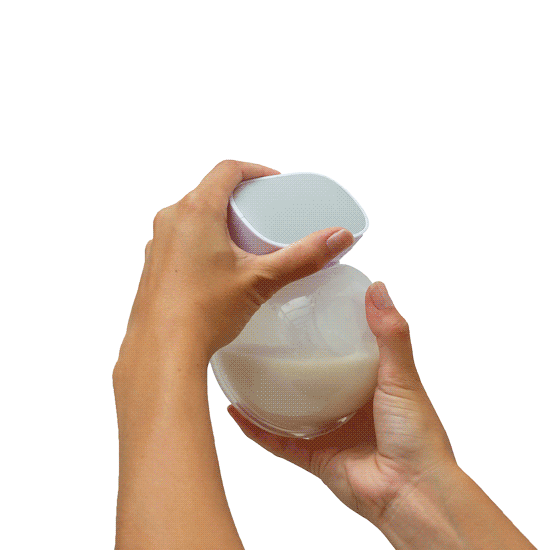 Maintain & Increase Supply
Stock up your supply while being a functioning mom. Finding a pump that fits your schedule doesn't have to be a challenge.
Take back the time for yourself. Be happier and more productive—not tied down to a stationary pump.
Specification
Capacity: 180ml
Material: PP + Silicone
Size: 15x8x11.5cm / 5.9×3.15×4.52in
Color: Gray/Green/Pink
What in the Package?
1 * Pump
1 * USB cable
1 * Instruction.