With One Hip Brace That Wraps Lower Back, Groin, and Thigh Area, You Can Provide Relief for Multiple Lower Body Pains and Strains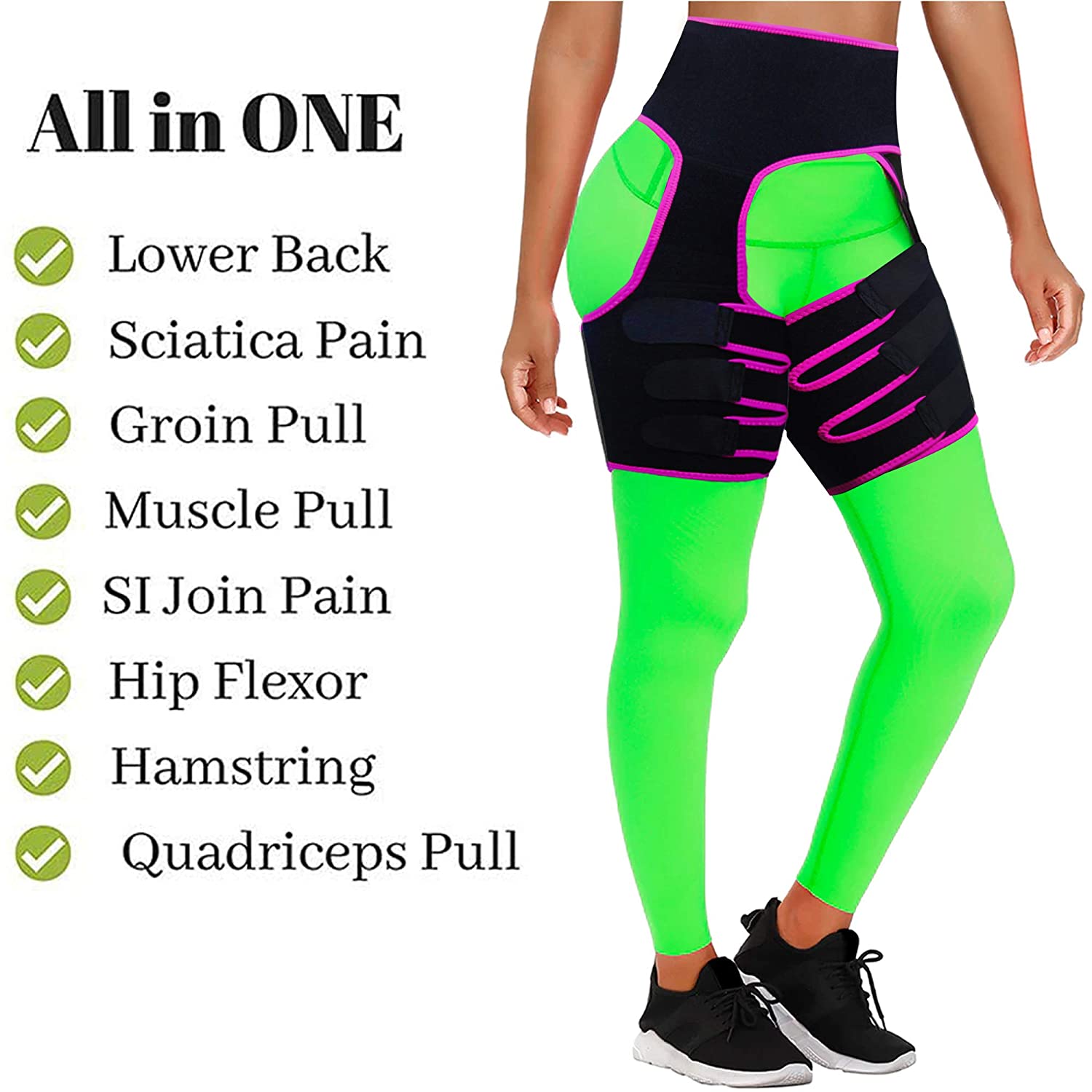 Introducing MarkHip – A Stable Hip Brace That Delivers Extra Firm Grip and Support To Target Affected Muscle Points (Made from High Quality Neoprene!)
Slim and smooth your thigh with the help of this thigh shaper butt lifting. Linking waist design can prevent slippage. It can not only slim your thigh but also lift your butt to create a charming body curve.
Our thigh slimmer wraps are suitable for any fitness activities,such as running,exercise,gym,cycling,work out,cardio ect.
The Waist Trimmer was designed to be worn during exercise. The thigh trimmers contoured fit and flexible neoprene allows for a full range of motion during your workout.
Connected Waist Belt : prevents the quadriceps wrap from slipping and sliding while working out
3 adjustable Hook and Loop Fasteners:provide targeted and controlled compression desirable level of support
2 Side Thigh Support Brace:designed for both men and women and can be worn on both legs.
Features:
Butt lifting and shaping: It has rear circular cut-outs that support and lifts your butt to look bigger and rounder. It actually creates volume in the rear using your own naturals shape.
Reduces Appearance of Cellulite: The good quality fabric will hide any flaws, as it is specifically designed to deceive any skin imperfections. Accentuates your tummy, hip, and thigh by smoothing out unwanted bulges to give you a clean and confident line.
Optimum Pressure Distribution: For all-day wearing comfort and granting you a full range of motion without restriction. Keeps everything in place and offers optimum support especially when doing high-intensity exercises.Also suitable for home training.
Stretchy: Stretches not only enhancing the density to trap the heat but also offers you the ultra-flattering fit
Breathable and Moisture-Wicking: Converts excess body sweat to heat dries moisture incredibly fast.
Specifications
Color: Black/Rose/Yellow
Main Fabric Composition: Chlorine Fiber
Content of Main Fabric Ingredients: 85 %
Function: Waist Support, Shape, Body Shape, Abdomen in
Suitable Season: Summer, Winter, Spring, Autumn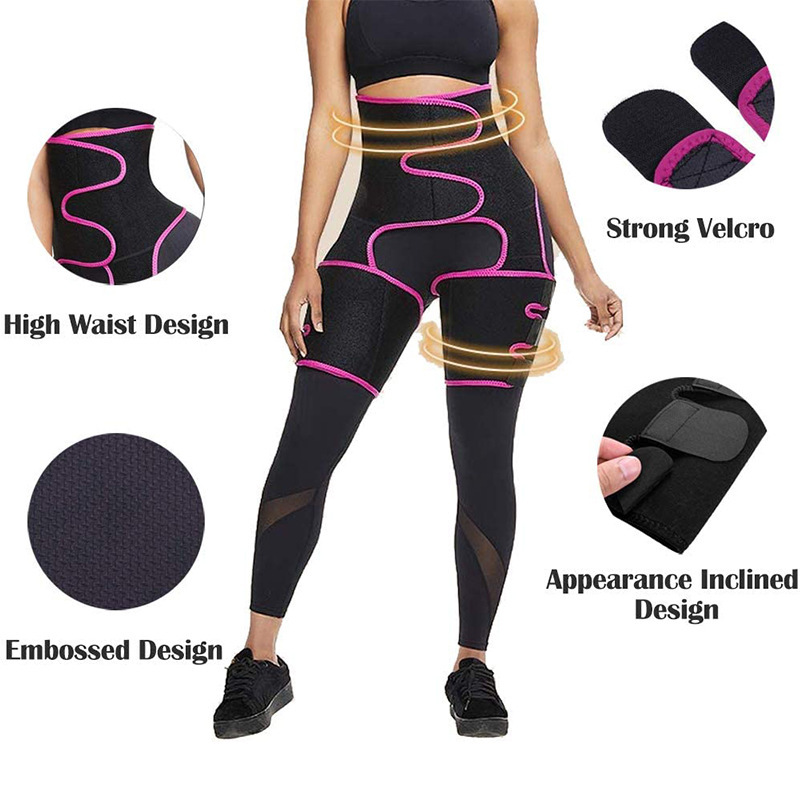 Size Chart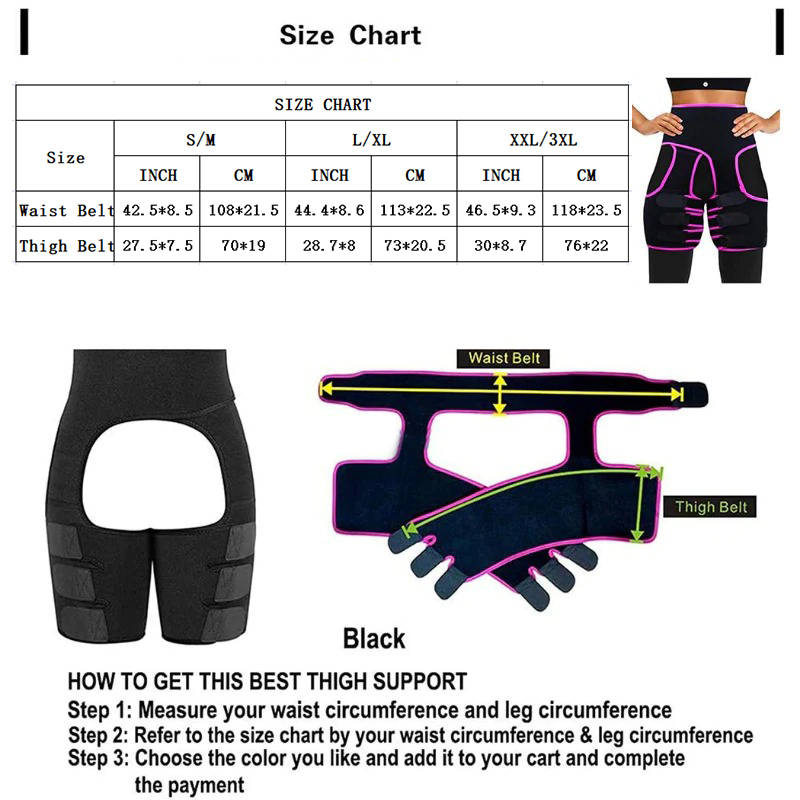 Package Included: 1 x Hip Brace