Comfort for Pregnant Moms, Designed by Moms—Introducing MamaLows!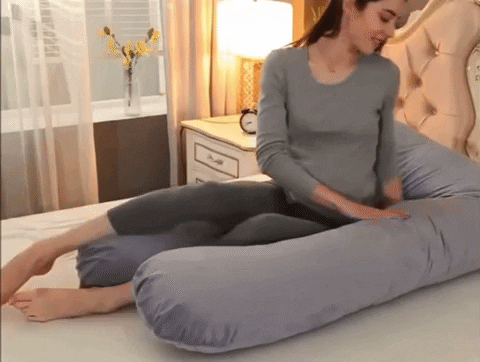 Finding the most comfortable sleeping arrangement during pregnancy can be a challenge. It stresses you, especially knowing nothing much you can do to ease the pain and tension you're feeling in your back, hip, and shoulders. But don't worry, we understand exactly what you're going through. As moms, we know that pregnancy is a tough one. So to help moms overcome the exhausting experience of childbirth, we've designed the PERFECT pregnancy pillow that will assist you in getting that goodnight's sleep and alleviate the discomfort you're feeling. Our MamaLows Pregnancy Pillow is designed with a contoured U-shape to provide support according to the unique shape of pregnancy.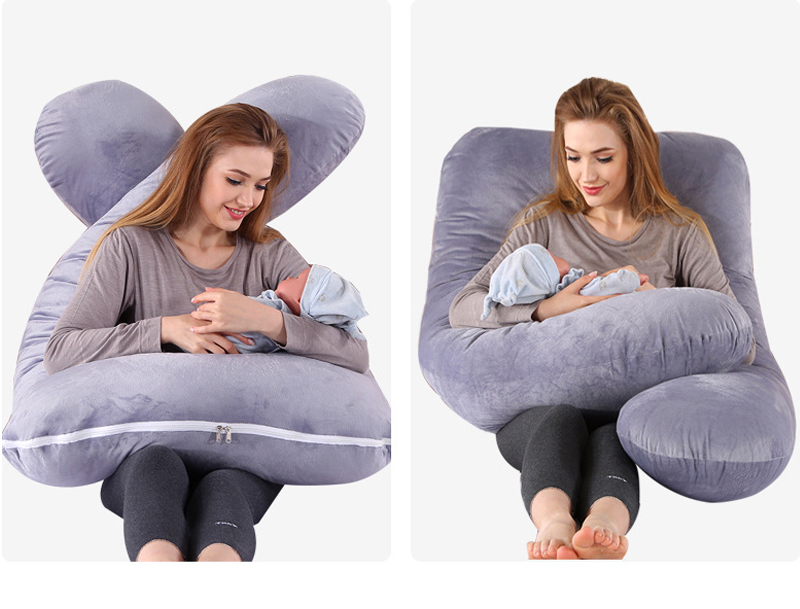 Specifications:
Material: Cotton/Polyester, Non-woven
Size: 33 * 30* 16cm
Why Choose MamaLows Pregnancy Pillow?
Let us tell you why MamaLows is your best friend in your pregnancy journey. Millions of moms trust our U-shaped Pregnancy Pillow to get through the challenges of pregnancy.
Unique U-shape Design Provides Full Body Support
MamaLows is specifically designed to accommodate the contours of the pregnant body. The perfect mix of U-shaped pillow and C-shaped pillow provides support for every part of your body, including your bump, knees, hips, back, neck, head—allowing you to feel comfortable when you sleep.
Say Goodbye To Aches And Pains!
Our Pregnancy Pillow conforms to the shape of your body, which helps align your spine in a more normal way and relieves back pain and stress. This support allows you to breathe easier, promotes better circulation, and aids in muscle relaxation. It also helps elevate your leg to improve blood circulation and relieve pregnancy swelling.
All-in-One and Widely-Use Pillow
MamaLows allows you to manipulate the shape of the pillow according to your liking. You can sleep with it, sit up with it to support your swollen feet, or use it to give your back extra support while reading. Even after you give birth, our pillow will support your baby during bottle-feeding.
More Than Just A Pillow For Pregnant Women
We've designed MamaLows to accommodate every woman needing some extra support. So whether you're recovering from surgery or tired of having to use separate pillows to support your head, neck, legs, and back, MamaLows is here to bring you comfort!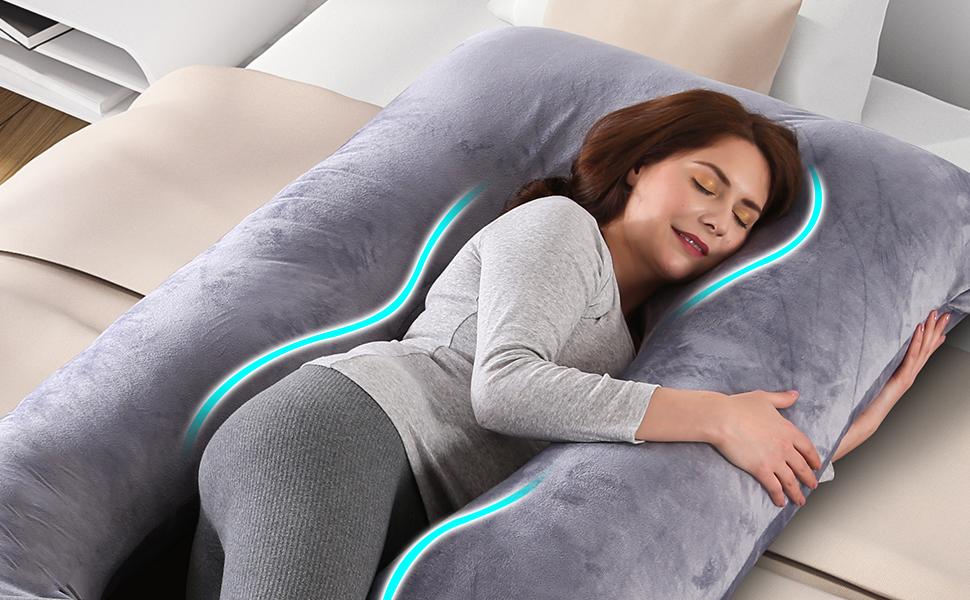 We know being a parent can be uncomfortable sometimes, so we're here to help because MamaLows knows best!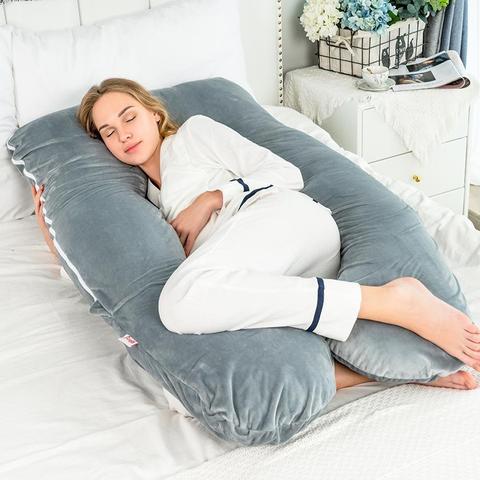 Improve Blood Circulation
Enhance your optimal sleep positioning for your physical needs during pregnancy, so you and your baby stay comfortable!
Relieve Body Stress
During pregnancy, our bodies adjust to carrying around extra pounds, which causes our bodies to become tired and stressed. We designed MamaLows to ensure you can sit and sleep comfortably and relieve all the stress for an energetic morning ahead.

Our Pregnancy Pillow is the perfect addition to help keep you and your baby feel comfortable while sleeping during your pregnancy! With full-body support, plush 100% polyester interiors, and a soft exterior, it will feel like you are sleeping on a cloud!
Slip Cover Machine washable
Belly support
100% polyester interior
65% Polyethylene, 32% Cotton, 3% Spandex exterior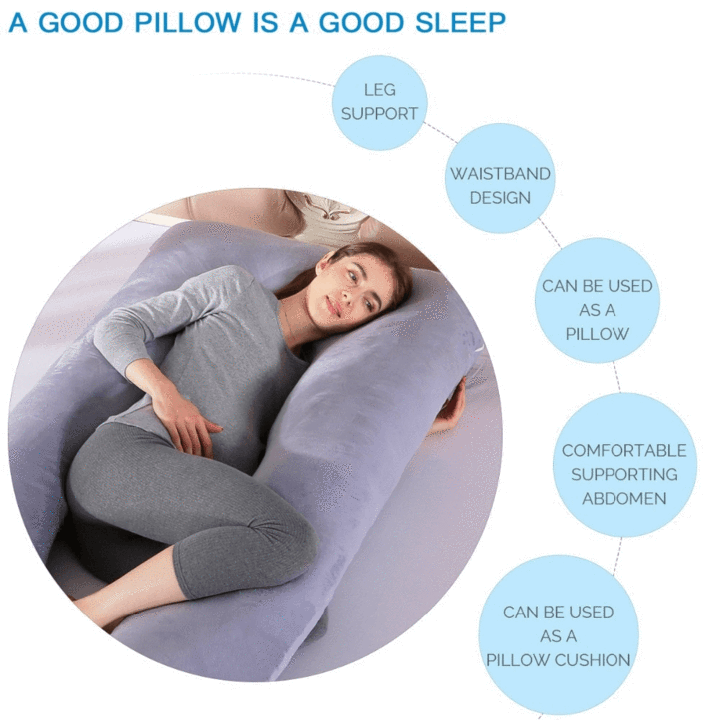 Unique Design Pillow Wrap Around Your Entire Body
Unlike other body pillows that are meant to be wrapped around in one direction, this pillow hugs your entire body and conforms to both sides, from back to belly, for ultimate comfort.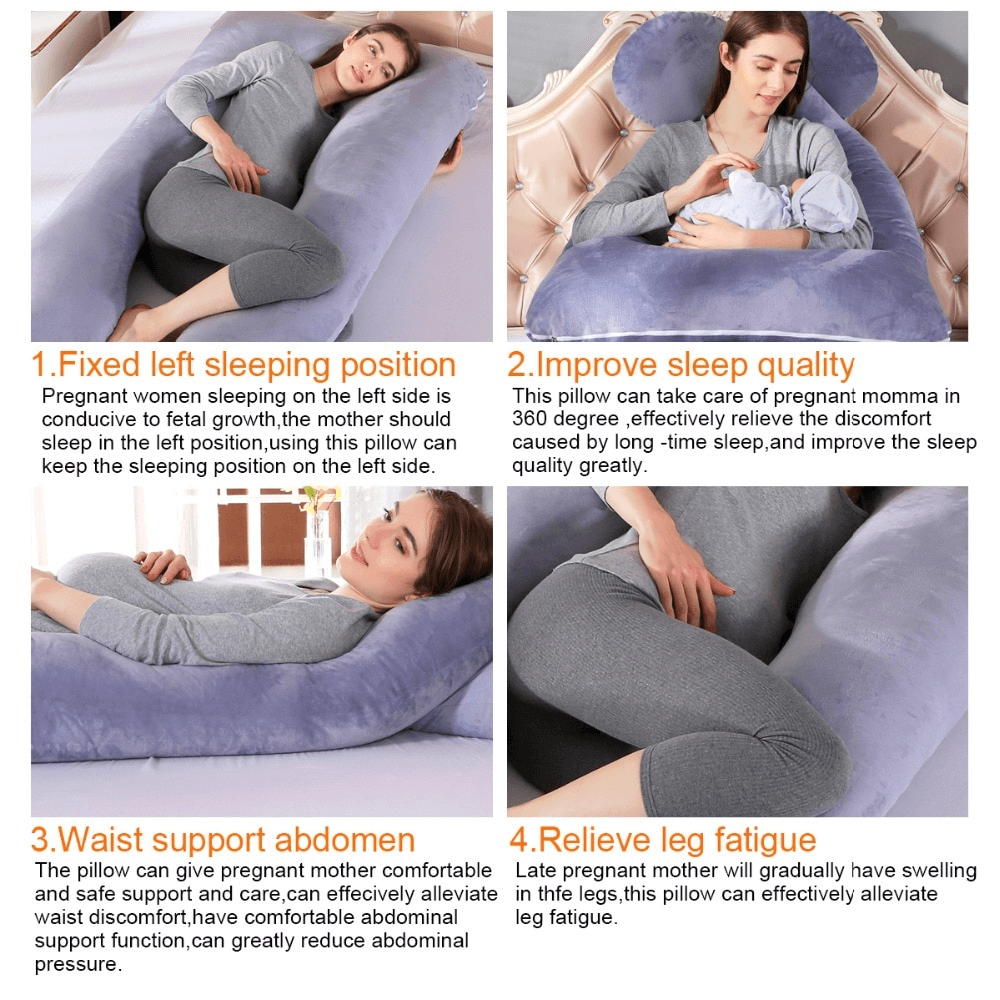 Super Comfortable and Durable
MamaLows Pregnancy Pillow is filled with a polyfill blend that is designed to provide soft comfort with increased support density as you apply weight to it. And we double-stitched this pillow all the way around for extra durability.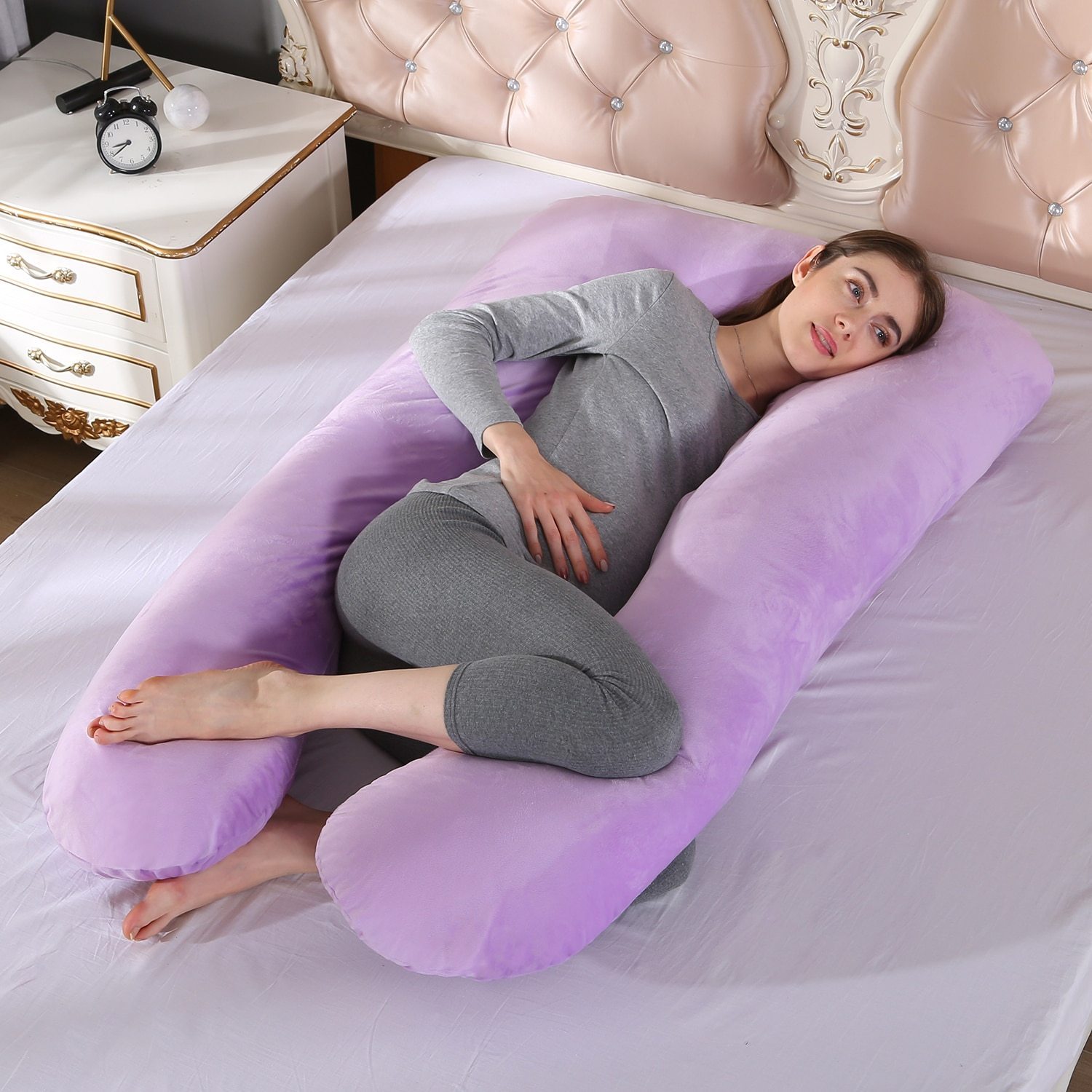 Removable and Machine-Washable Zipper Cover
Our maternity pillow cover is removable and machine washable. We guarantee MamaLows will stay comfy even after 365+ washes.
Package Include: