Let Your Back Breathe
If you're sitting on a less-than-ergonomic chair, or if your posture isn't in the most ideal shape, you're probably familiar with the throbbing pain and discomfort that comes from a back that battered through pressure, and stress. When our backs are taking the toll of poor posture from working and sitting down, the pain can easily engulf our backs.
A great lumbar pillow helps allow the back to "breathe." This is exactly what LumVex is for – to provide maximum spine protection, relieve back pressure, improve posture, and give instant relief from pain and discomfort.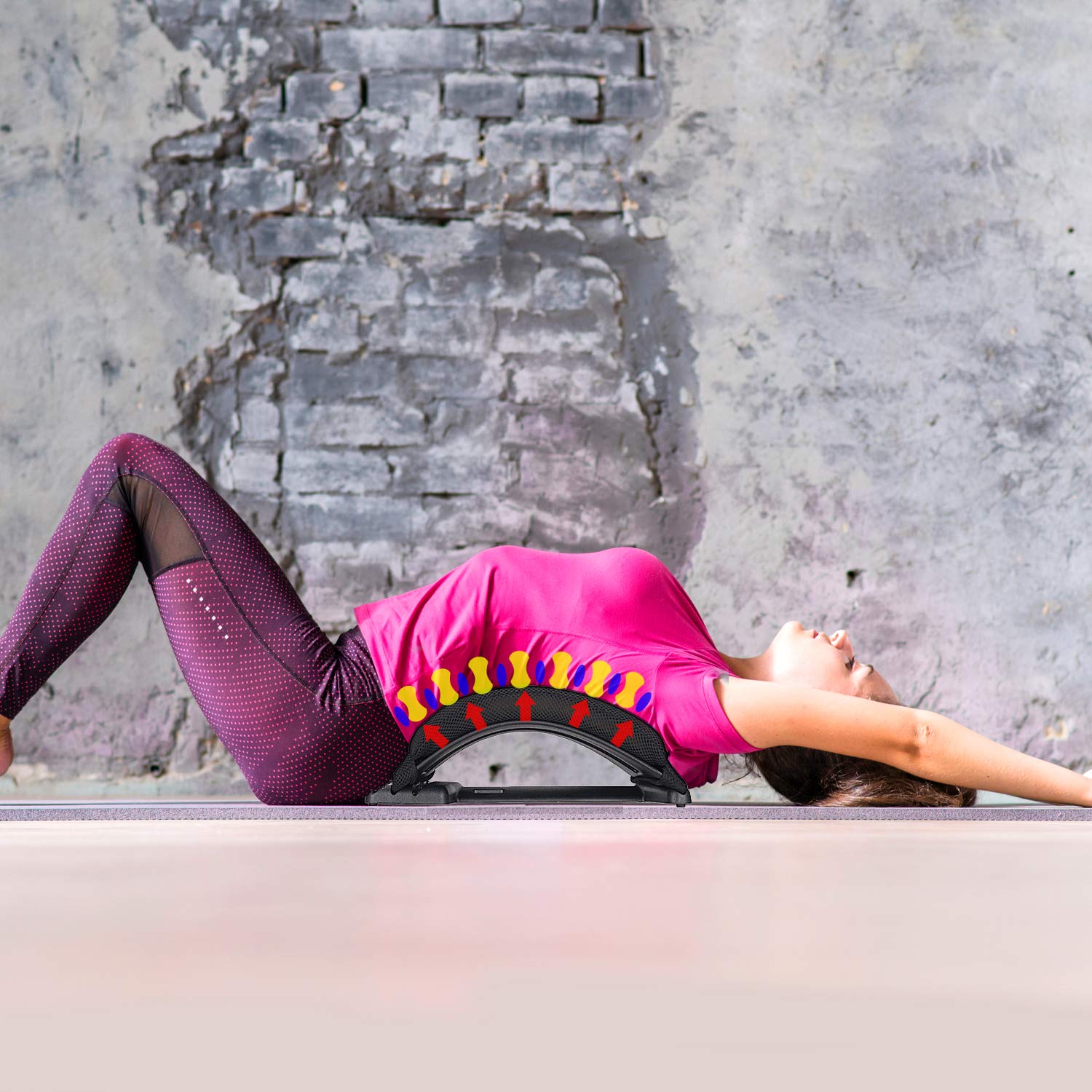 Features:
Not just for back pain and bad posture. On the basis of the original lumbar traction stretch, the advantage of a memory cotton cushion is added to prevent the waist plate from being too difficult to damage the lumbar vertebrae. In everyday life, it can be used as an office chair cushion and car cushion and has three levels of height adjustment.
Created for better lumbar health. The product provides better multi-level lumbar support. It is also a back massager, shoulder massager, and back massager for bed, acupressure back massager, back massage chair, back massager, and car back support. It helps alleviate back pain relief, provides chronic lumbar support for herniated disc, sciatic nerve, spinal stenosis, posture corrector. It can be used for multiple purposes. Even useful for yoga and pilates classes!
Made with Memory Foam. It is made of comfortable memory foam and is encased in a removable and washable 3D breathable mesh cover, which wicks sweat and moisture and keeps you cool and comfortable all day long. The memory foam we use is so pure that it maintains its shape and density while keeping you comfortable and protected.
Relieve Muscle Pain and Stress. With our ergonomically designed massager, you can relieve chronic back pain and joint pressure.
Perfect for Yoga! The LumVex is a good lower waist stretcher, which can open the cervical disc space, strengthen lumbar muscle traction, and reduce lumbar muscle tension.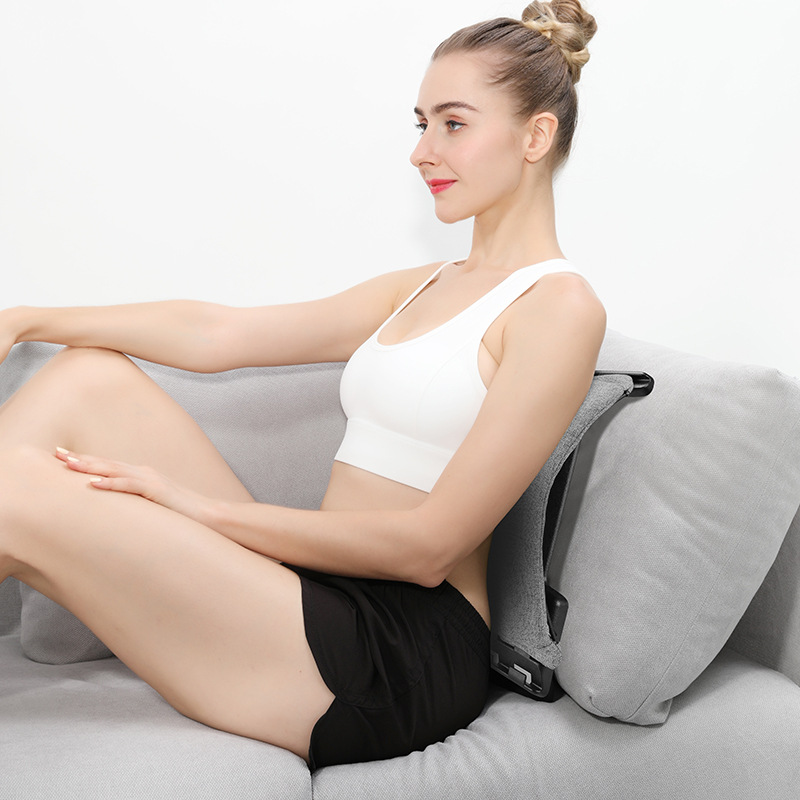 Designed for people of all ages. The ergonomic design includes a multi-level arch with 3 adjustable settings so that all ages and fitness levels can benefit from the use and improve flexibility.
Helps Relieve Back Pain and Posture Correction – Lower Back and Posture Preventive Care. Daily activities that involve prolonged use at the computer, sitting all day, or physical activities can lead to imbalances of the spine and posture. The back stretcher and lumbar support are exclusively designed to help correct and improve posture.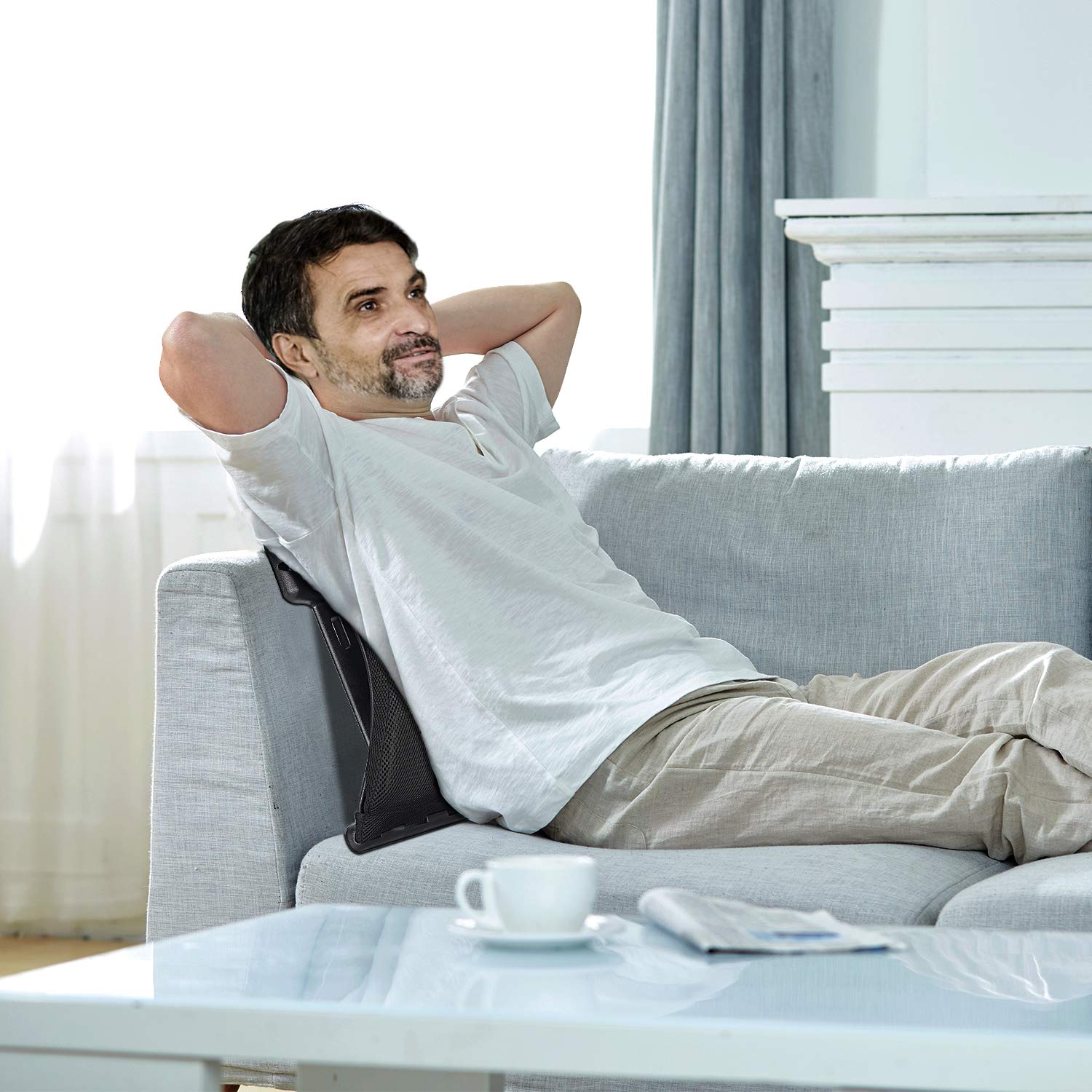 Like a traction stretcher
Height can be adjusted, basic function as a low back stretcher If you are a yoga enthusiast, stretching muscles and low waist have a good effect.
For wheelchair, office chair, or seat.
Comes with straps and memory cotton, can be used as a cushion, widely used in the office, seats.
Car back pillow
You can adjust the height, more suitable to support your lumbar spine.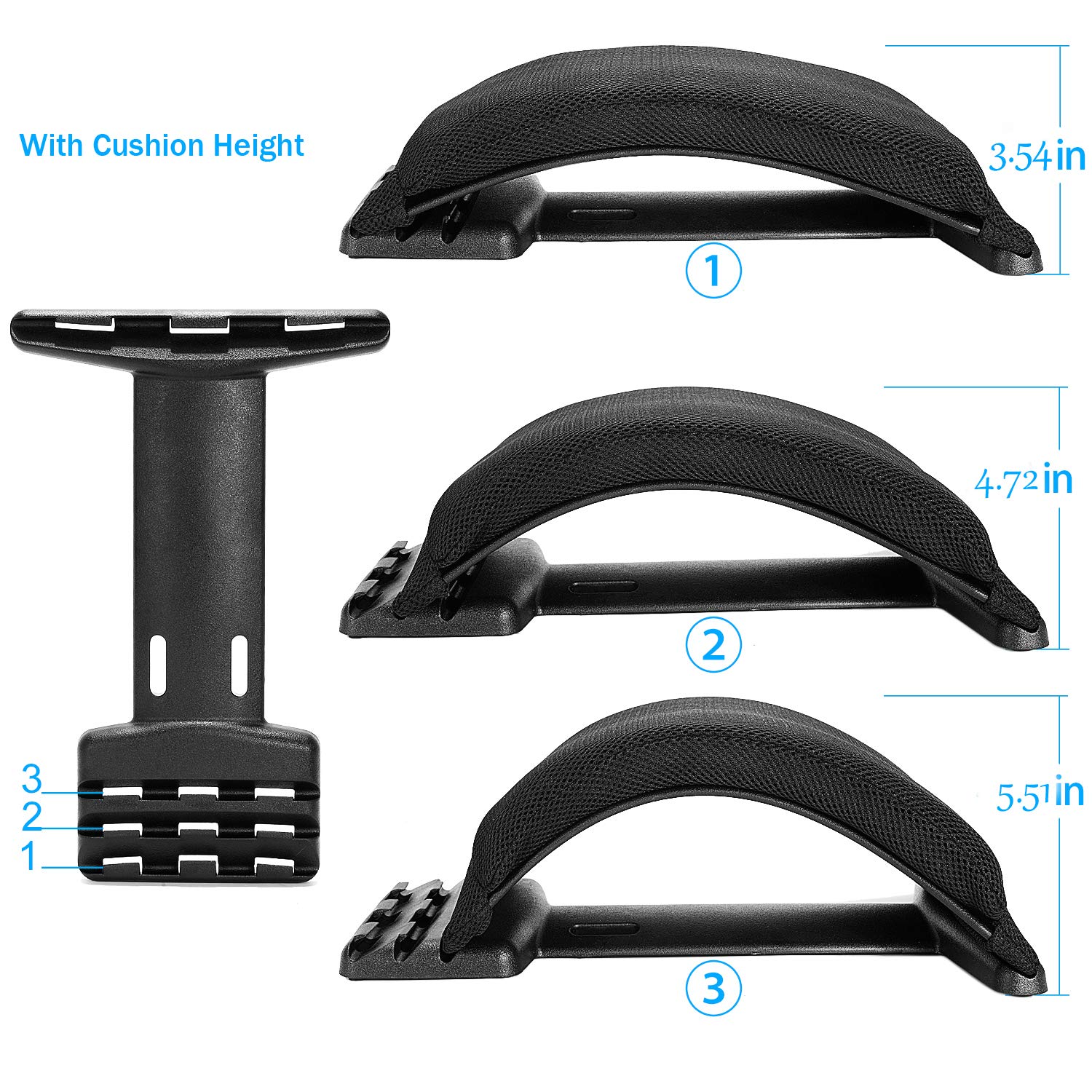 How To Use:
Sit down and place the back close to the bow portion, keeping the knees bent. The end product will be aligned with the position of the bottom of the spine, the lumbar spine in the middle of the slot.
Minimum amplitude stretching exercises – breathe normally, keep the knees bent, put hands on the side.
Suggest use 1-2 times a day, once 5-10 minutes.
Use gradually.
Package Include