Your Baby's Heartbeat, Your Peace of Mind
Hearing your baby's heartbeat is one of the most comforting things expecting parents can hear. With the baby not always visible, hearing something that signifies your baby is doing well can do wonders to your peace of mind.
The LullaBeats is your partner to monitoring your baby's health while they're still in your tummy. The fetal doppler uses ultrasound technology to bounce sound waves off the baby and return a representation of the fetal heartbeat. A perfect gift for yourself and your pregnant friends.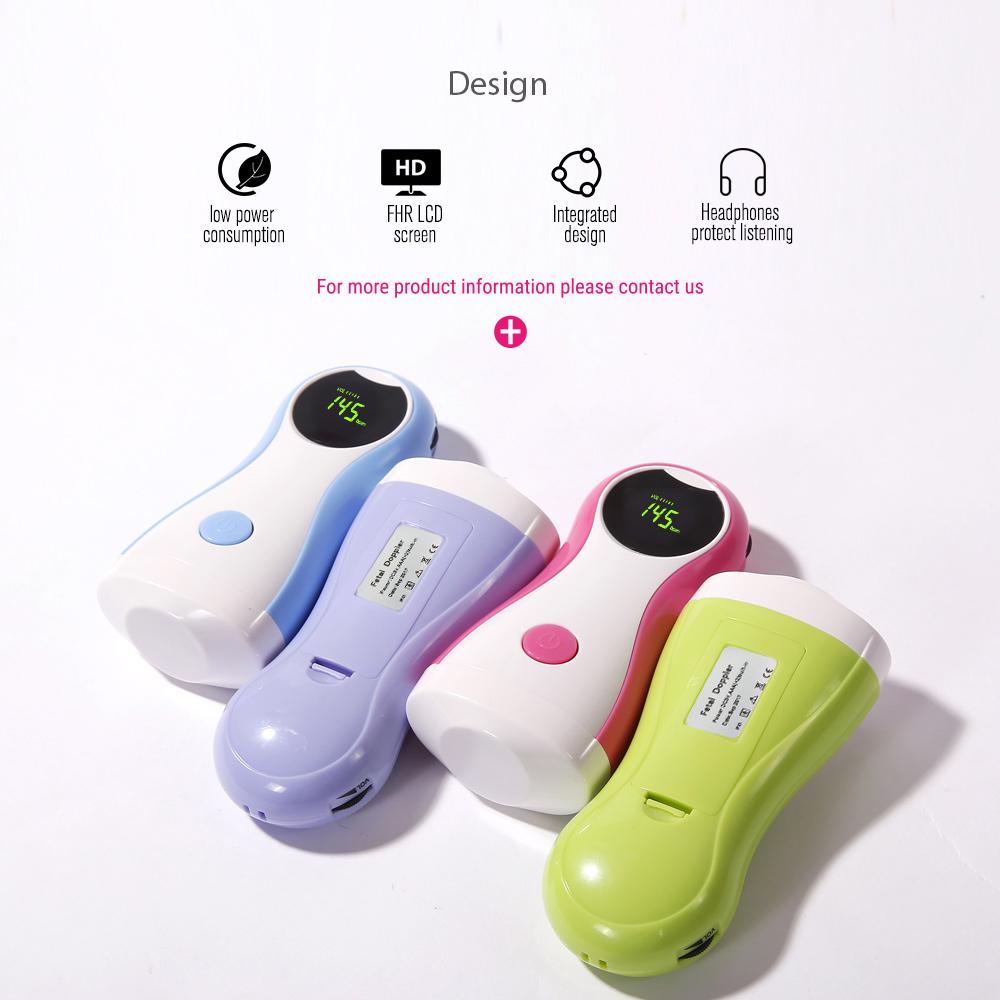 LullaBeats Features
🥰100% Safe and Medical Grade – Just like the ones they use in the hospitals. You don't have to rush all the time to the hospital just to hear your baby's heartbeat. The LullaBeats is hospital-grade – you can be assured it'll give you accurate access to your baby's heartbeat.
🥰Portable and Lightweight – Listen everywhere. You can listen to your baby's heartbeat in the car, on your bed, and while you're traveling. If you want to hear your baby's heartbeat all the time, you can just reach out for the LullaBeats.
🥰Ultrasound Frequency: 2 MHz. The device uses a high-sensitive ultrasound frequency to help you hear the beats faster.
🥰Low Power Consumption. Uses only a little amount of battery every use.
🥰Easy to Detect Baby's Heartbeat. The doppler is designed to be super sensitive to pick up your baby's heartbeat.
🥰Can Detect Heartbeat from 12 Weeks. You can pick up your little one's heartbeat as early as 12 weeks.
🥰Earphones Included. Listen all day to the beat. No need for anxious and panicky moments anymore.
🥰Connect More with Your Little One. Feel your little one even if they're still inside your womb!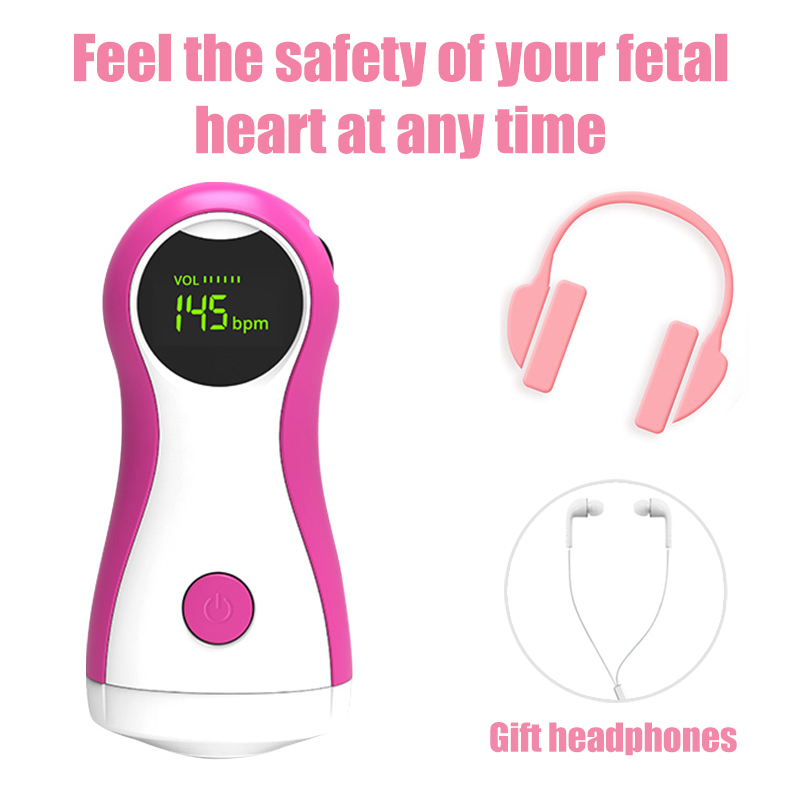 Listen to Your Baby From Home
The process of pregnancy is a time to bring happy emotions along with anxiety and expectation. Imagine the first time you hear your baby's heartbeat. You know in that one moment, your life has changed forever.
And you want to hear that wonderful thing every day without having to wait for an hour in the hospital. With our fetal heartbeat monitor, we can help you hear your baby anytime you want.
"In the months of pregnancy before being able to feel the baby kicking, this fetal Doppler provided me with instant reassurance that the baby's heart is still beating. I cannot express how relieving it was to hear that first thumping of his heart. I just got too emotional and cried my happy tears" – Maria C.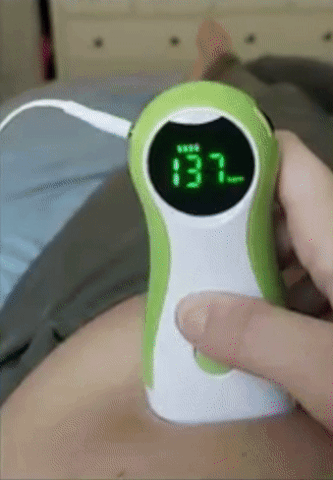 Always Have Access to the Sweetest Sound in the World – Your Baby's Heartbeat
Your baby's heartbeat is the sweetest sound in the world. Now we have made it possible for you to hear your little one from the comfort of your own home with perfect, clear sound that will melt your heart!
Put your mind at ease and simply listen to each hiccup and every kick. The joy it brings is so pure it is truly amazing.
Create exciting memories and cherish them forever with the medical fetal doppler.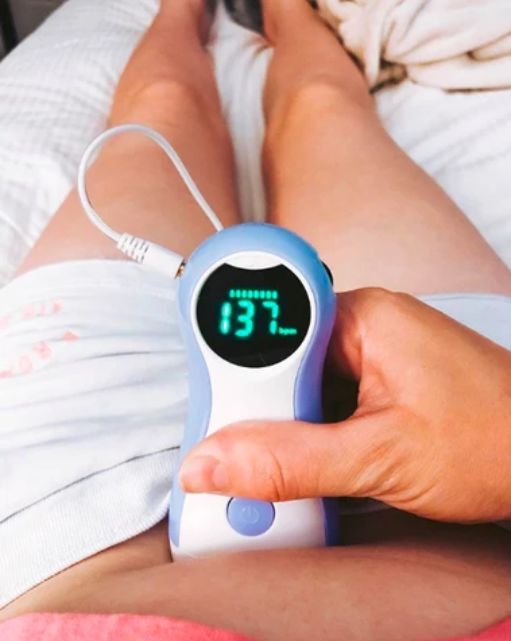 How to Use?
For first-time use, check if batteries are inserted.
Press the power button to power on, then, adjust the volume
Lie flat with a cushion pillow, keep legs straight and relax
Attach the fetal probe to the abdomen to locate the position of the fetus and find out the best direction to the fetal heart
After hearing regular fetal heart sound, the FHR value will display on the screen in real-time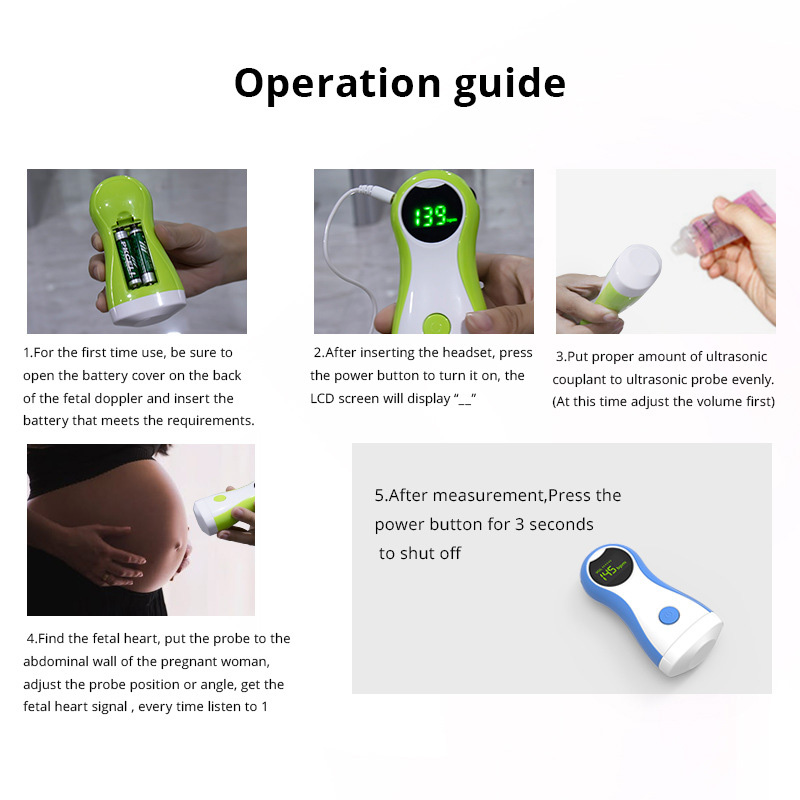 Specifications:
Ultrasound Frequency: 2 MHz
The best time to measure: Week 12
Free: Earphones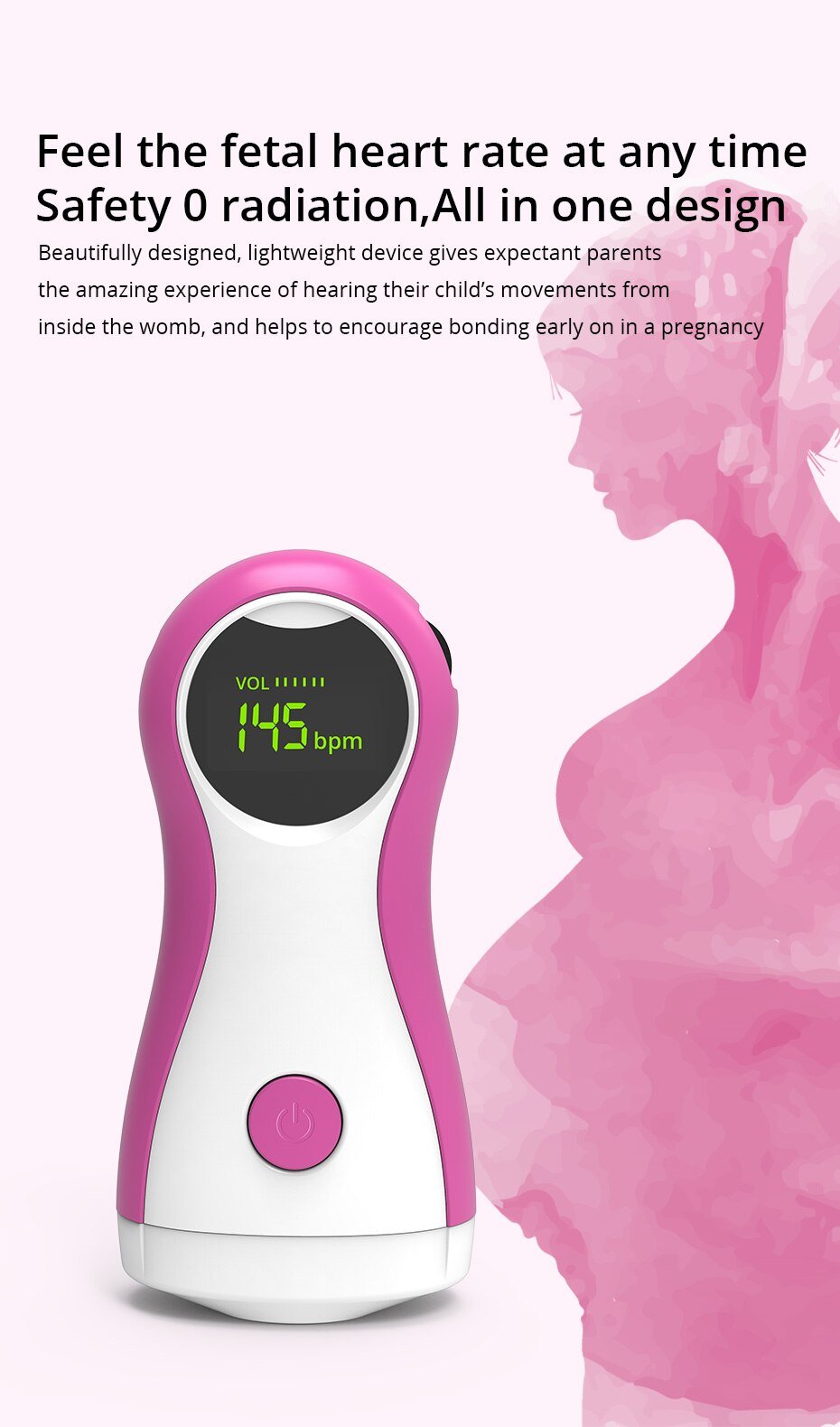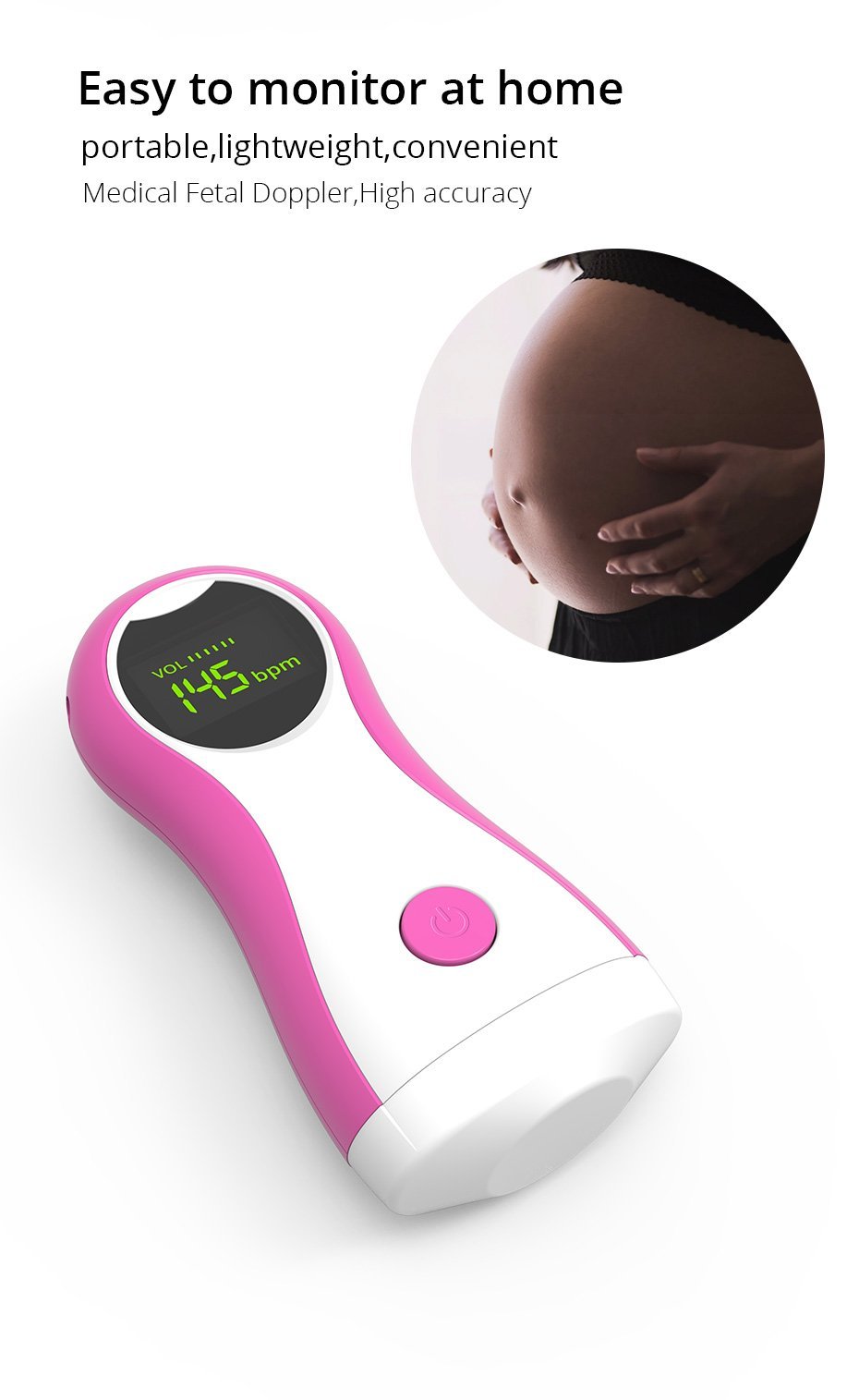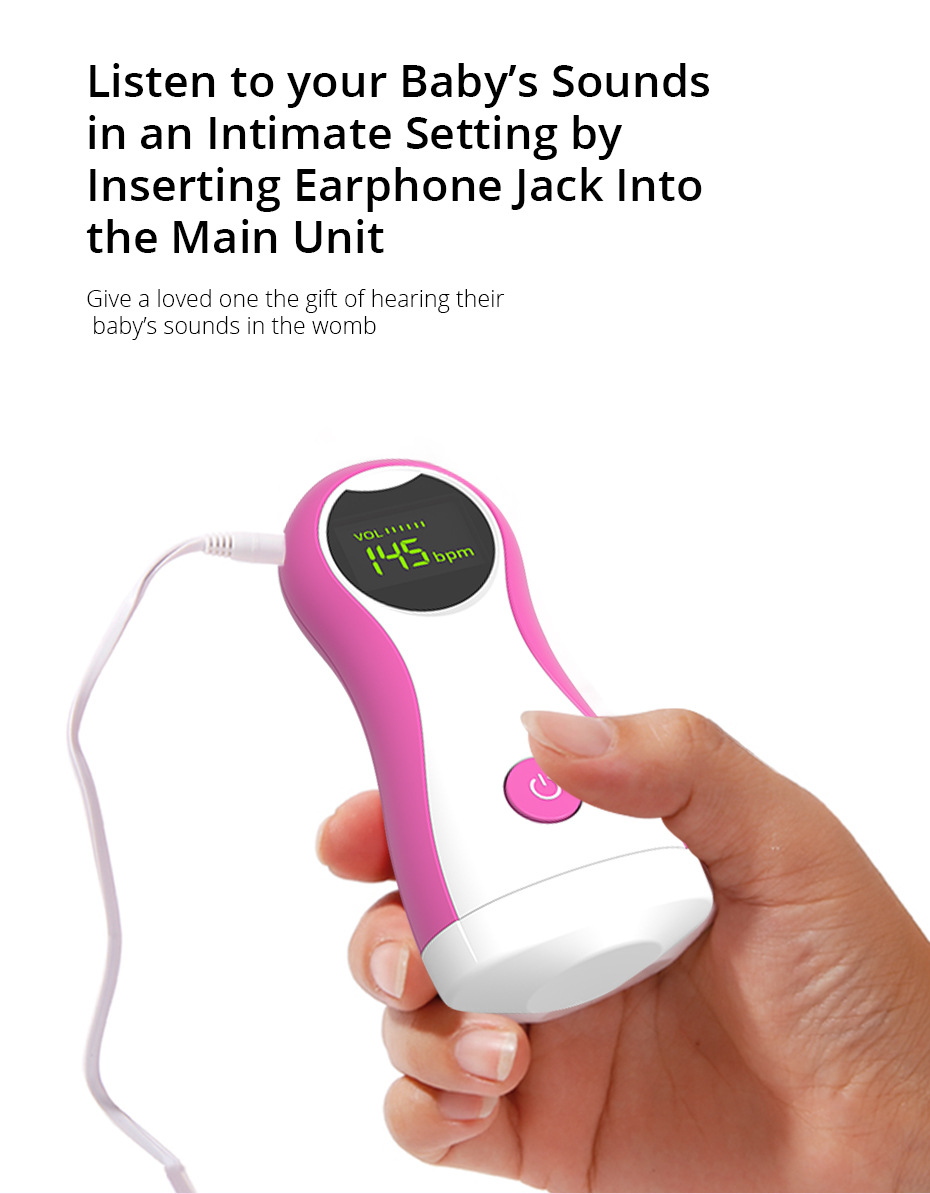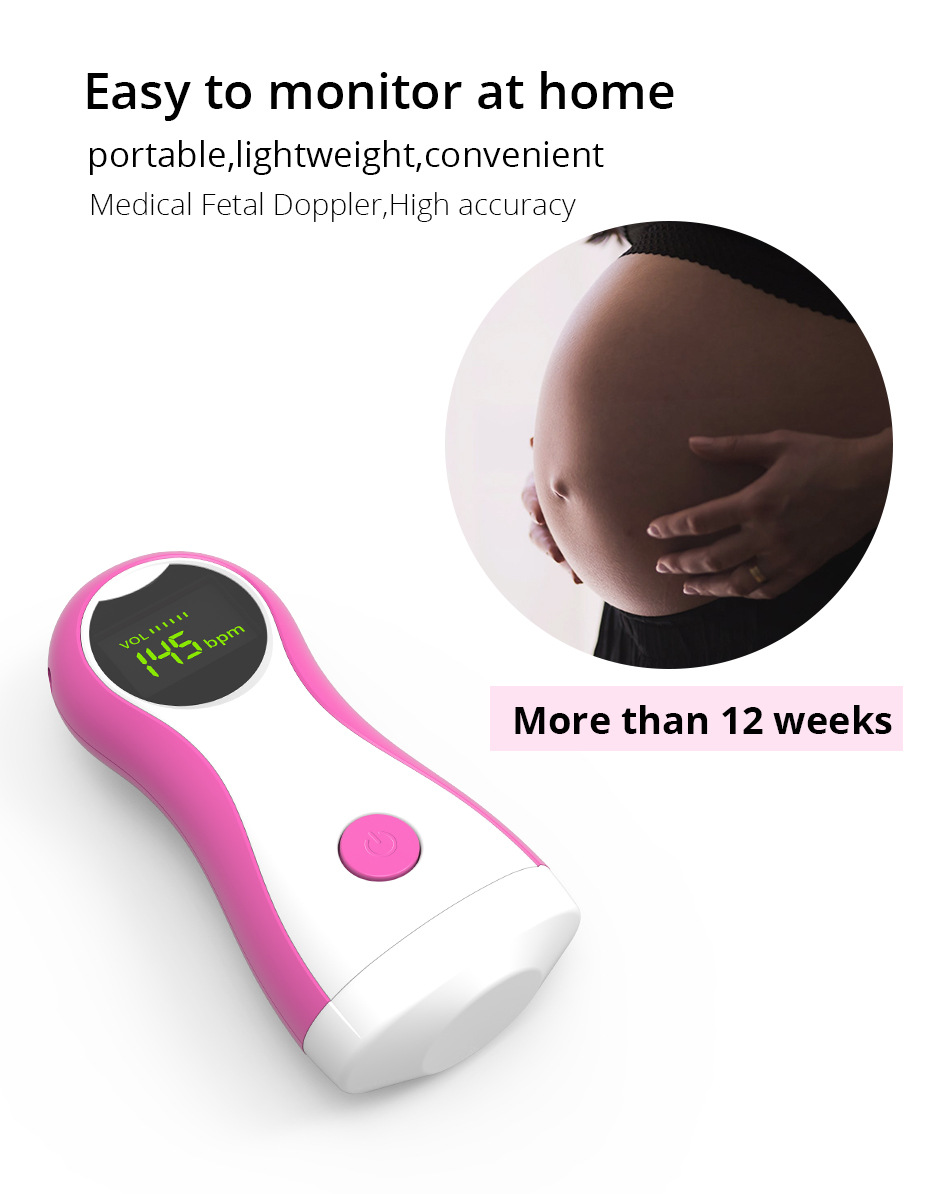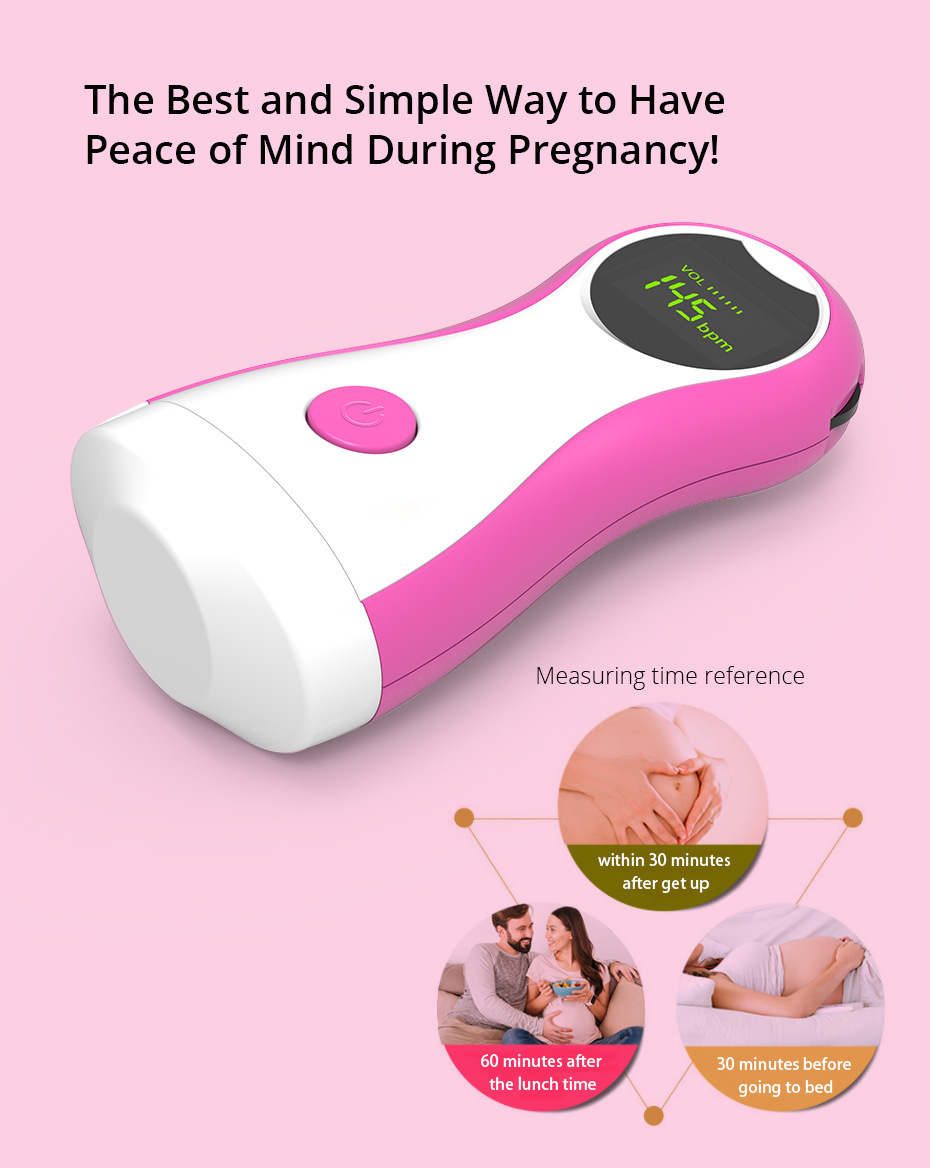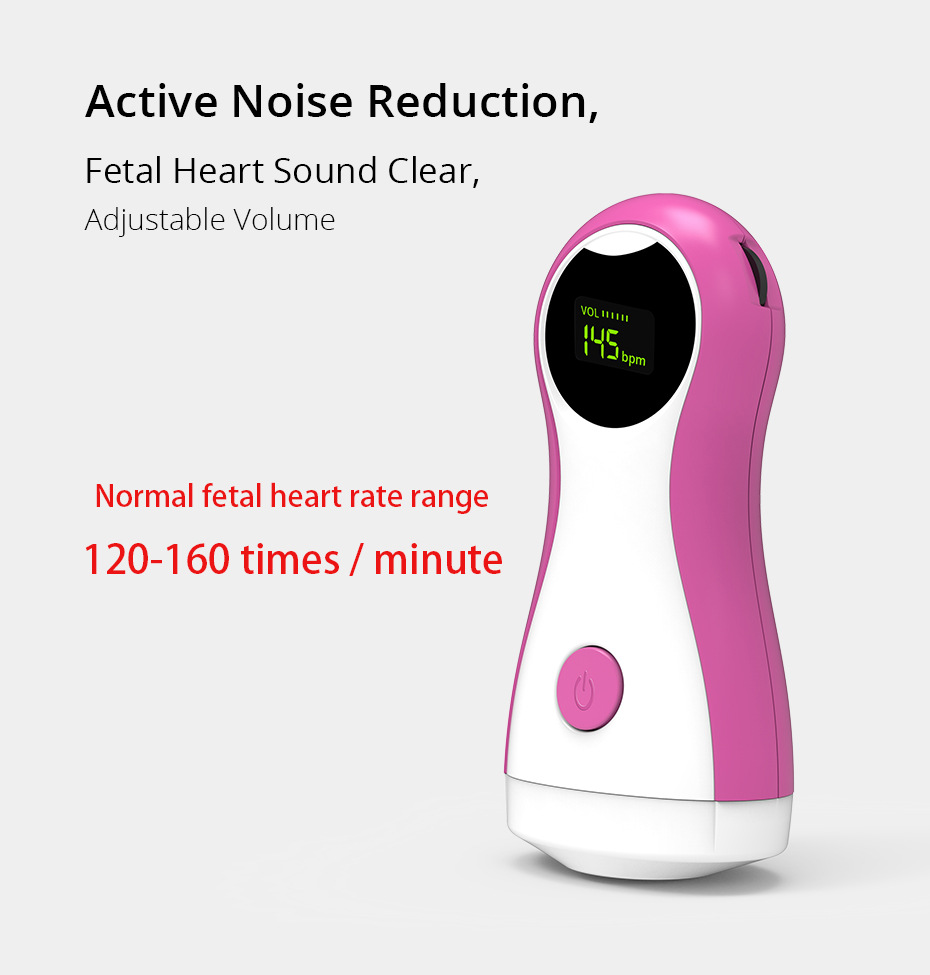 Packing List:
Fetal heart rate*1
Manual *1
Headphone*1
Blister*1
Color box*1
*AA Batteries not included