Premium Portable Handheld Travel Bidet Spray
Looking for a cleaner and more fulfilling alternative to toilet paper? Our exclusive portable bidet was designed to make it easy to fully cleanse your rear with a special rinse of pressurized water.
Equipped with 230mL of water storage size, this bidet spray is perfect for both males and females. Not only can the travel bidet be operated with a single press of a button, but it also contains a rotating pipe which can adjust the direction the water is sprayed from.
Best part of all, our handheld bidet can be used at home or while on the go with ease! The small & compact design of the bathroom bidet makes it extremely easy to store and carry from place to place. Clean and germ-free cleaning no matter where you are!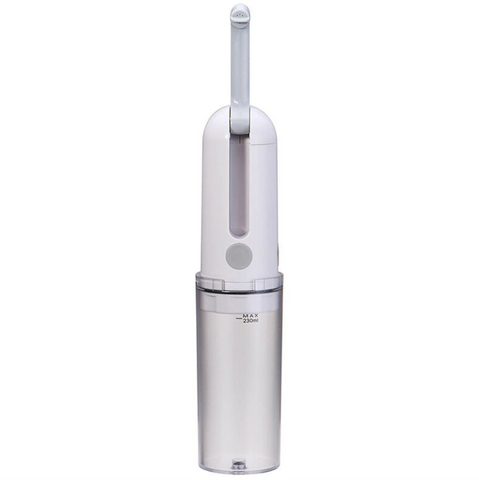 FEATURES
CLEAN – Why get your hands dirty with those toilet paper rolls which are most likely touched by other people? This bidet attachment makes it extremely easy to fully wash the rear without directly getting in contact with the skin and provide a cleaner cleansing experience.
PORTABLE – Due to the small and compact size, the portable bidet is extremely easy to carry. After use, simply wash the pipe under water to ensure safety for others and store it away in a clean storage box or bag.
EASY TO USE – Using our bidet spray is as simple as filling it up with water, pushing the 'ON' button, and washing away! Simple, convenient, and quick.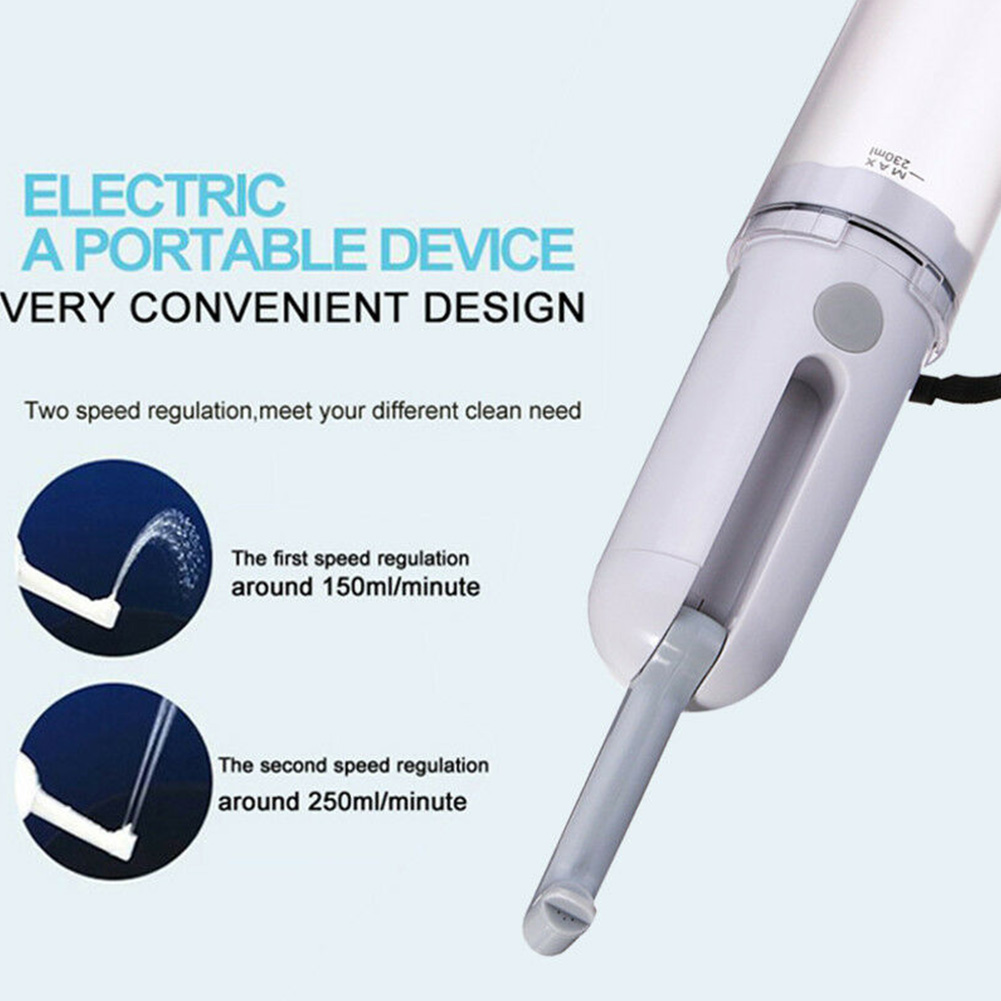 Applicable users and places:
Routine after-stool cleaning
Lady cleaning after urinating
Baby diaper changing cleaning
Disabled person
public toilet
temporary residence
business travel
Outdoor sports
Applicable people:
Hemorrhoid patients
constipate
diarrhea
hypertension
women's period
handicapped
How to Use?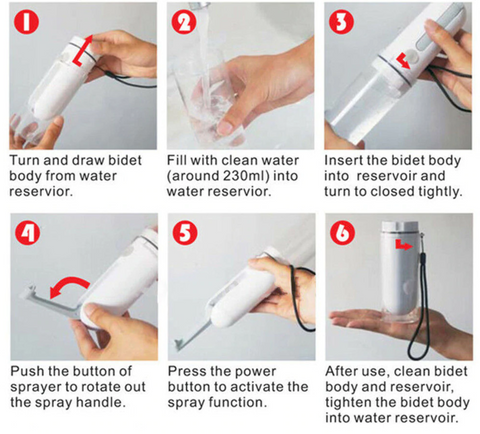 Specification:
Water capacity: 230ml.
Weight: 260g
Chargeable lithium battery: 5V / 1000mA
Water-proof: 1m
Power consumption: Maximun 4W
Battery duration: Around 100 cycles
Standby time: Maximum 30 days
Battery charging time: Around 2 hours
Cycle time: 60 sec (soft spray), 40 sec (strong spray)
Two-speed silicon button
with USB chargeable cable
Working temperature: lessa than 50 degree celsius
power strength of the water jet:
50cm for strong spray water in vertical direction
30cm for weak spray water in vertical direction
output should be 5V.
Colour:White, Blue,Red
Material:ABS
Size:Usage size: 32*6*6cm
Pocket size: 15*6*6cm
Package Contents:
1* Electric Bidet Sprayer
1*USB cable