How does the ingenious EaseDown 360° acupressure mat make your everyday life easier?
Less than 20 minutes a day is all it takes to relieve yourself from uncomfortable headaches and back pain so you can enjoy your day without restrictions—that's the EaseDown magic!
There's no need to squeeze a massage appointment into your tight schedule. With EaseDown Acupressure Mat, you can experience the full benefits of acupressure—anytime, anywhere!
Here's what makes us better than other brands: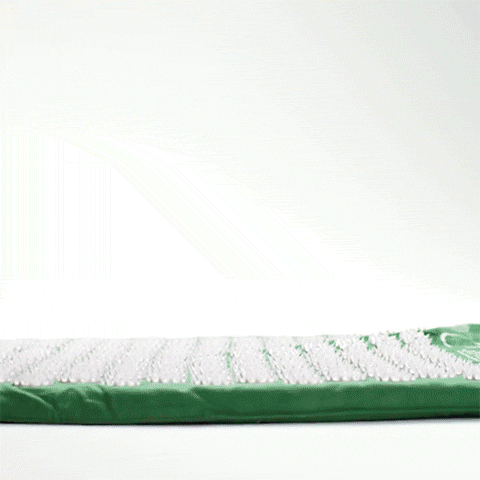 Longer Acupressure Mat
The EaseDown Acupressure Mat is designed longer to suit all people of different sizes and shapes. Thousands of spikes are precisely located on the padded acupuncture needles mat to press into your back, neck, and head gently. Lying on the 26.8″ (68 cm) long deep tissue massager mat for 20 minutes a day releases the tension in your muscles and aids your body in its vital healing.
The quick and easy, at-home solution for chronic pain
Aids to prevent insomnia and promote better sleep
Relaxes the body to reduce stress and anxiety
Boost recovery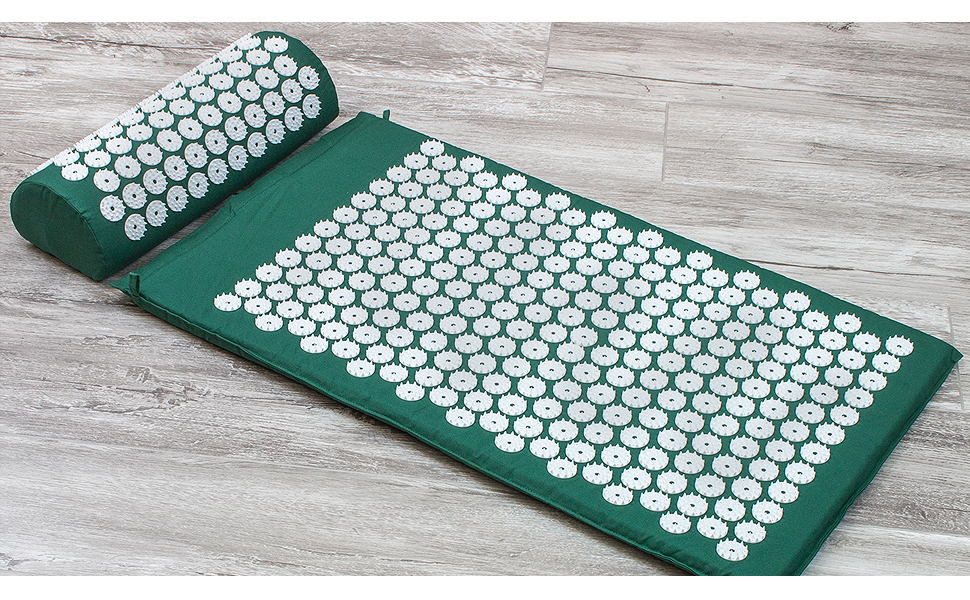 An Effective Method to Relax After Yoga or Work Out
When you're heading to the gym, grab this pressure point mat and pillow set stored in the handy fabric carrying tote bag for a relaxing post-exercise cooldown phase. It's a great practice to stretch before leaving the gym to prevent soreness or DOMS (delayed onset muscle soreness).
Delivers the Same Results
Masseuse and Chiropractor visits are expensive, but with the EaseDown Acupressure Massage Mat, you'll reap all of the benefits of an expert without the cost. Or, try it between therapy visits to extend the calming sensations.
Improves Circulation for Better Health
Lie and sit in different positions on the acupressure pad to revitalize and stimulate your blood circulation. The EaseDown Acupressure Mat also helps align your spine and boost healing against aches and pains, such as headaches and lower backaches! Use the pillow for neck pains. You deserve this relaxation gift!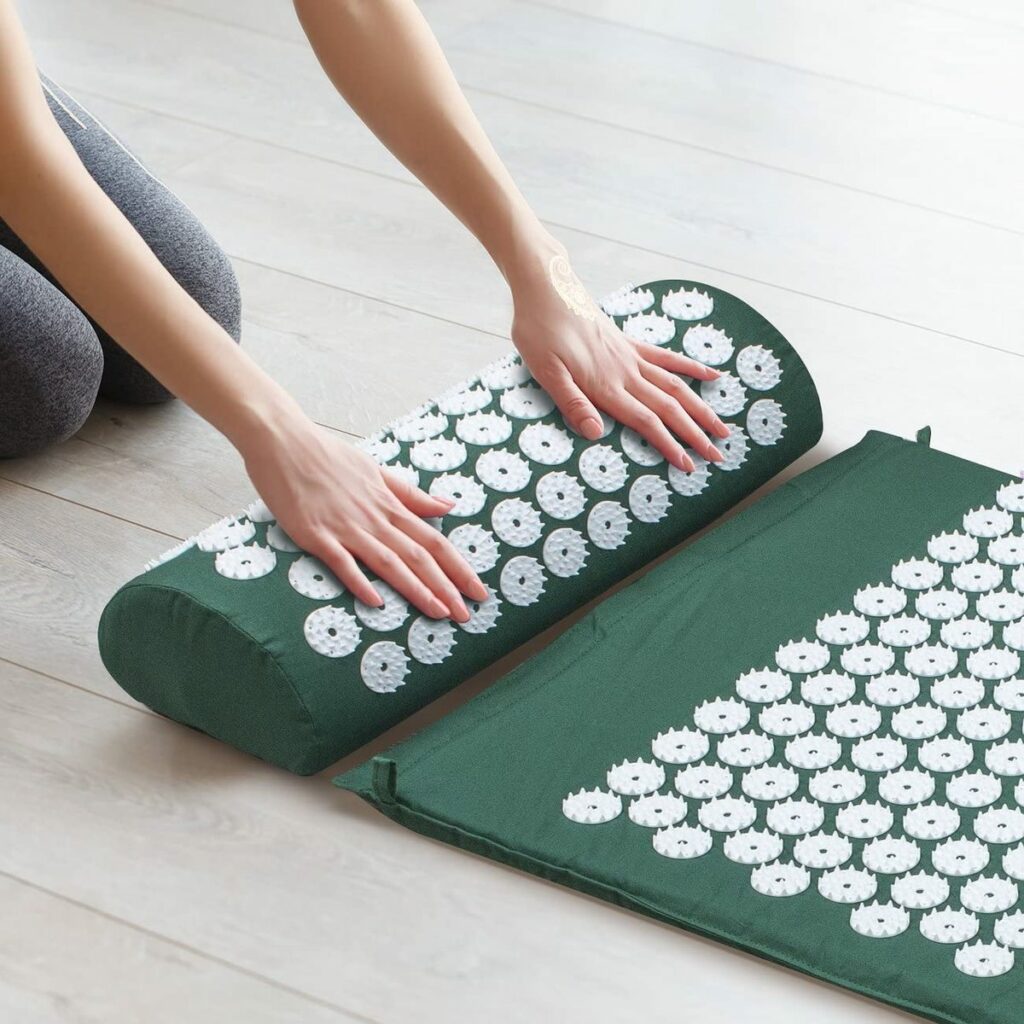 DON'T LET STRESS AND PAIN RULE YOUR DAY
✅ Live Stress-Free Again – The acupressure points trigger the release of oxytocin, commonly known as the "cuddle hormone" that instantly relieves stress and creates a sense of calm and well-being.
✅ Say goodbye to your aches and pains – The EaseDown 360° Acupressure Mat releases endorphins that relieve pain, loosen muscles, and release tension to relieve the body from all discomforts.
✅ Finally, sleep through the night – The EaseDown 360° acupressure mat helps you fall asleep quickly and naturally to start the day full of energy the following day.
✅ Perfect after an intense workout – By improving circulation, the energy supply of overworked muscles is promoted. This leads to an improved recovery of the muscles.
Details:
Material: 

100% cotton, ABS plastic, eco foam

Size:

68*42cm(26.8*16.5in). 15*37cm(6*14.6in)